Great Britain's men were placed in a group with Belarus, Greece and Turkey at today's draw for the 2023 FIBA World Cup Qualifiers.
The ceremony took place at the Patrick Baumann House of Basketball and saw GB drawn from the sixth seeding pot and put into Group B.
GB's entry into the qualifiers follows their successful qualification for the 2022 EuroBasket Finals.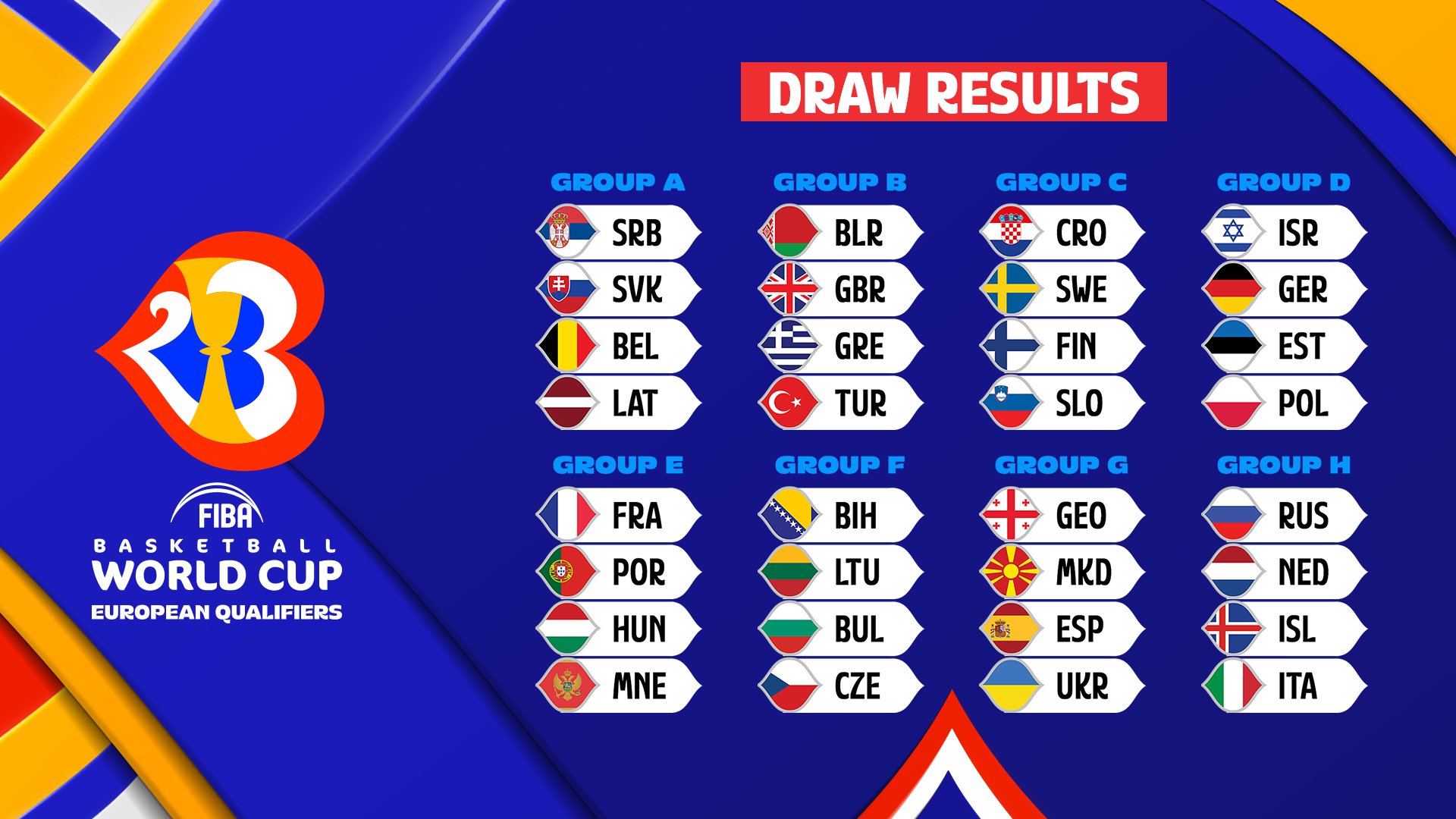 The draw sees 80 vying teams across four regions — Africa, Americas, Asia/Oceania and Europe — with the European qualifiers featuring 32 countries. The top 12 European teams earn World Cup entry.
The first round of qualifiers will take place across three windows - 20-30 November 2021, 21 February-1 March 2022 and 27 June-5 July 2022 before the top three teams of each group advance second round of three windows starting from August 2022.
It will be the first World Cup to be hosted by multiple nations: the Philippines, Japan, and Indonesia from August 25 to September 10, 2023.
The tournament will also serve as qualification for the 2024 Olympics, where the top two teams from each of the Americas and Europe, and the top team from each of Africa, Asia and Oceania, will qualify alongside the tournament's host France.

Basketball has the power to change lives. #GameTime will aim to raise awareness of the positive impact that our sport can have on people no matter who they are or where they're from.
We're aiming to engage 1 million people in basketball using the Commonwealth Games 2022, 3x3, #ProjectSwish and more.
Regardless of age, gender or background, across every part of the basketball community....It's #GameTime!
If you're interested in playing basketball, or improving your game, use the button below to find out more.