The UK City of Culture initiative gives kudos to recipient towns and cities across the country, showcasing the impact creative projects and events have on residents and communities.
Currently, the title belongs to the home of the 'Sky Blues', Coventry, and as part of its cultural showcase, a film about a basketball and mental health project changing the lives of young people has been released.  
Guardian Ballers, which works in partnership with the mental health charity Coventry and Warwickshire Mind and Active Partnership Think Active, targets children and young people in secondary schools, helping them to engage and enjoy the game of basketball and facilitating educational session to better their mental and emotional health.
Founder and director Kieran Joseph, who was working as a PE teacher in the city, had the vision for the project pre-COVID-19. His Christian faith playing a big part in its inception.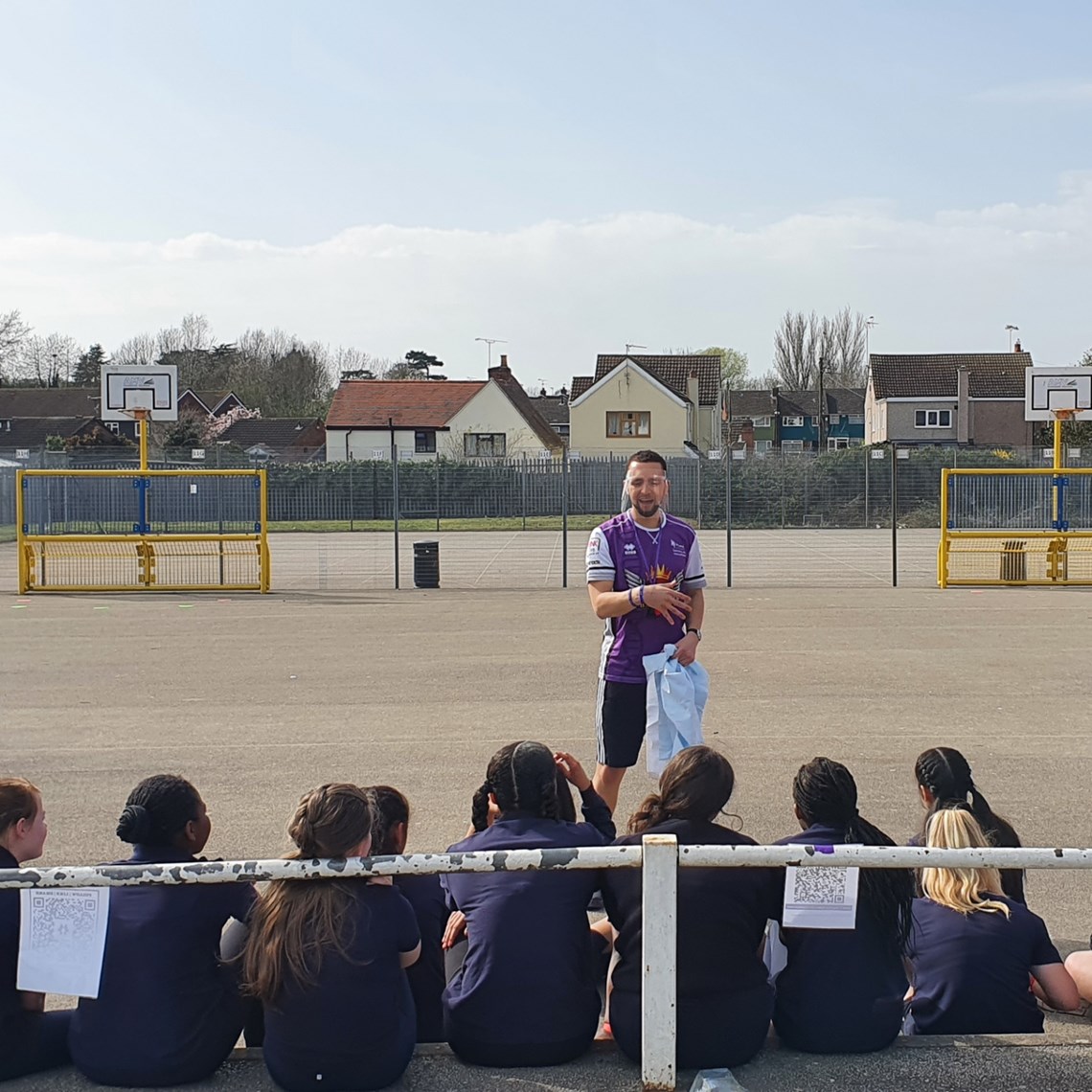 Help people in diverse contexts with their lives
"Having worked as a PE teacher, I recognised that basketball could be used as a tool to help students value themselves," he said.
"I had done a lot of work within faith and non-faith community settings, using sport to help people in diverse contexts with their lives, and then in 2019, God gave me this vision of a basketball project that would also help people's mental health."
Not wanting to lose the idea, he noted it down in his phone and made the bold decision to change career trajectories and use sport as a vehicle to positively impact people's lives.  
"I shared it with Coventry and Warwickshire Mind and they really liked the idea, and they were able to get major funding through the Co-Op Resilience Fund, with additional support from Think Active and my local church Christian Life Ministries."
In its first 14 weeks of delivery, the project reached 525 young people aged 11-18, with girls accounting for over half that number and 60% percent coming from ethnically diverse, non-white British communities.
What's been integral to the project's success, however, is the integration of opportunities for children to develop a greater understanding of their mental and emotional well-being, acting – as the project's website states – as a 'foundation for impacting their current and future life circumstances'.
Averting a mental health crisis
Intensified by the coronavirus pandemic and isolating lockdown restrictions, current statistics around children and young people's mental well-being are stark:
Yet, through Guardian Ballers, Kieran and his team are doing their bit to stem this mental health crisis and it's evident from the video that it's working. One of the children featured, Ana-Maria, speaks candidly about her experiences of school and trying to fit in after moving to England from Romania. Her concluding remark after playing ball and learning about mental well-being is that it's changed the way she feels about herself and is now thriving.
Hayley Noel, who is a partnership manager at Think Active, said the timing of Guardian Ballers is part of its success.
"Supporting young people's mental health is very important, even more so because of the coronavirus pandemic. Kieran's vision for Guardian Ballers started at a crucial time and stood out by putting mental health at the centre of its sessions to support young people's mental and physical well-being.
"We are proud to invest in projects like Guardian Ballers and others that put young people's needs at the centre of what they do. I personally attended a Guardian Ballers session and saw first-hand the great work it delivers and how engaged the young people were, especially during the 'BE' section when discussing mental health. We look forward to seeing Guardian Ballers grow and support more young people."
Basketball England CEO Stewart Kellet echoed Hayley's sentiments, calling it an 'extraordinary project'.
"It is brilliant in every way," he said. "The importance of the issue, the concept, the passion, the positivity, the people engaged and their stories, the overall video story, the volunteers, the response from the schools, how it uses and portrays basketball and most importantly, the impact it's having on young people. We need more Guardian Ballers."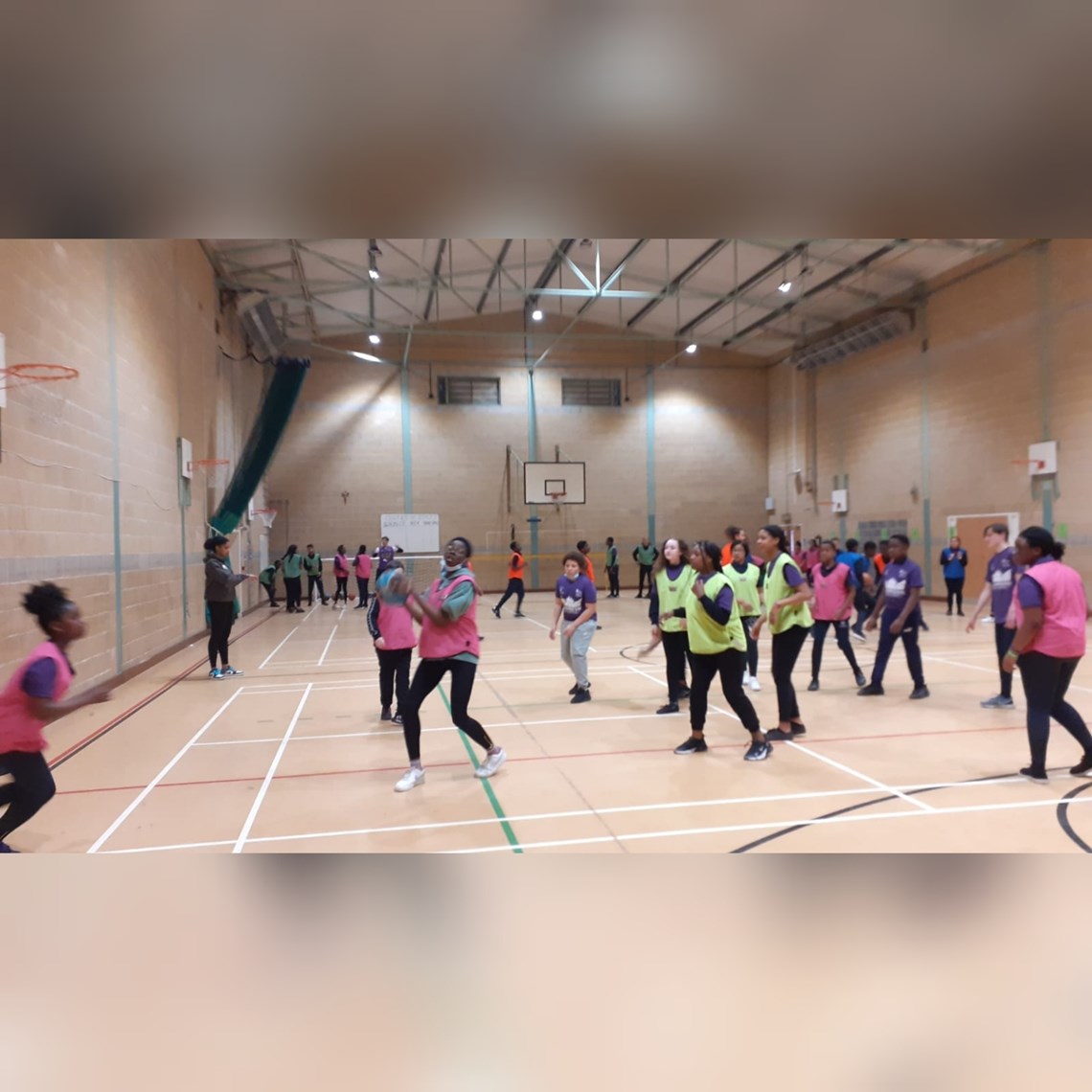 Guardian Angels
You can see in the Guardian Ballers logo the nod to the 27-year-old's faith, mission and love of basketball and people; the winged basketball a reference to 'Guardian Angels' and the idea of giving guidance and protection, and the crown, symbolic of the value the project places on people, and in turn the value they should place on themselves.
"At Guardian Ballers, we talk about Ball, Be, Better," added Joseph. "Basketball engages people, Be is there before Better, because you've got to prioritise caring for your own mental health, and understand yourself and your personal identity so that you can [Better] the world around you."
Although the Cardiff native feels empowered and uplifted by the success of his project, he remains focused on maintaining momentum and working out the next phase.
"The demand [for the project] has been so high there's potential to roll it out across other regions of the UK, within schools and community settings too. 
"[But] at the moment, we have a waiting list, so we will be looking to find funding to build the team, including our volunteer workforce, and further our reach across Coventry and Warwickshire."
If you're interested in finding out more about Guardian Ballers, including how to volunteer, click the button below.