Newcastle are a game away from their first piece of Division 1 silverware, as they get ready to face the Derby Trailblazers in the L Lynch Trophy Final.
Led by Ronald Blain's 26 points and nine rebounds through the tournament, Newcastle have beaten the likes of table-topping Worthing to reach the final, showing heart and grit to see out close games.
Ahead of their biggest fixture of the season, Newcastle's dressing room is flooded with anticipation: "It's been on our minds since we started this journey. Everyone is excited and ready to go," said Blain, the 6'5" high-flyer brimming with confidence in his team.
'This is by far the best team I've ever been on'
"This is by far the best team I've ever been on. There's not a selfish soul on this team. I've had really big performances in big games, and it's all come from my teammates being unselfish and supportive of each other."
Blain's herculean performances leap off the box score. He put up 54 points and nine rebounds to send Newcastle through to the National Cup Semi-Finals, just a week after a 44 point and 15 rebound performance in the league.
"That 50 point game was down to my teammates. If Brandon Federici wasn't as good of a knockdown shooter as he is, I'd have never have scored 50. His unselfishness warmed my heart."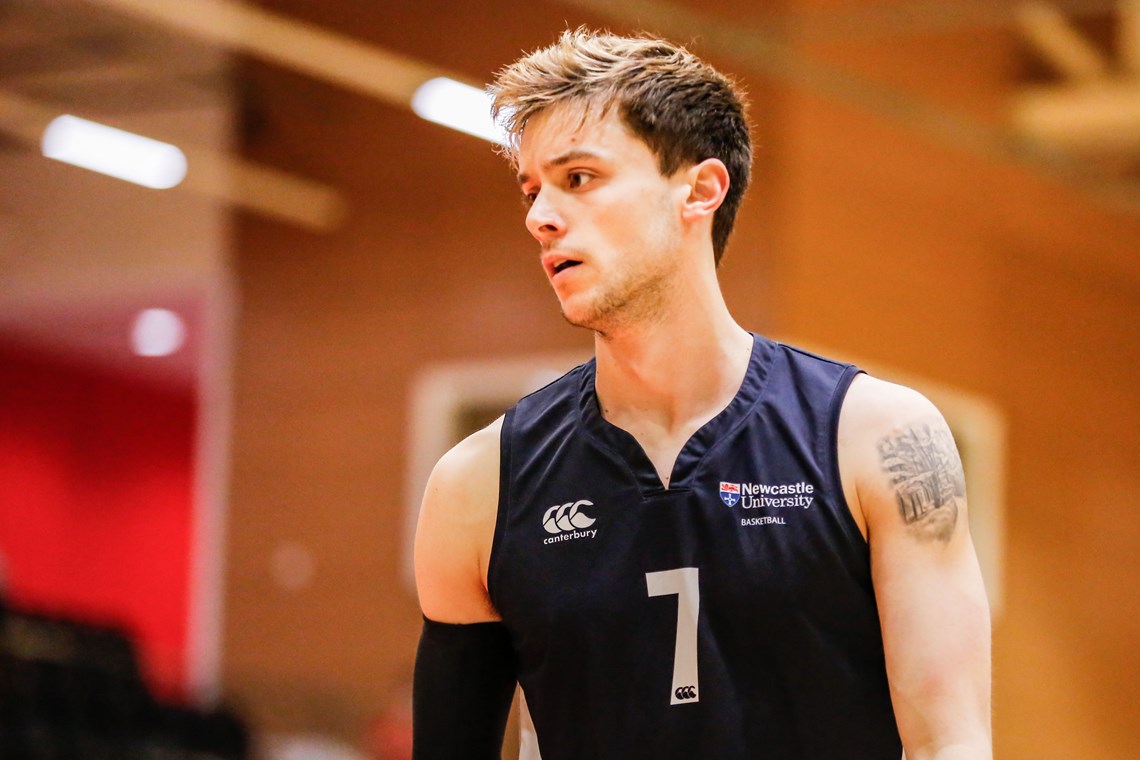 Italian/American sniper Federici has been instrumental to Newcastle's cup success. The 6'4" guard out of Franklin and Marshall College has averaged 24 points from 43.6% shooting behind the three-point line.
"They took him out of the game, and anyone could have been petty. Instead, he told me to attack until they left him open, and I just kept going."
Blain has the highest praise for his teammate. Federici has enjoyed off-the-charts shooting nights of his own and numerous game-winners.
"In the biggest moments, he's shown multiple times that he's going to hit the shot. With the game on the line, there is no other guy in the world outside Steph Curry or Klay Thompson I'd rather have taking it.
"We wouldn't be in the final without Brandon. He hit two threes in eight seconds to beat Bradford in the first round. He's the best and the clutchest shooter in the league."
Comeback kings
Late surges back into games has become a trademark of this 'never say die' Newcastle outfit. Down 13 at the half in their semi-final against Reading, the NBL's comeback kings knew from experience they could climb back and win the tie.
"I've played basketball since I was six and been on multiple teams. There's been no team like this one. I look up at the start of the fourth quarter, and we're down 13. I think 'that's nothing'. It just keeps happening. I can't put words to it. It's crazy.
"Obviously we don't want to do that. We're not losing three quarters so we can come back in the fourth. It just happens that way. We play our best basketball in the fourth quarter."
On the other side of the court waits a Trailblazers team fresh off their goliath beating semi-final against the Solent Kestrels.
"They're tough. The way they performed in the third quarter against Solent was sensational. I'm expecting physicality, and I'm expecting a big game from Blake Bowman and Ryan Bruggeman."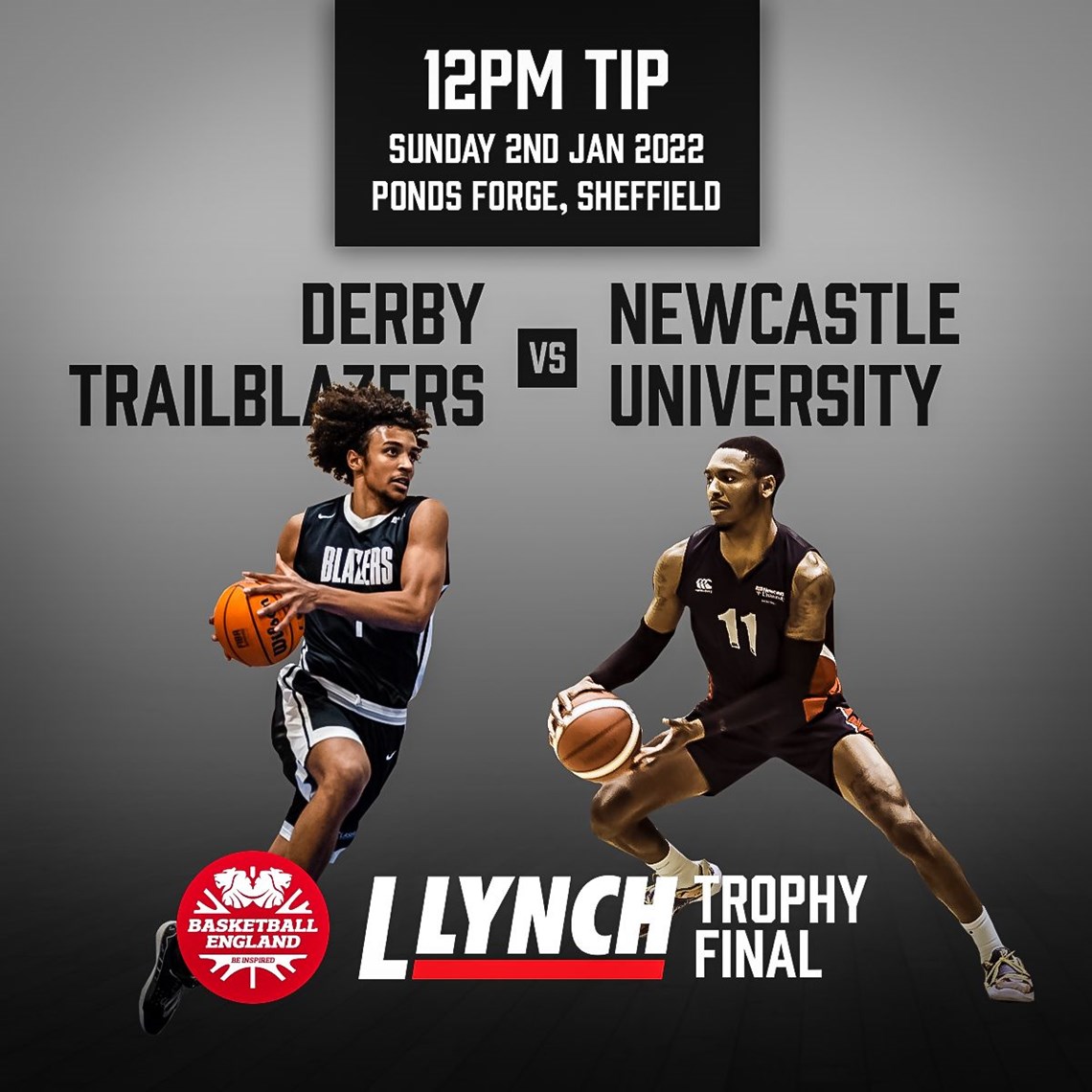 The Trailblazers tandem are averaging 39.5 points between them in the L Lynch Trophy so far. And Derby are no strangers to Newcastle, after many clashes between the sides over the last two seasons.
"We've played them so much, they're basically a rival now. It's always a good game, and I'm excited to see what they bring this time around. We beat them to get to the final four of the playoffs last year, so all the marbles are on the table now. This is a big game for everybody."
The importance of the contest to Newcastle cannot be understated. The team on the rise want the recognition they feel they deserve.
"It would be everything for us. I've seen people not even put us in their top five. Don't count us out. We want validation. We came to handle business, and it says a lot that we're in the first final of the year. It would be a great feeling to win. Mark Elderkin would get the credit he deserves as a coach for orchestrating all of this."
For Blain, he feels it's about time he had some silverware to show for his journey in basketball.
"I've not won a chip since middle school. I've worked super hard for it, and I know that it's time. I just feel it. It would mean the world to me."
Winning culture
Practicing and travelling with the BBL's Newcastle Eagles, Blain has surrounded himself with the winning culture that is synonymous with Newcastle basketball. This has only fuelled his desire further.
"I walked into practice in September, and I saw the BBL Cup and Playoff trophies. They were sitting in the front lobby and I just kept touching them. I want this more than anything you can imagine."
Blain and Newcastle have an opportunity to bring another trophy to their city. Ponds Forge, home of the BBL's Sheffield Sharks, will prove a fitting venue for a battle between rivals.
Should Newcastle emerge victorious at the L Lynch Trophy finale, it may spark the start of a winning culture in the NBL's North-Easterners.
Double bill - get tickets
This season's L Lynch Final takes place on 2 January at Ponds Forge in Sheffield and is the precursor to the BBL clash between Sheffield Sharks and Leicester Riders. The BBL's current first and second place will be looking to exert dominance over one another in their first game of the new year.  
Tickets give entry to both games.
Words: Charlie Walker
Pictures: Luke Simcock