Playing in his first final for the Derby Trailblazers, the NBL's hot prospect Blake Bowman looks to help his hometown team win the L Lynch Trophy against Newcastle.
The 20-year-old has averaged 16 points in the competition, and his team has stormed through the tournament to win each of their games by over 15 points. As a result, the Trailblazers are filled with self-assurance ahead of the monumental fixture.
"We're pretty confident. We just have to focus on what we can do, and how we know we can perform. We know we can perform at a high level when we put in the work and play as a team", said a composed Bowman.
"It starts off the court. We're a great group of friends with a great connection with each other. On the court, everyone knows their role. As we go over the next week and work towards the final, we can only get better. The only way is up for us."
Despite their dominance through the tournament, Derby have faced the best the NBL has to offer. In the semi-final, they knocked off the reigning champions, the Solent Kestrels. Bowman led his team with 22 points in the 92-77 win.
"In this league, if you want to win anything, you have to beat Solent. It has helped us majorly with our confidence, knowing we can beat the best team in the league. If we can do that, we can beat anyone. If we perform how we have been through the Lynch Trophy, I don't see how it can go negatively."
Bowman wears his jersey with a little extra pride, having dedicated the entirety of his basketball career to his local club. So having a shot at silverware with Derby is an exciting prospect for him.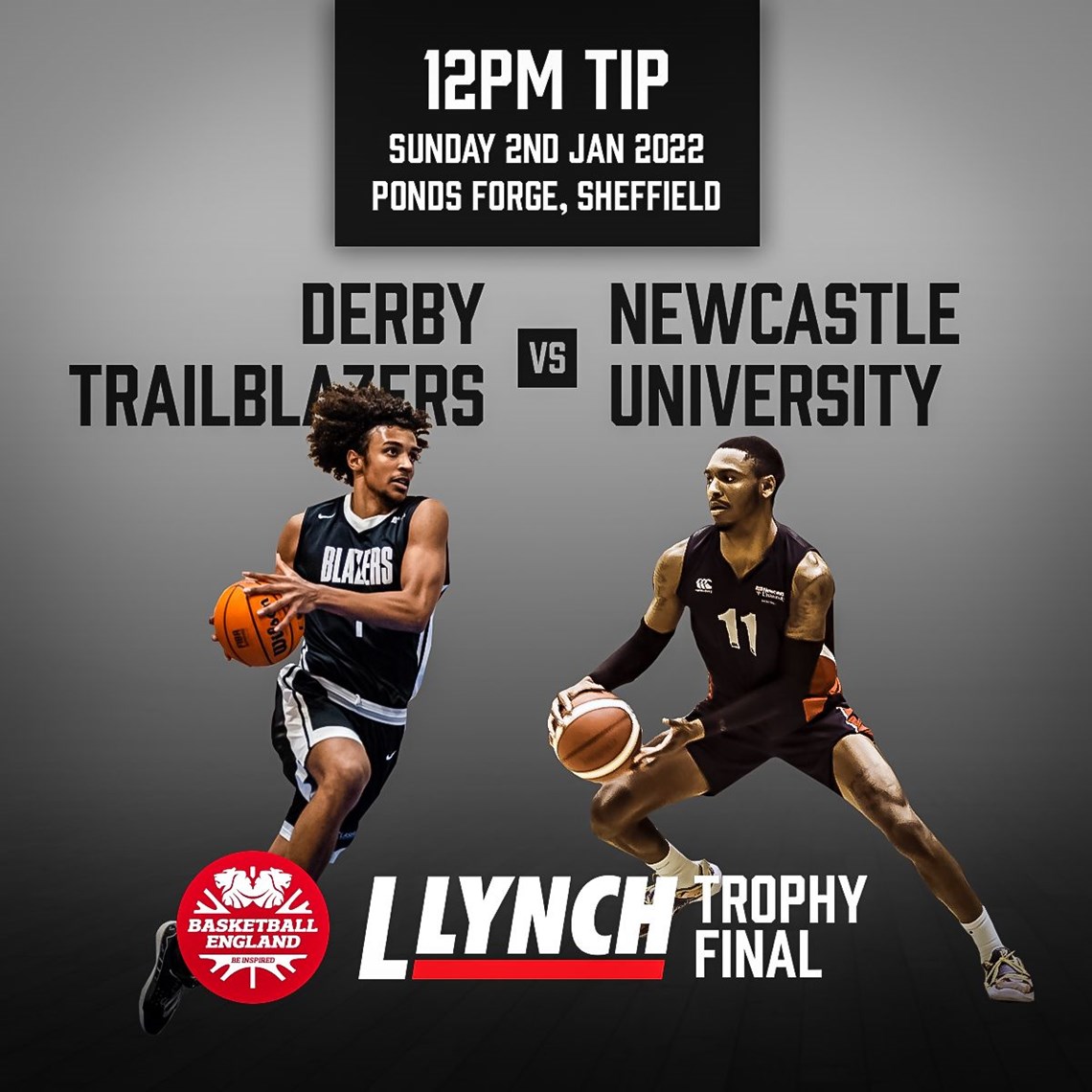 "It's very special. I've been at the club my whole life, so getting to the final felt really good. I know it means a lot to everyone at the club, even down to the volunteers at the tuck shop.
"Everyone knows how much work we've put in, and they've supported us through the wins and losses. It's a great feeling, and we're very excited."
Winning the trophy is far from a sure thing for Derby, as they prepare to face a seasoned, battle-tested Newcastle team who have fought tooth and nail through the competition.
"When we play, it's always a close game. The last time we played them we were up 15 going into the fourth, and they brought it back. They're capable of going on runs, and players like Ronald Blain are difference makers."
'We have to lock into their difference makers'
Blain leads Newcastle through the L Lynch Trophy with 26 points and nine rebounds, but isn't the only threat to the Trailblazers. Sharpshooter Brandon Federici has averaged 24 points from 43.6% shooting behind the three-point line.
"We have to lock into their difference makers and take away what they're good at. What they're good at is shooting, so we have to key in on that and lock in on the defensive end."
For Derby, their defence has been key to their success this season. In all competitions, they've won every game in which they hold their opponents to under 80 points.
"Coach Shaw always emphasises that the game is going to be won on defence. And that's against anyone in the league. In the NBL, anyone can beat anyone, so the difference-maker is the defensive end.
"When we play good defence, our offence comes with it. We play much better when we're able to get stops and then scores."
Bowman's ability is vital to this way of playing. His high-flying athleticism is a recipe for highlight plays on the fastbreak, keeping momentum with his side.
They'll need every ounce of momentum in the final, coming up against a Newcastle team who have developed into their rival over the past couple of seasons.
Derby enters the game with a bit between their teeth, having been knocked out of last season's playoffs by their final opponents.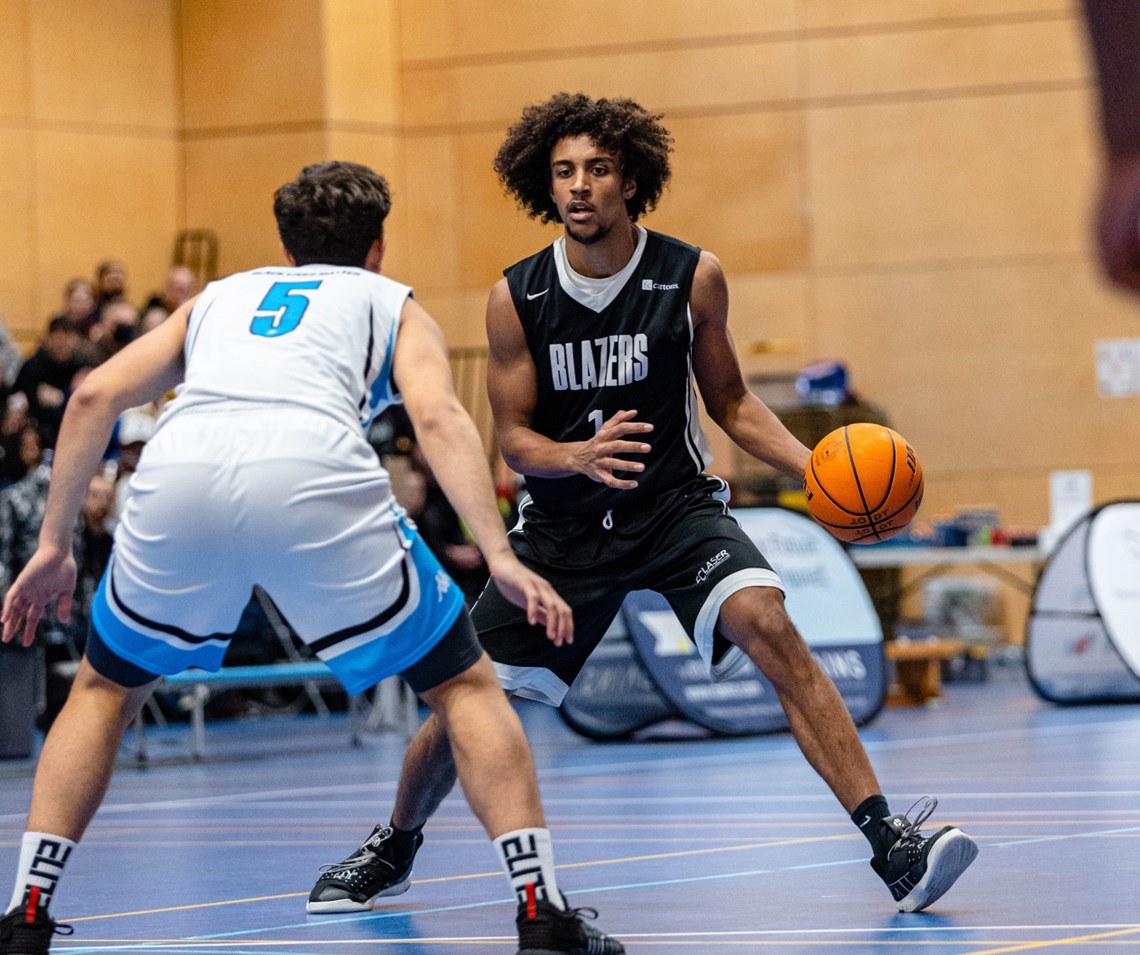 "It seems like we're playing them quite a bit. Last season we played them five times. It's a rivalry. I have nothing but respect for them, but it's a rivalry."
The rivalry between the teams will make for a great spectacle come game day. Bringing the trophy home is something Bowman believes the city of Derby has waited for.
"Being at the club for such a long time, it would be a great feeling. I've put in a lot of work. Winning a trophy would top everything off for me. Derby needs a win. I can't remember the last time our D1 side have been in a final, so it would be great for us. And great for me and my family."
Derby's first trophy since 2014 is a game away. The final is something that means so much to two teams that know each other so well.
The game will be fought wire to wire, and Bowman hopes to emerge victorious to bring the silverware to his home, and success to the East Midlands.
Double bill - get tickets
This season's L Lynch Final takes place on 2 January at Ponds Forge in Sheffield and is the precursor to the BBL clash between Sheffield Sharks and Leicester Riders. The BBL's current first and second place will be looking to exert dominance over one another in their first game of the new year.  
Tickets give entry to both games.
Words: Charlie Walker
Pictures: Luke Simcock