Great Britain won a nail-bitingly close battle with Germany 83-81 thanks to a dramatic last-second Luke Nelson winner - and sealed EuroBasket 2022 qualification.
GB moved to a 3-2 record in Group G and their passage to the finals was guaranteed when France beat Montenegro 73-71 later on Saturday night.
It was a heroic effort from coach Marc Steutel's men who lead until midway through the third quarter.
But Germany were up by seven down the final stretch before Nelson's last-gasp buzzer beater sealed it in the thrilling fashion.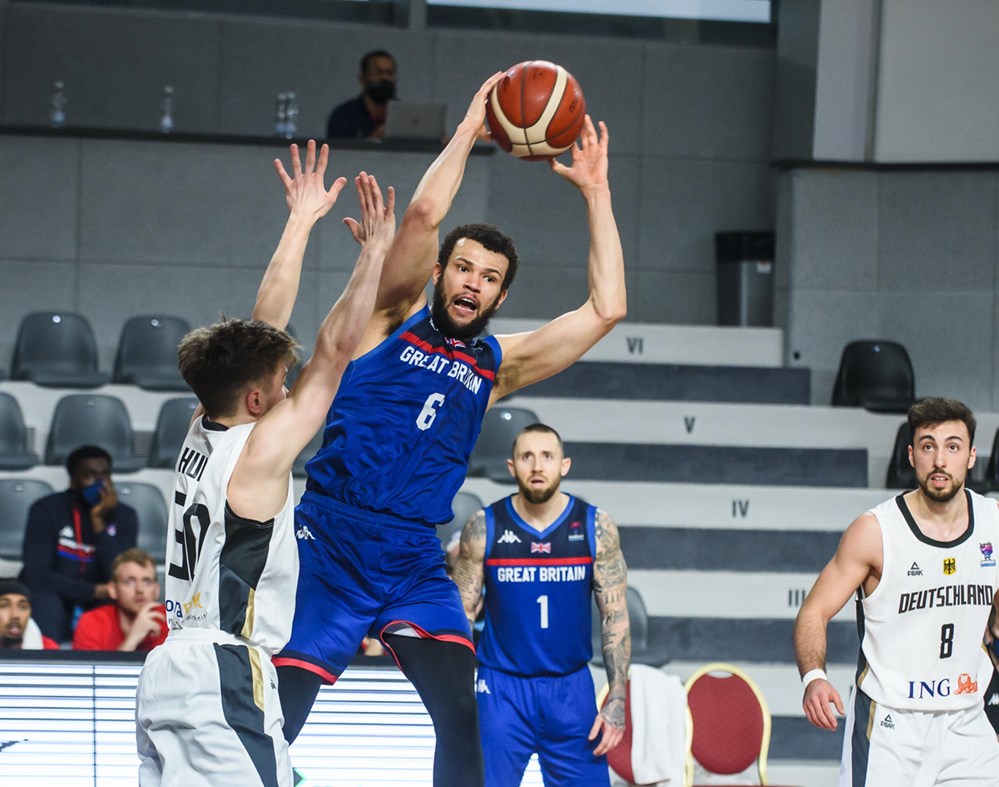 GB started with Nelson, Teddy Okereafor, Ben Mockford, Myles Hesson and Gabe Olaseni in Podgorica.
They made a hot start, racking up a 28-21 advantage after first quarter – and being up by as many as 12 – thanks to a pair of threes from Okereafor and six points each from Nelson and Hesson.
GB went in the half-time break 47-45 up after a quarter in which Germany asked some tough questions of Steutel's men.
The Germans tied the game twice at 39 and 45 apiece but GB managed to keep their noses in front with strong work from Olaseni and and the dogged Mockford before a third period which Germany claimed their first lead at 58-57 with a Bennet Hundt three.
The Brits went into the fourth two behind at 68-66 before Germany built their advantage to seven.
Key scores in the dying minutes from Olaseni twice and Soko got GB back into it before Maik Zirbes scored for Germany with five seconds remaining to set up a stunning finish which Nelson executed with an under-pressure, left-handed lay-up.
Olaseni led the GB scoring with 20 points while Nelson had 17 an Hesson and Soko had 12 apiece.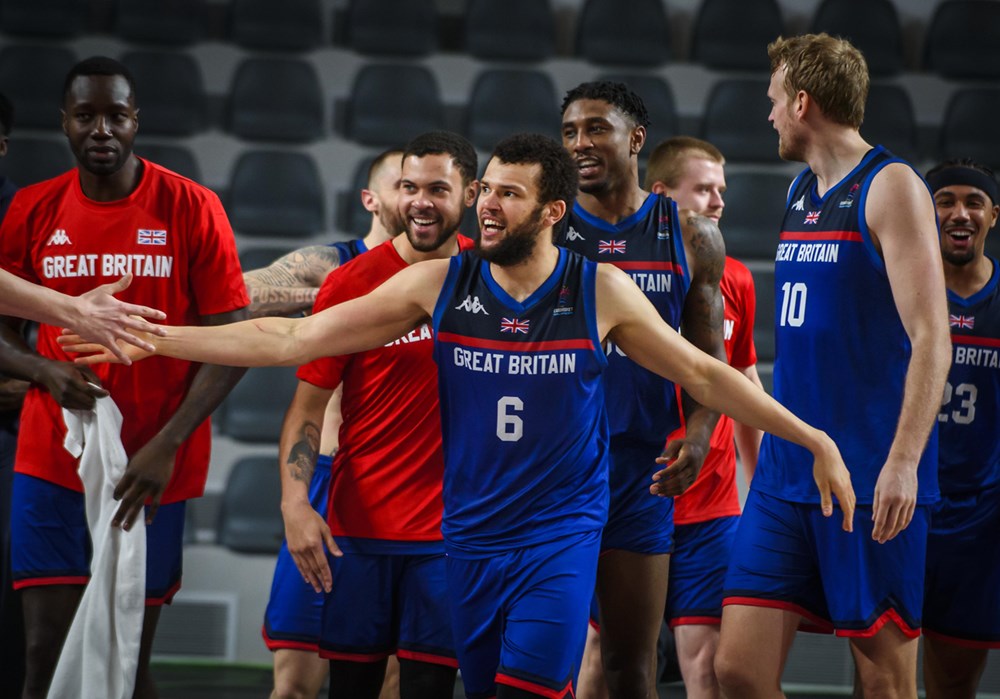 Luke Nelson said:
"At the end of the game it kind of looks like I've won the game for the team but that was a team win from the start of the first quarter to the end of the game.
"The defence we played – they're a very talented team; they've got a lot of guys who can shoot, a lot of guys who can drive and create.
"It was an up-and-down game, a game of runs and we weathered the storm, especially in the fourth quarter.
"Down the stretch we played some great team defence – some steals, some solid rebounds, so, yeah, I hit a good shot and I'm happy about that, but the wins belongs to the team."
Marc Steutel said:
"Proud of the collective effort within our group. We were really resilient, defensively we were so disruptive and in those last two minutes down the stretch, defensively we made the right play at the right time and everybody in our group locked in to get the right defensive stops.
"Credit to Luke for hitting a big shot at the end but I absolutely agree with Luke, it was a huge team win."
What's up next?
GB play France on Monday - also at 4pm GMT - with the game currently available via Livebasketballtv.
A month's pass, priced at £8.49, gives access to all the EuroBasket 2022 qualifiers taking place between 18 February and 22 February.
To purchase the subscription, or for more information, visit livebasketball.tv