Cheshire Phoenix and Great Britain international point guard Teddy Okereafor shares his thoughts on International Men's Day and promoting positive conversations about men, manhood and masculinity.
International Men's Day is an annual event that brings everyone together to celebrate men and boys in all their diversity and the positive value that they bring to the world, their families and communities. 
Being a man 
For me, being a man means being someone that your family can depend on. To help my brothers, sisters, mother and grandmother with anything – to get them through whatever they're going through. Yet, at the same time, knowing that the world is a tough place and at times (whether you are a man or a woman or non-binary), you're not always going to get that support right, but to keep going and try your best regardless.    
A lot of people have shaped the way I am, firstly my mum. From her sacrifices to her influence, I've taken her teachings and try and live my best possible life. Coaches too – Jackson Gibbons (Director of Basketball at City of London Academy), Lloyd Gardner (Head Coach at Barking Abbey), Shaka Smart (Head Coach at Marquette University), legendary coach Humphrey Long – to name a few – have all given me something on-and-off the court and developed me to who I am today. Sometimes you are not aware of their influence in the moment. 
Valuing courage and patience  
Courage and patience are big characteristics of positive masculinity.  
Facing or leaning into your fears is hugely important because it helps you realise that you've got the strength and perspective to attack the world in your own way. I think patience is undervalued and underrated too. Everyone in the world has insecurities; has things that they're not so happy about or want to fix and change, but you can't change your life or mindset in the 24 seconds of a shot clock. Remember, you have time to figure things out; to figure yourself out.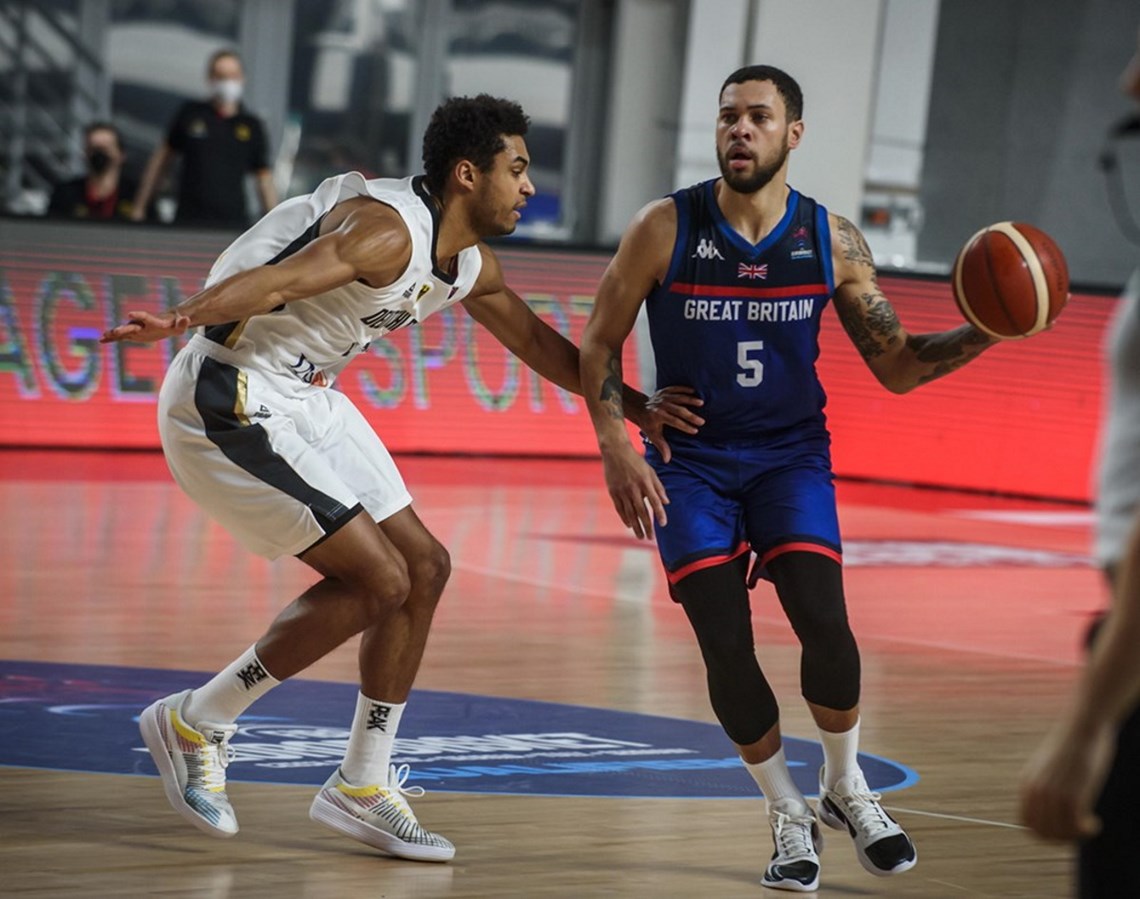 Understand ourselves better without judgement 
There are many issues that affect the well-being of men and boys in the UK: prostate cancer, education, unemployment, crime and violence, rough sleeping, prison and suicide.  
Men make up three in every four suicides, and whilst Mind's research has shown that men are more able to seek help and open up about their mental health, it's been reported that men feel worried or low more regularly than they did ten years ago and 'are consequently twice as likely to feel suicidal'. 
To look after my mental well-being, I take five minutes every day to journal. I write down the things I'm appreciative for, the things I'm looking forward to and how the day could have been better, etc. Journaling is just evaluating your thoughts and learning how they can influence your life. Sometimes we can go into autopilot and not pay attention to how we're feeling and why certain things happen. But if we slow down and take time to analyse our mental state, we can understand ourselves better without judgement. 
Speaking as a basketball player, you often go through slumps in your performance and are probably overly hard on yourself. When that's mixed with the stresses of everyday life too, it can be a lot. I've tried to remove the stigma of being in a negative frame of mind – it's not bad or good – just another experience in your life that you have an opportunity to learn and grow from.  
I want society to feel the freedom of open and frank conversations about mental well-being. Everyone has good and bad mental well-being. Don't bottle things up, find someone to talk to or if you need professional help seek it.  
When it comes to addressing toxic masculinity, I think there's no need for the façade. When you're honest with yourself and you're secure or comfortable with who you are, then you can be comfortable having the conversation. If anyone shuts you down or says what you're feeling is 'stupid' or not valid then that's not the person you need to have the conversation with. Find your tribe and have those conversations. 
For further support and advice around mental health head to Mind.org.uk.
For urgent help in a mental health emergency head to NHS.uk.

Basketball has the power to change lives. #GameTime will aim to raise awareness of the positive impact that our sport can have on people no matter who they are or where they're from.
We're going to engage 1 million people in basketball using the Commonwealth Games 2022, 3x3, #ProjectSwish and more.
Regardless of age, gender or background, across every part of the basketball community.... It's #GameTime!