Four games in week eight of the WNBL make for a smaller schedule with big implications.
CoLA put their unbeaten record on the line as they host Cardiff, Loughborough travel to London to face the Lions, Nottingham look for their first win of the season against Worcester and there's an exciting contest on tap between Anglia Ruskin and Solent.
We dive into all the action below, with links to live stats and live streams at the bottom of the page.
Former playoff winners Anglia Ruskin will be up against it this weekend as they welcome Team Solent Kestrels.
After tasting defeat last time out in Bristol, ARU will need to bounce back quickly if they're to make a push towards the upper reaches of the D1W table. 
One of the teams above Ruskin are Solent, who the hosts can draw level with on six points, should they be able to seal the W.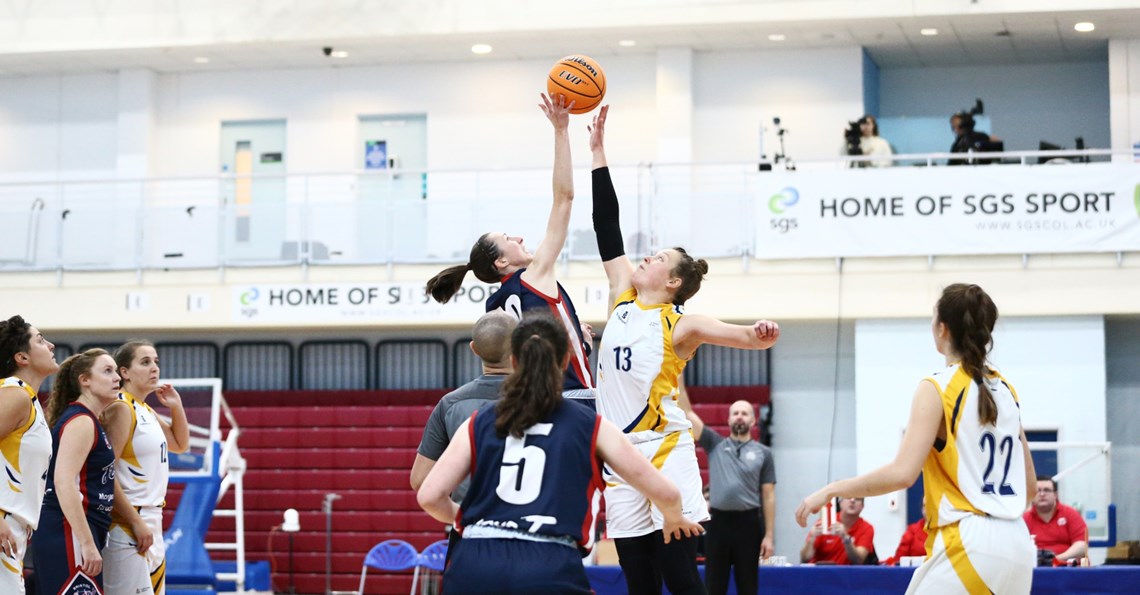 Solent's two losses this season have come against the division's top two sides in CoLA and Loughborough, and the Kestrels will no doubt want to continue flexing their might against teams like ARU to maintain pace for a top four finish.
The battle between Solent's Molly Danielson (13.2PPG, 10.0RPG) and ARU's Katrin Hulme (14.0PPG, 15.3RPG) will be one to watch tomorrow as the two talented forwards go toe-to-toe.
.
Elsewhere this weekend
Second place Loughborough Riders (5-1) suffered their first defeat of the season last weekend and will look to get back on track as they head to London Lions II (1-6).
Without a win in their last four, it's a choice tie for the Riders to regain that winning feeling, though they'll have to watch out for Fatmata Janneh. The talented young forward averages 22.6PPG and 8.0RPG this season.
Loughborough's recent loss leaves CoLA Southwark Pride (7-0) as D1W leaders and the only spotless record in the division.
Team of the Week selection Issy Bunyan and Cardiff Met Archers II (3-3) are the latest team to try and find a way to solve last season's league and playoff runners up, who have showed no signs of slowing down in the early going.
Sunday's only game sees Nottingham Trent University (0-6) continue their quest for a first win of the season, they host Worcester Wolves (3-3).
Without a league game last weekend, Worcester did still taste defeat as they were dumped out of the WNBL National Cup by Solent. With a .500 record across their first six games, the Wolves will no doubt want to start picking up some momentum and a game against the league's bottom team could be just what they need.
This weekend's fixtures:
Saturday 20 November
2pm - London Lions II v Loughborough Riders - LIVE STATS
2:15pm - CoLA Southwark Pride v Cardiff Met Archers II - LIVE STATS
4pm - Anglia Ruskin University v Team Solent Kestrels - LIVE STATS/LIVE STREAM
Sunday 21 November
6pm - Nottingham Trent University v Worcester Wolves - LIVE STATS
Main image credit - Luke Simcock