The National Cup returns this weekend as January's finals edge ever closer.
The NBL National Cup has now reached the fourth round, with 16 teams still left in the draw for the NBL's longest running competition.
The WNBL National Cup is also down to 16 teams, with the third round scheduled to take place this weekend.
The NBL Live cameras will also be out and about to catch the tie between Worcester and Solent, providing WNBL fans with another great opportunity to watch all the action as it unfolds.
NBL National Cup
Current holders Team Solent Kestrels travel to D1M's basement side Essex Rebels as they look to put themselves in the hat for December's quarter-finals.
The Rebels are currently 0-6 and in need of a distraction from league play, but a visit from the 2019/20 winners will be a difficult one.
In another all-D1M tie, Bradford Dragons host Derby Trailblazers, with the winners of that contest taking on either Solent or Essex.
DTB have taken both meetings between these two sides this season, most recently an 84-75 victory in West Yorkshire last month. 
D2M North front runners Doncaster Eagles shocked top flight Loughborough Riders in the last round and have another D1 side in their sights this weekend as they travel to play Team Newcastle Eagles.
2017/18 winners Hemel Storm take on one of the three sides left in the draw from outside the top division, they host Northamptonshire Titans.
The Titans are currently the only unbeaten side in D2 North at 4-0, beating Ipswich and London Greenhouse Pioneers to make it this far.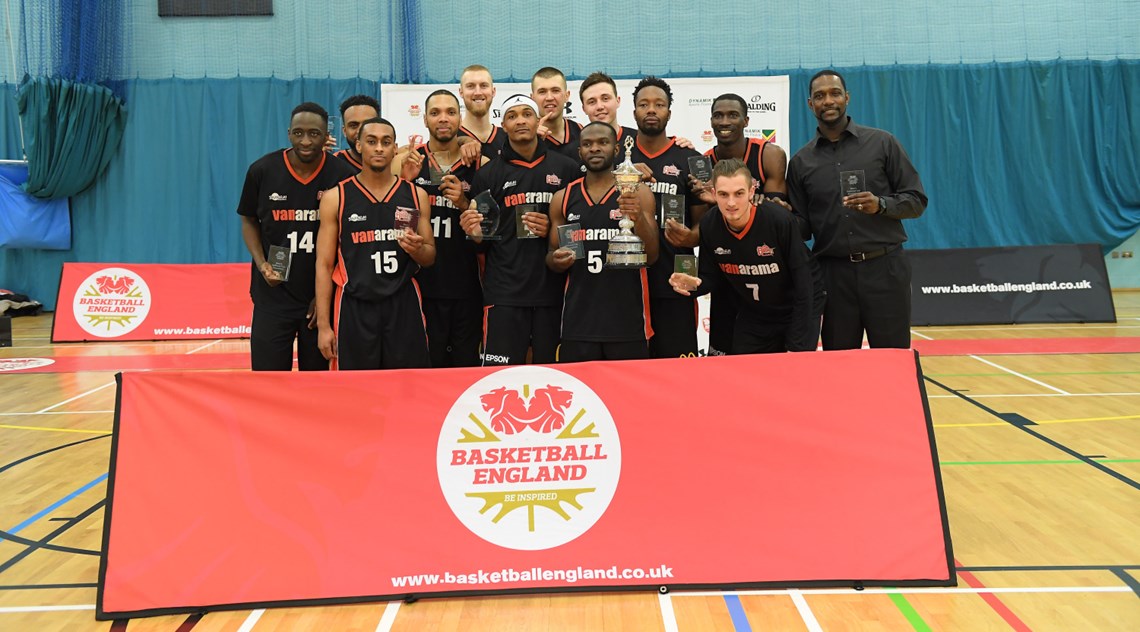 There's an all-Midlands clash in Leicester on Sunday as Leicester Warriors host Nottingham Hoods, that one tips at 1:30pm.
Two teams who met just a few weeks ago do battle again this weekend as London Lions II make another take a trip to Oaklands Wolves.
The Lions were victorious in that D1M encounter, coming out on top 89-80 thanks to 26 points from Bradley Kaboza. No doubt the Wolves would love some revenge here to seal a QF spot.
Finally, two high-flying D1 title challengers meet on the South coast as Worthing Thunder entertain Reading Rockets.
Both teams earned a W in their last outing, with Worthing now winners in four of their last five. With home advantage, they'll be a tough nut to crack as Zaire Taylor looks to add some silverware to his final season with the Thunder.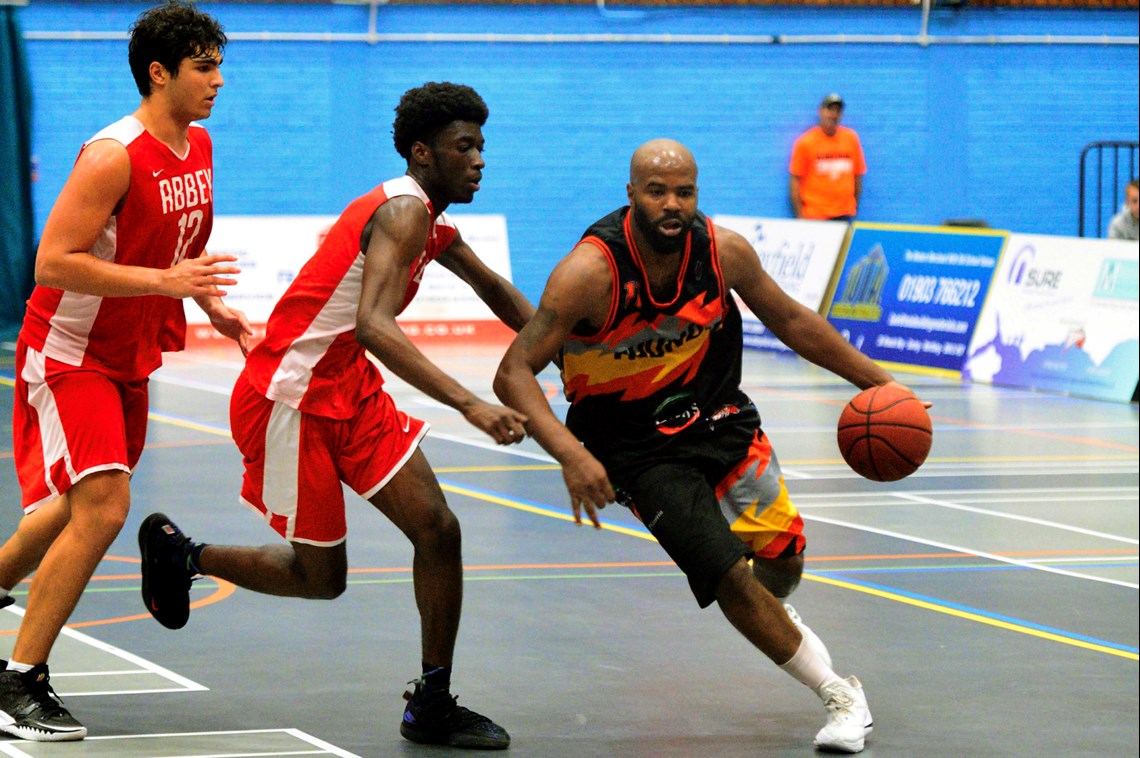 WNBL National Cup
The NBL Live team is out in force on Sunday to bring basketball fans all the action as D1W teams Worcester Wolves and Team Solent Kestrels do battle at Worcester Arena.
Tipping off at 2pm, NBL Live regular John Hobbs will be teaming up with former Worcester Wolves guard Inma Bautista to bring you all the action, which can be viewed via the stream below.
Current holders Anglia Ruskin University or London Lions II can book a match up with Cardiff Met Archers II in the quarter-finals after the Welsh side received a 20-0 bye from their tie with Coventry. 
2019/20 finalists Nottingham Trent University will be on upset alert this weekend as they welcome Stockport Lapwings.
NTU are currently the top division's only winless side at 0-5, whilst the Lapwings lead D2 North at 4-0 and will no doubt come into this one brimming with confidence.
The top two teams in the land go head-to-head in the Midlands as 6-0 CoLA Southwark Pride take on the Loughborough Riders (5-0).
As the division's only remaining unbeaten sides, WNBL fans will be treated to an unexpected match up as the two heavyweights can score some bragging rights away from the D1W title race.
Local rivals Thames Valley Cavaliers and Reading Rockets are set to lock horns at Uxbridge College.
Reading were beaten finalists in 2018/19 and have struggled to a 1-4 record so far this season. No doubt the Cavs will look to take advantage of that poor form this weekend.
A pair of D2 North sides both face tough road games if they are going to book a place in the quarter-finals, starting with Derby Trailblazers heading to Bristol.
The Flyers are 1-5 this season, a fact that will no doubt give DTB hope of a potential upset.
Meanwhile, Sheffield Hatters II have to go to Suffolk to take on reigning D1W league and playoff champs Ipswich.
Having gone 4-1 across the first five games of their title defence, Ipswich are in a solid vein of form. Still, in cup basketball, anything is possible.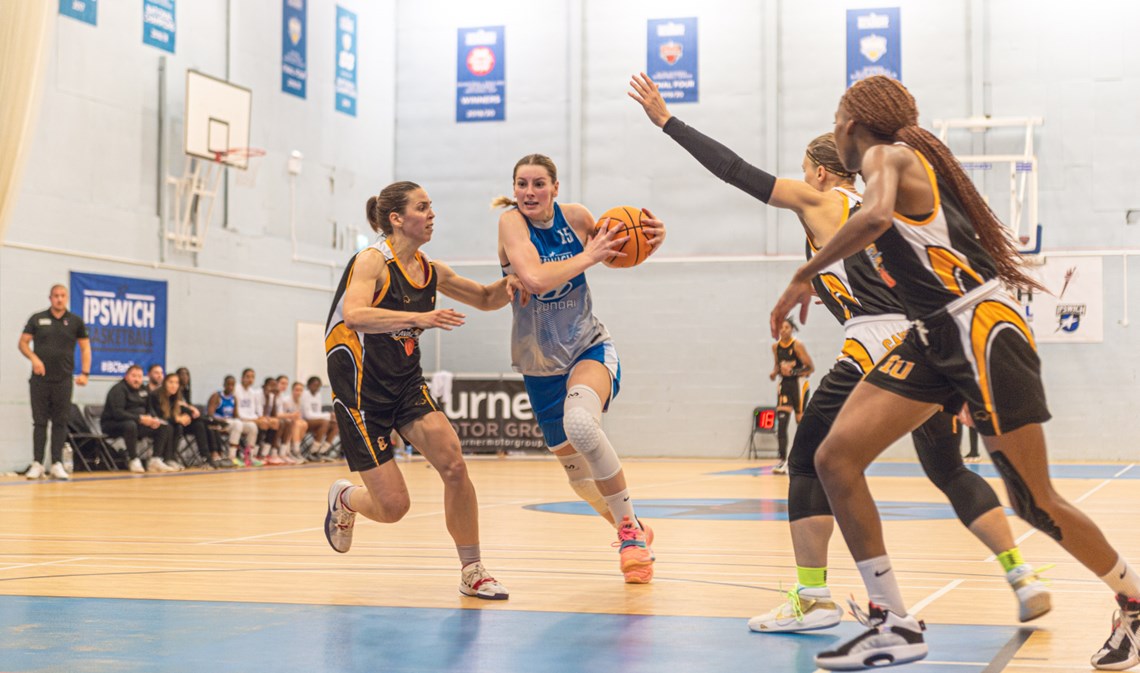 All ties scheduled for Sunday 14 November unless stated
NBL National Cup
Team Newcastle University v Doncaster Eagles
Bradford Dragons v Derby Trailblazers
Leicester Warriors v Nottingham Hoods
Hemel Storm v Northamptonshire Titans
Oaklands Wolves v London Lions II
Essex Rebels v Team Solent Kestrels
Worthing Sunday v Reading Rockets
Sunday 21 November - Thames Valley Cavaliers v London Elite
WNBL National Cup
Bristol Flyers v Derby Trailblazers
Cardiff Met Archers II 20-0 Coventry Flames
Nottingham Trent University v Stockport Lapwings
Ipswich v Sheffield Hatters
Worcester Wolves v Team Solent Kestrels
Loughborough Riders v CoLA Southwark Pride
Anglia Ruskin University v London Lions II
Thames Valley Cavaliers v Reading Rockets