Team Solent Kestrels added the 2020-21 NBL Playoff crown to the NBL league title and L Lynch Trophy already in their possession with a commanding final display in Manchester.
Coach of the Year Matt Guymon guided his team to a convincing 93-62 victory over third seeds Hemel Storm at the National Basketball Performance Centre behind a stunning scoring effort from guard Ian Smith.
The game MVP racked up 37 points off 57% shooting - which included 7-12 from three-point range - dished out nine assists and took 11 rebounds as the Kestrels capped another highly successful campaign.
Orlan Jackman backed him up with 18 (9rbs), while Travis Charles had 13 (9rbs).
Storm's Greg Poleon grabbed a hard-fought 19, while Mike Williams and Bode Adeluola had 12 apiece.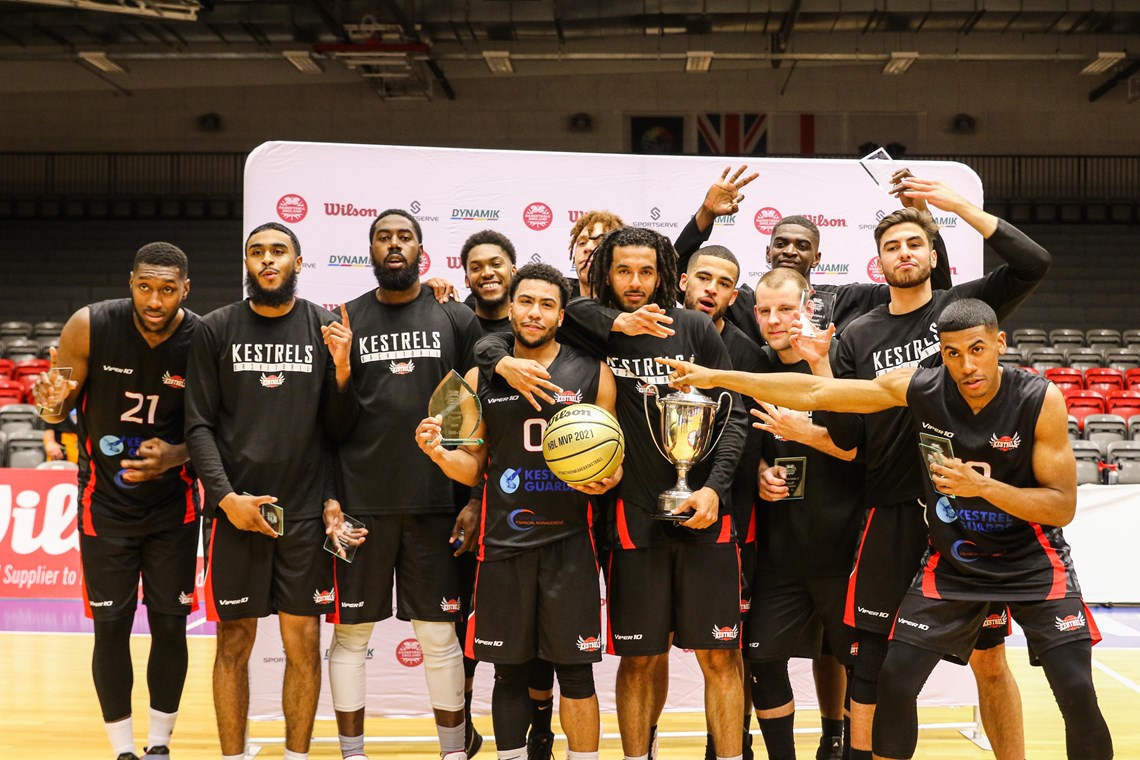 Strong start for the champions
For Hemel, it was an uphill task all the way as the Kestrels took the opening stanza. They forced a Storm timeout at 3.15 to play with a 20-9 advantage and went into the second period 28-16 ahead with 12 early points from the irrepressible Smith.
Poleon collected his NBL Player of the Year award before the tip and he started to warm up in the second period with aggressive forays to the basket.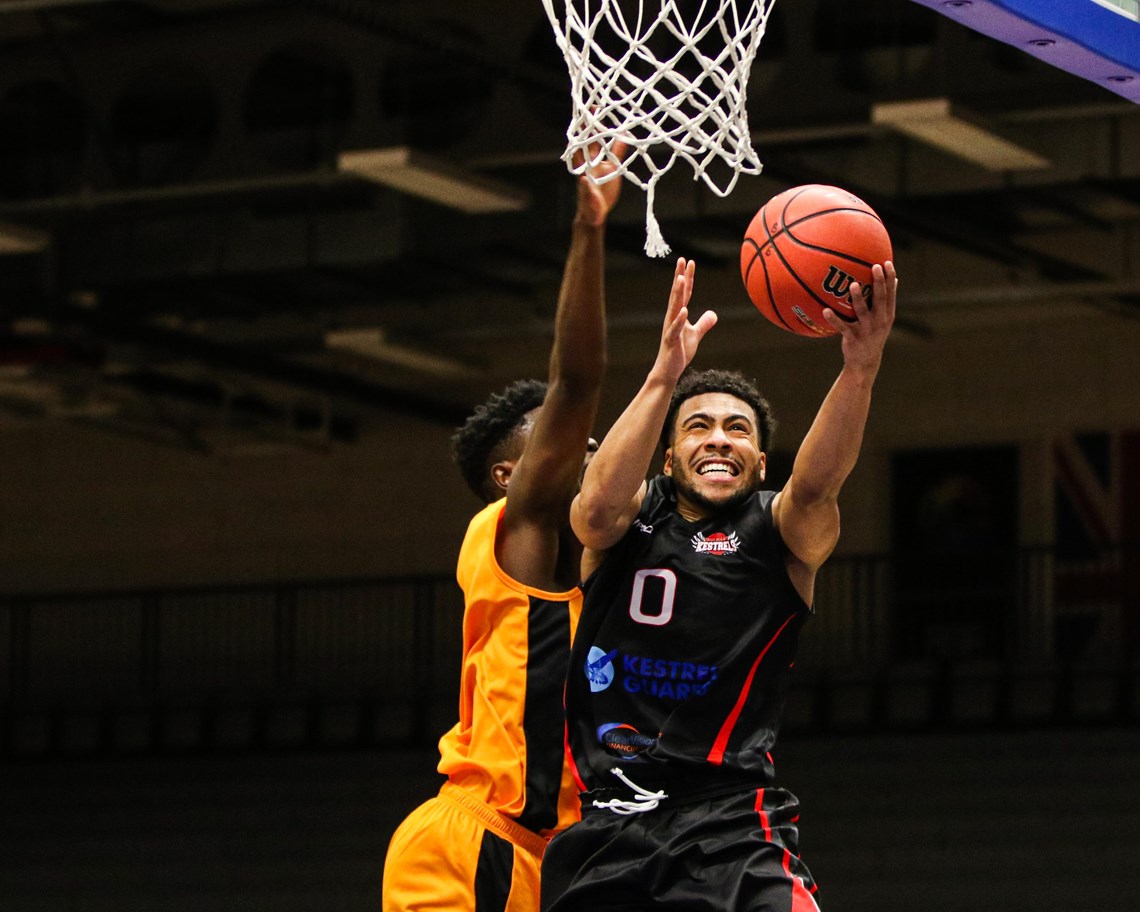 But Solent were still forcing Hemel to take tough shots with their committed defence and the gap between the teams remained the same at the half with the Kestrels taking a 48-36 lead into the break.
Solent started the third quarter with a 9-0 burst and kept up the pressure on their opponents and Storm went into a timeout with 4.13 of the period remaining, a daunting 68-45 down.
The league champions started the fourth in a commanding position, 73-52 ahead, and on their way to victory.
A three from Smith bumped Solent's advantage to 80-54 with 5.20 to play and they stretched their lead further in a frantic final few minutes.
.
Matt Guymon, Solent head coach, said:
"It's been an incredibly tough year for everyone (so this) is an incredible feeling.
"The last two years have been so enjoyable. We've got a great group that's really mature and the cohesion has been difficult because there's no social outside, but the chemistry they have is a joy to coach.
Talking about MVP Ian Smith, he added: "He's the engine to our team. He's everything for us and when he's playing like that I don't know if there's many guys better in the country at any level."