With October's schedule now completed, we take our monthly look across the NBL and WNBL landscape.
Welcoming NBL and WNBL Division Two plus NBL Division Three basketball back into the fold for 2021/22 after being forced into a COVID hiatus a year ago, the lower leagues have been action-packed after the opening weeks of the new season.
We take a look at which teams have started well and which still have work to do across the various divisions.
NBL Division Two
North
Just two undefeated teams remain, with Doncaster Eagles (4-0) in first and Northamptonshire Titans (3-0) tied for second.
The Eagles have been particularly impressive to begin the year, winning all of their games to date by 15 points or more whilst also pulling off a cup giant killing by downing D1 outfit Loughborough Riders.
The Titans are also in the hat for round four after beating London Greenhouse Pioneers, with that victory going alongside league wins against Bristol Flyers II, COB Rockets and Bristol Hurricanes.
Last weekend's outing against the 'Canes saw Bristol's American forward DeVaughan Rucker explode for 48 points and 16 boards in the losing effort. He averages a league second best 34.0PPG in the early going and is surely a name to watch out for going forward.
Alongside the two unbeatens, five more sides still have two losses or fewer, suggesting there's an impressive number of teams in the mix across the 12-team league.
No doubt November's four game weeks will provide plenty of action as teams continue to battle it out.
South
One team sits atop the South standings, with former D1M side Westminster Warriors (5-0) the front runners in the early going.
A series of encouraging performances to begin the season have given the London side real hope that they may be back in the top flight after a two year absence, including last weekend's 90-71 victory over the previously unbeaten Greenwich Titans.
Ipswich's Jake Eynon has been earning rave reviews for his performances this year, with the talented guard averaging 34.4PPG. That's the best rate across D2M this season, and it's no surprise the Suffolk side are currently tied for third in the standings.
There are some much-anticipated games to look forward to throughout November, including Westminster's trip to the 2-1 Sussex Bears, Ipswich's home tilt with Greenwich plus one loss London Greenhouse Pioneers facing both the Warriors and Ipswich before the month is out.
WNBL Division Two
North
There's a two horse race in the North so far, with a pair of local rivals both setting the pace.
Manchester Mystics and Stockport Lapwings both sit at 3-0 as the conference's only remaining unbeaten sides. Not scheduled to play each other until deep into December, the duo could dominate the top of the standings for a while yet.
Sheffield Hatters (2-1), Derbyshire Diamonds (2-1) and Bromsgrove Bears (2-1) will no doubt all fancy their chances should the top two slip up, especially since the Hatters already ran Stockport close before coming out on the wrong end of a 70-69 score line last month.
Bromsgrove also lost by single digits in Manchester last weekend, suggesting there could be a bunch of teams in the mix as the season wears on.
With Stockport playing both Bromsgrove and Derbyshire in November plus Manchester taking on Sheffield, the North conference is going to be one to watch in the coming weeks.
South
The eight-team South conference hasn't seen a lot of action so far, with four of the teams playing two games or fewer.
In what action there has been, only Team Solent Kestrels II remain unbeaten at 2-0, though they have plenty of company in Brent Bulls, Northamptonshire Titans and West Herts Warriors, who are all 2-1.
Cardiff City are the conference's only other perfect team, currently sitting at 1-0 after a 64-61 win against West Suffolk Wolves.
With only two teams (West Suffolk and Cardiff Met Archers III) yet to pick up a win, there is plenty of intrigue as the schedule continues to unfold over the next four weeks.
Northamptonshire's trip to West Herts to end the month is one to keep an eye on, as is Cardiff City's home tie with Solent this coming weekend.
NBL Division Three
There's plenty to report across the seven conferences that make up division three, including a number of unbeaten leaders and a few teams who are still yet to play a game.
In the North, Teesside Lions are top at 2-0, though Newcastle Eagles and Tees Valley Mohawks are yet to get going in the six team conference, meaning it's still early days for all concerned.
Moving across to the North West, Manchester Swarm (5-0) and St Helens Saints (4-0) are setting the pace and fans only have to wait another month into early December for the two sides to meet in Merseyside.
The Midlands conference is a three-way race right now between Stoke-on-Trent Knights (4-0), Worcester Wolves and Team Wolves (both 3-0), though the 10 teams are still fairly bunched up.
Stoke and Team Wolves are set to do battle this coming Sunday, meaning someone's unbeaten start to the season won't last much longer.
UEA Panthers, University of Hertfordshire Storm and Essex Rebels II are all atop the East conference on four points, but the Panthers and Rebels both have the advantage of not tasting defeat yet this season. The Panthers travel to Storm in a few weeks so that'll begin to put some daylight between the front runners.
The London conference looks set to be a competitive one, with all seven teams already losing at least one game. That's left UEL Lions at the top of the pile with a 3-1 record, but it's still all to play for there.
Moving into the South, London Elite are setting the pace at 2-0, but with Team Solent Kestrels III still waiting to get underway and only six teams in the mix, it's another conference that's off to a slow start.
Finally, the pick of the bunch in the South West are Bristol Basketball United and Team Swindon. Both are 2-0 and are set to go head-to-head on Saturday 13 November in what is sure to be a thrilling matchup.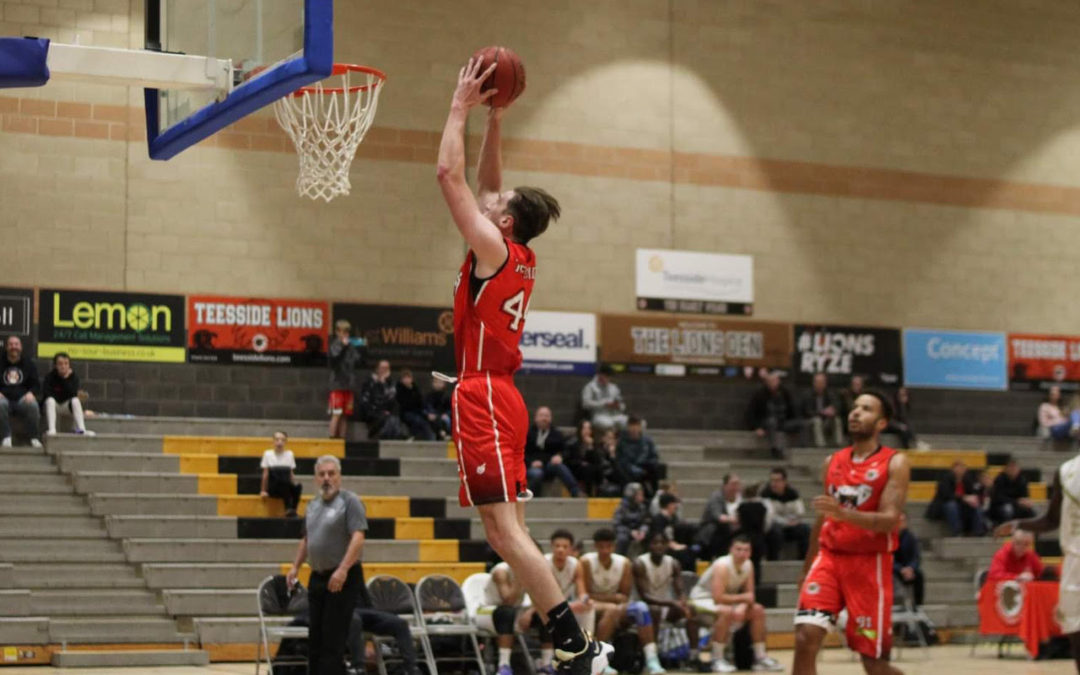 .
.