Thames Valley head into th

e

 

NBL Division One

 

playoffs this weekend

 

looking for redemption after finishing as regular

-

season runners up to three-peat champs Team Solent Kestrels.
With the opening round of the post season now completed, top seeds Solent and Thames Valley both enter the draw as two of the remaining eight NBL1 sides trying to win the 2020/21 playoff championship. 
"We're never gonna be happy coming in second, I wouldn't care what competition that is, we're never gonna be happy with that," said Thames Valley head coach Robert Banks. 
"But we look forward to being able to redeem ourselves in the playoffs. For us, our aspiration is always to win a championship. 
"We'd would love to have an opportunity to be involved in the final match of the year, meaning we've made the final, and obviously we'd love to win that last match as well."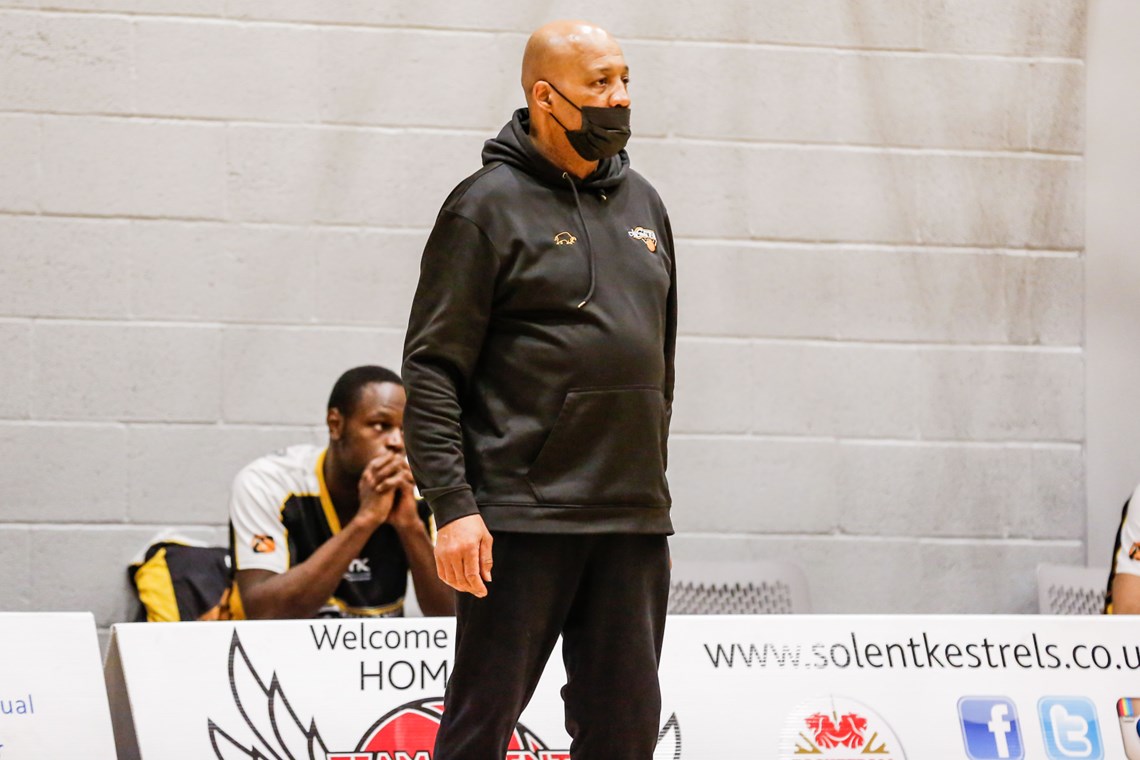 A frequent foe
Despite focusing on the task ahead, which begins with a home quarter-final against Worthing this Saturday, Banks is aware that this has been a season like no other. 
"This year provided some challenges for us that were very difficult," the American confessed. 
"We're pleased, first of all, to even have the season, with COVID and the number of starts and stops. 
"We're extremely pleased to be at the post-season and to have got all the fixtures in. Teams deserve tremendous credit for that." 
Thames Valley have met league champions Solent three times this season, with the Kestrels coming out on top in March's L Lynch Trophy final 87-78 and a title decider on April 11 90-69, with an 81-70 TVC home win sandwiched in middle. 
That victory for Banks' side brought an end to Solent's 57-game winning streak in all NBL competitions, a run dating back over two years. As a frequent foe and with the potential for a fourth matchup between the sides in this year's playoff final, Banks is well aware of what the South Coast side bring to the table. 
"I think our two teams match up pretty decent. They're a very good team, you don't go on a long run like they had without being a very good team," he said. 
"I think they're well coached and follow their game plans well. 
"I think our greatest learnings are about ourselves and what we need to do to prepare, and I think we've also learned about some of our strengths and weaknesses in order to be able to compete game in, game out."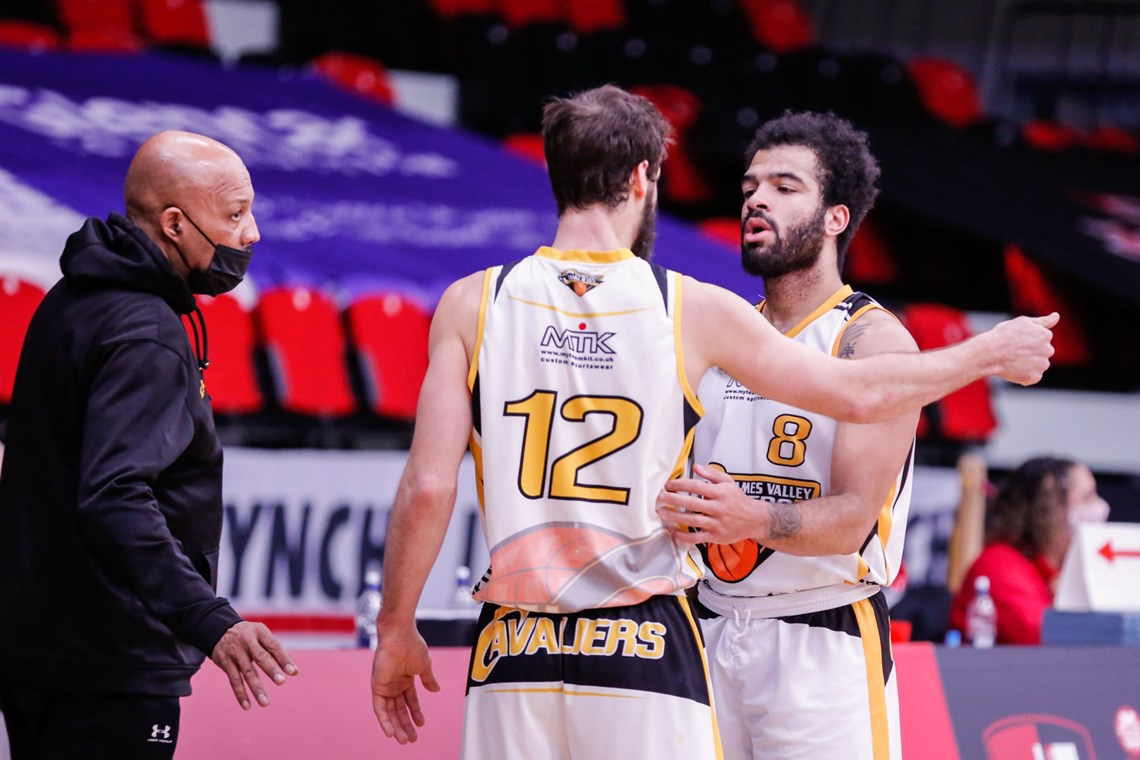 Confidence
That's not to say that the Uxbridge side already have their sights set on a ticket to the National Basketball Performance Centre in Manchester on May 15 and a showcase final between the top two seeds from the regular season. The American play caller knows there's plenty more basketball to be played before that prospect becomes a reality. 
"We're looking quite forward to the playoffs. But I have to tell you, it's not just Solent between us and winning the finals. 
"We have some outstanding teams that we're going to see along the way before we meet them, that's for sure." 
Unknowns still remain for the #2 seeds, who would move on to face either #3 Hemel Storm or #11 Bradford Dragons in the playoff semi-finals if they can beat Worthing this weekend. One thing that won't change though is Banks' confidence in his team. 
When asked about the Cavs' chances of beating Solent should their paths cross one final time in Manchester, the answer was simple: "We wouldn't show up if we didn't think we could do it. We are quite confident in our ability to play against them, or anyone in our league." 
.