Basketball England will be joining our sporting colleagues across football, cricket, rugby and others in the 
#EnoughIsEnough 
social media boycott this weekend. 
Sport has the power to bring all communities together and, as we have experienced through the growth and camaraderie of the British basketball community, social media has the power that allows us to reach and connect with our supporters – as it does for all sports – in immediate and vital ways. 
But with that power comes responsibility and the current inaction by social media companies in the face of relentless hateful and abusive attacks by cowards protected by this very inaction is inexcusable.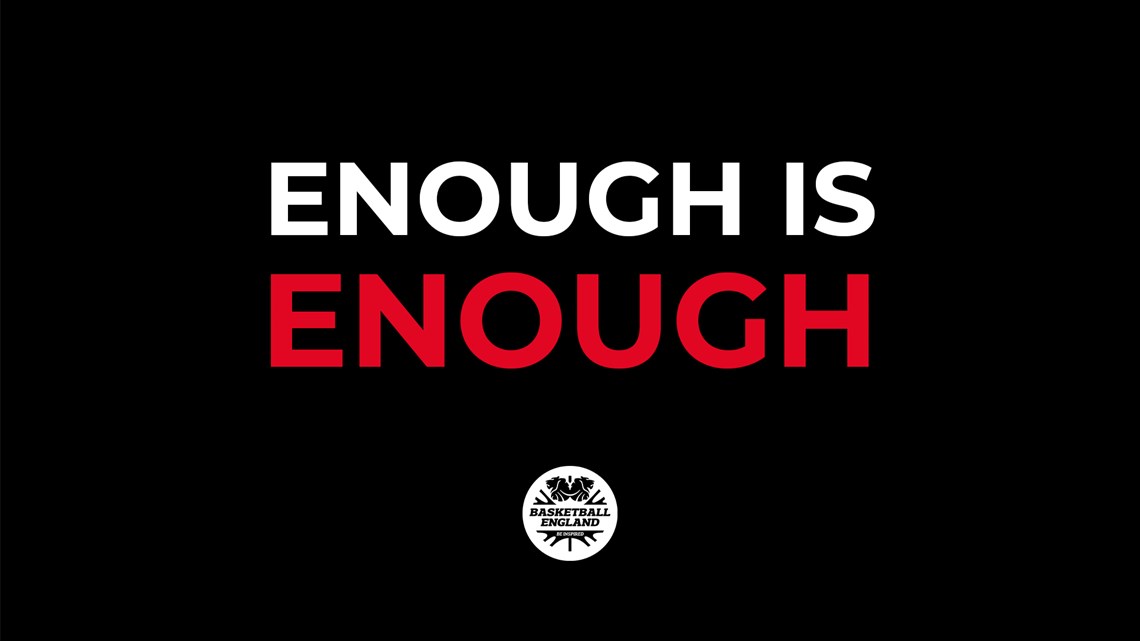 No one should be subject to the kind of harassment and abuse that we have seen people experience. It goes against every tenet of basic human decency and we join the calls for social media companies to do more and for the UK government to ensure the Online Safety Bill gives sufficient powers to Ofcom to ensure social media companies can be held to account should they continue to fail in their responsibilities. 
BE/NBL will not post on Facebook, Twitter, Instagram and Tik Tok for the duration of the boycott period from 3pm on Friday April 30 until 11.59pm on Monday May 3. Comments will be switched off on livestreams on the BE YouTube channel. 
We are encouraging clubs and members to follow suit.