The penultimate weekend of 2021 is set to be a busy one, with multiple competitions to take in and another dose of NBL Live action.
Six D1M games are scheduled across week 11, and there are the two L Lynch semi-finals to factor in as well.
The NBL Live cameras are also out and about to take in a double-header in Solent, with the hotly-anticipated contest between the Kestrels and Hemel live on the BE YouTube channel.
We take a look at all the weekend's games below, with links to live stats and live streams at the bottom of the page.
Top plays third tomorrow as Hemel head to Solent in front of the NBL Live cameras.
With 2021 nearly at an end, teams will need to begin reeling the Kestrels in sooner rather than later if they're to stop coach Guymon's side from claiming a fourth straight league title.
It's strength plays strength tomorrow with the Kestrels boasting the league's best defence at 68.3PPG against, and Hemel sporting the league's most potent offence at 97.6PPG.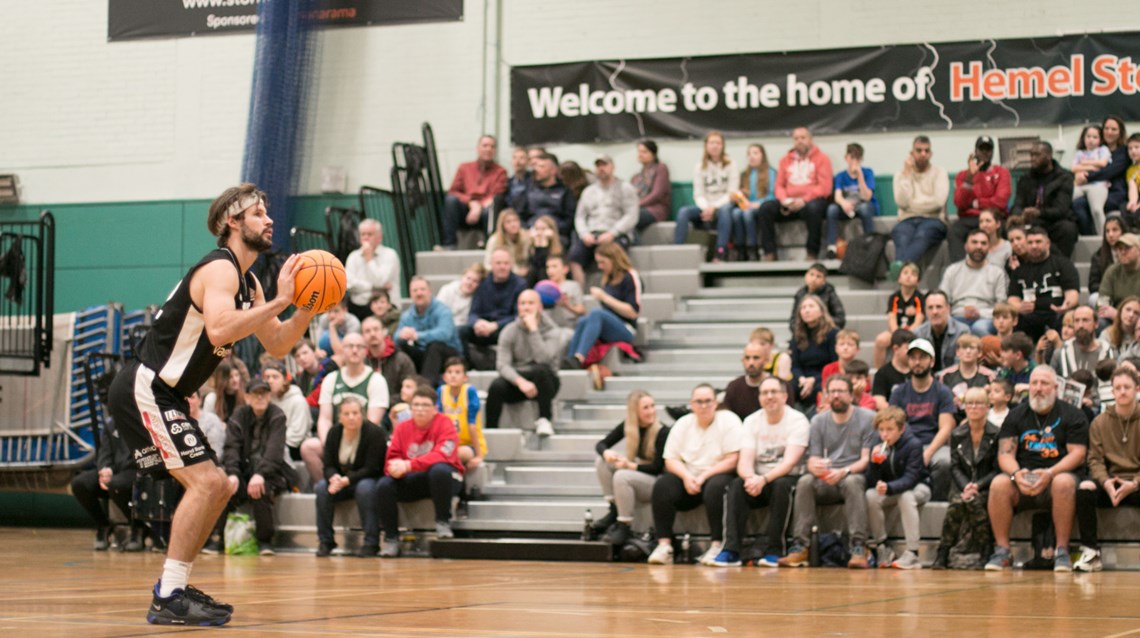 Storm's offensive might is built around the output of American duo Taylor Johnson (30.6PPG) and Greg Poleon (27.3PPG), with the pair both sat in the top three of the league's scoring charts.
For all the noise about Solent's defence, it is worth mentioning their offence is hardly pedestrian. They're right behind Hemel in second place at 97.3PPG.
In what should be a tightly contested showdown between two of the league's best, you can catch all the action from 5:45pm on the BE YouTube channel. The game is set to tip at 6pm with commentary from John Hobbs, Mark Jackson and Mark Halewood.
.
Elsewhere this weekend
Keeping a close eye on Solent and Hemel will be fellow challengers Thames Valley Cavaliers (6-3), they host Loughborough Riders (3-8) tomorrow.
The Cavs enter this one off the back of a surprise home loss to London Lions II last weekend, but a Riders team that have won just once of their last five games will no doubt provide a solid opportunity for the hosts to get back on track.
There's an all-Midlands clash as Derby Trailblazers (6-5) lock horns with local foes Leicester Warriors (1-9).
Without a win since early November, the Warriors are on a tough run of late. That'll be good news for DTB, who lost both their games last weekend, against Nottingham in D1M and Solent in the National Cup.
All eyes may be on the big games at the top of the table this weekend but there's an important tie in the race for survival as Essex Rebels (0-9) entertain Oaklands Wolves (1-9).
Both these teams along with Leicester are beginning to get cut adrift at the foot of the standings, that needs to change with the second half of the season looming on the horizon.
Two top four candidates meet on the South coast to wrap up Saturday's action, with Nottingham Hoods (5-2) taking the long trip down to Worthing Thunder (9-2).
The Hoods currently lead the league for points in the paint per game (46.6) and are third for rebounds per game (42.0). Thunder are in the bottom half of the league in both those categories, suggesting a clear plan of attack for the visitors if they're to find success.
Sunday's only game involves Bradford Dragons (4-5) and Reading Rockets (5-3).
With the Rockets embarking on a trip to Newcastle on Saturday evening ahead of this clash, it remains to be seen how much will be left in the legs after that L Lynch Trophy semi-final.
It's something Bradford could take advantage of, with the Dragons going 4-1 over their last five games as a team on the rise in recent weeks.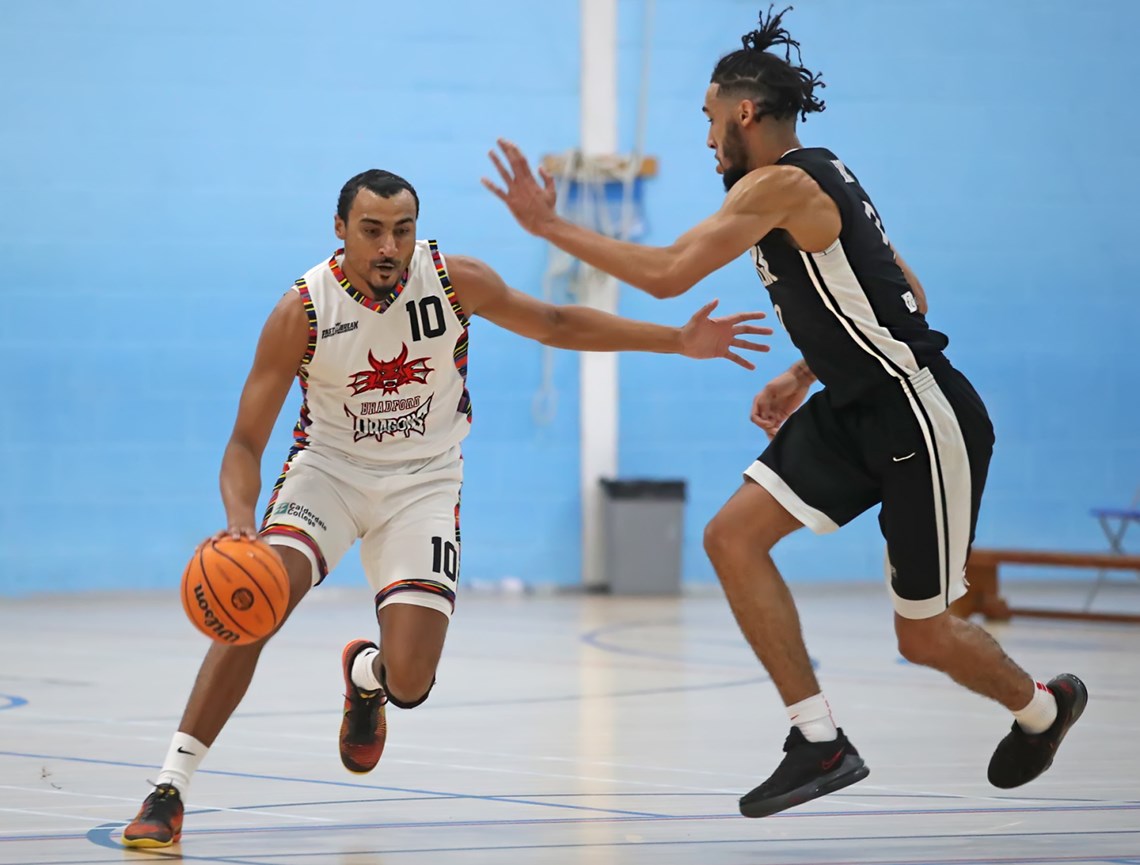 This weekend's fixtures:
Saturday 11 December
6pm - Team Solent Kestrels v Hemel Storm - LIVE STATS/LIVE STREAM
6:30pm - Thames Valley Cavaliers v Loughborough Riders - LIVE STATS
7pm - Derby Trailblazers v Leicester Warriors - LIVE STATS/LIVE STREAM
7pm - Essex Rebels v Oaklands Wolves - LIVE STATS
7:30pm - Worthing Thunder v Nottingham Hoods - LIVE STATS
L Lynch Trophy - 5:15pm - Team Newcastle University v Reading Rockets - LIVE STATS
Sunday 12 December
4:15pm - Bradford Dragons v Reading Rockets - LIVE STATS
L Lynch Trophy - 3pm - Derby Trailblazers v Team Solent Kestrels - LIVE STATS
Main image credit - Luke Simcock