Thirteen of D1M's 14 sides feature in week 20 as nine games fill the schedule.
Five teams are also in double-header action, with BA London Lions, Thames Valley, Reading, Hemel and Nottingham all going back-to-back.
We take a look at all the weekend's games below, with links to live stats and live streams at the bottom of the page.
Team Solent Kestrels (12-0) v Hemel Storm (10-3)
First plays third tomorrow afternoon as leaders Solent host Hemel Storm in what should be another exciting contest.
As NBL fans continue to wait and see if the Kestrels will ever be toppled, Storm are next up to attempt the unthinkable and beat a side that hasn't lost in over two years at this level.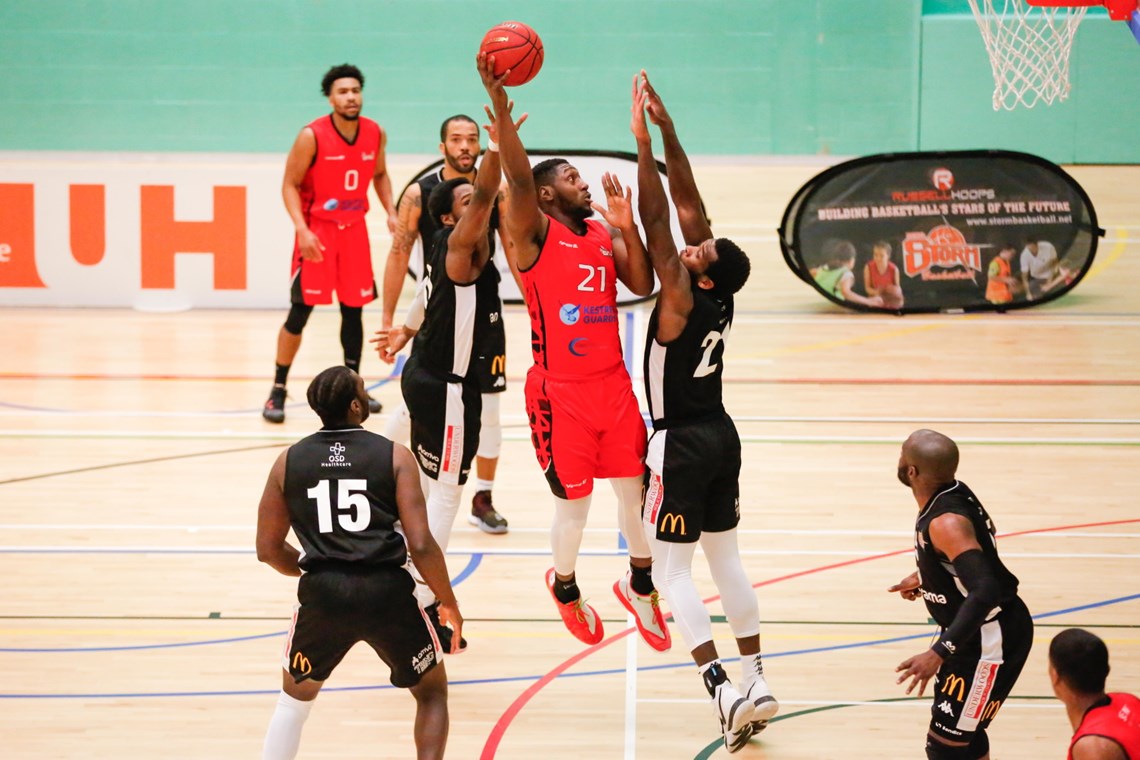 These sides met in late February as coach Matt Guymon's side came away with a 76-59 win on the road. Travis Charles was the star that day, knocking down a game-high 26 points.
Hemel's star man Greg Poleon exploded for 46 points against Derby a few weeks ago, but Solent were able to keep the American forward quiet in their last meeting. Storm will need to find a way to get their big man ticking if they are to stage an upset.
For Solent, expect the usual suspects of Ian Smith, Orlan Jackman, Travis Charles and Andre Arissol to keep the hosts rolling.
Elsewhere this weekend
BA London Lions (3-7) ended their lengthy losing streak last weekend with a victory over Oaklands, and the Lions will have two further games this weekend to try and build some momentum.
BA host Reading Rockets (5-6) on Saturday and Thames Valley Cavaliers (10-1), a tough proposition as those opponents sit in sixth and second respectively.
High-flying Team Newcastle University (9-4) were beaten by Reading last time out and will look to bounce back at home to bottom side Nottingham Hoods (2-10).
Hoods were soundly defeated by fellow strugglers BA and Oakands last weekend, another blow in what has been a difficult season.
Considering Newcastle are 6-1 on their own court this season, including a win over Thames Valley, tomorrow could be a long trip to the North East for the Notts side.
Bradford Dragons (5-6) will need to find a way to slow down forward Mo Williams tomorrow as they entertain Leicester Warriors (3-10).
The talented forward has averaged 27.5ppg in his last five games since joining Warriors, including another strong showing last weekend as the Midlands side came within a last-second basket of beating Essex.
Saturday's only other game sees Thames Valley hosting tenth place Worthing Thunder (4-8).
Last Sunday, Thunder came within a single basket of knocking off Solent in the L Lynch Trophy before Andre Arissol won it on the buzzer.
Worthing will need to pick themselves up from that disappointment in what will no doubt be one of their toughest road games of the season.
On Sunday, Reading play the second game of their double-header as they host Loughborough Riders (5-9).
Like Worthing, the Riders also came close to an L Lynch victory last weekend but let a fourth quarter lead slip away against Thames Valley to lose 86-79. Coach Jarram's side will need to regroup quickly to beat an opponent they're just a place behind in the standings.
Hemel are also in double-header action as they play another side going back-to-back in Nottingham Hoods, whilst Sunday's only other game sees Derby Trailblazers (9-3) at home against Oaklands Wolves (3-11).
Derby's title aspirations have taken a battering with recent losses to Hemel and Thames Valley, but the Trailblazers still look like a potential top-four outfit that will fancy a solid post season run.
Oaklands snapped a five-game losing streak last week as they beat Nottingham Hoods, with Jordan Santiago (26pts) and Kane Daley (16pts) both playing well. The Wolves will hope for more of the same this weekend against a tough opponent.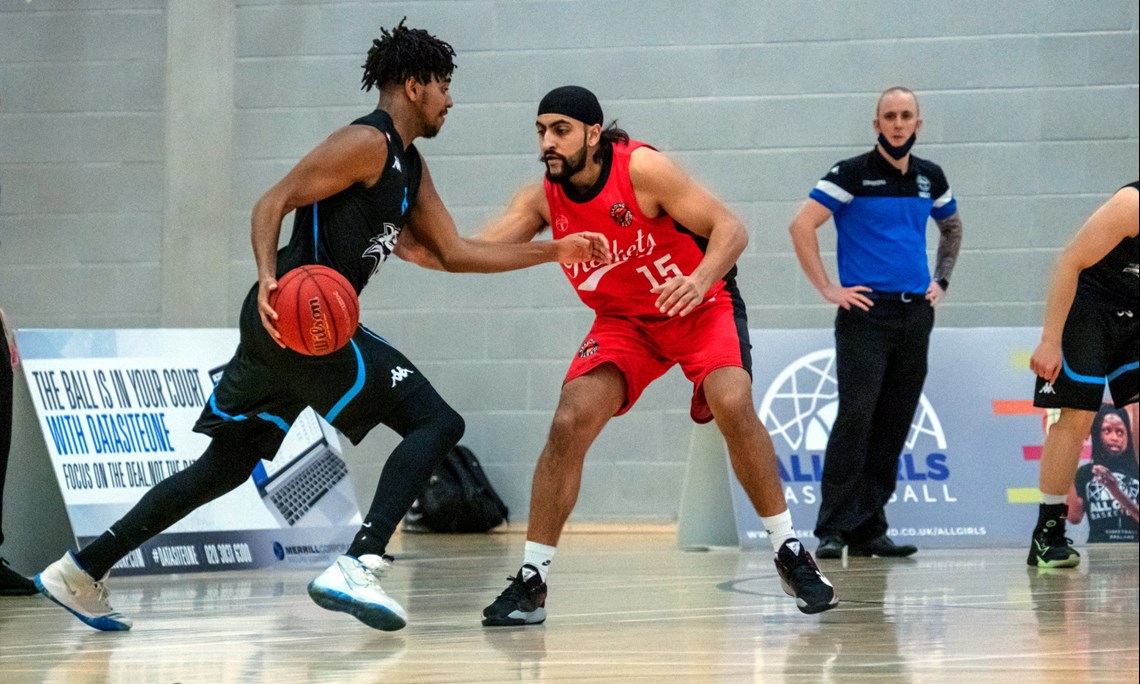 This weekend's fixtures:
Saturday 13 March
2pm - BA London Lions v Reading Rockets - LIVE STATS
3pm - Thames Valley Cavaliers v Worthing Thunder - LIVE STATS/LIVE STREAM
3:30pm - Team Solent Kestrels v Hemel Storm - LIVE STATS/LIVESTREAM LOCATION
4pm - Team Newcastle University v Nottingham Hoods - LIVE STATS/LIVESTREAM LOCATION
6:15pm - Bradford Dragons v Leicester Warriors - LIVE STATS
Sunday 14 March
2pm - BA London Lions v Thames Valley Cavaliers - LIVE STATS
2pm - Derby Trailblazers v Oaklands Wolves - LIVE STATS/LIVESTREAM
5pm - Reading Rockets v Loughborough Riders - LIVE STATS/LIVESTREAM
5pm - Hemel Storm v Nottingham Hoods - LIVE STATS/LIVESTREAM LOCATION
Main image credit - Luke Simcock