A weekend packed with games across two NBL competitions, week 7 didn't disappoint.
With six D1M games on Saturday plus a host of National Cup games involving top flight sides on Sunday, there was plenty for basketball fans to get their teeth into.
There's a full recap of all the D1M below, and each result is also clickable if you wish to view the live stats.
Thames Valley reaffirmed their title credentials with an impressive 92-80 road win against Team Newcastle University.
Leading for the start of the second quarter onwards, the visitors fought off a late Newcastle rally to seal a valuable two points in the battle for the D1M crown.
Jakobi Bonner top scored for TVC with 24 points, with Charles Acquah-Davis adding 22 more off the bench that included 4-6 from three-point range. Blayne Freckleton (15pts, 12reb, 6ast) and Hakeem Sylla (13pts, 12reb) also contributed well.
Ronald Blain led all scorers with 30 points for the hosts and nearly pushed his side to an unlikely W as Newcastle moved to within five points down the stretch, but that was as close as the scores would get.
Brandon Federici (19pts, 5reb) and David Moya (14pts, 11reb, 9ast) were the main sources of support for the North East side, who's record fell back to .500 at 4-4 following the loss.
Thames Valley now sit four points behind leaders Solent and Worthing, tucked in with Hemel and London Lions II on 10 points.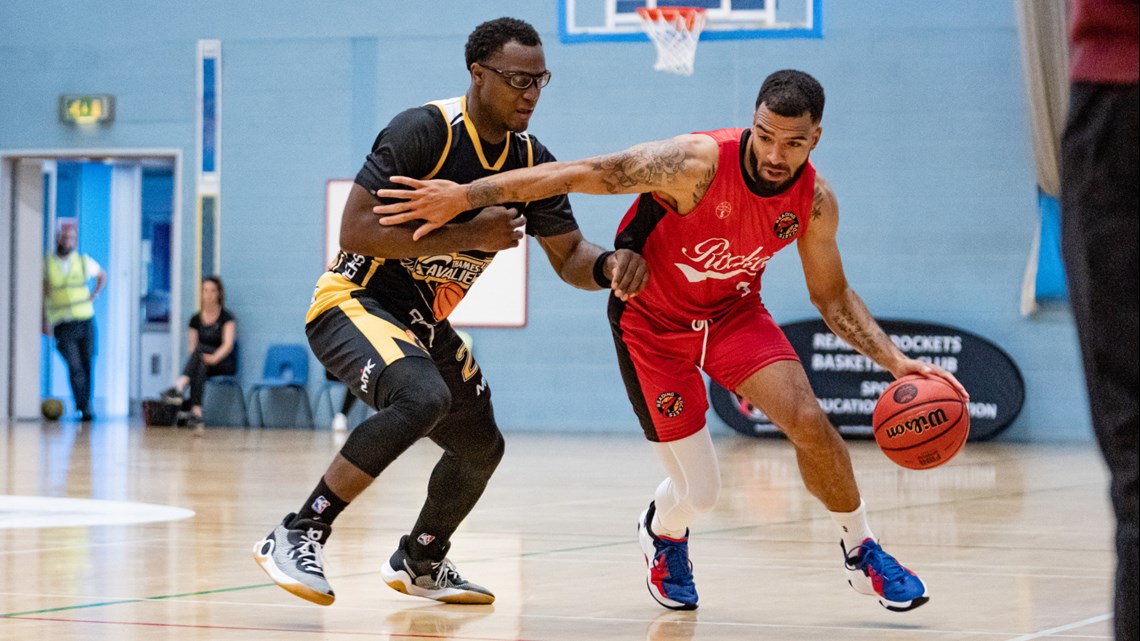 Elsewhere this weekend
After winning their first four games, Nottingham Hoods (4-2) have now dropped two in a row as they lost out 84-80 away to London Lions II (5-3).
The victory ended London's own two-game losing skid and keeps the Lions in the mix for a top-four spot, an unlikely outcome given their 10th-place finish a year ago. Nottingham will no doubt look to bounce back quickly as they take on Leicester this Thursday.
Team Solent Kestrels (7-1) easily dispatched Leicester Warriors (1-7) to maintain their title challenge, winning 110-52.
Leading 29-12 after one and 59-28 by the half, this one was as good as over with a 20 minutes still to go. Luke Busumbru was one of the reasons why, he had a 15-point, 11-rebound, 10-assist triple-double in just 19:55 of action.
Bradford Dragons (2-4) grabbed their second win of the season against Oaklands Wolves  (1-6), coming out on top 87-70.
Former Sheffield Shark Zach Gachette was in fine form for his new Yorkshire club, dropping 31 points and dishing six assists. Dave Walsh splashed six triples on his way to 23 points, while forward Ricky Fetske controlled the glass with a 14 point, 14 rebound double-double.
Kane Daley top-scored for the visitors, he had 18 points to go with seven rebounds.
Worthing Thunder (7-1) reaffirmed their intent as title challengers as they won on the road against Hemel Storm (5-3), with a 95-84 final score.
Always a difficult place to play for visiting teams, Worthing sealed their seventh W of the season thanks to a 32-23 final quarter and 26 points from forward Howard Crawford.
Crawford's battle with Hemel's Greg Poleon (29pts, 11reb) was a real treat to watch, but it was the Thunder man who would have the last laugh.
Finally, Blake Bowman marked his return to Derby Trailblazers (4-4) by helping his former team to a 79-72 victory against Loughborough Riders (2-6).
Last season's D1M Young Player of the Year is back in the league and immediately impressed, scoring a game-high 25 points off the Derby bench. 
This weekend's results:
Saturday 13 November
4pm - London Lions II 84-80 Nottingham Hoods - LIVE STREAM
4pm - Loughborough Riders 72-79 Derby Trailblazers - LIVE STATS/LIVE STREAM
5pm - Team Newcastle University 80-92 Thames Valley Cavaliers - LIVE STATS
6pm - Team Solent Kestrels 110-52 Leicester Warriors - LIVE STATS/LIVE STREAM
6:15pm - Bradford Dragons 87-70 Oaklands Wolves - LIVE STATS
7pm - Hemel Storm 84-95 Worthing Thunder - LIVE STATS
.
Main image credit - Alex Daniel Photography