Amazing outdoor basketball courts are springing up all over England.
Basketball England's fast-growing initiative, #ProjectSwish, is improving and upgrading great outdoor spaces to play the sport across the country, and others are getting creative under their own steam through partnerships and crowdfunding.
#ProjectSwish started out as a campaign to deliver thousands of free nets to courts in need - and continues to do that.
But it has expanded, with a series of eye-catching renovations providing a shot in the arm for outdoor courts that service the grassroots of the game
Now in its third year, #ProjectSwish forms part of Basketball England's #GameTime campaign as we look to inspire people to create great places to play in their communities, up to and beyond the 2022 Birmingham Commonwealth Games.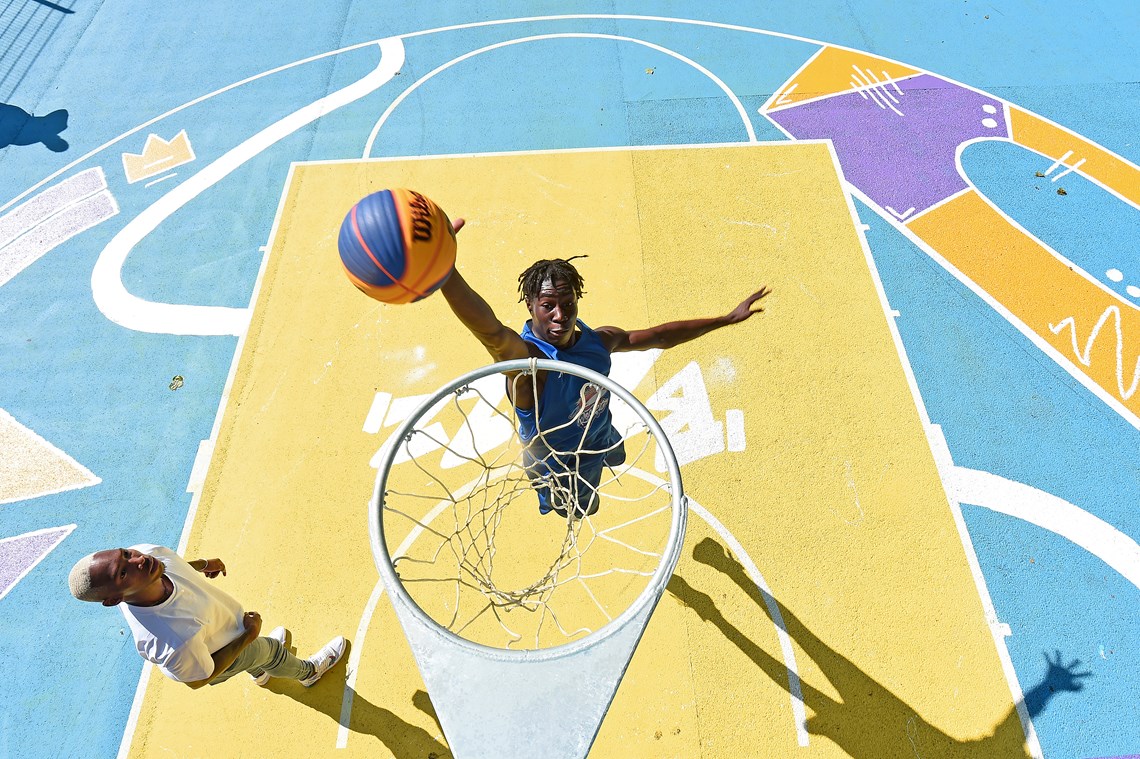 Basketball England facilities manager and acting COO, Pete Griffiths said:
"Last year we were able to invest in a number of great projects such as the renovations at Hendon Park, Leeds Mandela, Meols Parade, Chelmer Green and Rowntree Park.
"This year we have supported Bradford Council's revamp of Victoria Park and Devonshire Park with the artist Lois O'Hara and worked with the Commonwealth Games organisers and artist and basketballer Kofi Josephs to help create more fantastic places to play outdoors. In addition, Basketball England is working Hoopsfix, the NBA and Footlocker to regenerate the iconic court at Clapham Common.
"On top of that, we have been delighted to see various organisations and individuals get their own projects off the ground and we can help and advise more to do the same with our Court Renovation Guide."
Here are some of the brilliant new outdoor courts that have recently been revealed, including a number that have been supported by #ProjectSwish: