Foot Locker in Europe, in partnership with the NBA, today announces the completion of the newly refurbished Clapham Common Court as part of its ongoing basketball community programme 'Raise the Game'.
Launched in 2020, the programme's aim is to support and fund the local basketball networks and organisations that are invested in driving change within their communities through the game and its culture.
The South London court joins The Baltizone in Paris, Via Lazio in Milan, and Poblenou in Barcelona in an effort to empower local communities and bring people together.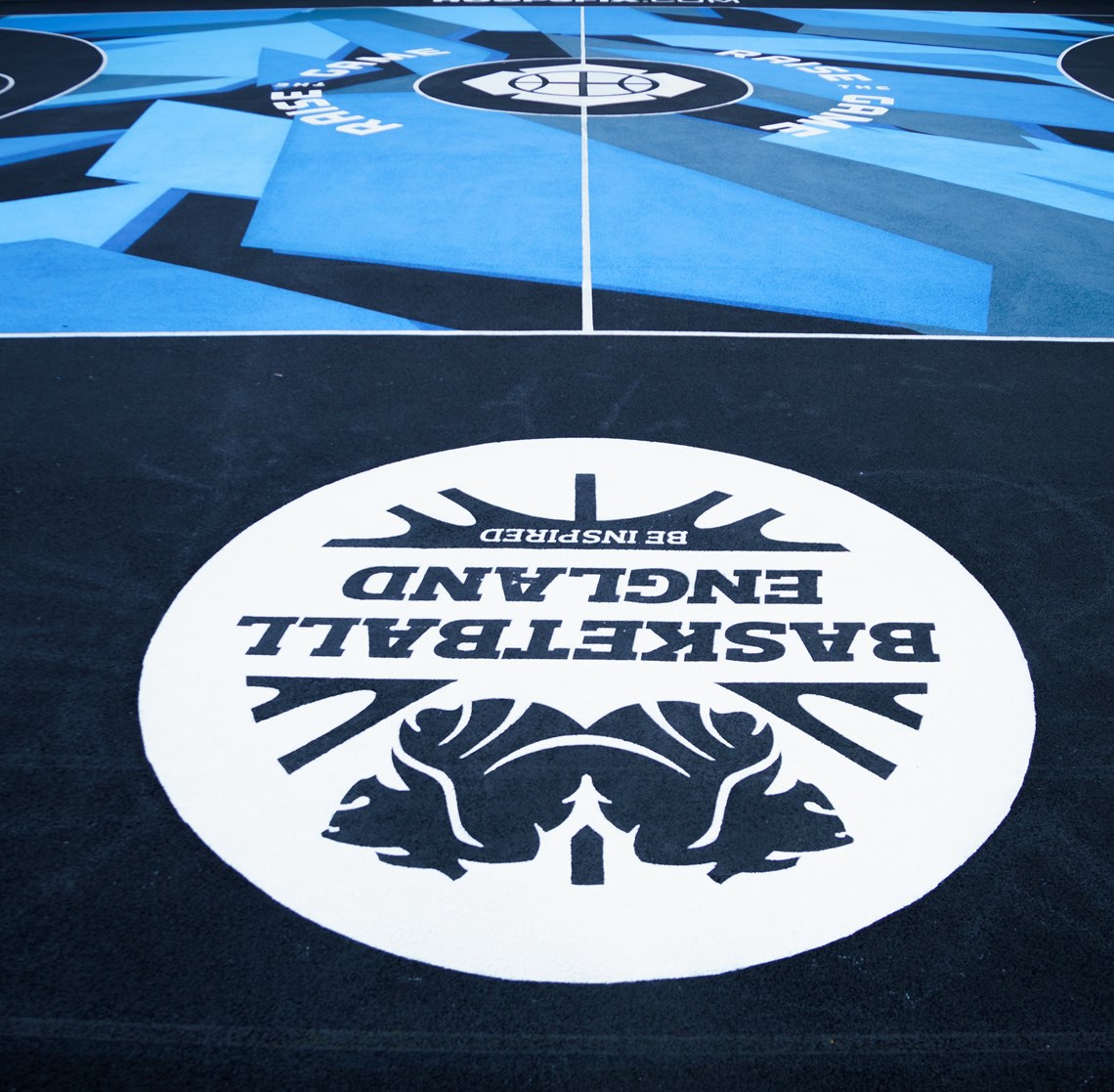 Clapham Common Court is a meeting point for all members of the community. Created in partnership with Basketball England, Hoopsfix, the NBA and Lambeth Council (which owns and manages the site), the inspiration for the court design reflects the colourful and unique style of the South London neighbourhood.
It features a bold colour palette and vibrant pattern to engage players, encourage play and attract interest from the local community. There are also future plans, in preparation for further basketball events next summer, for court seating to be added in order to make this venue one of the leading outdoor courts in the UK. The concept was developed by Peter Simmons from brand and marketing agency, 5or6, in collaboration with Hoopsfix.  
Former Brixton Topcats player and artist, Sevian Witter, designed the basketball kits for the local community and these will be handed out to local players throughout the launch.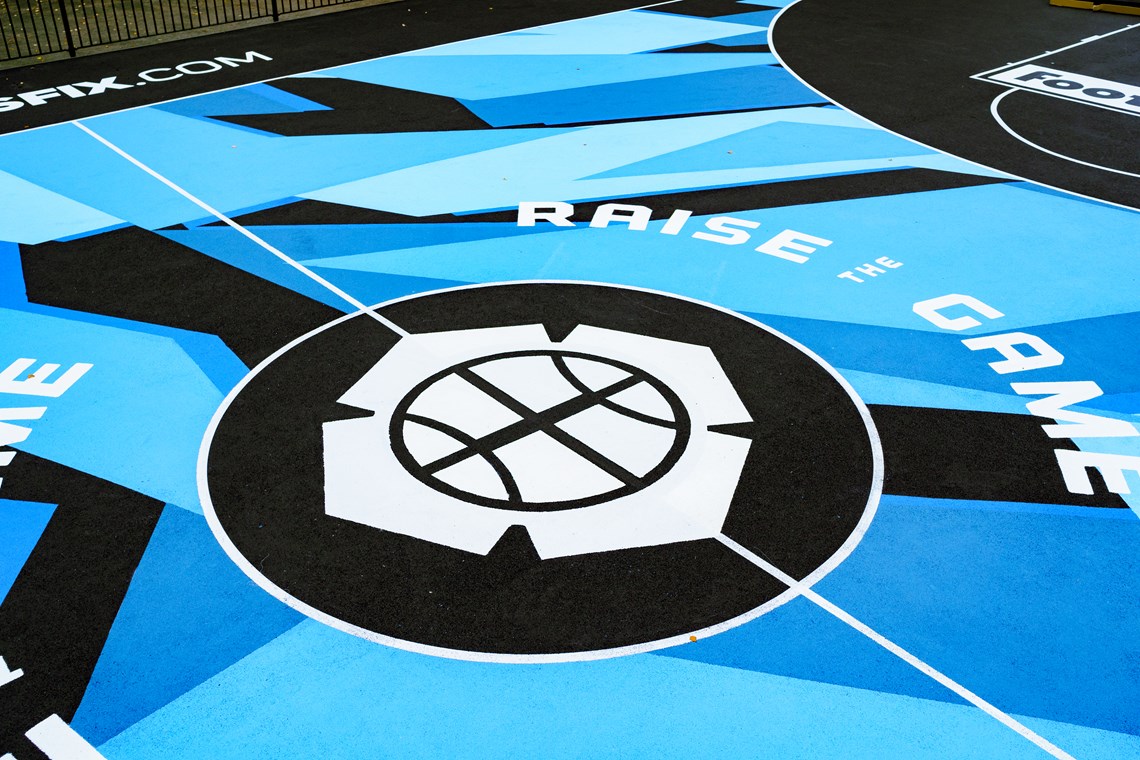 To celebrate the re-opening of the new Clapham Common court, a launch event will take place on Sunday 7 November, with support from Sam Neter, founder of Hoopsfix, and Basketball England. To tip off the celebrations, local basketball teams and players from South London will be invited to Clapham Common to take part in various open sessions including shooting contests, competitions, coaching sessions, and scrimmages led by Sam and the team at Hoopsfix.
Sam Neter, Founder of Hoopsfix, said:
"I still can't quite believe this has finally happened - it's been three years in the making to get it over the line, but it was so worth it and will benefit the London hoops community for decades to come. I can't thank Foot Locker enough for their support in making it a reality, along with the NBA and Basketball England.
"I'm looking forward to Clapham Common becoming a hub of basketball activity and being able to run our own events there every summer!" 

Susie Kuhn, SVP & GM at Foot Locker Europe said:
"As part of our commitment to inspire and empower youth, basketball continues to be a key pillar for our brand for what it represents: community, inclusivity, hope and empowerment.
"We have already provided the local grassroots communities in cities such as Paris, Barcelona and Milan with tools and the support to thrive, and with this next step in London, we hope to continue helping the roots of a sport and culture that represents our values as a brand.
"The opening of the newly refurbished court in Clapham, is the next step in our programme in London, helping to promote inclusivity and bring the youth community together socially."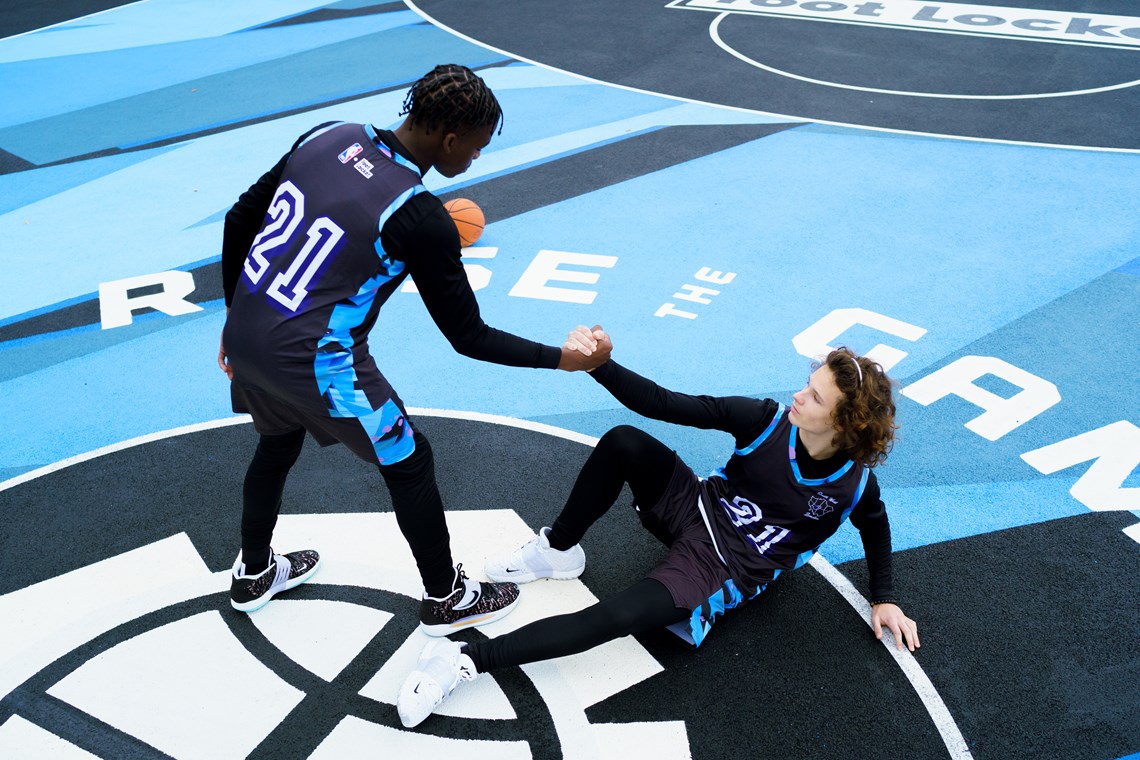 NBA EME Director, Global Partnerships, Nick Cowell said:
"We are very pleased to celebrate the unveiling of this freshly refurbished court in Clapham Common, alongside our long-time partner Foot Locker.  Having recently tipped off our 75th Anniversary Season, it's the perfect time to reward fans in this community with a space to come out and enjoy the game of basketball together and we are confident it will thrive as a hub of both social and sporting activity for years to come."
Basketball England's acting COO, Pete Griffiths said:
"It is fantastic to see this great collaboration come to fruition in such a stunning way for the benefit of basketball. The courts look amazing and will be a huge asset to the community and the sport. The great work done here by all involved sets the bar really high for what can be achieved through partnership, hard work and imagination.
"It is a brilliant example and inspiration for others to get involved in similar work through our #ProjectSwish initiative."
.
.

Basketball has the power to change lives. #GameTime will aim to raise awareness of the positive impact that our sport can have on people no matter who they are or where they're from.
We're going to engage 1 million people in basketball using the Commonwealth Games 2022, 3x3, #ProjectSwish and more.
Regardless of age, gender or background, across every part of the basketball community.... It's #GameTime!