Basketball is preparing to bounce back with 
clubs and players expected to take part in summer
 activity
 as lockdown restrictions continue to ease.
Non-elite adult players have been able to return to indoor basketball from 17 May and there will be the opportunity – outdoors and in – for players of all ages to take part in the sport through the traditional off-season after all but elite activity was put on hold for an extended period. 
Basketball England will oversee Talent and academy programme activity this summer and has collaborated with Ball Out for an exciting expansion of the iconic national 3x3 tour.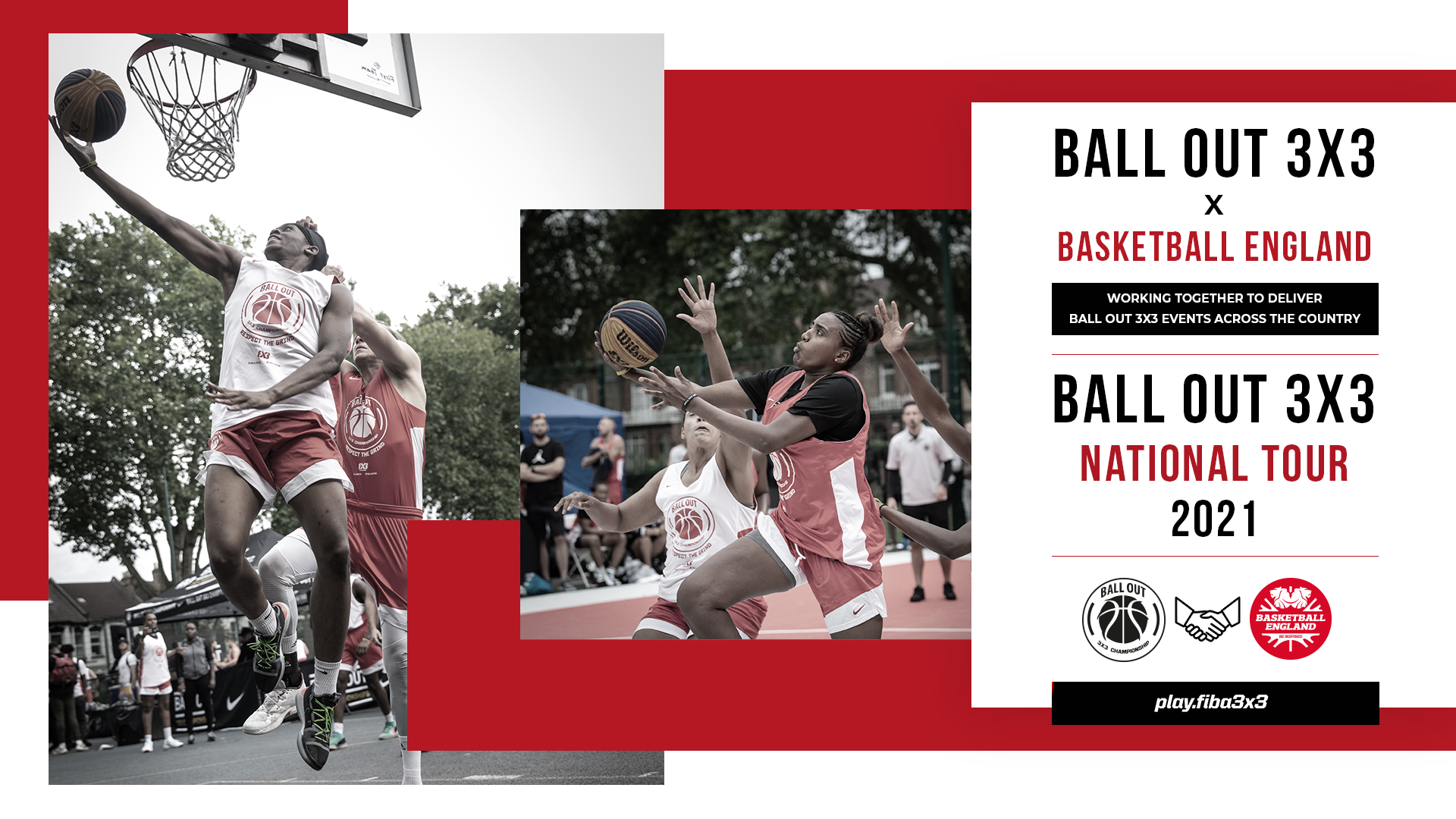 .
.
Summer membership and licence requirements
BE will not be staging any other official competitions, leagues or events for the remainder of the 2020/21 season but encourages local leagues, clubs and partner organisations to deliver tournaments, mini-leagues or friendly games.  
To enable the safe undertaking of summer activity, the following principles MUST be adhered to:   
Follow the guidance laid out in our Return to Play roadmap, guidance documents and risk assessments. This includes full consideration for player screening, hygiene, and game day considerations (court configuration, travel etc). See 

HERE

  

 

All summer activities that include competitions, leagues, tournaments, CVLs, festivals between May and September, organised via clubs, local leagues, associations and organisations, must be sanctioned by Basketball England and the 

Summer Activity Sanction Request form

 must be completed.  Once approved, activity will be listed on the Basketball England website as sanctioned. Fees may be applicable for support services required such as referee appointment/deployment, competition support etc.  

 

All clubs, leagues and partner organisations MUST be affiliated to Basketball England to be endorsed.

 

All players taking part in any endorsed basketball sessions or competitions/leagues must be members of Basketball England.

 

All coaches and officials taking part in endorsed competitions/leagues should have the relevant licence.

To allow for a safe return to the sport, competitive opportunities must not take place before 17 May at the earliest. This allows for our 

6-week Game Ready reintroduction

 to be followed and will reduce the number of injuries that occur following the lockdown period.

 
We will be undertaking digital maintenance on our membership portal in time for the 2021/22 season. If you have already registered for summer activity, then you will need to download your licence card from the portal before 31 May 2021.  
If you have not already signed up for summer activity, you can do so by clicking on one of the following forms: 
.
.
.
.
It will take 5-10 working days to process membership registrations for summer activity.  
Please note - If you are a new member, all information you supply when signing up for summer activity in June, July & August will be removed at the end of the summer activity. If you wish to be registered for the 2021/22 season, then you will need to re-register using our Membership Portal when it re-opens for the new season. 
Any existing members on the membership portal will be able to access their account as normal when it re-opens. 
We are unable to provide reduced prices for the summer season and members will need to renew their memberships and pay for licences again should they wish to compete in the 2021/22 season. 
The summer activity membership and licence fees cover: 
Activity between now and 31 August

Return to play support and guidance

 

Safeguarding support service

 

Insurance cover

 

Additional administration costs of coordinating summer activity 

 
If you have requested for your local league licence to be rolled over but will require it for summer activity, please email [email protected] to withdraw this request. 
If you have requested for your local league licence to be refunded but will require it for summer activity, please note that you will need to repurchase the licence. 
Please note, all membership, licences and any affiliations purchased for summer activity are non-refundable.