Tributes have been paid Bristol Flyers' coach Vince Marriott, who has sadly passed away.
Marriott was an inspirational figure and positively influenced so many players and coaches in the South West and beyond.
He played a key role in the development of the Trowbridge and Bristol basketball programmes and would use every opportunity to promote the sport he loved, whether that was through training sessions or charity work.
In 2014, Marriott founded the Trowbridge Basketball League, allowing opportunities for young players of all levels to come together from the local community to play the game.
He also contributed in the formation of the Matthew Bromley Foundation and would help identify young basketball athletes in the area that would benefit from its assistance. 
Vince was most recently involved with the Flyers junior programme as assistant coach for the under-14s Jnr. NBL side.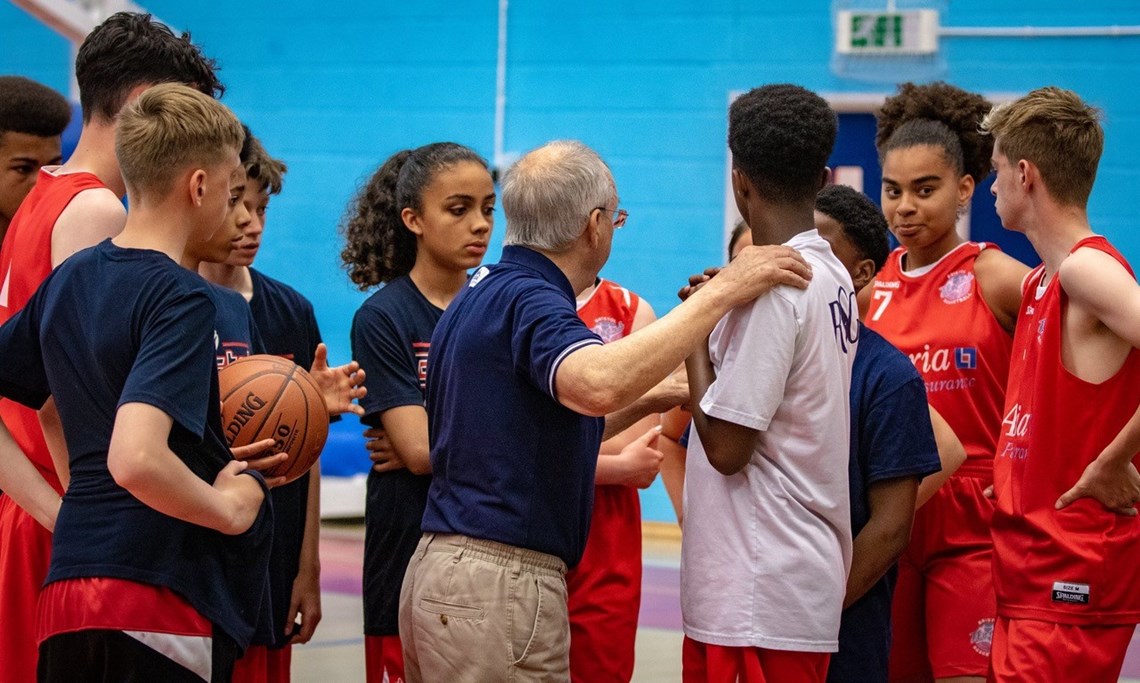 'A very special man'
The Flyers' BBL coaching staff wanted to pay their own tribute to a man who was so instrumental in the development of basketball in the area.
Assistant coach Nick Burns said: "Everyone that I have spoken to in the basketball community who knew Vince is deeply saddened by his loss.
"As a coach, his attention to detail, his patience, his persistence, and the support he showed for his players and coaching colleagues was second to none.
"From a personal standpoint, he impressed upon me the relationship between doing things the right way and getting results: if you do things the right way, you get results; if you focus on getting results, you end up doing things the wrong way.
"More importantly, he was simply a lovely man. I can't remember him having a bad word for anyone and he was always able to hide his frustrations with his ready sense of humour.
"You always came away from a conversation with Vince feeling better about the world. We will all miss him."
Flyers' assistant coach Chris Bourne, who worked alongside Vince coaching the club's U14s and U16s age groups added: "It was an honour to know and work closely with Vince."
"He was a very special man, who had a big impact on the lives of so many of us. His ability to support and relate to players and coaches of all ages, abilities and backgrounds was truly unique.
"He really cared about the development of others, sharing his experience and taking the time to know us as people. A great role model and leader, he brought enthusiasm, positivity and calmness to any situation and loved nothing more than to be on court teaching the younger generations.
"I and everyone that knew him will miss him deeply, but his legacy will continue in all of us that had the great fortune to call him a coach, a mentor and a friend."
Flyers' head coach Andreas Kapoulas first met Marriott over 20 years ago whilst studying at the University of Bath and echoed the words of Burns and Bourne.
"Vince has meant so much to so many of us and will be greatly missed," he said.
"There are so many fond memories we have of him and these will stay with us forever. He was an inspirational coach, supportive mentor, a caring friend and a truly great family man.
"We would like to do something in the future to honour his legacy once the COVID restrictions ease, but for now the club will be holding a minute's silence in memory of Vince ahead of Friday's BBL game against the Sheffield Sharks.
"On behalf of everyone at the club, we would like to offer our deepest and most sincere condolences to Vince's family in this very difficult time. Rest in peace, coach."
British Basketball pays respects
Messages have flooded in from the British basketball community across social media, recognising both his impact as a basketball coach and his qualities as a person.