Ipswich claimed their first ever WNBL playoff title following a 60-42 victory over CoLA Southwark Pride.
In a low scoring contest that was broken open by a 10-0 Ipswich run to end the third quarter, the Suffolk side were left celebrating in Nottingham as they converted their regular season crown into playoff glory.
MVP honours went to Ipswich wing Esther Little, who bossed the boards with a team-high 12 rebounds to go with eight points, 10 assists and four blocks.
Regular season scoring leader Harriet Welham closed on 16 points and Ella Pearson added 11 more.
CoLA were led by captain Simona Henshaw, she had 10 points, whilst Isi Ozzy-Momodu battled with Little all afternoon, notching up 15 rebounds and five points.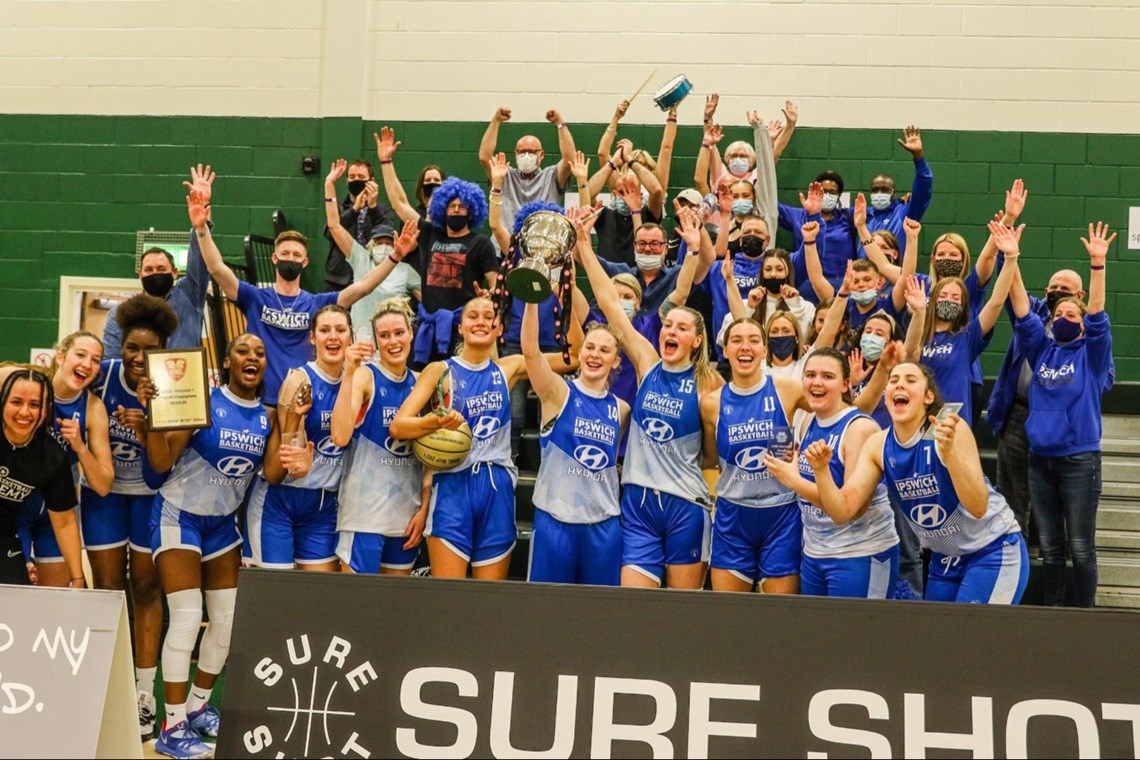 Early struggles
With an expectation that Ipswich would come out hot behind their league-leading offence, the #1 seeds fell flat, committing five turnovers in the opening four minutes as part of a nervous start.
With 30 fans in attendance for either side as the game begins a return to normality, the Ipswich drums boomed but their side were missing a beat. 11 turnovers grew to 17 midway through the second as coach Drane was forced into a time out to try and steady the ship.
Despite their opponents struggles CoLA couldn't make their advantage pay, heading into the half time break up by three at 25-22.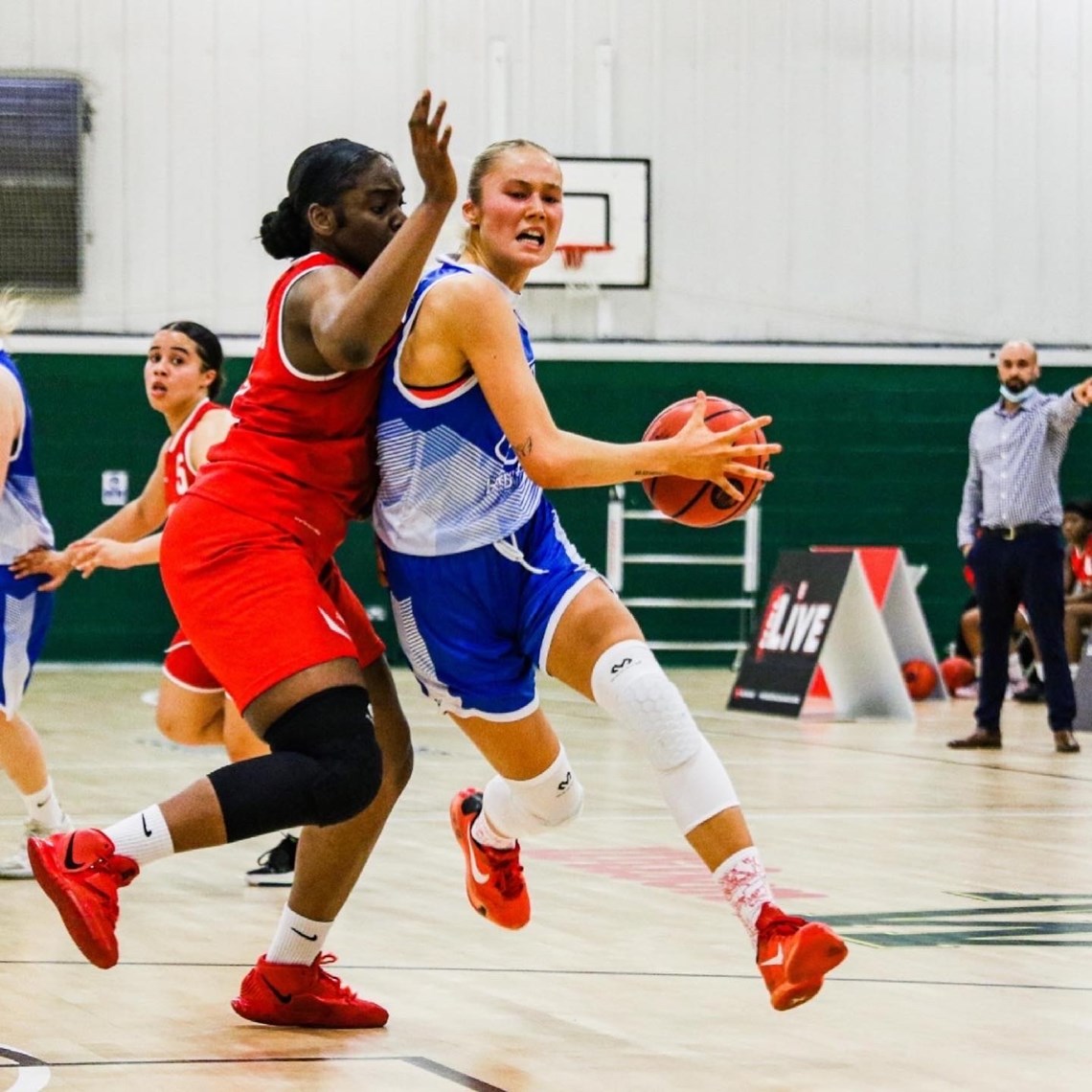 Decisive quarter
Both teams would trade blows after the restart, with multiple lead changes as the destination of the playoff title was pulled one way then another.
As the third quarter wore on, Ipswich struck the telling blow. A 10-0 run that included a pair of triples from Pearson and another from forward Cameron Taylor-Willis left a tired CoLA side reeling, a dagger in such a low scoring final.
Trying to find a way back into the contest, CoLA continued to fire from the perimeter with little success on an afternoon when the London side went 6-37 from beyond the arc.
That allowed Ipswich to put some breathing room into the score line, eventually pulling away to a comfortable win that looked very much in doubt earlier in the afternoon.
Ipswich's Esther Little said:
"I think we had a game plan and we knew what we needed to win the game.
"Our shots weren't falling in the first half but we knew if we stuck with it they would. We stuck together, we had each other's backs and that's what we do best."
Ipswich head coach Nick Drane added:
"CoLA are just incredibly hard to play against defensively. They're so athletic, so quick, so aggressive. It makes for a very, very interesting proposition as a coach.
"We tend to roll over teams with our transition play, but they're as quick if not quicker than us. So we had to go to plan B a little bit.
"For us in the second half it was about rebounding, taking care of the offensive boards, keeping Isi [Ozzy-Momodu] away from the glass. We were putting bodies on her as she's an incredible talent.
"All credit to Jackson [Gibbons] and CoLA, and I mean it in the best possible way, but they are horrible to play against!"