Four teams remain, but only two of them can book their ticket to next weekend's playoff final in Nottingham.
Ipswich, Nottingham, CoLA and Loughborough are all still in with a chance, but tomorrow' semi-finals will halve our pool of teams once more as we head towards this season's showpiece.
We take a look at both games below, with each heading clickable for live stats, plus links to live stats and live streams at the bottom of the page.
Despite being billed as a #1 v #5 match up on paper, there's plenty of intrigue surrounding Nottingham's trip to Ipswich tomorrow.
The league champs have looked a class above this season after taking the title with a 16-2 record, following that up with an 88-54 victory over Thames Valley to open the playoffs last weekend.
Harriet Welham is the favourite to be announced as the WNBL Player of the Year next Friday afternoon, and the Suffolk side are now just one game away from a shot at their first ever D1W playoff crown.
Still, of the two games that Ipswich dropped during the regular season, one was at home to Nottingham Trent University.
That 67-55 upset in late March was powered by 26 points from American forward Schekinah Bimpa, who has been a forced to be reckoned with during her brief WNBL stint.
Featuring in just seven games after a delayed start to her campaign, the Limestone University alum has grabbed her chances to average 20.3PPG and 55.7 FG%, pulling down 10.9RPG for good measure.
If NTU elect to roll with Bimpa or the talented Mady Burdett (15.8PPG) in their one overseas slot remains to be seen, but there's still quality elsewhere on the Nottingham roster.
Evi Dekker joined Bimpa in the FocusHoops Team of the Week last time out, and Isabel Bueriberi (7.6RPG, 2.0SPG) remains a defensive presence.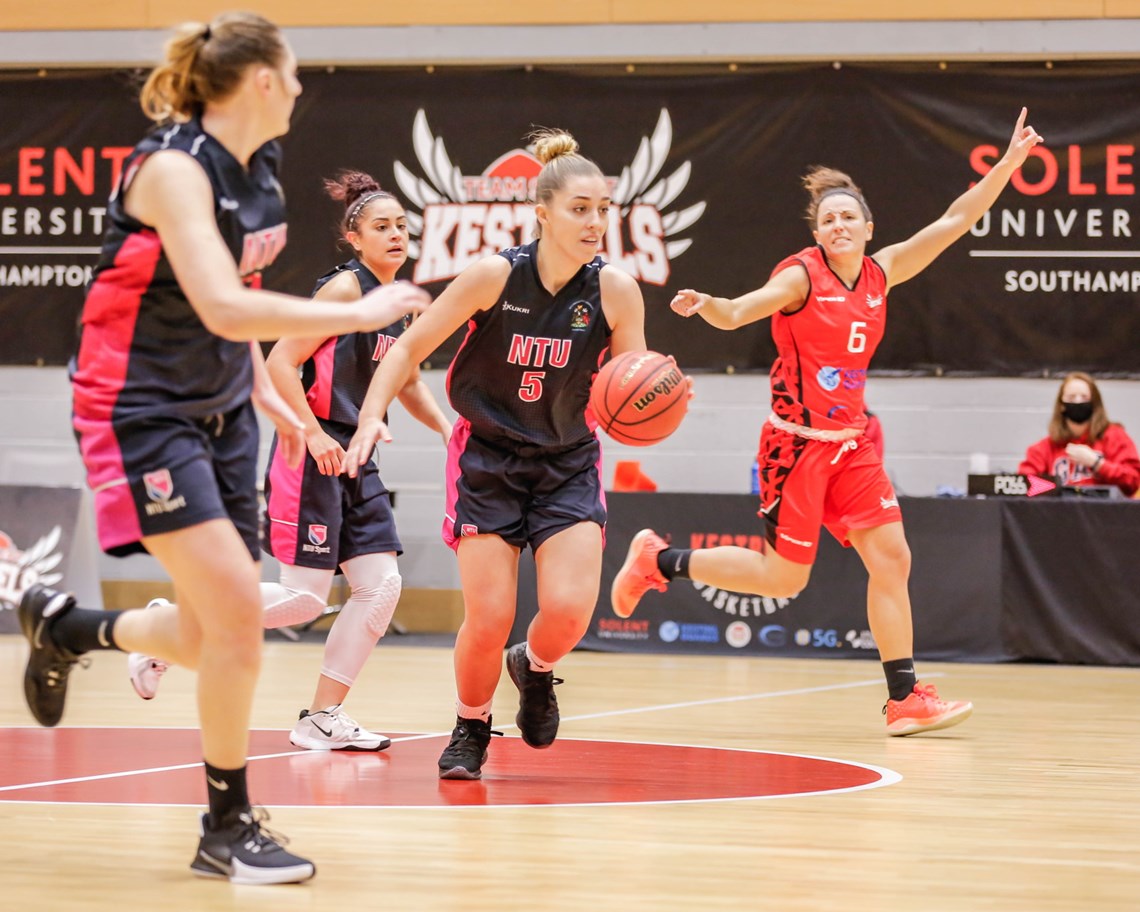 In the other half of the draw, there's a much anticipated matchup between CoLA and Loughborough.
After only meeting once during the regular season, an 81-55 W for the Riders, it's all to play for in this second leg with a ticket to Nottingham on the line.
Pride strolled into this weekend's semi-finals off the back of a 68-45 win over #7 seeds BA London Lions, despite the absence of Isi Ozzy-Momodu and a low-key performance from captain Simona Henshaw.
That allowed Emilie Black to step up, and that role could continue tomorrow as part of CoLA's core.
Loughborough were made to work for their 62-53 victory over Reading last weekend, utilising a 24-8 final quarter to seal a last-gasp comeback.
Katie Januszewska and Makana Stone both earned a spot in the FocusHoops Team of the Week for their role in the win, and the Midlands' outfit will need more of the same to succeed in London tomorrow.
This weekend's fixtures:
Saturday 22 May
2pm - #1 Ipswich v #5 Nottingham Trent University - LIVE STATS/LIVE STREAM LOCATION
2pm - #2 CoLA Southwark Pride v #3 Loughborough Riders - LIVE STATS/LIVE STREAM