Forty-eight U19 players will take the floor for the 2022 Hoopsfix All-Star Classic on Saturday.
The 24-player deep rosters for both the men's and women's games were announced earlier this month, with a number of top EABL, WEABL and ABL standouts in the mix, plus players returning from overseas to take part in the showpiece event.
British basketball's top junior talent will converge at Crystal Palace with the rosters split into Team Black and Team White. The Classic is set to welcome a record crowd as this year's edition is a sellout.
The 2022 Classic will begin with the return of the Coaching Clinic before the Foot Locker 3-Point Shootout begins at 1pm. The Under-19 Women's game follows at 1:30pm with the Foot Locker Dunk Contest at 3:30pm before the Under-19 Men's game rounds out the day at 4pm.
Men's game
On the men's side, Michael Belle returns to the UK to suit up for Team Black after a season in France with Basketball Champions League side SIG Strasbourg with Italy based Quinn Ellis competing for the second successive year as part of Team White.
EABL champions Charnwood have a trio of selected players with North Dakota bound Victor Ndoukou and Louie Jordan, heading to Weber State, together on Team Black as they face up against Kanu Gudza, who was named Northern Conference Defensive Player of the Year.
Two EABL MVPs will go head-to-head with Myerscough forward Bryan Akanmu adding to the firepower on Team Black as Oaklands guard Kane Daley makes a second appearance at the Classic. Myerscough duo Juelz Robinson and Pedro Ellery stay together for Team White, while sharpshooter Oliver Wright will get to go up against Oaklands teammate Daley, both of whom helped lead Oaklands to the EABL South title.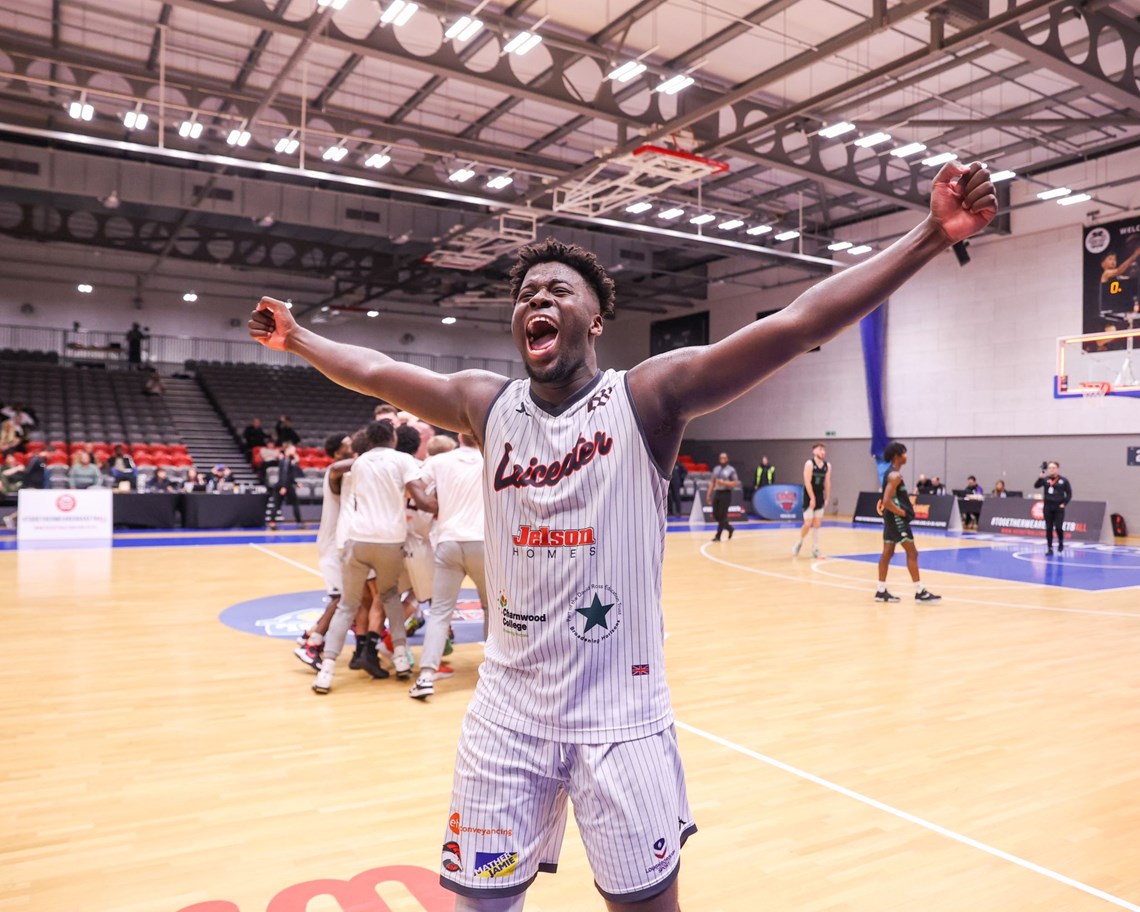 Jason Soodeen led the EABL in scoring and was second in rebounds after a dominant season with SGS College and is part of the Team Black front court that also includes Live Kivuvu after the JMA forward averaged a double-double.
Explosive guard Marcus Myen King-Danchie is back in the country after a year at Florida Coastal Prep in the US and is joined on Team Black by a pair of Barking Abbey teammates in Stephen Asante and Zamoku Weluche-Ume, who made headlines at the start of the BBL season after leading a makeshift London Lions side to a win in the BBL Cup.
NBL D1 Under-19 Player of the Year, ABL Finals MVP and Defensive Player of the Year Brandon Tchouya has also had a taste of life in the BBL with recent court time with the Lions and is joined on Team White by another BA representative in NBL D3 Player of the Year, Joe Buchanan.
Josh Ijeh was the most efficient player in the EABL this season and was part of the Southern Conference All-Second Team alongside Team White teammate and former GB U16 Simeon Perry of Derby Trailblazers with Copleston's Ben Michaels, who recently represented England U18s in Cardiff, adding to the strength.
Sheffield College duo Charles Okafor and Declan Kom will square off, the former a walking double-double after being named to the EABL North 2nd Team, and the latter having been named EABL U17 Player of the Year in the North.
Meanwhile, Haringey Hawks big man Chudi Dioramma is one of the fastest rising prospects in the country, having been named the ABL London Conference MVP and Under-17 Player of the Year.
EABL All-Conference member LA Casinillo caught attention after a standout season with Itchen College and completes the Team Black lineup.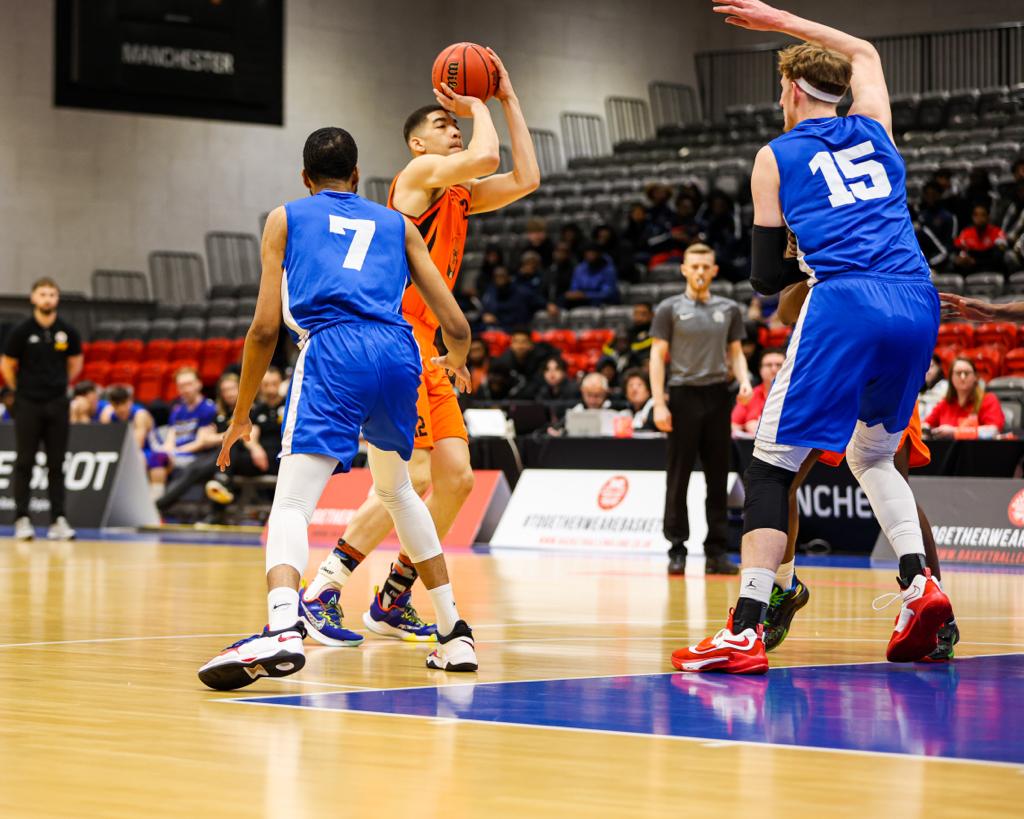 Women's game
There will be several junior internationals on display on the women's side as well 10 players involved that competed at last year's event, including MVP Cameron Taylor-Willis who suits up for Team Black on this occasion after an impressive performance in 2021.
Two-time WEABL Northern Conference MVP Abbey Whitehouse was also on the winning team with Taylor-Willis and links up with another rising guard in Manchester's Charli Wroe as one of several debutantes.
Isi Ozzy-Momodu headlines Team White as one of five players from City of London Academy's all-conquering roster featuring having recently picked up the U18 Playoffs final MVP award. Funmi Amode, who was MVP of the WNBL D1 Playoffs final – joins Ozzy-Momodu alongside U18 National Cup final MVP Emily O'Connell, while WEABL final MVP Emilie Black is together with the returning Molly Lavin on the opposing Team Black.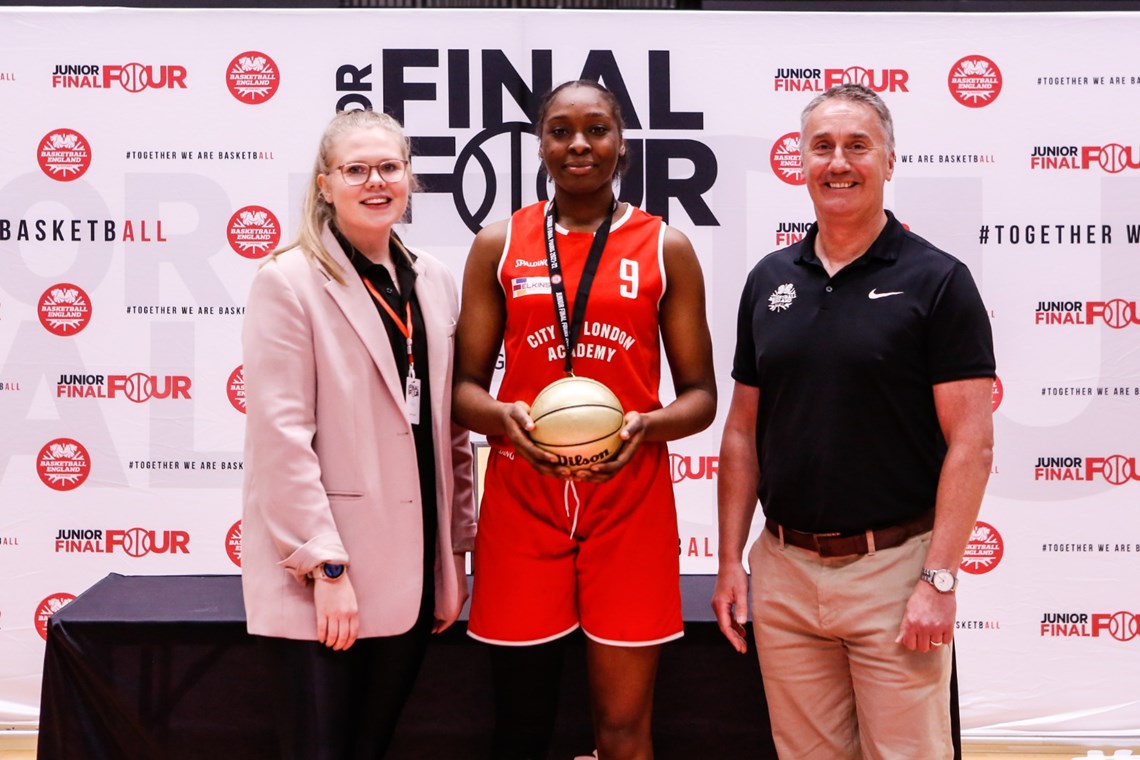 Two of the most exciting under-17 talents will go up against each other with Barking Abbey's Fatmata Janneh part of Team Black with Ipswich and Copleston starlet Olivia Forster suiting up for Team White after both enjoyed breakout seasons.
There are two Welsh representatives as Cardiff Met Archers teammates square off with Carys Roy making a debut on Team Black, while Issy Bunyan is set for a second appearance as part of Team White.
St Francis Brooklyn commit Katie Januszewska also returns for another year and is joined on Team White by Charnwood teammate Erin Powell, who was named Under-17 Player of the Year in the WEABL Northern Conference and is the youngest participant in the game.
Itchen College and Solent Kestrels duo Faye Endean and Anna Nevison play together after a matchup last year as they strengthen Team White with Nottingham Wildcats' Maisie Evison and Mariam Olawoyin also back for another year.
A third Nottingham representative in Natalie Charity will be on the other side of the court for Team Black with England U18 teammate Saruna Gudza, the WEABL leader in assists, and Oaklands' Kizzy Spence adding to the depth in the backcourt.
JMA and Reading Rockets' Jessie Ford and Derby's Megan Lovatt round out Team Black with WEABL Northern Conference Defensive Player of the Year Vanessa Obanor – also of Derby – completing Team White.
Rosters in full
Men
Team Black
#1 Michael Belle, Guard/Forward, SIG Strasbourg (France)




#5 Stephen Asante, Guard, Barking Abbey




#6 Oliver Wright, Guard, Oaklands




#8 LA Casinillo, Guard, Itchen College/Solent Kestrels




#9 Kanu Gudza, Guard, Charnwood College/Loughborough Riders




#10 Bryan Akanmu, Forward, Myerscough




#12 Chudi Dioramma, Forward, Haringey 6th Form/Haringey Hawks




#13 Zamoku Weluche-Ume, Forward, Barking Abbey




#14 Charles Okafor, Forward, Sheffield College/Sheffield Elite




#15 Live Kivuvu, Forward, JMA/Reading Rockets




#21 Marcus Myen King-Danchie, Guard, Florida Coastal Prep (US)




#36 Jason Soodeen, Forward, SGS College/Bristol Flyers
Team White
#0 Simeon Perry, Forward, Derby College/Derby Trailblazers
#1 Declan Kom, Guard, Sheffield College/Sheffield Elite
#2 Juelz Robinson, Guard, Myerscough
#4 Quinn Ellis, Guard, Orlandina (Italy)
#5 Louie Jordan, Forward, Charnwood College
#6 Joe Buchanan, Guard, Barking Abbey
#7 Brandon Tchouya, Guard/Forward, Dagenham Park/London Lions
#8 Kane Daley, Guard, Oaklands
#10 Ben Michaels, Forward, Copleston/Ipswich
#11 Josh Ijeh, Forward/Centre, BMET James Watt/Team Birmingham Elite
#25 Victor Ndoukou, Forward, Loughborough Riders/Charnwood College
#55 Pedro Ellery, Guard/Forward, Myerscough
Women
Team Black
#0 Kizzy Spence, Guard, Oaklands
#2 Megan Lovatt, Guard, Derby
#4 Fatmata Janneh, Forward, London/Barking Abbey
#5 Charli Wroe, Guard, Manchester
#7 Jessie Ford, Forward, Reading Rockets/JMA
#8 Abbey Whitehouse, Guard, Sheffield Hatters/Sheffield
#9 Saruna Gudza, Guard, Ipswich/Copleston
#11 Natalie Charity, Guard, Nottingham Wildcats/Nottingham
#13 Emilie Black, Guard, City of London Academy
#15 Cameron Taylor-Willis, Forward, Ipswich/Copleston
#16 Carys Roy, Centre, Cardiff Met Archers
#55 Molly Lavin, Forward, City of London Academy
Team White
#1 Funmi Amode, Forward, City of London Academy
#3 Katie Januszewska, Guard, Leicester Riders/Loughborough/Charnwood
#5 Maisie Evison, Guard, Nottingham Wildcats/Nottingham
#6 Olivia Forster, Guard, Ipswich/Copleston
#7 Vanessa Obanor, Centre, Derby
#8 Erin Powell, Forward, Loughborough/Charnwood
#9 Mariam Olawoyin, Guard, Nottingham Wildcats/Nottingham
#10 Faye Endean, Guard, Solent Kestrels/Itchen
#11 Emily O'Connell, Guard, City of London Academy
#12 Isi Ozzy-Momodu, Forward, City of London Academy
#13 Anna Nevison, Guard, Solent Kestrels/Itchen
#15 Issy Bunyan, Forward, Cardiff Met Archers