Chantelle Handy knows a thing or two about operating on basketball's big stages.
Which is why she is in the mix to be part of the Team England 3x3 squad for the 2022 Commonwealth Games in Birmingham this summer – despite her initial reservations about the half-court form of the game. 
Handy is an Olympian thanks to her participation with the Great Britain 5v5 squad in the home Games of 2012. And just this month she has completed the second part of an impressive domestic double with her club TTT Riga, adding the Latvian championship to a recent Baltic League title. 
In between those two high points she has plied her trade at clubs across Europe as an in-demand import and been a stalwart of the GB team in EuroBasket action. 
She shone for GB in 3x3 last year, helping the national team to the finals of the FIBA 3x3 Europe Cup competition in Paris as part of a dual mission to prepare England players for the Commonwealths and boost GB's ranking. At the same time, she dispelled her initial suspicions that she might not be cut out for the breathless, rapid-fire style of the short-sided format. 
Handy's experience, intelligence, size and shooting prowess played a big part in the team's progress to Paris, although club commitments meant she wasn't able to join Temi Fagbenle, Shanice Beckford-Norton, Shequila Joseph and Cheridene Green in France. 
She has, however, staked a claim – like her GB 3x3 teammates of last year – to be part of former national team colleague Stef Collins' Team England squad for the Commonwealths when player selections are made in the coming months.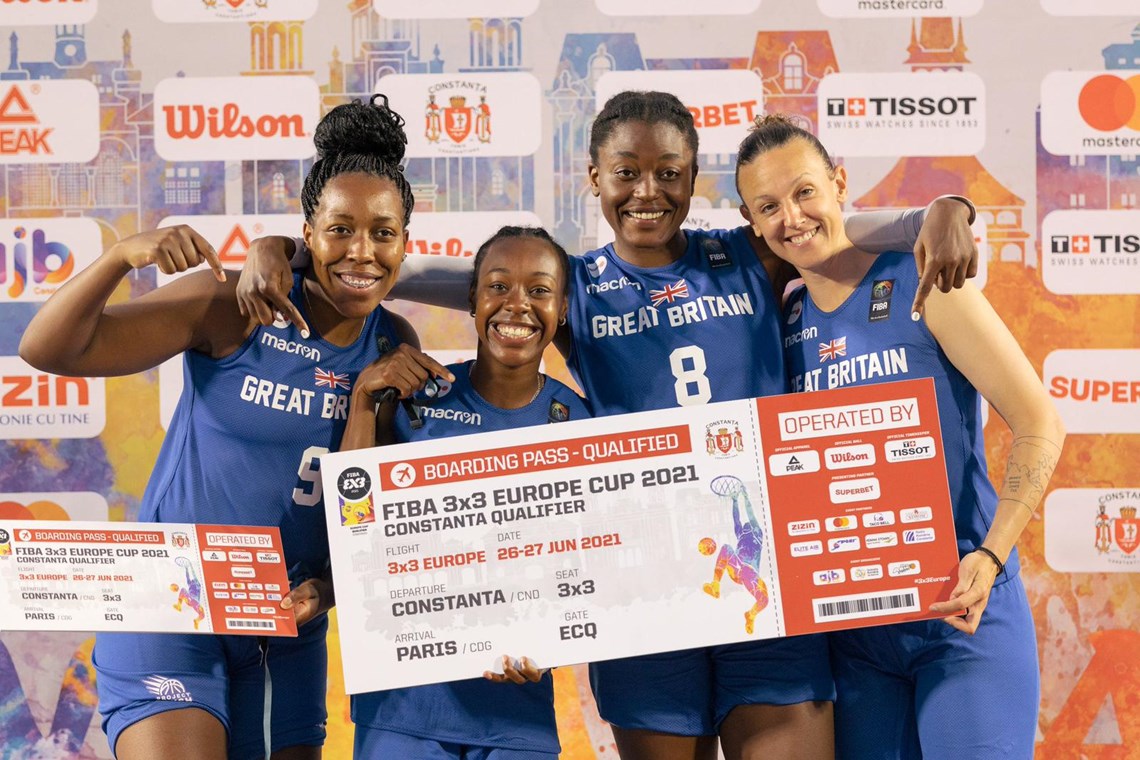 "I remember when the prospect of playing 3×3 for GB started to come to the fore and I was adamant I'd never play it because I thought it wasn't my thing and it was the wrong time for me, but then Stef called and asked me to come to camp," she said.
"I was reluctant because I wasn't sure I could keep up with the pace of it, to be honest." 
Handy was wrong about that, adding: "I actually really enjoyed it because it is very tactical too and you have to be very smart to play it at a high level, so I enjoyed it much more than expected and ended up being selected for the Europe Cup Qualifiers. 
"We did really well, we were undefeated, we qualified to go to Paris for the Finals, and our chemistry was amazing." 
Collins will be taking a GB squad back to the Europe Cup this summer, before swapping hats to coach Team England at 3x3 at Birmingham 2022. 
"It is very different to five-on-five," added Handy. "But I am definitely looking forward to the summer, attending the camps coming up and seeing what happens."
Read more from Chantelle on GB Basketball and the success of her female teammates HERE
Team England x GB 
GB teams were entered into the FIBA 3x3 Europe Cup and U23 Nations League as part of a collaboration between Great Britain Basketball and Basketball England to help prepare Team England players for this summer's Commonwealth Games and set about improving the GB national teams' FIBA 3x3 rankings with an eye on the 2024 Olympics. 
Men's and Women's GB teams will enter the Europe Cup again under the guidance of coaches Collins and Julius Joseph, before the pair lead the England teams at Birmingham 2022. 
2022: The year of 3x3 
With the return of the Ball Out UK tour and the relaunch of #ProjectSwish for 2022, both key strands of Basketball England's #GameTime campaign alongside Team England, it promises to be an exciting year for 3x3 across the nation. 

Basketball has the power to change lives. The #GameTime campaign will aim to raise awareness of the positive impact that our sport can have on people no matter who they are or where they are from.
Basketball England aims to engage one million people in basketball via the Commonwealth Games 2022, 3x3 and more. 
Whether you want to:
Support Team England

#GetInvolved as a player, coach, official, volunteer or fan

Or improve your local court with #ProjectSwish
...regardless of age, gender or background, across every part of the basketball family, it's #GameTime!