England finished finals day at the Alaior City Tournament in Menorca with two titles to their name.
England's U14 and U15 Boys won their respective sections, while the U14 Girls finished runners-up and the U15s came fifth after three days of intense competition on the Balearic island.
Recaps of the four finals here:
FINAL: U14 Girls 38-66 Osona LIVE STREAM
Coach Steven Lindsey's team made it all the way to the final but couldn't grab victory against a strong Osona team.
Tiarna Chambers-Desmond led the England effort with 12 points with Athena Thompson also bagging 10 to help claim runners-up spot.
Lindsey said: "The kids have been amazing throughout this tournament, performing very well against some tough teams. Becoming runners-up in this tough competition is a credit to their effort and determination and an achievement I am very proud of.
"They players have learnt a lot about themselves both on and off the court. But the biggest lesson they have learnt is how to do adapt to a constant changing environment, different styles of play and preserve through intense moments. This experience has been one of a kind and all the girls have come out better players and a close net team."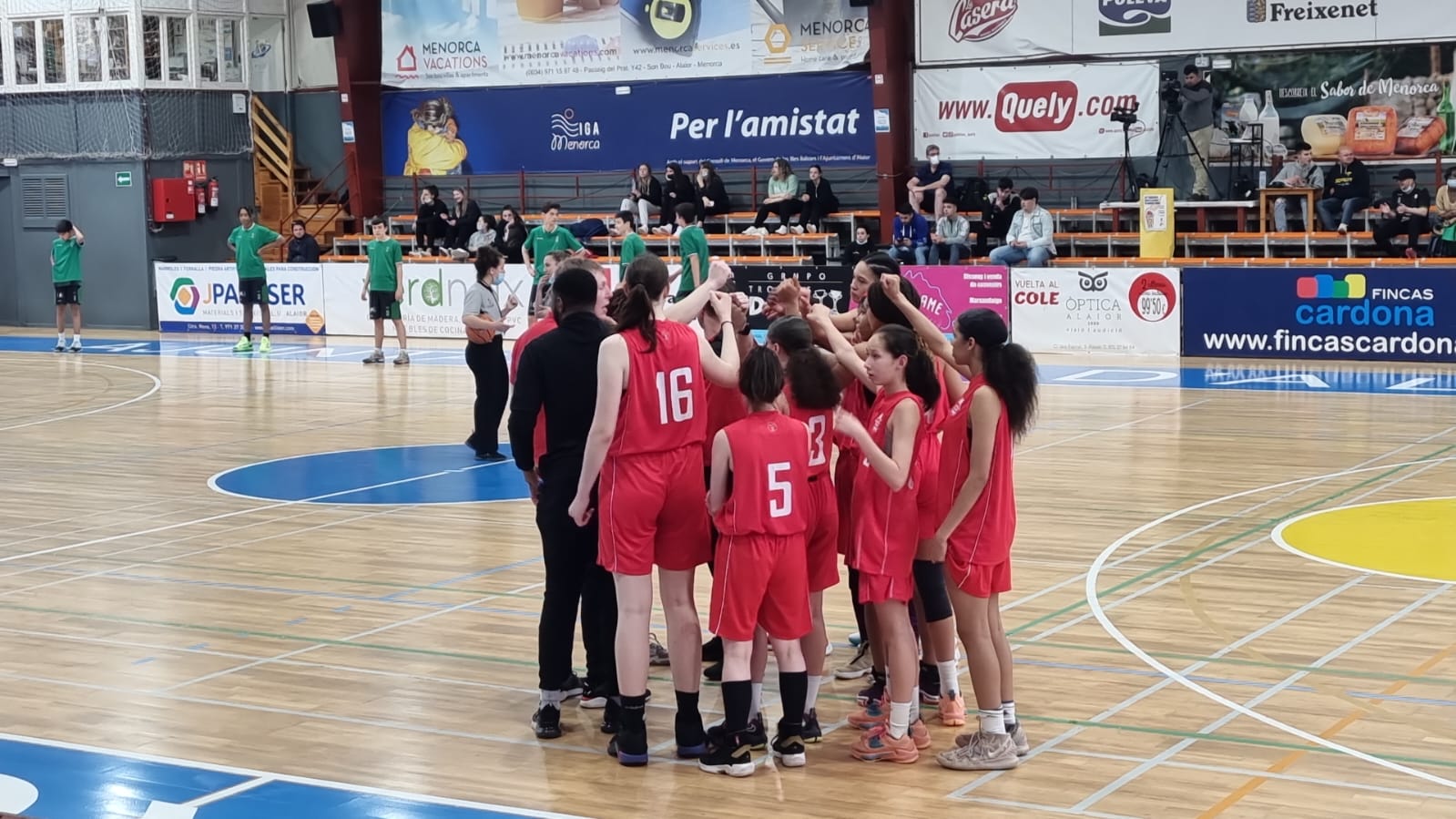 FINAL: England U14 Boys 66-50 Joventut de Badalona LIVE STREAM
The U14 boys went one step further and won their competition with a strong performance in the final.
Fulvio Dos Santos rose to the occasion with 15 points and he was well supported by Jeremi Dutka and Kelvin Aigbogun who grabbed 10 each.
Head coach Sterling Muschett said: "This tournament was a great opportunity for the players and coaches to get the full understanding and feeling of what not only preparing for a tournament is like but what's necessary over a short duration together to buy into principles and philosophies very quickly.
"The U14s boys displayed these requirements during the first game playing an excellent Badalona team. The chemistry the boys showed throughout the week was on full display on and off the court. An amazing experience all round and has given us great continuity going into the Tri-Nations in May. What an honour it is to represent the country."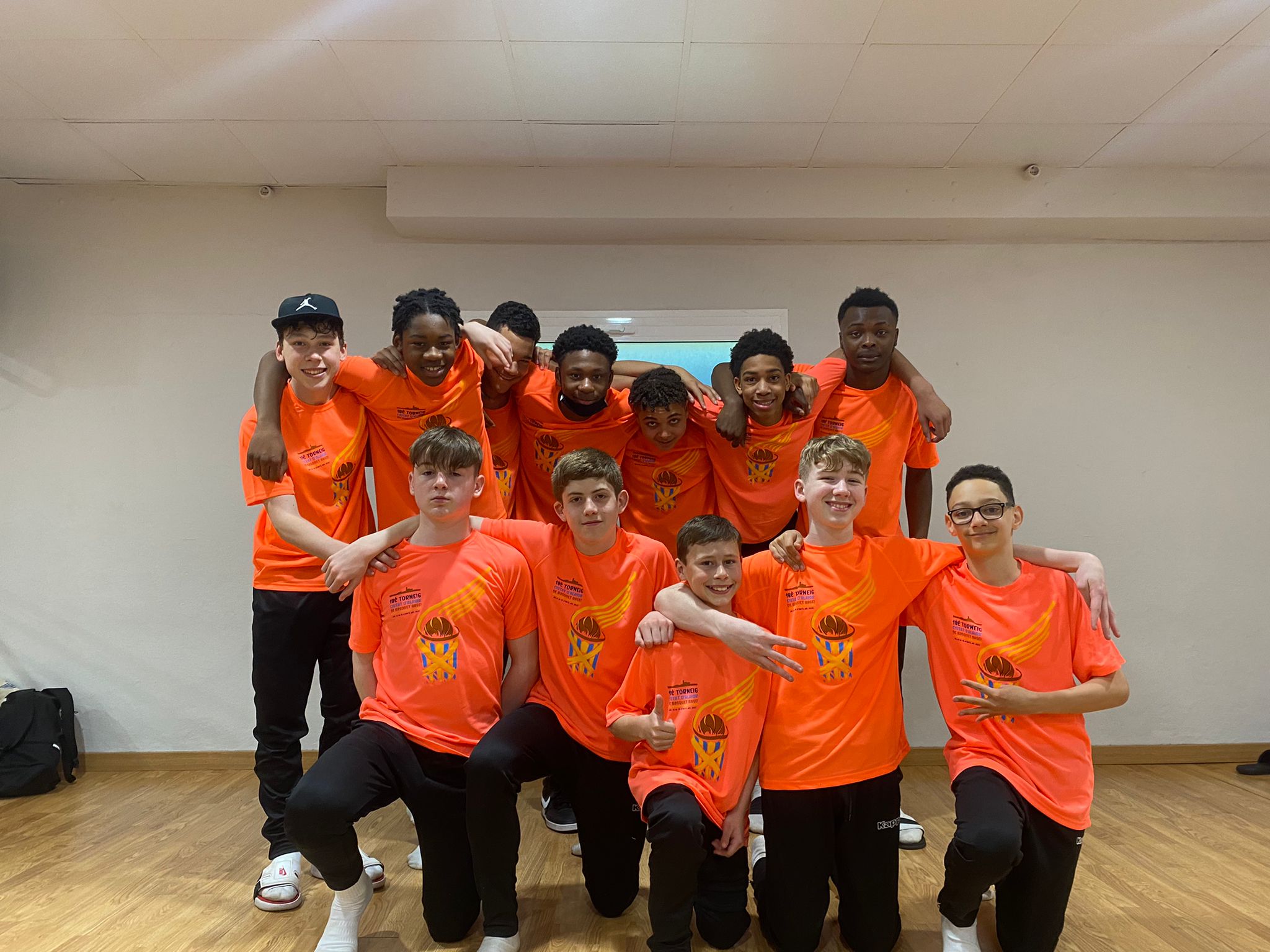 5th PLACE GAME: England U15 Girls 46-35 Cornella
Ipswich's Deanna Carrington led the England scoring as they confirmed fifth place with a win over Cornella.
Adaora Dioramma backed her up with nine points as the team finished on a high.
Head coach Maialen Zilbeti said: "Menorca has been a wonderful experience for all involved, including coaches and players.
"This tournament has been important for us to bond together, learn from one another, and set in the key values and philosophies that comes with representing your country.
"The U15 girls have been wonderful for the duration of the tournament and it's been brilliant to see how they have matured as a group on and off the court. We as coaches are already very excited for what's to come in Serbia."
2:00: FINAL: England U15 Boys 52-51 Sese LIVE STREAM
England landed a second final win as the U15s held off a brace fight from Sese to win in Alaior.
Jack O'Keeffe's boys were 32-28 down at the half but a bug third quarter, 18-9 in the favour put them in a commanding position going into the fourth when they held their nerve to take the victory.
Khyle Capanzana led the England scoring with 14 with Elijah Omar (8) and Philip Basioudis (7) chipped in too.
O'Keeffe said: "This has been an invaluable experience for the boys to be away in Menorca and represent the national team. It is their first chance to be in a competitive environment against high level European teams and get to grips with the demands of tournament style basketball.
"The boys have risen to the challenge, lived to a professional standard through out and most importantly developed as a group. I am so pleased they were able to cap our time off with a victory in the final, which showed how much we have grown across the week."
A results and recaps from the previous days' action can be found below. There is a gallery of images at the foot of this article.
Day 1
England U15 Boys 51-53 VS Sese
England's U15 Boys lost out narrowly in their opening game to VS Sese after a strong start.
They took the first quarter 22-3 but their opponents grew through the game and eventually pipped them by two points.
Corey Hill led the England scoring with 16 points while, Milo Murray and Khyle Capanzana hit 11 apiece.
England U15 girls 65-20 CB Montuiri
The U15 girls gave a dominant performance against Montuiri, holding their rivals to single figures in each quarter.
Irene Oboavwodou lead the scoring with 20 points, while Maisie Keyes had 15 and Ayla Habbal hit 12 as England raced out to a 16-2 first-quarter advantage and never looked back.
England U14 Girls 65-33 CB Jovent D'Alaior
England picked up another win with the first outing of the U14 Girls. They beat CB Jovent D'Alaior 65-33 with Tiarna Chambers-Desmond of Derby Trailblazers leading the scoring with 16 points.  She was backed up by Athena Thompson (11) as eleven out of coach Steven Lindsey's players scored.
U14 Boys 44-40 Joventut Badalona
Nine England players got on the scoresheet as a team effort saw the U14 Boys come from behind to secure a third win on the opening day in Menorca.
Trailing after each of the first three quarters they rallied to claim the win and spark celebrations at the end of a hard-fought game. Manchester Giants' Kelvin Aigbogun led the scoring with nine points.
U15 Girls 48-62 CB Cornella B
The U15 girls slipped to defeat in their second game of the day, going down to Cornella.
A 13-3 second quarter was their undoing as they rallied in the second half. Maisie Keyes led the scoring with 14 with Irene Oboavwodou adding 13.
U15 Boys 39-47 Basquet Girona
England recorded a third loss of the day when the U15s fell to Girona.
Corey Hill (11 points), and Milo Murray (10) led the way but a difficult third quarter that yielded only a point for England made life difficult for Jack O'Keeffe's lads as, despite a strong fourth quarter, they fell short.
Day 2
U14 Boys 85-49 Basquet Manacor A
There was a big win to start the start the day as England U14 Boys saw off Basquet Manacor 85-49.
Kelvin Aigbogun led the scoring with 14 points with Fulvio Dos Santos (11) and Jeremi Dutka and Dominic Goodwin (10 each) also contributing well.
U14 Girls 61-42 Basquet Manacor A
Coach Lindsey's team used a dominant second quarter to set up another big England win.
They took the second stanza 23-10 to lead 38-21 at the half and didn't look back. Anna Idiata lead the scoring with 14 points, while Tia May had 11 and Athena Thompson 9.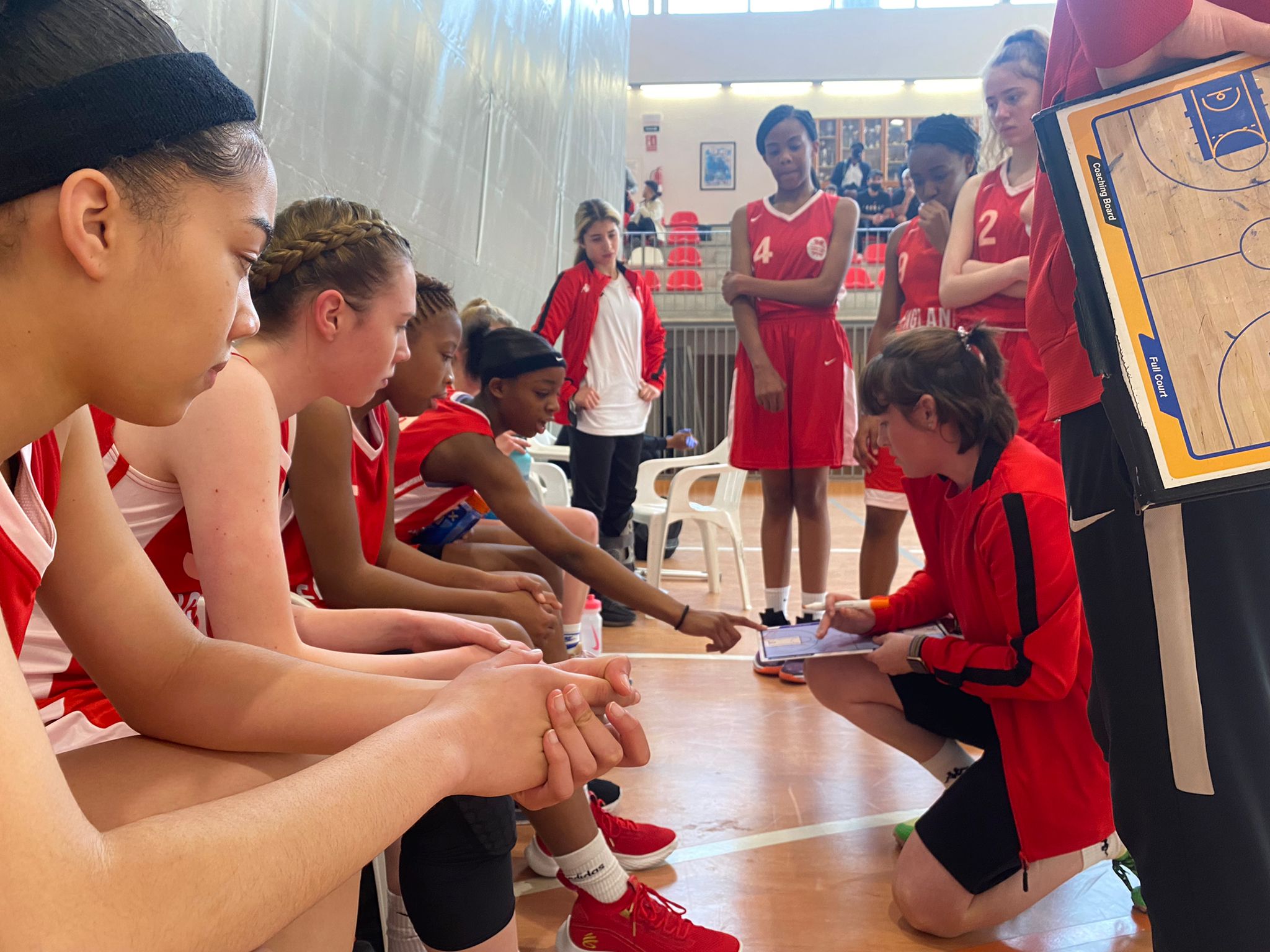 U15 Girls 57-33 AE Minguella
The U15s also started strongly, taking 42-20 lead into half-time to build a lead their rivals could not overhaul.
Sussex Storm's Megan Verbeeten caught fire for 21 points with Irene Oboavwoduo (Manchester Mystics) also in double figures with 11.
U15 Boys 54-30 AE MinguelLA
The U15 boys bagged their first win after coming close yesterday, beating Minguella by a convincing margin.
They held their opponents to single figures in the opening quarter and opened up a 31-13 lead by half-time remained in control to the close.
U14 Boys 85-28 CB Jovent D'Alaior A
The U14 Boys proved far too strong for their local rivals holding them to 10 or fewer in each quarter.
Five England players scored in double figures with Andrew Nwokolo and Fulvio Dos Santos hitting 14 apiece, Kelvin Aigbogun (13) and Ziah Francis and Dominic Goodwin grabbed 10 each. Ten England players got on the scoresheet.
U14 Girls 40-50 Femeni Osona
The U14 Girls slipped to a 10-point loss to Osona despite a solid effort from to take their record to 2-1 at the tournament.
Athena Thompson led the scoring with nine points and Kamilah Yakubu had eight.
U15 Boys 85-34 CB Jovent D'Alaior
The U15 Boys exerted their dominance over the local club side.
Milo Murray (17 points) and Kervy Mubaya-Muteba (16) led the scoring as England ran away with it in theior final group game.
U15 Girls 42-48 Osona Femeni A
England's U15 girls slipped to a loss in the final game of the day in Menorca.
Manchester Mystics' Irene Oboavwoduo led the England scoring with 14 points but Osona held a 35-26 half-time lead and held their advantage in a lower-scoring second half.
Day 3 - Quarter-finals and semi-finals
QF: U14 Girls 68-47 Ciutadella
The U14 Girls picked up another win in the quarter-finals of the tournament after finishing second in their group.
Outscoring their opponents in each quarter, Kingston Lions' Holly Ensoll led the scoring with 13 points while Athena Thompson (Daventry Swifts) hit 10 in support of her.
QF: U14 Boys 124-14 CB Ciutadella
England U14 Boys secured a place in the semi-finals after a mismatched quarter final win over CB Ciutadella.
All of England's players scored, led by Kelvin Aigbogun's 24 points in 16 minutes. 
QF: U15 Boys 62-59 CB Vic 1
England's U15 Boys edged a competitive quarter-final to claim and semi spot with a three-point win.
England held a 34-31 half-time advantage before their rivals edged a point ahead going into the fourth quarter. But a strong finish saw England home.
Milo Murray led the scoring with 13 with Khyle Capanzana and Elijah Omar hit nine apiece as 11 England players got on the scoresheet.
SF: U14 Girls 45-40 Jet Terrassa
Holly Ensoll top-scored with 11 points and Athena Thompson hit nine as England sealed a place in the final.
A strong 20-8 first quarter laid the foundations as England held off a third-quarter resurgence from their rivals to make the showpiece game.
U15 Girls 66-47 CB Jovent D'Alaior
The U15 Girls grabbed a win in their final group game and will contest fifth spot on Saturday.
SF: U14 Boys 77-44 Valencia Basquet
Seventeen points from Andrew Nwokolo and 16 from Ziah Francis helped guide England to victory over Valencia and to another final.
A strong start - they were 42-17 up at the half - set them on course to victory and, with scoring contributions from 11 players, England were in command through out.
SF: U15 Boys 59-58 Basquet Girona
England came from behind to claim another final place.
England had four players in double figures - Milo Murray (12), Philip Basioudis (11), David Hewitt (10) and Elijah Omar (10) and scoring contributions from 11 players as they came back from 35-31 down at half-time to claim the win by a point and a place in the showpiece game.
Group stage scores and schedule
April 13
9:30 - U15 Boys 51-53 VS Sese
11:00 - U15 Girls 65-20 CB Montuiri
15:30 - U14 Girls 65-33 CB Jovent D'Alaior
17:00 - U14 Boys 44-40 Joventut Badalona
17:00 - U15 Girls 48-62 CB Cornella B
18:30 - U15 Boys 39-47 Basquet Girona
April 14
8:00 - U14 Boys 85-49 Basquet Manacor A
11:00 - U14 Girls 61-42 Basquet Manacor A
11:00 - U15 Girls 57-33 AE Minguella
12:30 - U15 Boys 54-30 AE Minguella
15:30 - U14 Boys 85-28 CB Jovent D'Alaior A
18:30 - U14 Girls 40-50 Femeni Osona
20:00 - U15 Girls 42-48 Osona Femeni A
20:00 - U15 Boys 85-34 CB Jovent D'Alaior
April 15
8:00 - QF: U14 Girls 68-47 CB Ciutadella
9:30 - QF: U14 Boys 124-14 CB Ciutadella
11:00 - QF: U15 Boys 62-59 CB Vic 1
12:30 - U15 Girls 66-47 CB Jovent D'Alaior
3:30 - SF: U14 Girls 45-40 Jet Terrassa
3.30 - SF: U14 Boys 77-44 Valencia Basquet
17:00 - SF: U15 Boys 59-58 Basquet Girona
Squads