After a season-long hiatus due to COVID-19, Division Three was back for 2021/22 and didn't disappoint.
We kick off this season's awards week with Player and Coach of the Year from each of D3's seven conferences, highlighting 14 worthy winners after a season of standout performances.
All week long we'll recognise the best and brightest from this season's NBL and WNBL competitions, with D2W awards being announced tomorrow, D2M on Wednesday, D1W on Thursday before closing the week with D1M. All awards will be announced from 2pm onwards.
East Conference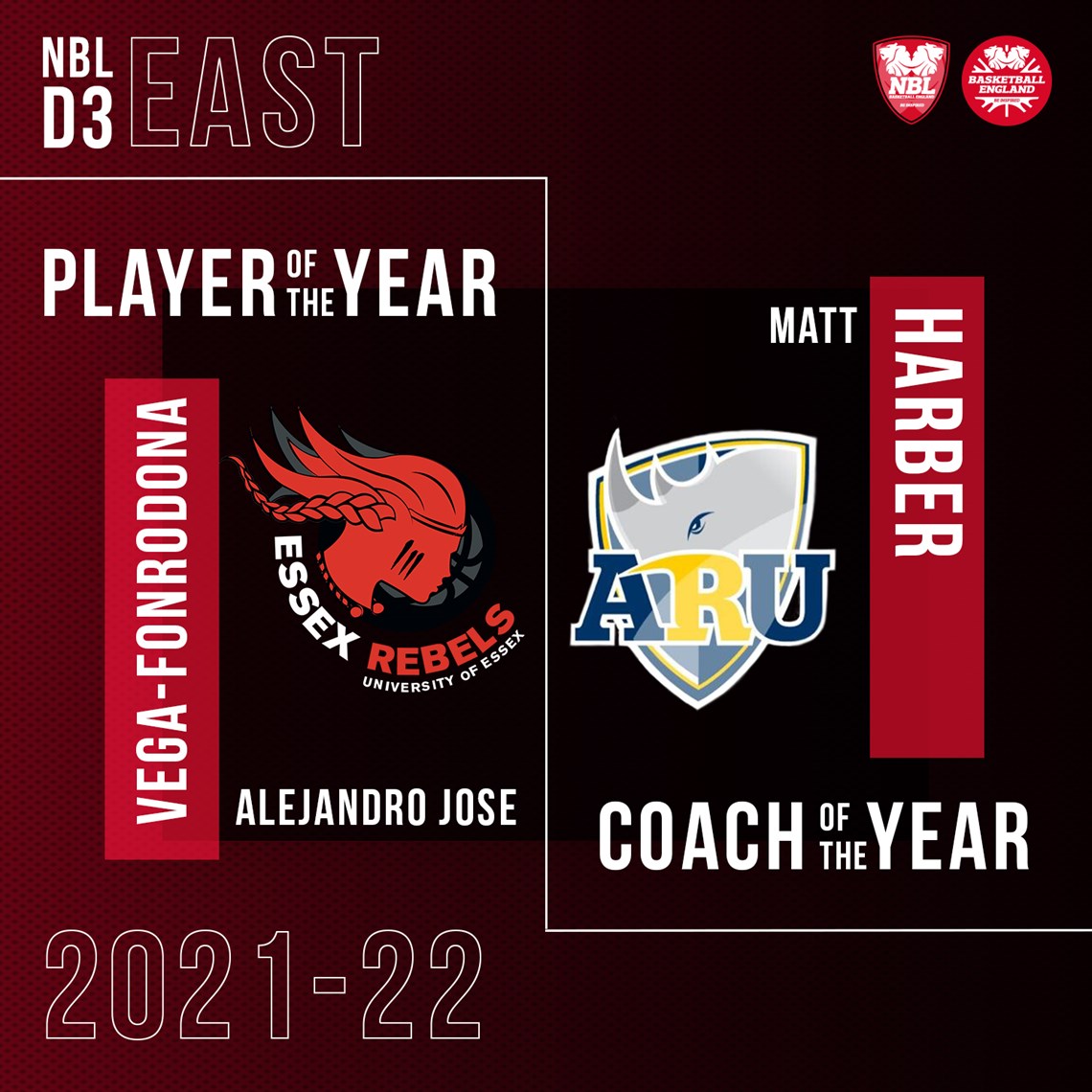 As the top two teams in the East during the regular season, it's only fitting for Anglia Ruskin and Essex to provide a winner each.
Player of the Year honours went to Rebels II's Alejandro Jose Vega-Fonrodona for his part in the 12-2 campaign.
Listed as a top three scorer in eight of Essex's 14 games, he enjoyed a season-high with 33 points and an average of 22.4PPG when named.
After overseeing the rise of players like Tyrel Capleton and Sam Horvath, ARU's Matt Harber has been named as the East's Coach of the Year.
Also guiding his team to a 12-2 record and top spot in the conference using the head-to-head tiebreaker, Harber makes it back-to-back wins after taking this award in 2019/20.
London Conference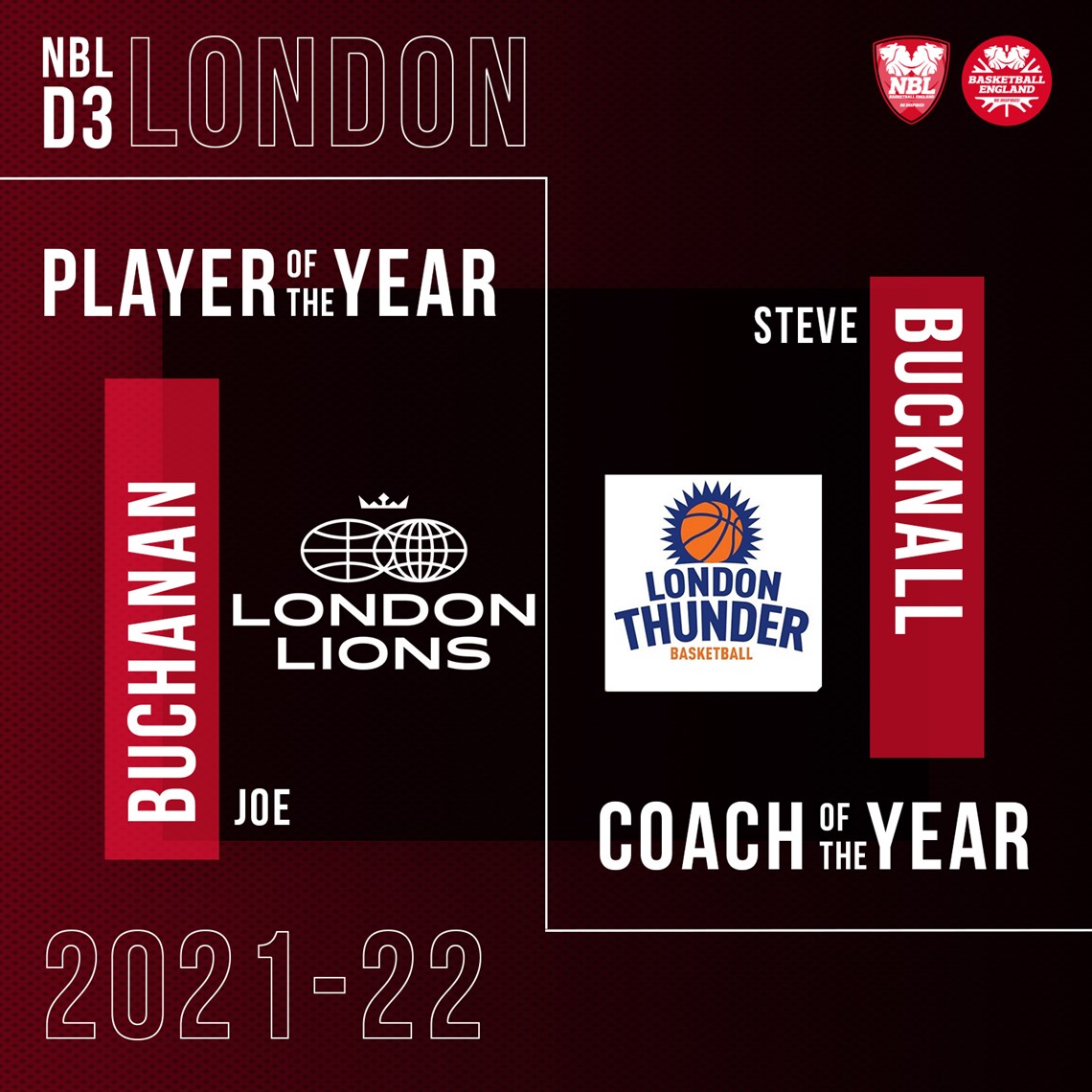 It was a close-run affair in the London conference, with plenty of players and coaches alike receiving votes.
There could only be one set of winner though, and Player of the Year went to London Lions III's wing Joe Buchanan.
The 2004 born prospect put together a great season, helping the Lions to a 7-4 campaign behind 22.6PPG in the seven ties in which he was a top three scorer.
London Thunder's Steve Bucknall gets the nod as Coach of the Year, earning the accolade for guiding his side to a 9-3 season and top spot in the conference.
Midlands Conference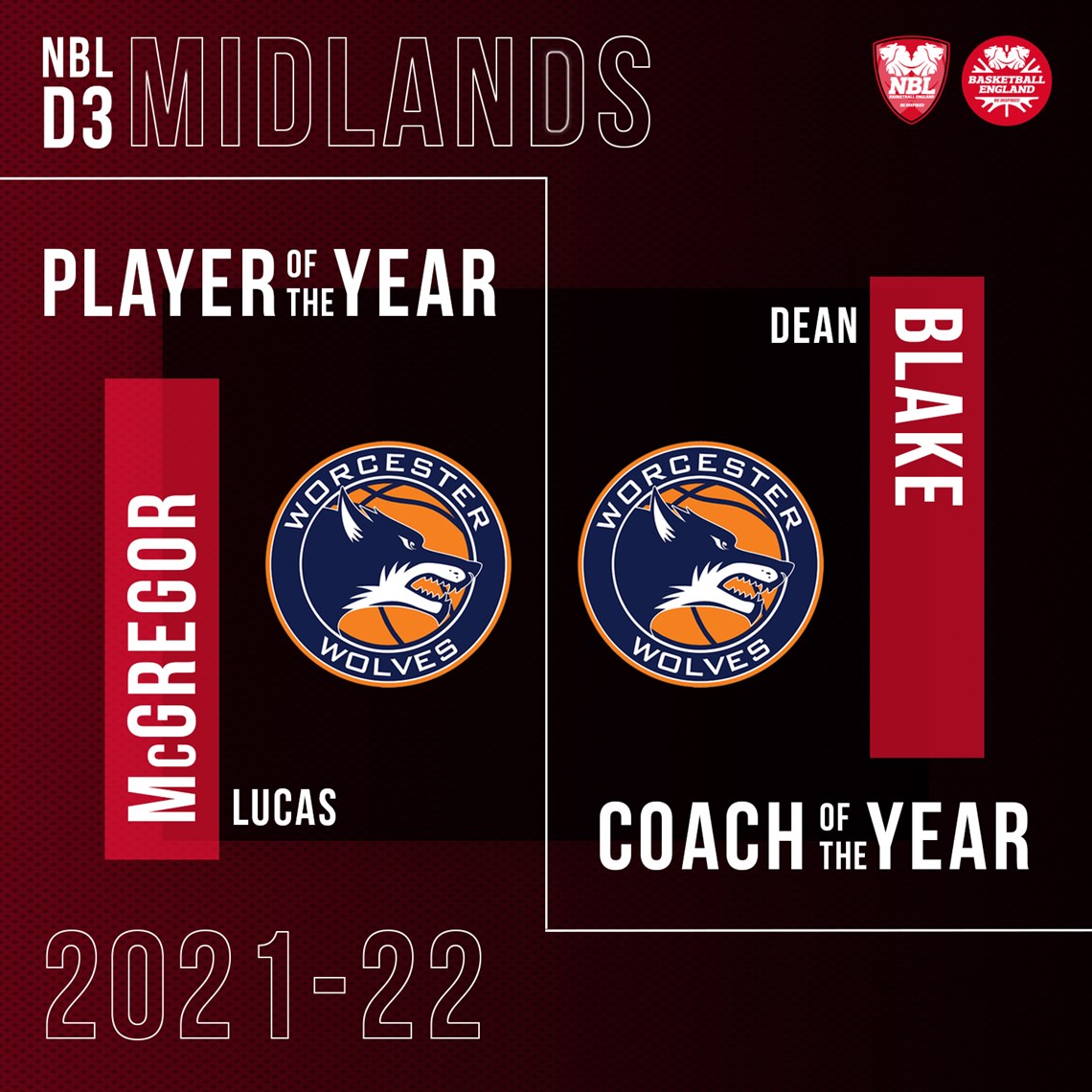 There was plenty of competition for recognition in the Midlands conference, but ultimately Worcester's Lucas McGregor did just enough to seal the Player of the Year award.
McGregor narrowly edged out Stoke's Shaun Jamison Jr, earning the favour of opposition coaches for a number of eye-catching performances that produced an average of 19.5PPG across the eight outings where he was recorded as a top scorer.
The Wolves made it a 1-2 in the Midlands as well, with McGregor's coach Dean Blake also being recognised as the conference's top play caller.
Blake oversaw a 15-1 season that resulted in his side enter the post season as D3's third seeds.
North Conference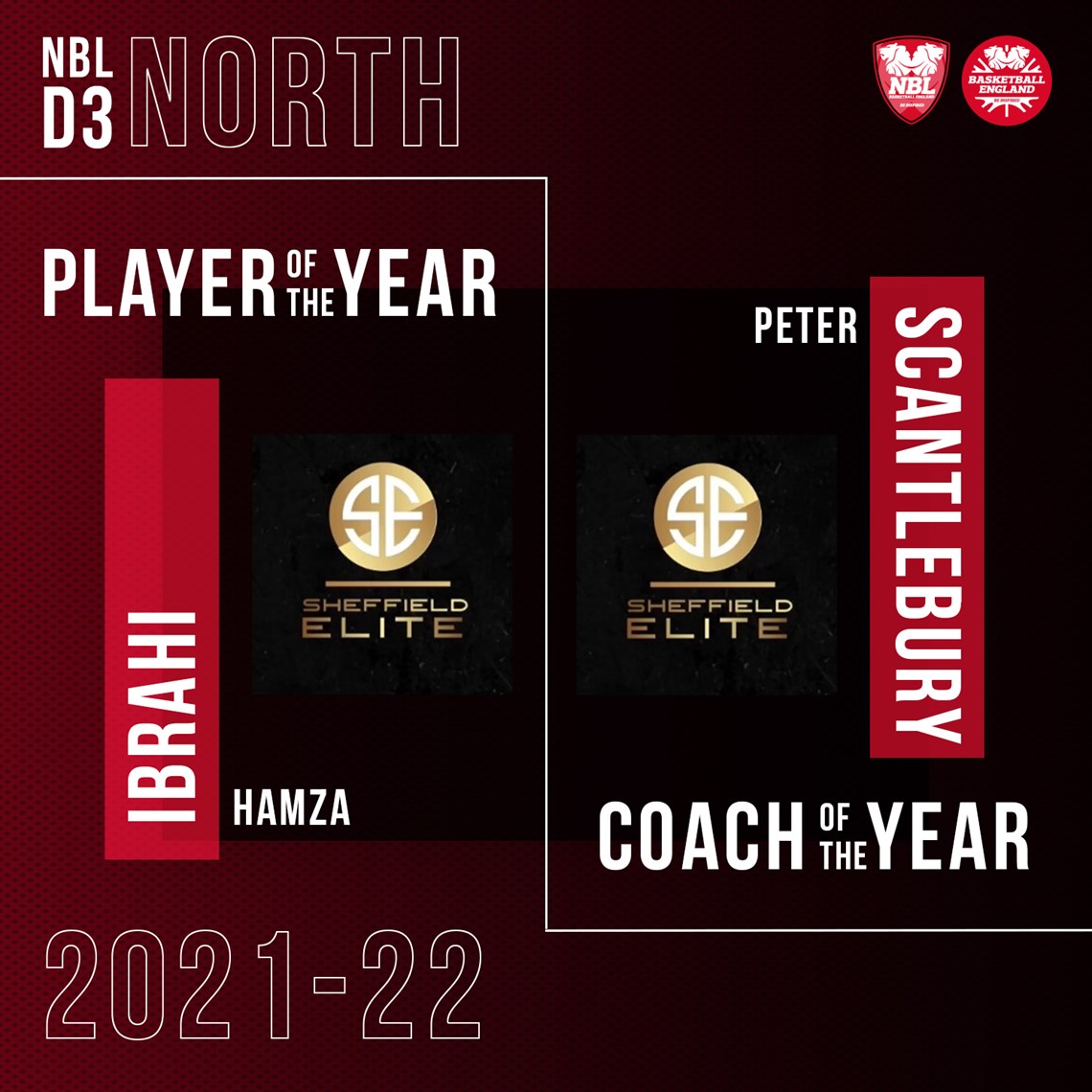 Likewise, there was double delight for Sheffield in the North conference after they secured a pair of wins.
Commonwealth Games bronze medallist and British basketball great Pete Scantlebury was tabbed as the Coach of the Year, with 'Scants' overseeing a young Sheffield Elite Basketball Academy and aiding their collective development on the way to an 8-6 record.
One of Scantlebury's players was also recognised, with Hamza Ibrahim being amongst the top three scorers of all but one of Sheffield's regular season games. Dropping an average of 22.2PPG, he also enjoyed a top score of 39 points this season.
It also keeps the good times going for the Sheffield man, who was named in the Midlands conference Team of the Year in 2019/20 when he was part of Sheffield Sabres.
North West Conference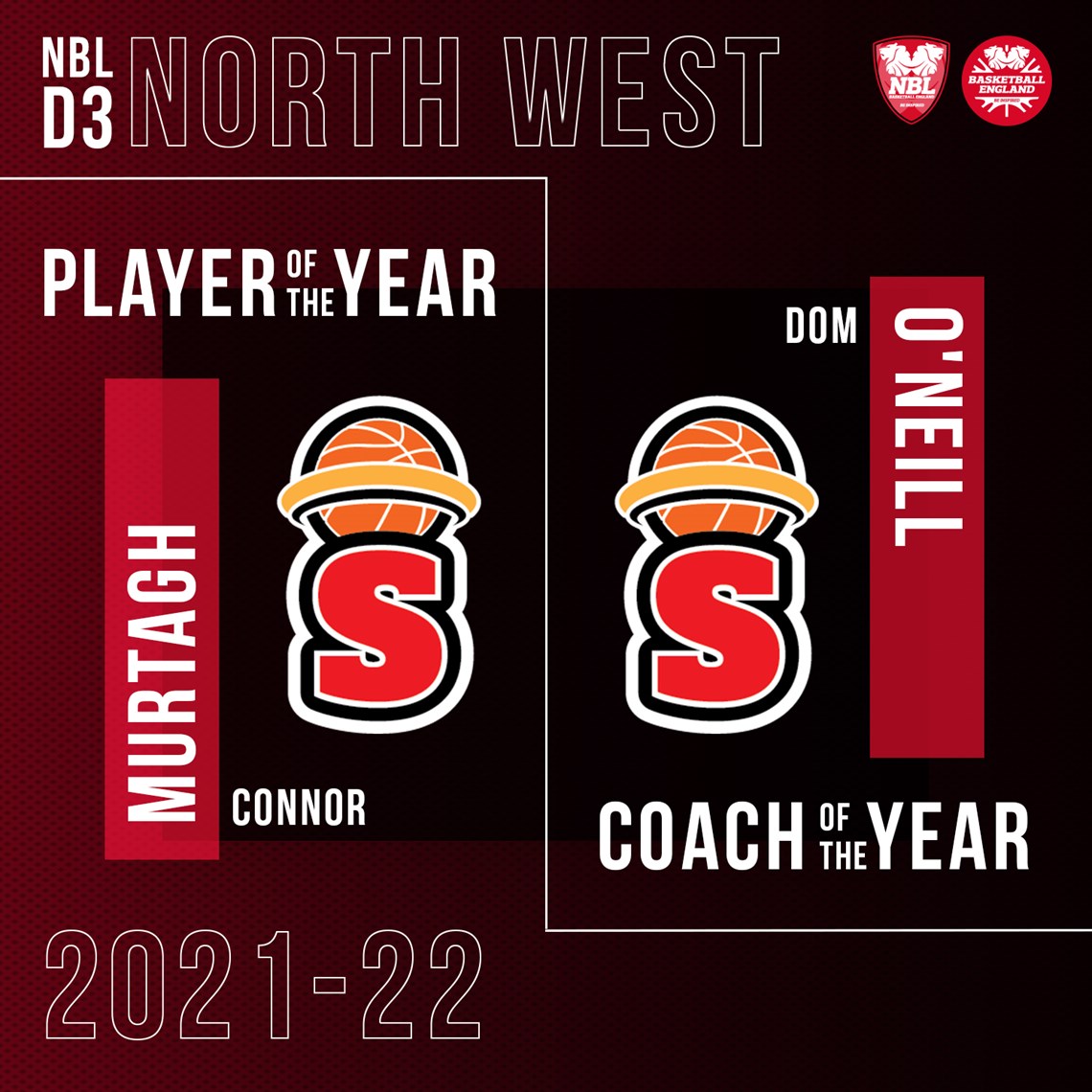 After going 20-0 as one of only two unbeaten teams in the league this season, it's no surprise to see St Helens Saints contribute both award winners in the North West conference.
Head coach Dom O'Neill joins former BBL man Connor Murtagh to seal the clean sweep, with the talented wing's highlight coming during a 47-point outburst earlier this season.
It's been a great season for O'Neill, who also oversees Carmel College in the ABL, as they also made the playoffs this year.
South Conference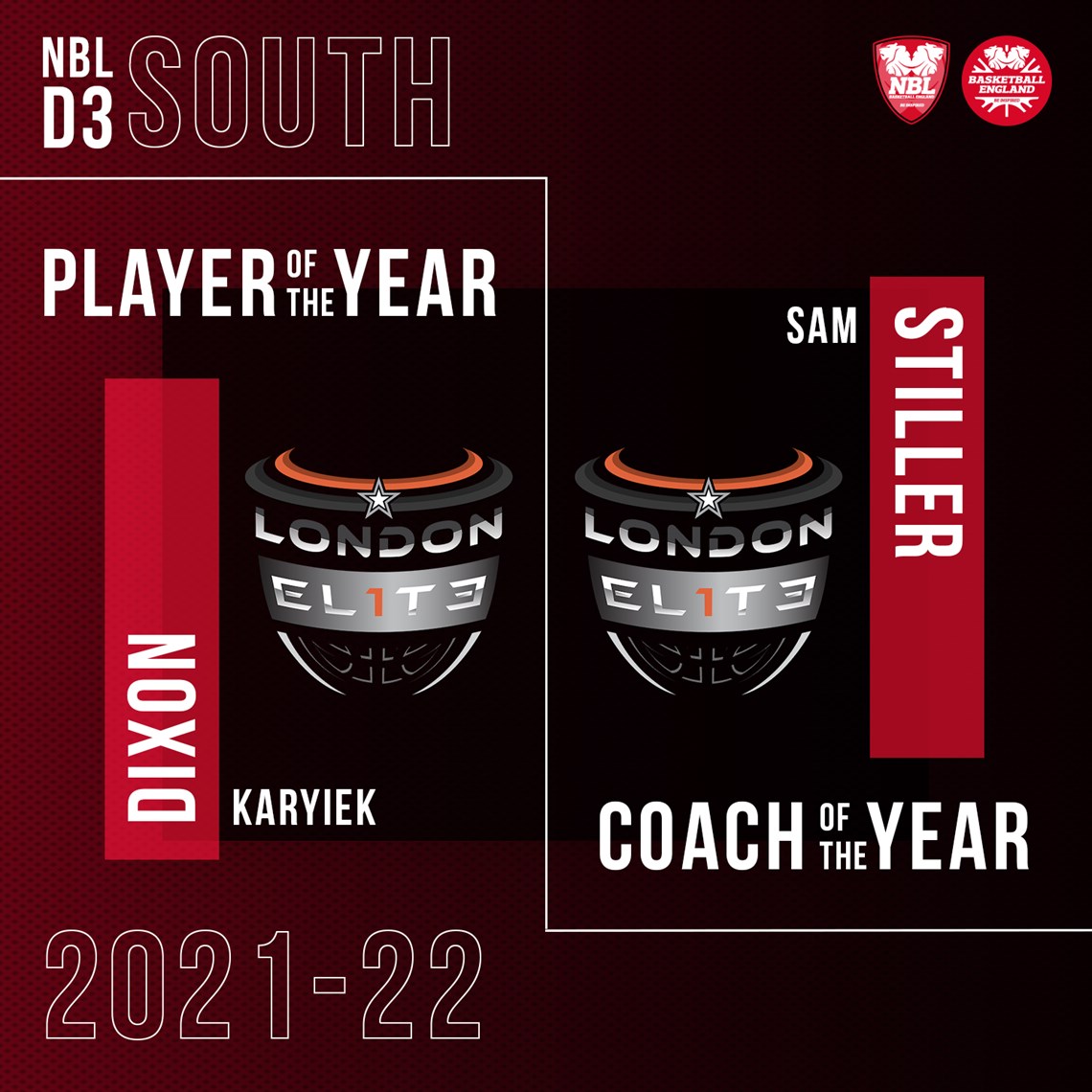 The South Conference marks the fourth and final lockout of today's awards, with London Elite this time taking both honours.
Finish the season 9-0 and earning the second seed for the playoffs, Elite's Sam Stiller has won the Coach of the Year award.
Working alongside Daniel Szatowski, the duo helped the team take on all comers as they avoided an L across the regular season.
Karyiek Dixon was a consistent force for the league winners, appearing as a top scorer in five of their games for an average of 18.6PPG.
The 20-year-old 6'5" forward showed poise beyond his years to step up from the ABL with Oasis Academy and make a real mark in the NBL.
South West Conference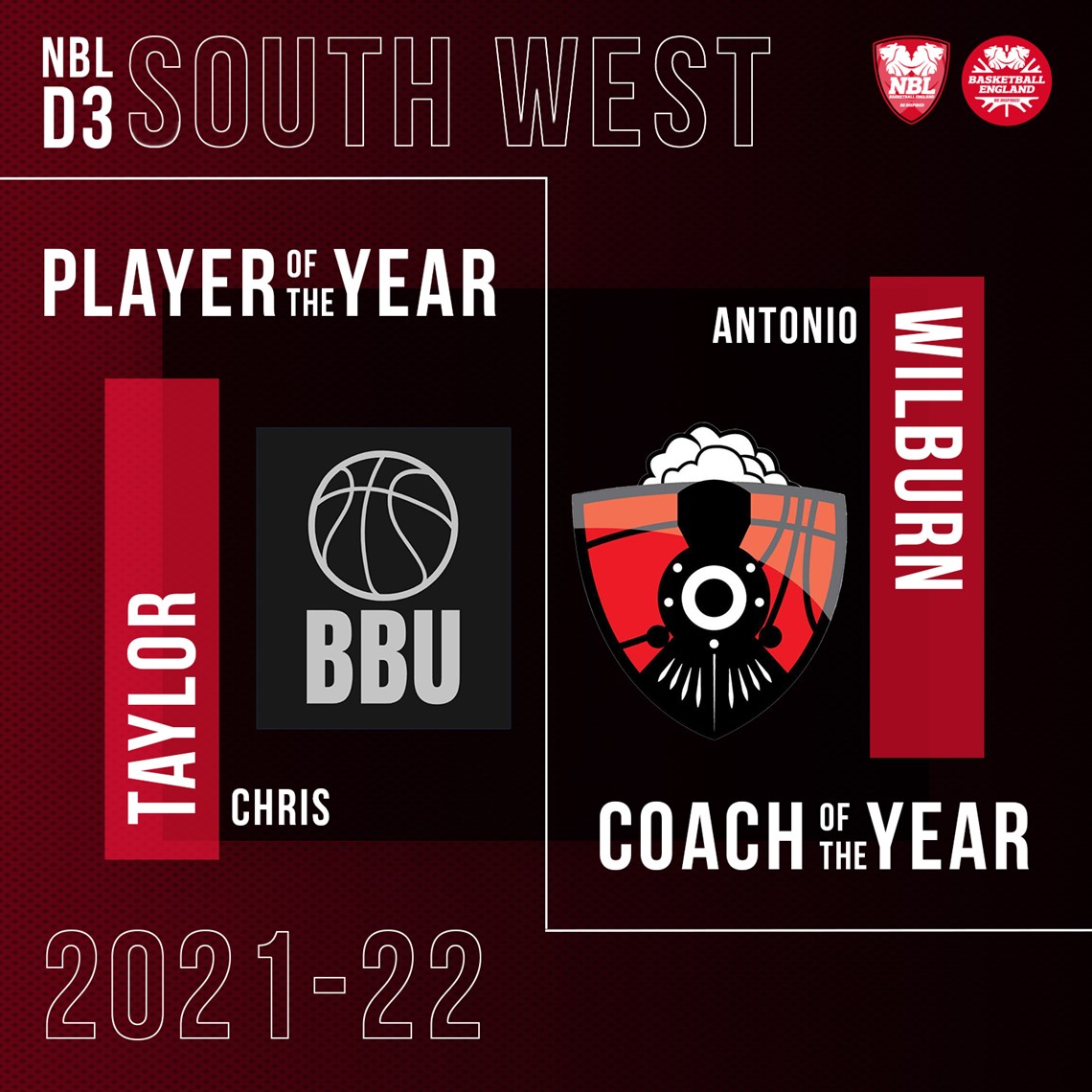 Bristol Basketball United's Chris Taylor and Team Swindon's Antonio Wilburn round out today's award, with both men getting the nod in the South West.
Taylor receives the Player of the Year award after helping Bristol to a standout 11-1 record, topping the conference by six points from second place Bognor GSD.
Appearing as a top three scorer in five of his team's games, he averaged 25.8PPG with a season-high of 43 points.
Wilburn also received the plaudits from his fellow coaches after leading Team Swindon to a third place finish.
The Wiltshire side would narrowly miss out on the post season due to their head-to-head record with eventual runners up Bognor, though their 8-4 campaign was still a solid one and something to build on going forward.
Process
As with the awards from previous seasons, each head coach from across the division was invited to nominate a selection of their own players that they considered in the running for each accolade.
Each shortlist was then compiled centrally and sent back to the club's involved, and each head coach was given three votes to allocate across this year's shortlist (with teams unable to vote for their own players).
A first place vote was worth three points, a second place vote was worth two point, and a third place vote was worth one point, and the recipient with the highest number of points was the winner.
Senior Playoff Finals
Today's awards are the first across a week of NBL and WNBL end of season honours in the lead up to this weekend's senior playoff finals at the National Basketball Performance Centre in Manchester.
To purchase tickets for the event, please click the button below. Coverage of the event will be available through our NBL social channels, as will the remaining awards from the rest of this week.
.
.
.