Four years ago, to the day, Melita, Nicolette, Siobhan, Stefanie, Rachael, Georgia, Hannah, Eilidh, Mollie, Chantelle, Azania and Dominique, led by head coach  Jose 'Chema' Buceta,
wrote their names in annals of English basketball by winning silver for Team England at the Gold Coast 2018 Commonwealth Games.
In a new video celebrating the historic journey of England's women to the silver medal, England guards Stef Collins and Georgia Jones and centre Hannah Shaw have shared their perspectives on the moments that led to the podium.  
Prior to 2018, the 5v5 format of the game had only made one other appearance at the multi-sport event, 12 years' earlier at the 2006 Melbourne Games.  
England proved their medal pedigree at that competition too, with both the men's team, led by Ronnie Baker, and women's team, led by Claire Maytham, winning their respective bronze medal matches against Nigeria.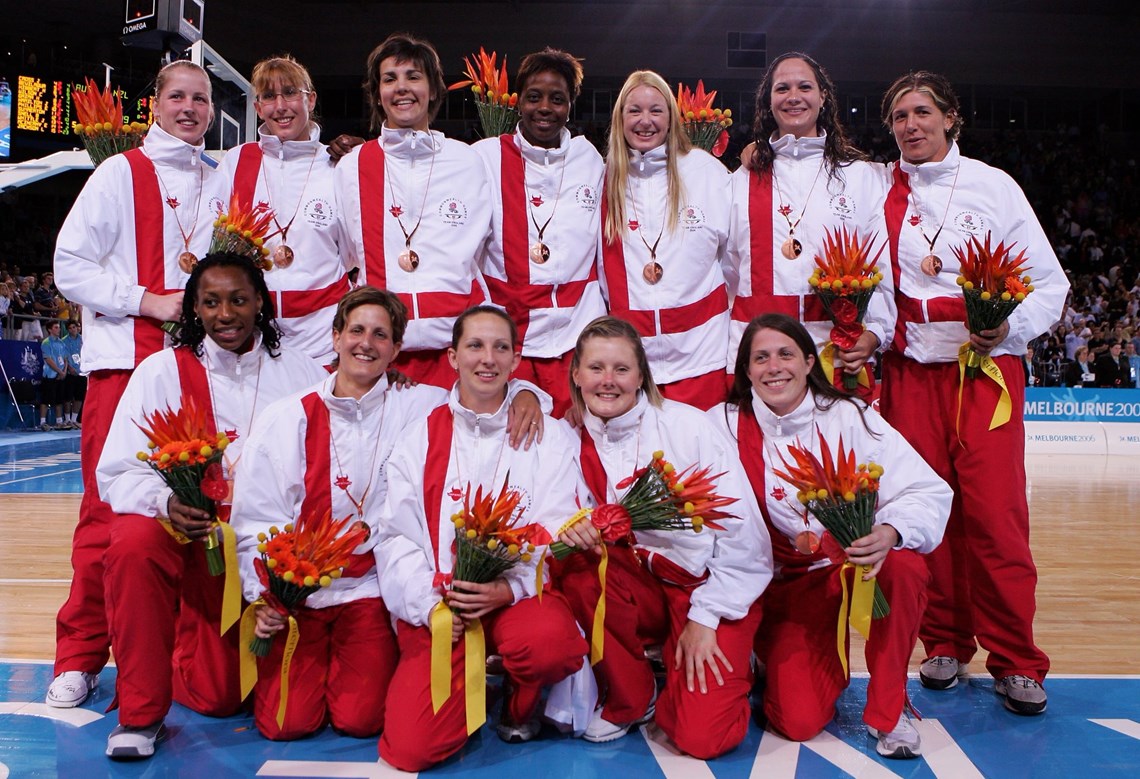 Serendipitous semi-final against Canada 
Fast-forward to 2018 and England's opening group game against Canada didn't exactly go to plan. Ranked fifth in the world at the time, the North Americans did a number on Team England, beating them 80-54. A victory against Mozambique restored England's confidence and progressed them from the group and into a quarter-final against Jamaica, who they beat by 22 points to set up a serendipitous return meeting with Canada in the semi-final.  
Winning that game would not only put them through to the showpiece final against Australia, who were having a dominant tournament as gold medal favourites on home soil, but would also guarantee them silver.  
"We couldn't have set it up any better for ourselves," said Collins, who is now head coach of the England women's 3x3 team for the 2022 Games in Birmingham this summer.  
"Obviously, we faced them in the group stage and they absolutely smacked us. But in the back of our heads, [we thought] as long as we get through the group, maybe we have a shot at them again. So, for us to have the opportunity to see them again in the semi-final was quite rewarding. 
"I can kind of recall some of the first few possessions we had on defence. I remember we made it really difficult for them to score. And I remember our ability to kind of pressure the ball, putting them on the backfoot was really important. We set the tone from the very beginning." 
'We were ready to storm the court' 
With players locked into a key defensive performance and pulling for each other they shocked Canada with a thrilling 65-53 victory, sending the team into raptures. 
"I was on the bench with Dominique and Siobhan and I know there were others, but we were all holding hands and ready to storm the court," said Shaw. "It was just such a fantastic game. 
"It was the biggest tournament I had ever played in, and I didn't really know what to expect to be honest. It was just such an incredible experience to go and play against the best in the world and Australia in the final." 
Unfortunately, the Aussies proved a step too far for England, who overcame them 99-55, but their achievement could, and would not be diminished.  
Speaking to BBC Sport at the time, England guard Rachael Vanderwal said that England's silver medal proved that they could play with the best in the world – the core of that team went into a really successful run for GB in FIBA's EuroBasket competition, finishing fourth, and making the qualifying tournament for the Olympics.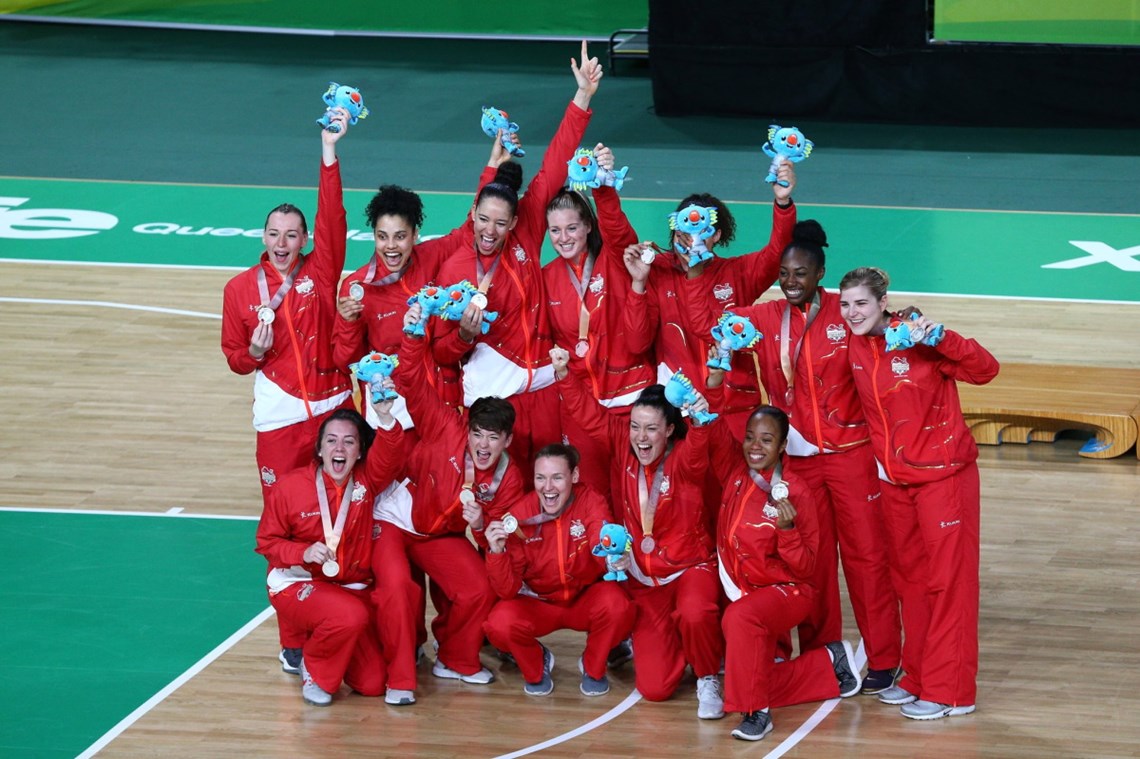 'I hope that it did create a legacy' 
To this day, England's silver still resonates deeply with the players who stayed the course and kept their resolve.  
"I think the proudest moment was standing on the podium and receiving that medal," said Jones. "As a basketball player, as athletes in general, I think you're always striving for the next thing. So yes, we wanted that medal, but then it was pretty much straight into the next international tournament. It's sometimes easy to not relish in those achievements. 
"To be a part of history is always a great feeling. I hope that it's remembered and will be remembered and encourages the next generation to come in and do better than we did. I hope that it did create a legacy and I hope that we continue to get those results on an international stage." 
Collins will now hope to capitalise on the legacy of medals for England at Commonwealth Games, as she leads out England's women's 3x3 team in the thrilling and energetic 3x3 competition making its debut at Birmingham 2022. 

Basketball has the power to change lives. The #GameTime campaign will aim to raise awareness of the positive impact that our sport can have on people no matter who they are or where they are from. 
Basketball England aims to engage one million people in basketball via the Commonwealth Games 2022, 3x3 and more.  
Whether you want to: 
Support Team England

 

#GetInvolved as a player, coach, official, volunteer or fan

 

Or improve your local court with #ProjectSwish

 
...regardless of age, gender or background, across every part of the basketball family, it's #GameTime!