Basketball England is among a group of sports bodies to benefit from Sport England's
Sport, Participation, Innovation & Digital Fund

to improve participation rates in areas of the country where activity levels are the lowest.

The new National Lottery funding of £6.5m, awarded to 20 national governing bodies of sports that are involved in the Commonwealth Games, is part of Sport England's overall £35m package of investment to make Birmingham 2022 a success and create a lasting national impact using innovative, non-traditional or digital ideas.

Basketball England will be invest into the development of 3x3 participation opportunities for young people, building on the format's debut at the Games. The NGB will also use digital engagement to boost the profile of the sport and a digital tool linked to #ProjectSwish to enable people to find new spaces, courts, and opportunities to play. They will also target those from underrepresented communities and low-income areas who may also experience other inequalities – such as disabilities and long-term health conditions.

The investment will focus on the creation of innovative and accessible opportunities to engage with disadvantaged communities, enabling people from all kinds of backgrounds to take part in sport and activity. Affluence and activity levels are closely linked, as evidenced by Sport England's latest Active Lives Survey.

The survey also revealed that where you live has a huge impact on how active you are, demonstrating why investment into targeted areas is vital for breaking down barriers to getting active. The fund is aimed at reaching communities in Birmingham, the West Midlands and a number of other areas that the sports bodies have identified as needing the most support - including parts of London, Manchester and Bristol, where inequalities mean that activity levels are often below the national average.

The fund is part of a suite of investment programmes, ensuring the impact of Commonwealth Games reaches the communities in greatest need. In addition, all funding recipients are required to participate in an Innovation & Digital Accelerator, to access expert innovation and digital support to maximise the impact of their plans.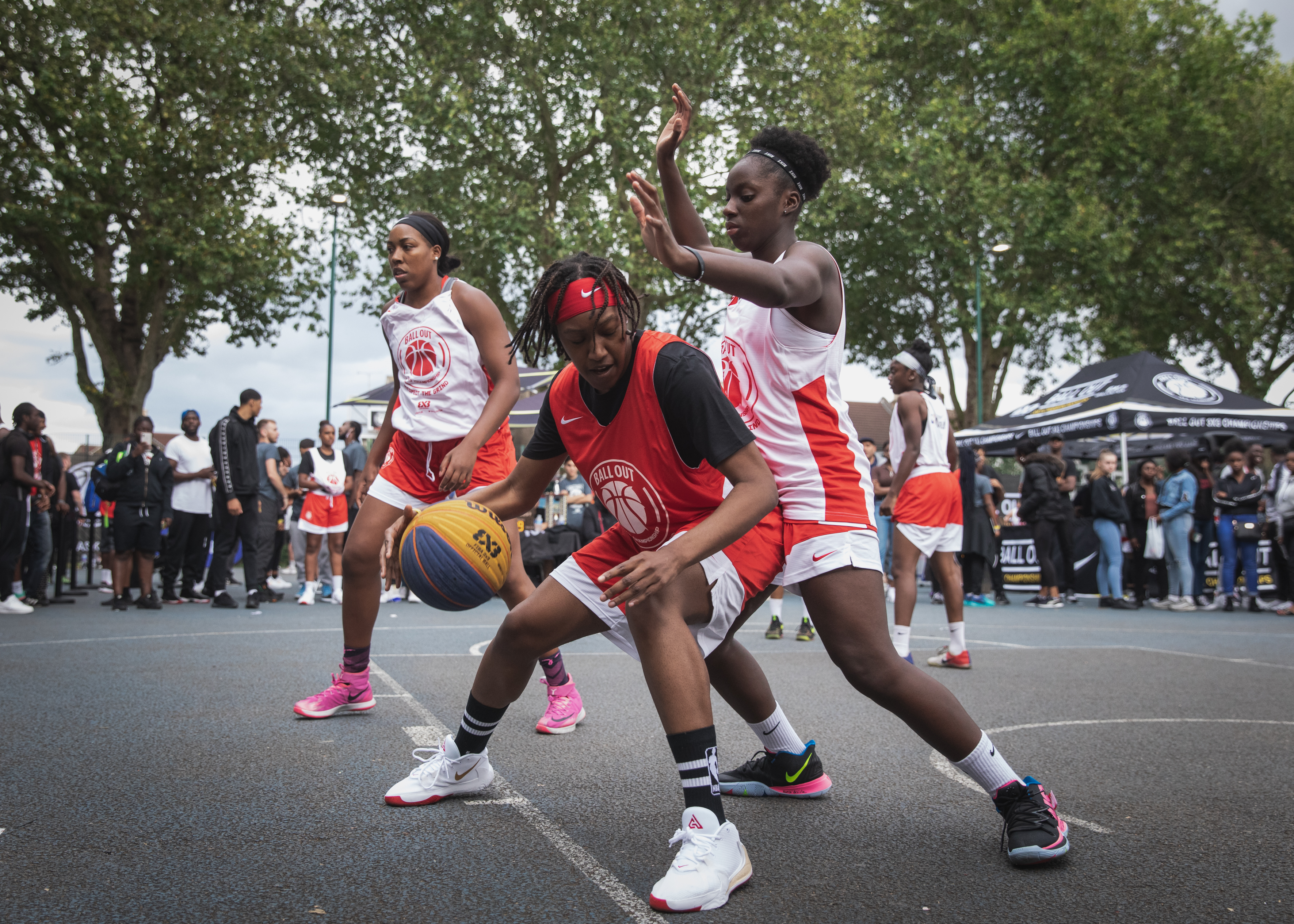 Culture Secretary Nadine Dorries said:
"We want Birmingham 2022 to be the games for everyone and this fund will help make that a reality across the country.
"By reaching into new communities with fun, creative and accessible introductions to Commonwealth sports, this investment will help increase participation and secure a strong legacy from Birmingham 2022."
Tim Hollingsworth, CEO of Sport England, said: 
"One mission for the Commonwealth Games is creating new ways to include those who face the most barriers to playing sport and getting active. So to deliver long-term community impact, we have to listen to what people need, try out new and different ideas, and support  partners who know what works at a grassroots level for their community. 
"Lasting impact from the Games will depend on the creation of long-term, inclusive and local opportunities for people to get active, and tackling the inequalities that make it harder for some groups now. Today's funding is an opportunity for us to work innovatively with sports to target the people and areas who need support the most."
Stewart Kellett, CEO of Basketball England, said:
"We're delighted to be part of this innovative legacy drive to create new opportunities for young people to play. We will be using digital engagement to help people discover new ways to play and engage with a wider audience.
"Our campaign #GameTime will elevate the voices of local people and create awareness of new activities locally, helping them create their great spaces in their communities through #ProjectSwish and new playing opportunities through 3x3 and the outdoor game."  
Today's funding builds upon Sport England's announcement earlier in the week of a further £360m investment into major new partnerships in the health, charity and sports sector, to level up access to sport and activity,
The 'B2022: NGB Sport Participation, Innovation and Digital Fund' aims to support NGBs to create a national Commonwealth Games legacy games legacy through:
Amplifying sports participation opportunities with a focus on under-represented groups and tackling inequalities.
Using innovative and digital approaches with a focus on testing and learning to inform future delivery - with an emphasis on tackling inequalities.
National Governing Bodies receiving funding through this programme:
Swim England
British Cycling
England Netball
British Weightlifting
England Athletics
British Gymnastics
Basketball England
England Boxing
Badminton England
Rugby Football Union
England Hockey
Table Tennis England
British Wrestling
Bowls England
Volleyball England
British Judo
England Squash
British Triathlon
British Shooting
Archery GB
Digital and Innovation Partner - CAST

Basketball has the power to change lives. The #GameTime campaign will aim to raise awareness of the positive impact that our sport can have on people no matter who they are or where they are from.
Basketball England aims to engage one million people in basketball via the Commonwealth Games 2022, 3x3 and more. 
Whether you want to:
...regardless of age, gender or background, across every part of the basketball family, it's #GameTime!