Head Coach Ken Corbin, aka Community Coach Ken C, aka Hemel Sharks' one-man band, has been tackling inequalities, providing opportunities, and changing lives through basketball for over 20 years.
Originally from London, Corbin is the mastermind behind the Sharks, a local community 3x3 basketball club that he set up in Hemel Hempstead, Hertfordshire in the early noughties.
"I learnt to play basketball in school and went on to do a Level 1 coaching certificate in Enfield, before my job brought me and my family to Hemel Hempstead. I thought 'great', because I knew Hemel as being this huge community of basketball, especially in the 80s and 90s, with teams like Ovaltine Hemel Hempstead and the Hemel Royals.
"When I arrived in Hemel, I found that there really wasn't one. My kids who had been playing basketball with me in Enfield were like 'what are we going to do now?', so I established a club just to get some of the local kids involved and stop them from running rogue on a Sunday evening, causing problems in the neighbourhood."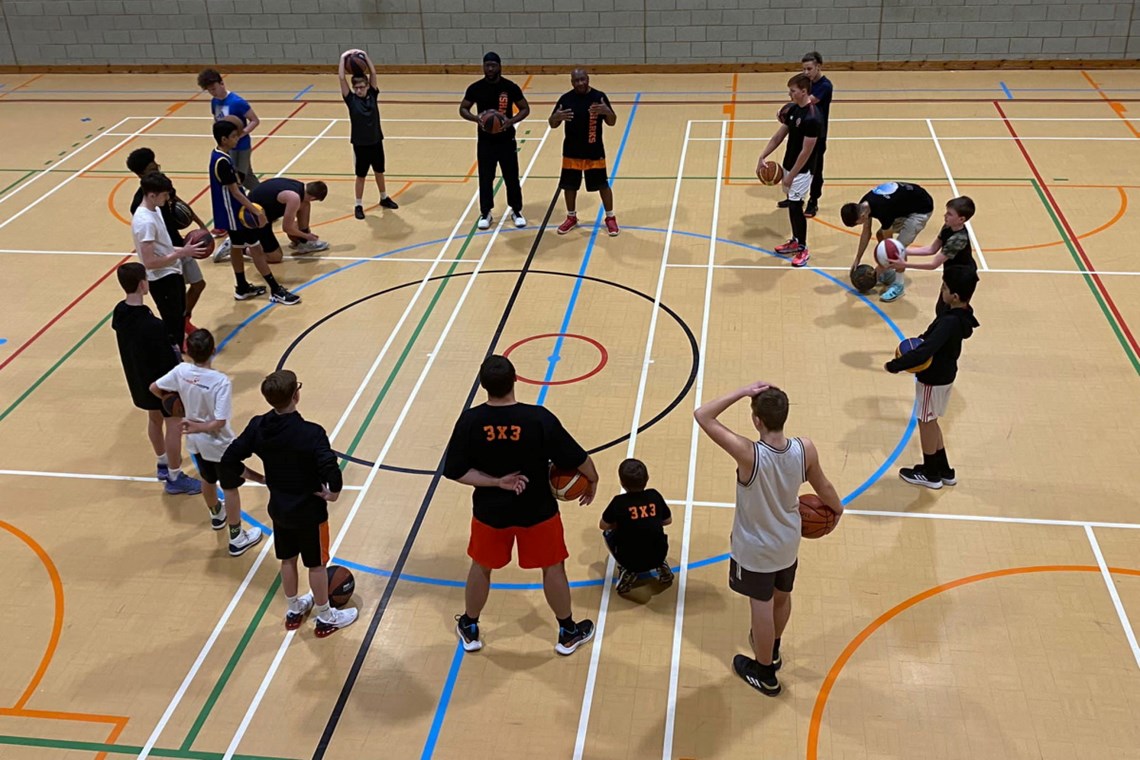 3x3 - ever growing and dynamic
Establishing the Sharks around the same time he received his Level 2 coaching certificate, Corbin wanted the club's ethos to be community based, encouraging participation and a love for the game, and providing basic coaching for children and young people who wanted more than just recreational school basketball.
The BT Service Design Architect paid for its initial upkeep out of his own coffers, before securing some community funding from BT to give his starters some kit and enter them into local tournaments. He then specifically focused on the ever-growing and dynamic 3x3 format of the game, which will make its debut at the Birmingham 2022 Commonwealth Games.
"I didn't really want to go and drive everyone into playing 5v5 because of its set plays and the amount of training needed to execute that part of the game effectively. I wanted people to play with free will and spirit, and with joy, so we went and did the 3x3 scene wherever we could, making a good fist of tournaments like Ball Out, Red Bull 3x3 and the George Goldstone Charity 3x3.
"We've been playing 3x3 for at least the last 10 years, but now it's going mainstream. People are talking about it. They've seen the FIBA 3x3 tournaments online, it's being shared virally, and now people get it. They understand why we play the way we play. So, for me, it's been brilliant to say that it's going to be on at the Commonwealth Games."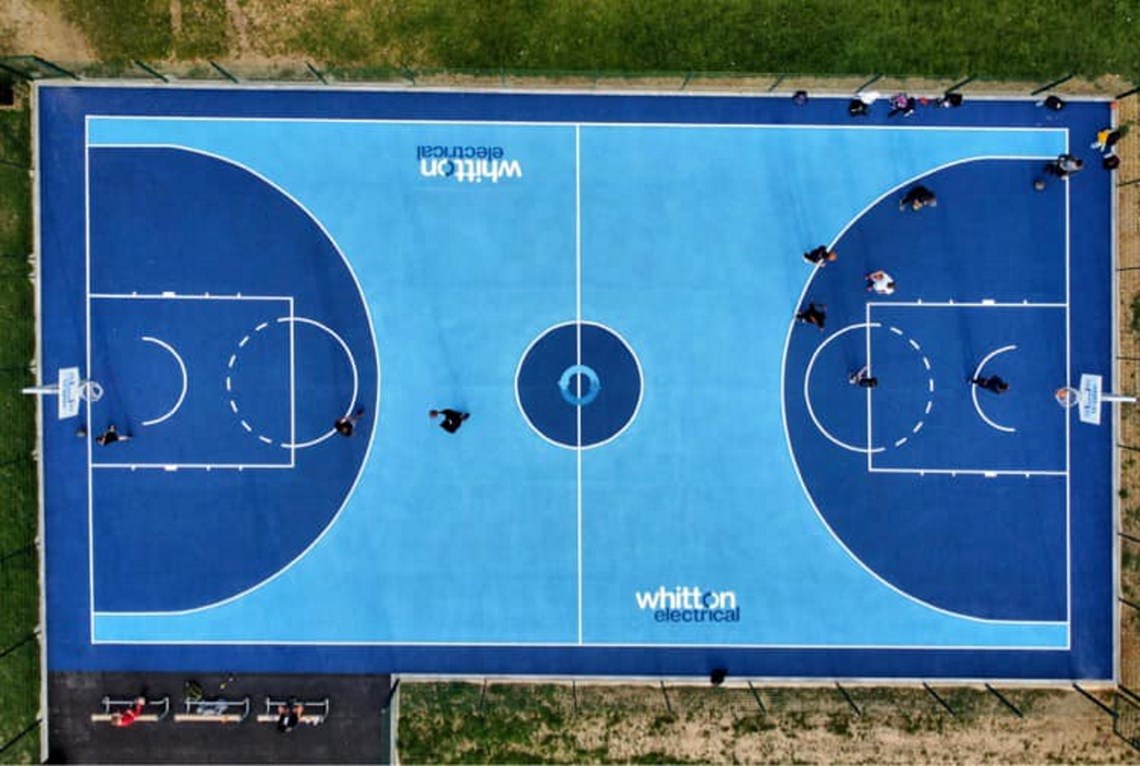 'That court will be there beyond me'
Recently, the 57-year-old has relocated to the Garden of England (Kent), leaving his grassroots enterprise behind in safe hands. However, Corbin's legacy to the game in Hemel Hempstead has literally been cemented in the ground in the form of a fully refurbished Northridge Way basketball court in the west of the town.
The #ProjectSwish inspired revamp, which included a new all-weather court, hoops, fencing and seating, was officially opened to the public with pomp and ceremony by Hemel's Deputy Mayor Alan Johnson on the 28 May, with families taking part in a shoot around with players from an NBL Division One side.
Corbin had been campaigning for a local outdoor court refurbishment for years and used his YouTube channel to document to the council the distressed and poor-quality courts in the area. Dacorum Borough Council injected the project with £17,000, initially, and secured additional sponsorship from local business, Whitton Electrical, who contributed over £27,000 to maximise the refurb.
"I am so pleased that we got that done. It's going to be there way beyond me.
"That court is used 24/7. There are young people on there and they are all really respectful of the court and of each other all of the time, so, I'm loving the fact that that's there, and will be used once I'm gone."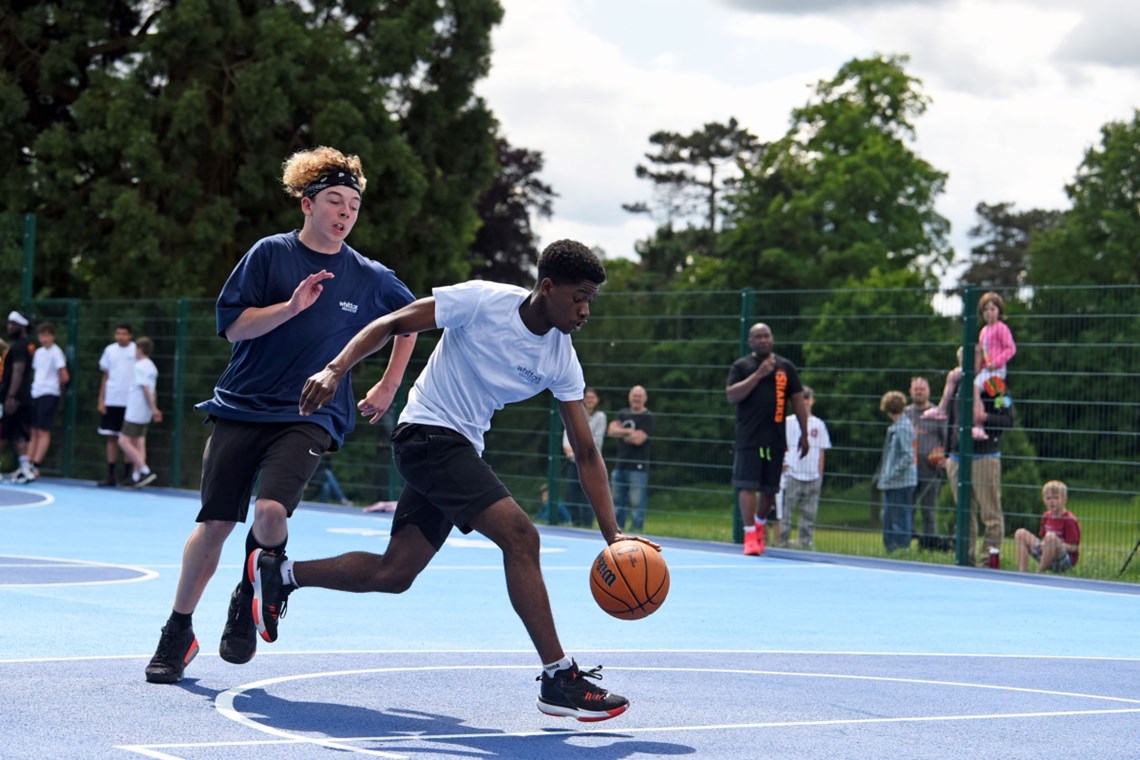 Community Coach of the Year
At the 2019 Dacorum Borough Council sports awards, Corbin won the Community Coach of the Year Award for the way he used the freedom, affordability and environment of the Sharks to develop, steer and improve the lives of people of all ages through basketball. Many of whom have gone on to play at university, or pursue high-level coaching opportunities. His raison d'etre has always been not wanting personal or familial hardship to be a reason for a 'wasted youth'.
"I grew up in hardship. I was a quite a good sprinter, but [my family] never had the money for sprint shoes. I wanted to play basketball, but I had no clue that there were clubs that you could go and join and get coached and improve. So, I felt as if I had a bit of a wasted youth in a way. I didn't have that direction.
"I've always been about making sure that the youngsters get the opportunities. I recently received grants from Sport England and Herts Sports Partnership and delivered community coaching sessions called #RaiseEmUp. I know it sounds silly, but I'd take fruit and bottles of water with me each week to training sessions as part and parcel of our setup. Some of the guys I've coached didn't have decent basketball trainers and were slipping and sliding [on the court], and it kind of pulls at the heartstrings.
"So, I got them trainers. I bought them trainers out of my own money and was more than happy to do that, if people were putting in the effort and trying. One of the attendees has just represented Hertfordshire at U13 county level. My motivation is that I have experienced how hardship goes against people who are the most in need."
*This article was first published on 29/06/2022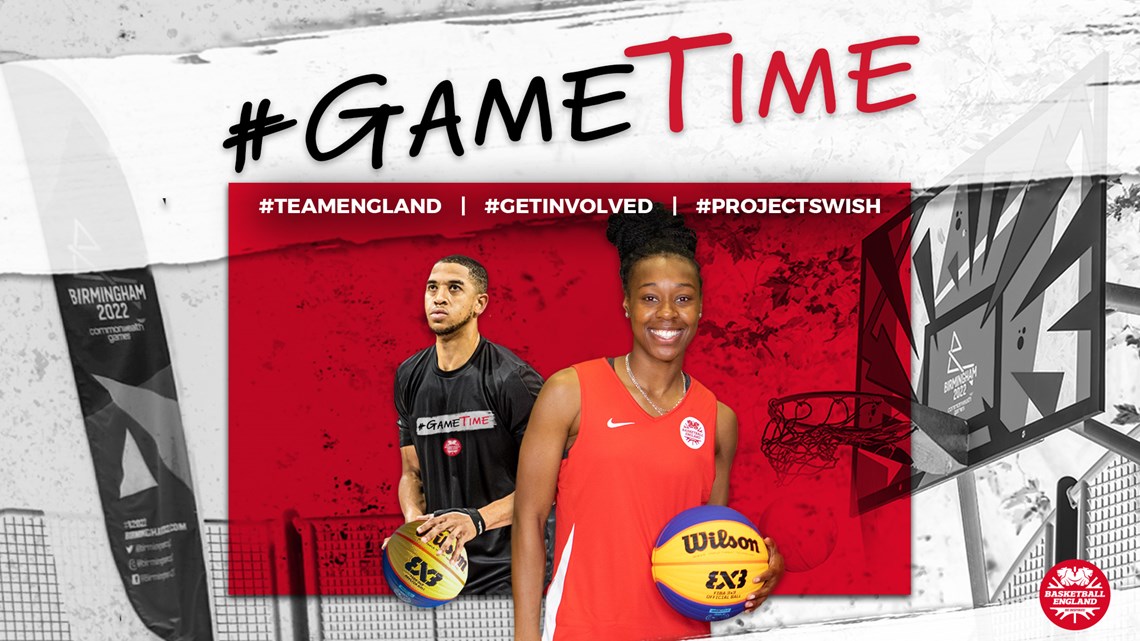 Basketball has the power to change lives. The #GameTime campaign will aim to raise awareness of the positive impact that our sport can have on people no matter who they are or where they are from.
Basketball England aims to engage one million people in basketball via the Commonwealth Games 2022, 3x3 and more. 
Whether you want to:
...regardless of age, gender or background, across every part of the basketball family, it's #GameTime!