Barking's Zamoku Weluche-Ume, Manchester Magic's Ben Brown and Ipswich's Ben Michaels have been nominated to attend this week's 2022 NBA Academy Games in Atlanta.
Running from 6-10 July, the event brings together the top 40 male and female prospects from outside the U.S. The camp provides players with the opportunity to develop their game under the guidance of NBA Academy coaches and staff and showcase their skills in front of NCAA coaches and NBA scouts.
Nominated by the Basketball England Talent department, Weluche-Ume, Michaels and Brown have been named in the U18 GB squad that are in contention for a spot at this year's European Championships in Turkey, and the trio now have another opportunity to impress as they continue their basketball journey.
The last time the event was held in 2019, over 100 college coaches and 12 NBA teams attended, with Amari Williams (now NCAA D1 Drexel University) and Cameron Hildreth (now NCAA D1 Wake Forest) both securing an invitation, though Hildreth would later withdraw due to injury.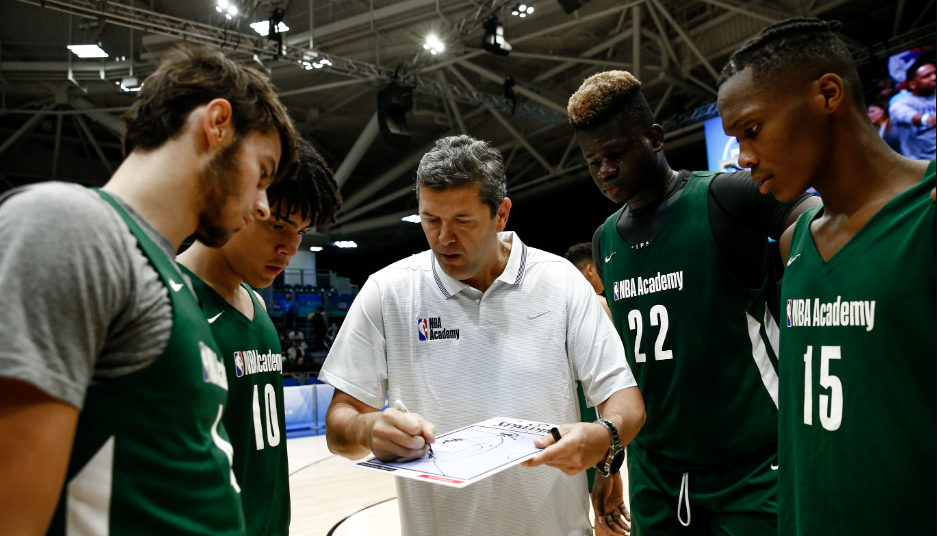 Basketball England's Head of Talent and Performance Steve Bucknall said:
"One of the great things about this sport is that there's always room for improvement, and we can all work on doing something just a little better.
"Zamoku, Ben Brown and Ben Michaels epitomise this quality, and their hard work since entering the England Talent Pathway (ETP) programme as young 14-years-olds has paid off.
"These young men have been selected to represent England in a highly-prestigious event, and I'm so honoured to have been able to work with these two players in the Talent pathway.
"This is an outstanding achievement and we wish them both well during this latest opportunity."
Held at Holy Innocents' Episcopal School in Atlanta, Georgia, the event includes a series of exhibition games featuring top prospects from outside the U.S., including from the league's four academies located in Australia, India, Mexico and Senegal. 
This year's men's event will feature eight teams: NBA Academy Africa (two teams), NBA Academy Latin America, NBA Global Academy, NBA World Select (two teams), and Atlanta-based The Skill Factory National and The Skill Factory Global.  The final three days of the event will feature a single-elimination tournament that will culminate with the NBA Academy Games Championship on 10 July.
In addition to the exhibition games, the NBA Academy Games and Women's NBA Academy Games will feature NBA Academy coaches and staff leading prospects through a variety of on- and off-court activities, including anthropometric and athletic testing, movement efficiency training, strength and conditioning and life skills seminars focused on education, health and wellness, leadership and communication.  The men's event will also feature a Q&A with former NBA player Marvin Williams.
This story was originally published on 30/06/2022, and updated on 05/07/2022 to include the addition of Ben Michaels to the NBA Academy camp.
.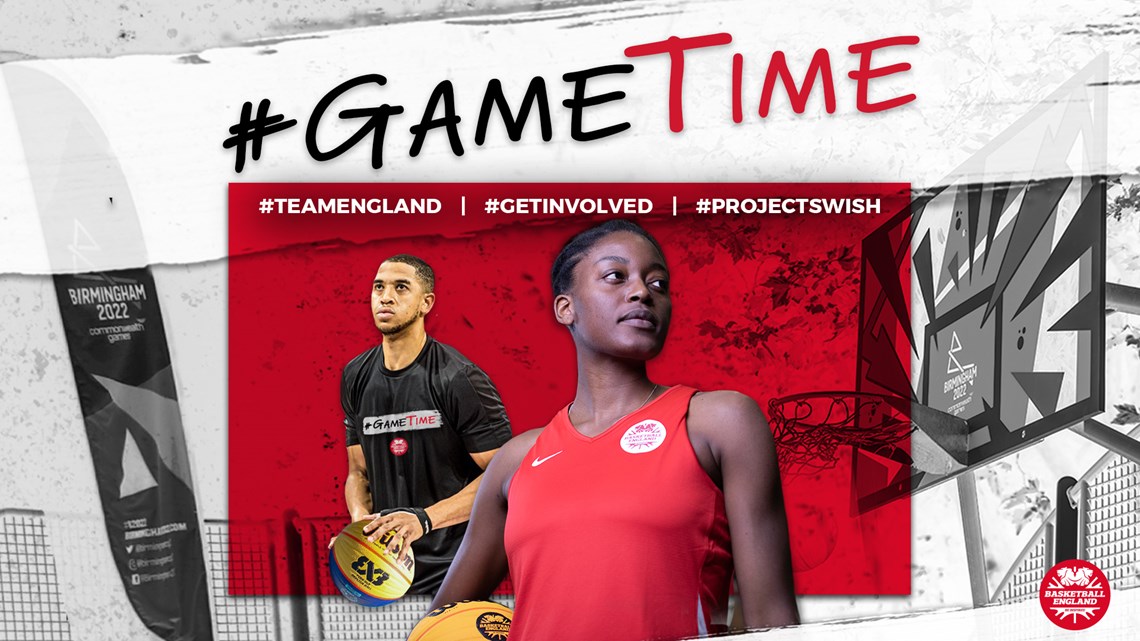 Basketball has the power to change lives. The #GameTime campaign will aim to raise awareness of the positive impact that our sport can have on people no matter who they are or where they are from.
Basketball England aims to engage one million people in basketball via the Commonwealth Games 2022, 3x3 and more. 
Whether you want to:
...regardless of age, gender or background, across every part of the basketball family, it's #GameTime!