Alex Fuhrmann believes that basketball is the greatest sport on the planet.
"Not only does it produce great athletes, but it brings people together from different backgrounds, ages and abilities. It's a huge, greatly layered, amazing space where people get along. Basketball transcends so many cultural and social divides," argues the Chair of Dorset Basketball Association (DBA).
For the past five years, Fuhrmann has been trying to celebrate and create an identity for Dorset basketball through the DBA, which he started from scratch when he was general manager of Weymouth Basketball Club.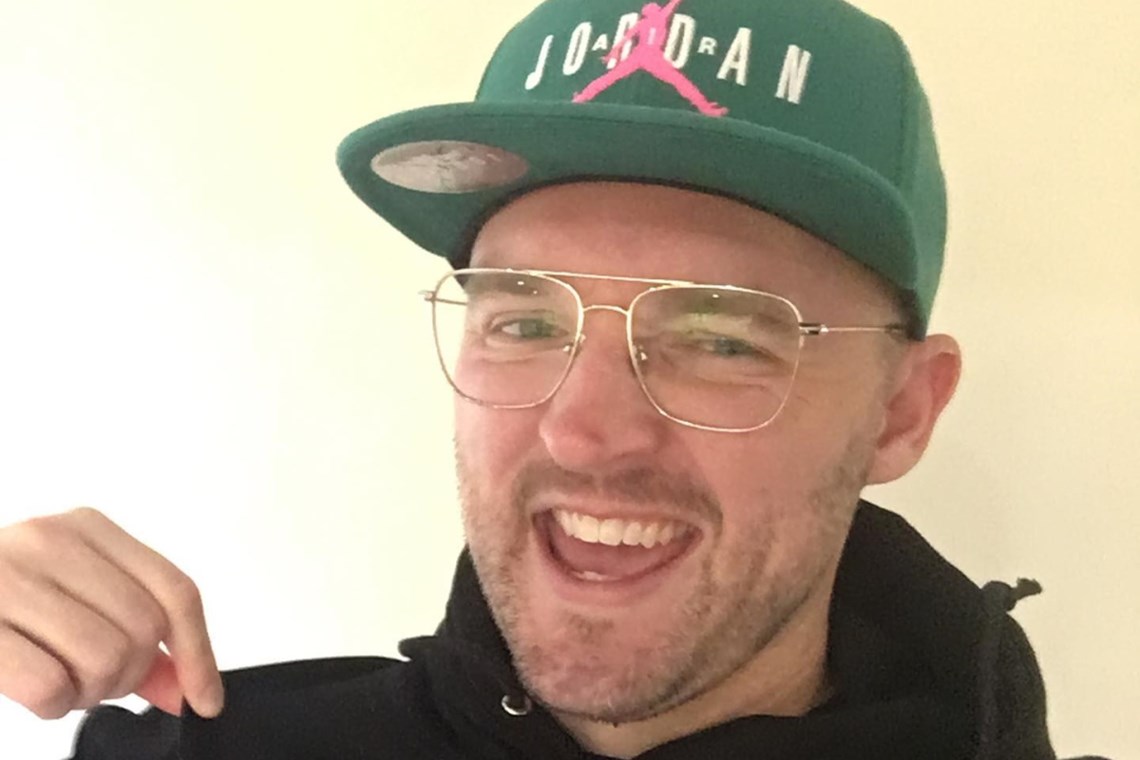 Better serve his community
The 39-year-old had overseen an increase in membership at the club from the tens to the hundreds, tripling the number of men's teams, setting up a women's team and increasing the provision of junior basketball. When he had to take some time away to recover from double shoulder surgery, he reflected on the mileage teams from Weymouth and Dorset were putting in to honour their game commitments in the Exeter and District Basketball League and the Solent Area Basketball Association local league. With a plethora of teams in Dorset, Fuhrmann decided it was time to create an area association to better serve his community.
"We were just not building a community travelling that far. I happen to be a bit of a man about the county and I just started pulling in really good people, and we've done a really good job [of growing the DBA]. We started off with six or seven teams and now we've got 18 men's teams. There's also provision for junior and women's basketball, a campaign to reengage officials to make sure they have a voice in the league and a long-term plan to develop coaches too.
"The idea of the DBA is to serve the Dorset community. We're not here to exist for basketball, we're here to provide basketball for Dorset. And that's kind of been our mantra from the get-go. Whatever Dorset needs and wants from basketball, we will drive in that direction."
'Broaden aspirations and experiences of the world'
Overall, Fuhrmann hopes the impact of the DBA is a positive one and believes that the work he's doing can help broaden the aspirations of people.
"Particularly with our juniors, we really want them to know that basketball is a way that you can broaden your aspirations and experiences of the world. We want our young people to develop the skills that can get them to university or help them take that next step in life. Basketball can carry them across borders, and across class-divisions, stuff like that.
"We've tried to do that for our adult players, as well. Local league basketball isn't the place where basketball goes to die. We want them to feel valued in what they're doing week-in-week-out. We've tried to flip that narrative and say this is where basketball begins."
'Doc Rivers sent me an email'
Originally from Weymouth, Dorset, Fuhrmann's love for basketball was nurtured as a youngster by his America-based brother, who would come back to England every summer and they would play it together. From there, he progressed as a player and obtained his coaching and officiating qualifications. Then a chance opportunity saw him move to Sierra Leone in West Africa, where he coached the national team for a couple of months.
"I wasn't supposed to be in Sierra Leone because I'd originally planned to go and play in high school in the States, but the family I was supposed to be staying with ended up moving to Sierra Leone, and I'm a bit adventurous, so I went with them.
"When I came back from Africa. I wanted to continue my basketball experience, so I started emailing coaches in the NBA and Doc Rivers sent me a nice email back, when he was at Orlando, encouraging me to keep working. After that, I went to work as an assistant coach at the London Towers in the BBL."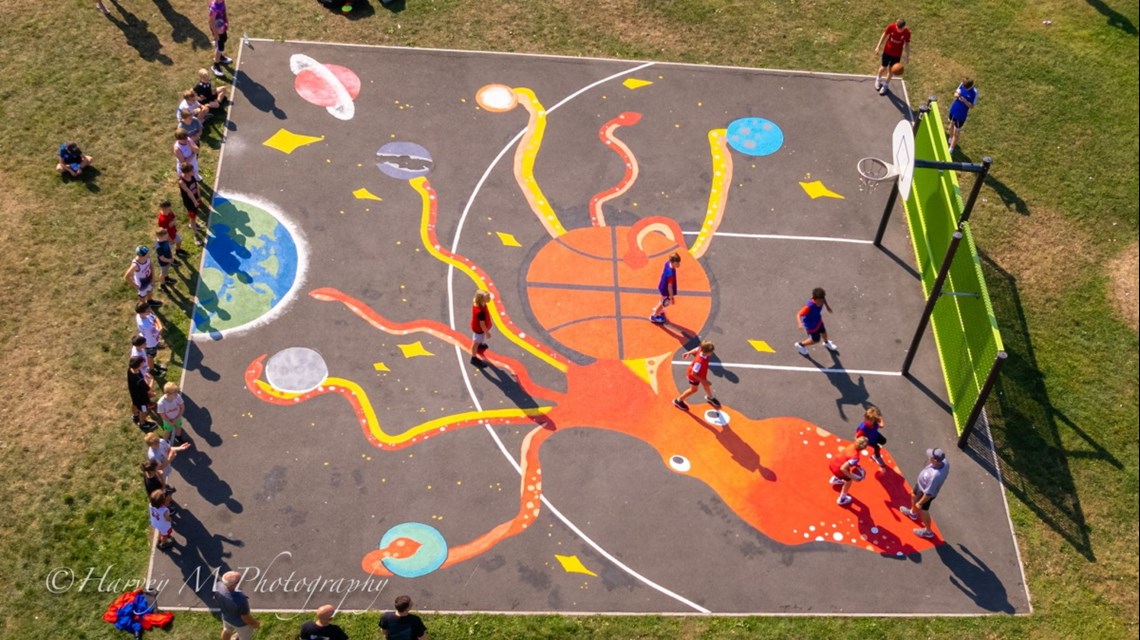 Unable to escape basketball's calling
During the Towers' 2001/02 season, when they were crowned champions of the Southern Conference, Fuhrmann worked with the likes of Ronnie Baker, John White, Robert Youngblood, Brett Eppehimer, Jeff Kent, Phil Hickey and Stu Robbins. And in fact it was White – one of Fuhrmann's idols – who helped him onto the next chapter of his life, suggesting that he follow what he was best at: 'entertaining people and making them smile'. Following White's advice, Fuhrmann headed to university to study media arts, then tried a host of vocations, including working in Arizona as part of a camera crew, managing a band that toured with Pete Doherty's Babyshambles and DJing.
But he was unable to escape basketball's calling and found a route back to the game through grassroots coaching sessions in primary schools across Weymouth.
Now a fully-fledged primary school teacher and a Weymouth Town Councillor for Westham East, Fuhrmann has been using his life experience and passion for basketball to create opportunities for people to play not only within the structure of the DBA, but recreationally too, recently spearheading a project with pupils from Budmoth Academy to revamp a local outside court with a brand-new mural, which he describes as depicting a 'squid flying through space, wrestling planets'.
"I was really proud to do that," said Fuhrmann.
"And it was my connections through basketball that helped me. I was able to speak with [Basketball England's Head of Participation] Peter Griffiths and others to get the expertise to understand exactly what funding I would need to do that on a basketball court. That's all it's really about, you know? You just got to ask the right questions to the right people."
Find out more about the Dorset Basketball Association via Facebook and Instagram.
Main image - Emily Carr Photography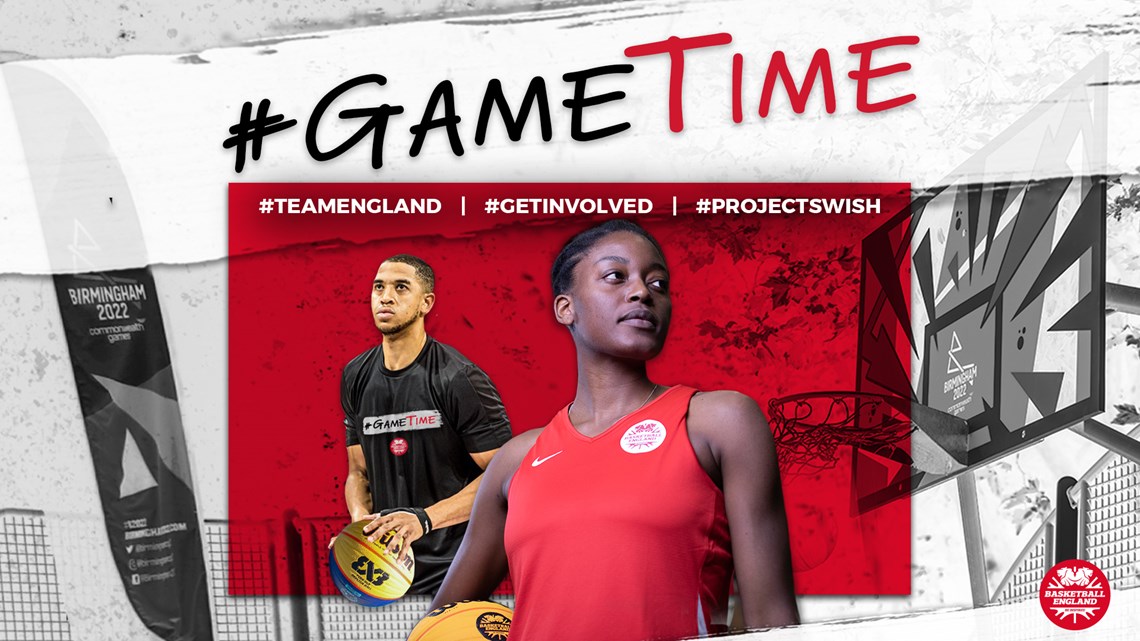 Basketball has the power to change lives. The #GameTime campaign will aim to raise awareness of the positive impact that our sport can have on people no matter who they are or where they are from.
Basketball England aims to engage one million people in basketball via the Commonwealth Games 2022, 3x3 and more. 
Whether you want to:
...regardless of age, gender or background, across every part of the basketball family, it's #GameTime!