Basketball England is proud to announce the selection of 12 National Technical Officials for the 2022 Commonwealth Games in Birmingham.
In a collaboration between Basketball England, British Wheelchair Basketball and Birmingham 2022, a final list of 12 officials has now been drawn up ahead of this month's competition.
Congratulations to the following Technical Officials:
Bethany Honour
Claire Ormandy
Daniel Cox
Janine Timms
Joanne Walton
Kristine Ogden
Lindsay Chapman
Mark Latchem
Mark Patton
Robert Cox
Sally Shillinglaw
Zoe Silcock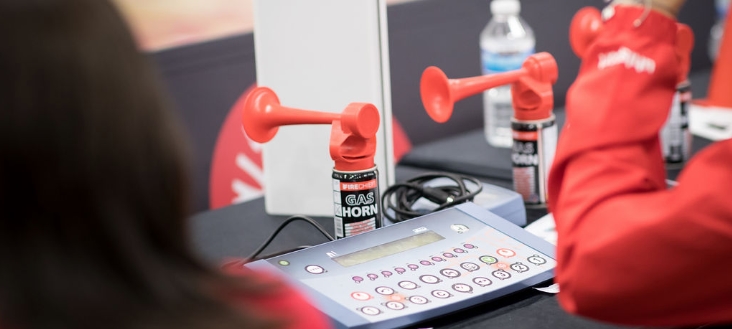 Simon Unsworth, Basketball England's Delivery Manager for Officiating said:
"Having had a number of years without a major event being held in England, I am delighted for the 12 technical officials who have been selected for such a prestigious competition.
"Looking at the crew that has been selected, I am confident that the standard of table officiating at the Games will be excellent."
The candidates were put through a thorough assessment process which included FIBA's own online training, practical game assessments at recent BE and BWB events, plus a detailed test on 3x3 specific rules and regulations.
All 12 officials will oversee the five day competition and will operate in both Basketball 3x3 and Wheelchair Basketball 3x3 competitions.
Basketball England is also delighted to announce that our Officials and Volunteers Co-ordinator Shaun Williams is currently on a sabbatical from the organisation whilst he undertakes the role of Technical Operations Manager for the 3x3 events at the Games.
He'll be responsible for the court and surroundings at the Smithfield site in Birmingham, ensuring they're in accordance with FIBA and IWBF regulations whilst co-ordinating with the Sport Competition Manager and Assistant Sport Competition Manager.
He'll also be managing the sport-specific volunteers within the site, and ensuring that athletes, team officials and technical officials are provided with the correct environment and services to perform to their best throughout the Games.
We wish Shaun and the 12 technical officials selected the very best in the coming weeks, and hope that they enjoy a successful Games.
If you're interested in becoming a table official and seeing where basketball can take you, why not sign up for an officiating course and begin your journey today? Click the button below to get started!
.
Basketball has the power to change lives. The #GameTime campaign will aim to raise awareness of the positive impact that our sport can have on people no matter who they are or where they are from.
Basketball England aims to engage one million people in basketball via the Commonwealth Games 2022, 3x3 and more. 
Whether you want to:
...regardless of age, gender or background, across every part of the basketball family, it's #GameTime!