From 630 teams at the start of the Jr. NBA 2021/22 season, only 168 remain, and they are currently fighting it out in the Western and Eastern Conference Semi-Finals. 
England's Jr. NBA league is the largest in the world and schools from 21 leagues across nine regions are trying to emulate their NBA counterparts in the playoffs by moving past the final eight stage to make their respective finals and take a shot at being crowned champions. 
Snapshot of the semi-finals 
In the East of England Year 7 Co-ed, Marshland High School - Boston Celtics beat King Edward VII Academy - Brooklyn Nets 52 – 32 in the first-round of the playoffs to set up their conference semi-final against St Thomas More High School - Charlotte Hornets, who went through 20-0. 
On the 26 May, high scorers Northampton School For Boys - Milwaukee Bucks, who beat Fullhurst Community College - Charlotte Hornets 57-21 in the previous round, will play the defensive Hinckley Academy - Brooklyn Nets in the East Midlands Year 8 Co-ed semi-finals. 
In London, Year 7 Girls Aylesbury High School - Cleveland Cavaliers will be taking on Dr Challoner's High School - Chicago Bulls, Harris City Academy Crystal Palace - Houston Rockets have home court advantage against Queens Park Community School - Los Angeles Clippers, and Westminster Academy - Los Angeles Lakers take on Ark Globe Academy - Denver Nuggets.  
The Lakers will fancy their chances against their Western rivals, as they scored double digits against their first-round playoff opponents Coombe Wood School - Dallas Mavericks. 
Up in the North East Year 7 Co-ed, St Robert of Newminster Catholic School - Chicago Bulls lost to St Aidan's Catholic Academy - Brooklyn Nets 46-4.  
While the Nets are waiting patiently for their semi-finals fixture to be arranged, over in the North West Year 8 Co-ed, St Peter's High School - Boston Celtics know exactly who they will be taking on: Sale Grammar School - Milwaukee Bucks; in a match up that replicates the NBA Eastern semi-finals.  
Will St Peter's channel their inner Tatum and win out for Boston here too or will Sale take revenge on behalf of two-time MVP Antetokounmpo. 
In South East Year 8 Co-ed, St Richard's Catholic College - Washington Wizards have a buy-in into the Conference Final with a default 20-0 dub over Strood Academy - Milwaukee Bucks, as have Treviglas Academy - Golden State Warriors in the South West Year 7 Co-ed. 
Finally, St Egwin's C of E Middle School - Orlando Magic beat Barrs Hill School - Brooklyn Nets 23-17 to book their conference semi-final place against Twycross House - Boston Celtics, who dispatched Sidney Stringer Academy - New York Knicks away 23-33 in the West Mids Year 7 Co-ed.  
To check out all the results and team standings download the OWQLO app to your phone.   
Watch the video below to learn how.  
Don't forget to post your scores. Use our guidance to help you. 
Promoting shared values 
The 2022 Finals will run across the regions in June and July, with four teams from each region making up each respective final.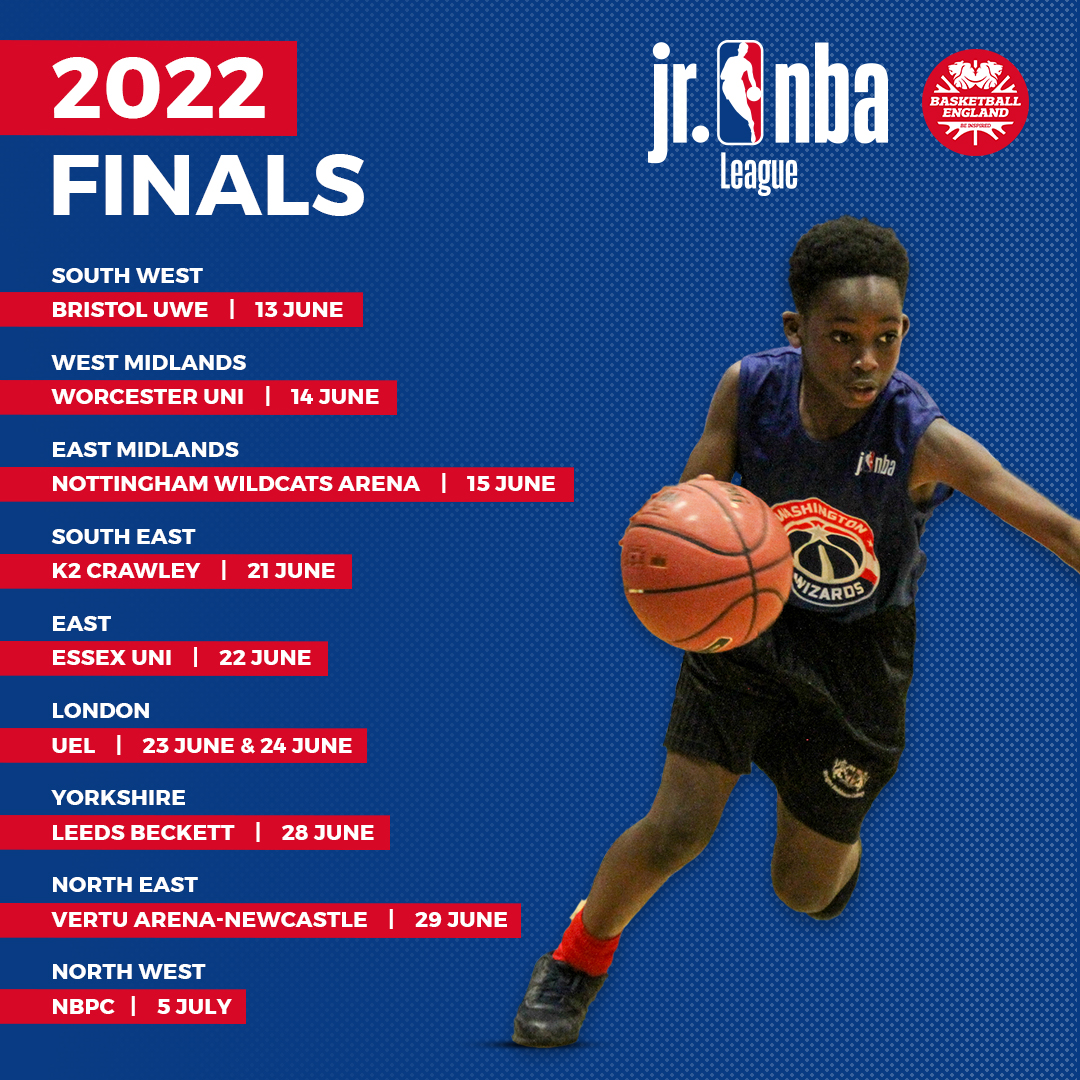 Brought to English schools in 2014, the concept of the Jr. NBA is to teach children the fundamental skills of the game – teamwork, respect, determination and community – to help grow and improve the youth basketball experience for players, coaches and parents.   
The Jr. NBA also aims to promote the NBA and UK basketball federations' shared values of leadership, fitness and healthy living through league games, events and clinics.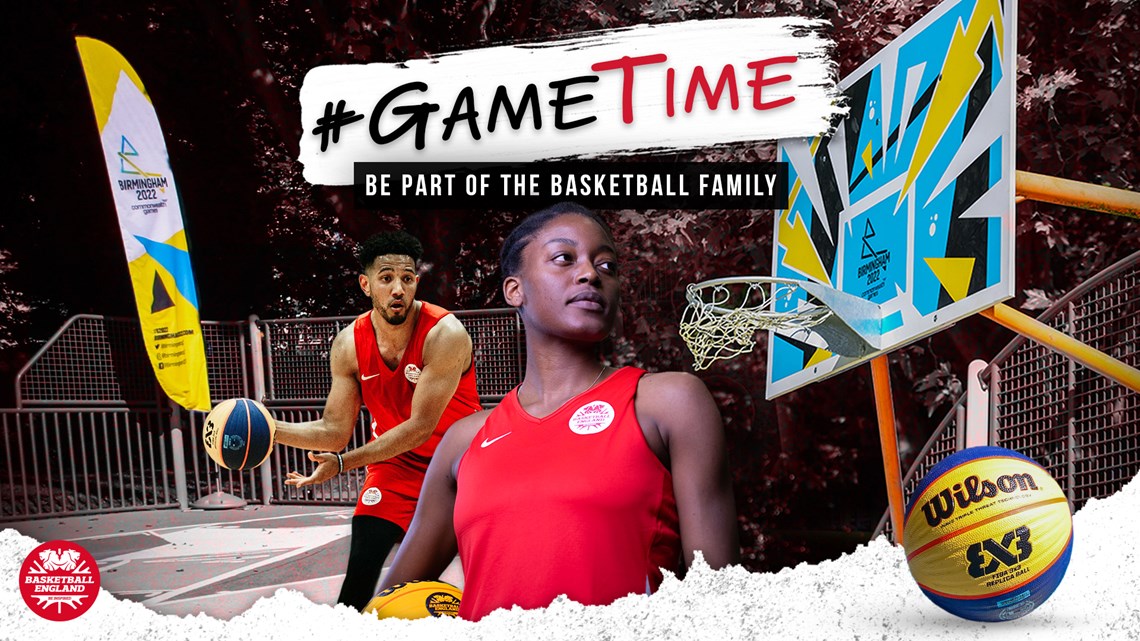 Basketball has the power to change lives. The #GameTime campaign will aim to raise awareness of the positive impact that our sport can have on people no matter who they are or where they are from.
Basketball England aims to engage one million people in basketball via the Commonwealth Games 2022, 3x3 and more. 
Whether you want to:
...regardless of age, gender or background, across every part of the basketball family, it's #GameTime!