The popularity of 3x3 basketball is on the rise – with Team England targeting medals at this summer's Commonwealth Games.
And youngsters can get a taste of the fast-growing, exciting format of the sport at free events this summer. 
Sussex Storm will host an event at Holy Trinity School Ball Hall, Crawley on 2 June. 
And Mini Ball Out 3x3 – the younger cousin of the iconic Ball Out UK Tour – takes place London's Hendon Park on 12 June.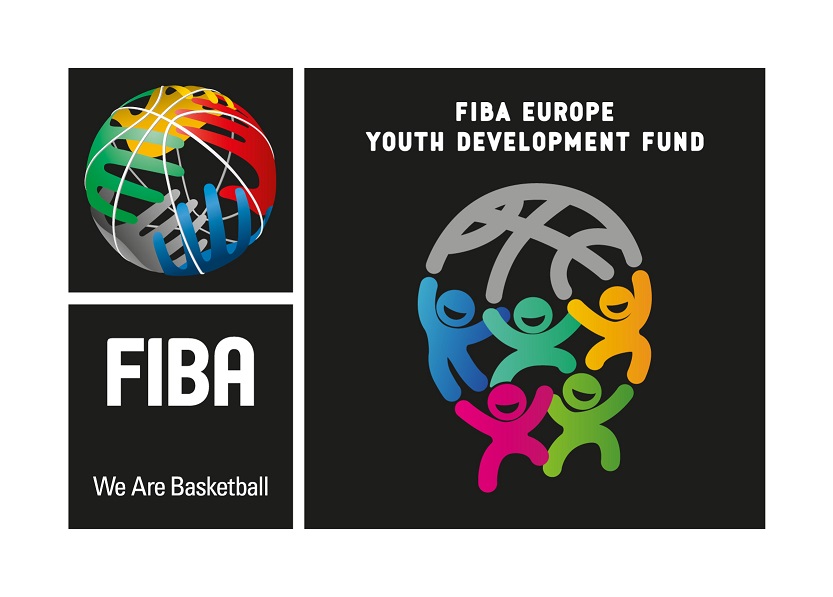 The events are funded by the FIBA Youth Development Fund, via the British Basketball Federation and Basketball England, to provide basketball participation opportunities for boys and girls. 
The Sussex Storm U13 3x3, supported by FIBA YDF and BBF, is a full house.
There is still time to sign up for Mini Ball Out 3x3 in London, supported by FIBA YDF and BBF, here: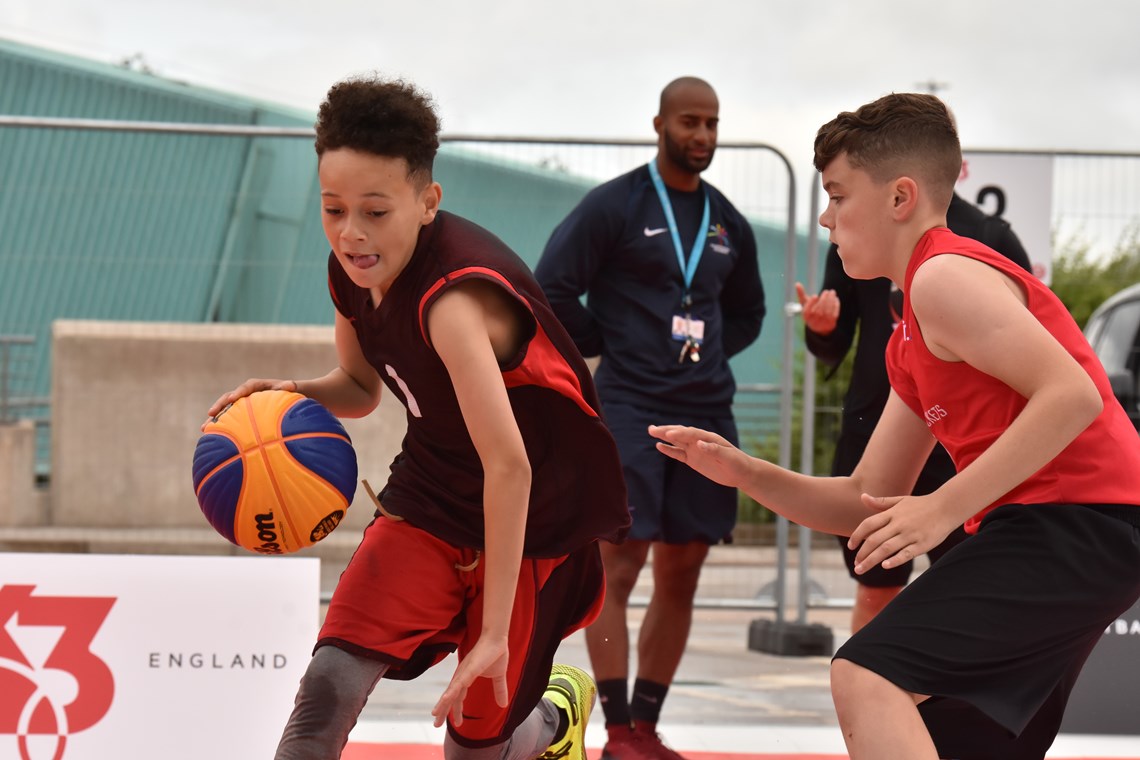 Find out more about 3x3
2022 is the year of 3x3 basketball in England. It is simple and flexible enough to be played anywhere by anybody, and it's no surprise it is the number one urban team sport in the world. 
All you need is a hoop, a half-court and six players. It's basketball in one of its most basic forms, and getting involved couldn't be easier. 
The sport will be one of the big attractions at the 2022 Commonwealth Games in Birmingham, the future for 3x3 is brighter than ever and it's time to get on board with the action-packed smaller format of the game. 
Find out more – including the rules, where to play and how to run your own tournament – using the button below.  https://www.basketballengland.co.uk/get-involved/play/types-of-basketball/3x3-basketball/ 
.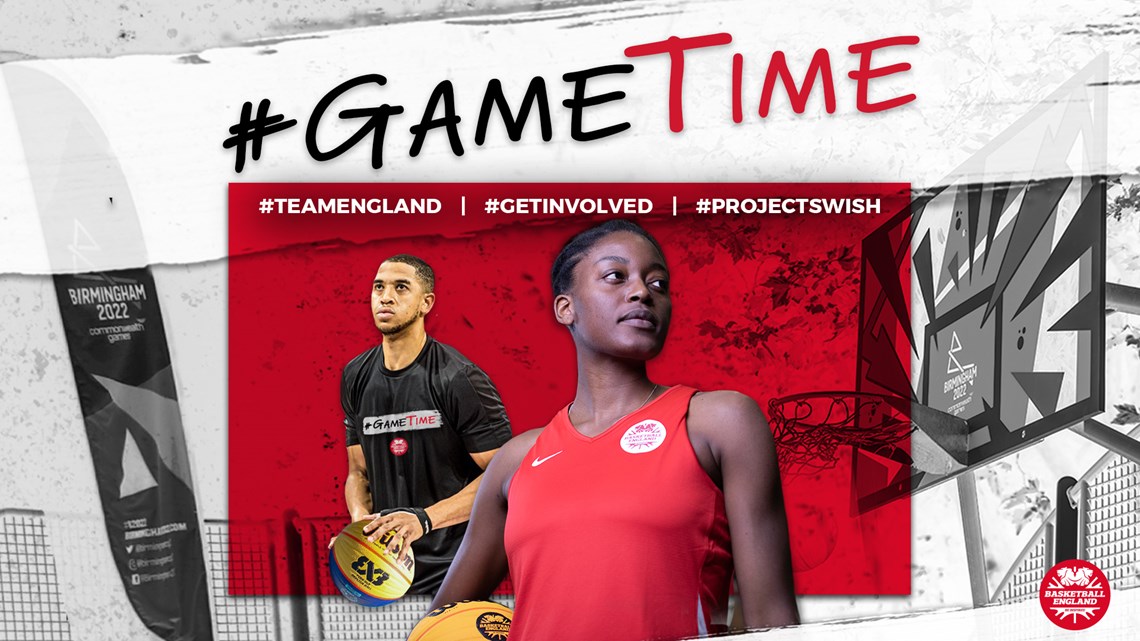 Basketball has the power to change lives. The #GameTime campaign will aim to raise awareness of the positive impact that our sport can have on people no matter who they are or where they are from.
Basketball England aims to engage one million people in basketball via the Commonwealth Games 2022, 3x3 and more. 
Whether you want to:
...regardless of age, gender or background, across every part of the basketball family, it's #GameTime!