It wouldn't be a WNBL Division 1 season without Kristina Karpova.
The Estonian is settling into life with the Reading Rockets this season after four seasons at the Solent Kestrels. 
Karpova will undoubtedly be the veteran leader on a Reading roster desperate to improve on last season's 11th-placed finish, when they only won four times in 22 league games. 
New threads, new team and responsibilities, but contrary to her day job as a PE teacher in the eastern suburbs of Southampton, Karpova will also be learning herself. 
"I want to be that positive voice for our younger players, but at the same time, I am keen to learn from them too," she says.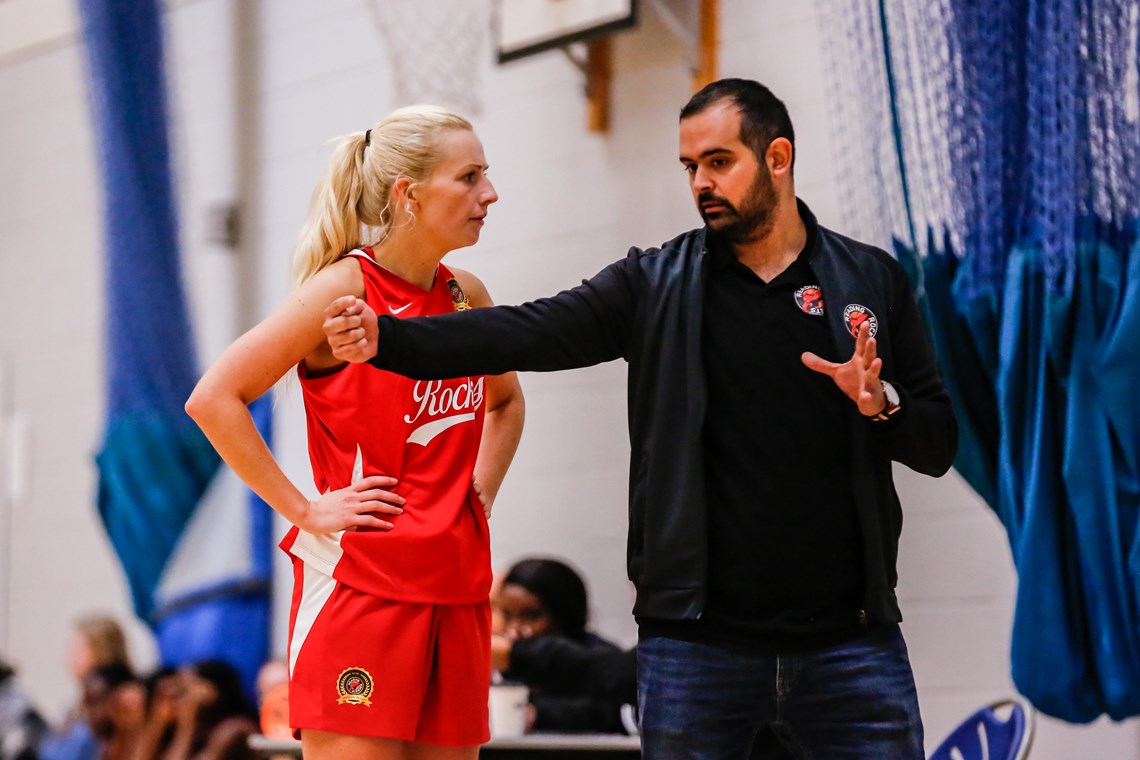 "Reading though, have quite a few senior players as well, so overall it's good to be with the team, supporting them, encouraging them and bringing them up whenever they're not doing something, support them and lead by example. 
"At the same time, though, I want to learn from my team-mates so that we can gel and be the best team possible and compete in the league." 
Personally, it's also a chance for Karpova not only to lead but to put the disappointment of last season's National Cup and Playoff final losses with Solent behind her. 
"The final losses were hard, I can't say more than that, but I'm ready for a new start," Karpova adds. 
"With Reading, I want us to be up there. This season will be different, but we have a fantastic team. We aim to finish top-four to return to where we are supposed to be. 
"Reading is and always has been a great team, and of course, last season, they struggled a little bit, but we are a lot stronger this season, we are more mature, and that is very helpful, especially when it comes down to the decision making on the court. "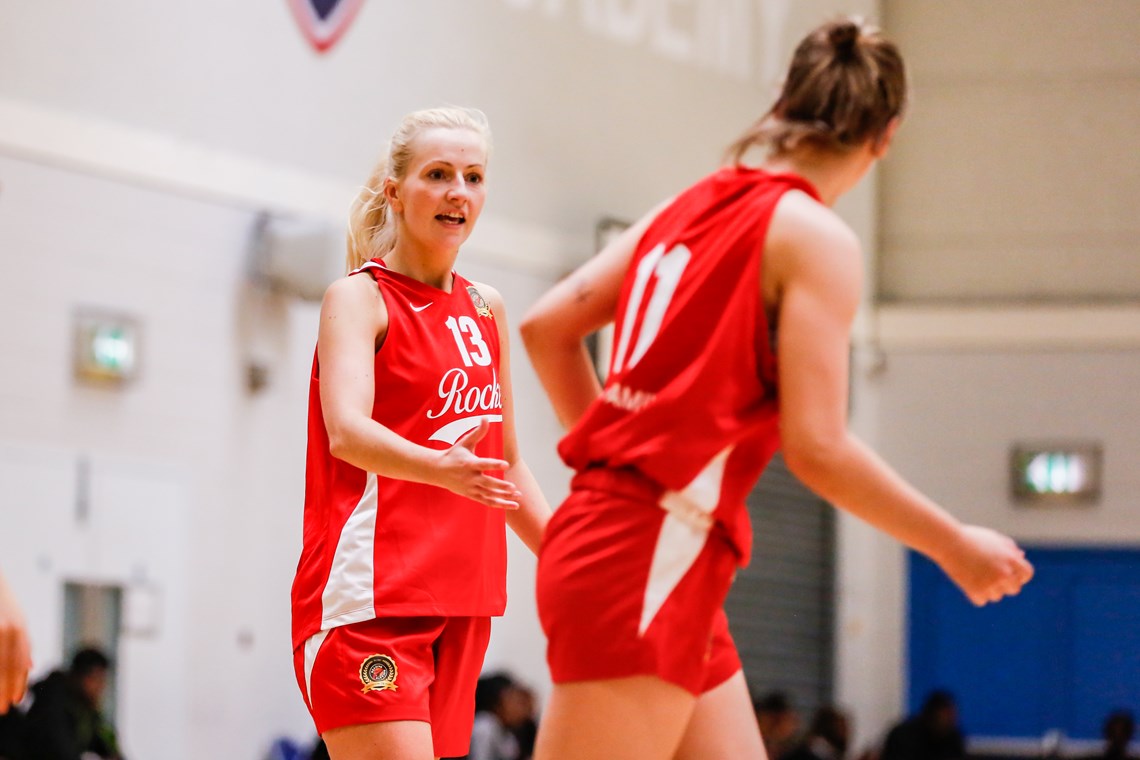 The move from Hampshire to Berkshire is the latest stage in a career with a humble beginning. Born in the Estonian capital of Tallinn, a young Kristina did not discover basketball until she was ten. 
Growing up with a family that had sport entrenched in her DNA, Kristina was raised alongside five brothers that all predominately played football. 
Her mother, Sigrid, who represented Estonia as a professional handball player, wasn't keen for her daughter to take up football, so a young Kristina decided to try something else. 
"There were clubs around Tallinn, but they were mainly just football and basketball clubs," Karpova recalls. 
"My mother wanted us all to participate in sport, and one day my first coach came into school to recruit young girls to play basketball, and I went home and said to my mum, 'this is what's happening. I really want to go and try this." 
That coach was Elina Kivivare, an Estonian basketball player who urged young girls to get into the sport. 
And from there, Karpova began a love affair with basketball that has seen her become one of the premier three-point shooters in the country.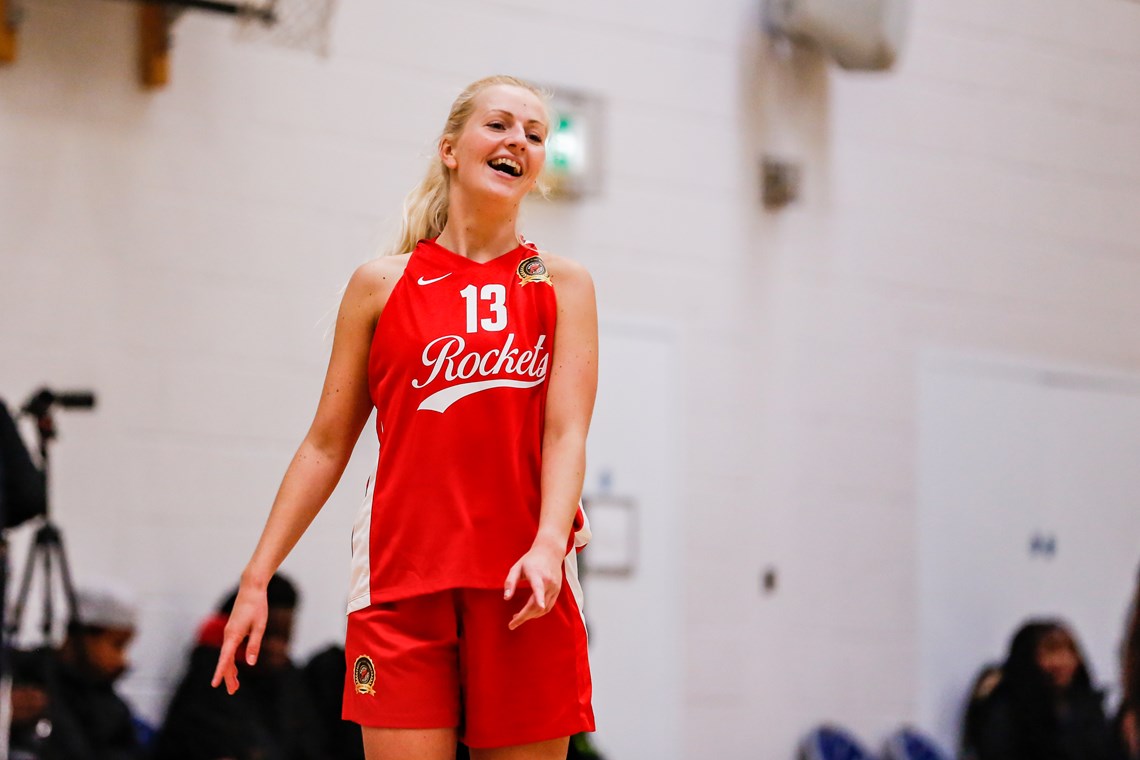 As well as averaging eight points a game last season, she also shot 30 percent from distance, not far from her career best of 32 percent back in the 2019-20 WNBL D1 campaign. 
No doubt, the journey has understandably made her mother proud. She has witnessed a young girl, full of hopes and dreams, grow into a strong, independent female athlete with a great career in England. 
Not bad for a person who wasn't exactly fluent in English when she arrived here more than a decade ago. 
Thankfully for Karpova, she can speak the language fluently these days, although phone calls to her family back in Tallinn present new and hilariously awkward moments. 
"Oh man, when I speak to family, I'm so nervous, and it can be a nightmare because I sometimes mix both languages up without realising," Karpova, chuckling to herself, says. 
"My mum tells me that I don't make sense anymore. So I make up my own words now, and my parents are like: 'what are you trying to say?" 
Early struggles and breaking the language barrier
It's a stark contrast to life and the beginning of a new career for Karpova in England during its Olympic year in 2012. The early days came with its struggles, and her first year at Loughborough University was an uphill battle. 
"It was hard," Karpova remembers. "With the different language and everything, I don't know how I did it. I wasn't strong with my English as a subject at school, and my English teacher was shocked that I came here in the first place." 
It wasn't just the language barrier, though. The regular training sessions and intense lectures were a lot for an already frazzled Kristina to cope with. 
Plus, she was miles away from home with no local comforts. All these factors can make or break your career choices if you are studying abroad. 
But Kristina kept on going, her team-mates at Loughborough a beacon of support that Karpova says she will never forget.  
She loved her time at university, which set her up for life. 

From there, she moved down to the coast to Southampton for her next chapter. Now settled in England and beaming with confidence, Karpova instantly took to life down south, and she has never looked back. 
Now reflecting on her four seasons at Solent, she calls it an unforgettable experience with the bonds she made with three particular figures inspiring her to a new responsibility at Reading Rockets. 
"I loved playing with Kristi [Velkey-Cleeve]. Having the support from her just as a leader, a team player and an all-around humble and amazing person is something I'll hold close to me," Karpova said. 
"I also learnt so much from coach CJ [Lee]. There were times you would disagree with a coach, and you wouldn't do what the coach is telling you to do sometimes, but CJ is an incredible human being, and I enjoyed playing for him. 
"The team over the last four years I was there changed so much. Last season we had Molly Danielson along with Kristi, and the three of us playing was just amazing and last season for me was one of the best seasons I have ever had, I would say." 
It's certainly been an arduous but rewarding journey for Karpova. Despite playing for Reading, she still resides in Southampton, where she uses her day job to inspire the next generation of Kristina Karpovas. 
Words: John Hobbs
Pictures: Luke Simcock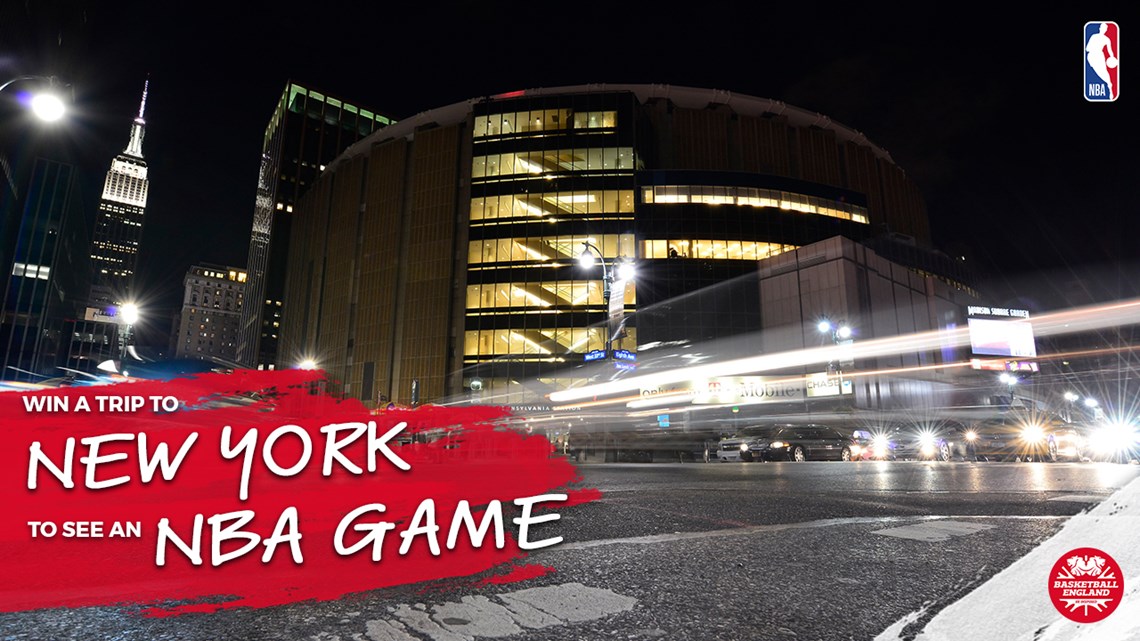 Join Basketball England for free and win a trip to New York City, courtesy of the NBA.
Whether you have a Supporter Account as a fan, follower, enthusiast or advocate, or a Full Account and have paid for a licence to play, coach or officiate in competition, you can enter our prize draw.
Basketball has the power to change lives. Our #GameTime campaign aims to raise awareness of the positive impact that basketball can have on people no matter who they are or where they are from.
.
.