The KitKing Trophy semi-finals didn't disappoint, and Rebound's Chris Hughes was able to use both ties to pick his Team and Player
 of the Week.
Chris, the All-Star organiser, content producer, YouTube host and producer, commentator and social media observer, watched both Worthing and Hemel punch their ticket to the final,  selecting his Player of the Week and four other standouts to make up his Team of the Week in the process.
Have your say on this week's choices and give a shout-out to the players you think deserve one using the hashtag #NBL2223 and #ReboundTOTW. Don't forget to tag us!    
Twitter:  @NBLengland / @Rebound__  
Facebook:  @NBLengland  / @ReboundNBL  
Instagram:  @nblengland / @reboundnbl  
How it works 
Chris will pick a Player of the Week and four other selections to round out his Team of the Week, paying attention to the following criteria:
Efficiency 

 

Stats 

 

Team and opposition strength 

 

Periods of influence in the game 

Being on a winning team (exceptional performances from players on losing teams will be considered for TOTW)
Other players will also receive a shout out as honourable mentions at the bottom of the piece.
PLAYER OF THE WEEK
Hakeem Sylla – Hemel Storm, Forward
26PTS (12-13FTM), 8REB, 2AST, 2STL, 1BLK, 36EFF
Hakeem Sylla makes my 'Player Of The Week' selection with a colossal performance that took him back to the Final of this competition for the first time since its inaugural year.
The former Thames Valley star was a key cog in handing Reading their first L of the season in an ultra-efficient 25-and-a-half-minute cameo performance.
Sylla started off quick, netting 10 of Hemel's first 16 points to begin the game. By the end of the third quarter Sylla and team mate Taylor Johnson had combined for just 3 points less than their opponent's total, a clear sign of their dominance this weekend.
Taylor Johnson - Hemel Storm, guard
22PTS (9-13 FGM/3-5 3PM), 7REB, 4AST, 2STL, 30EFF
Taylor Johnson was an in an electric mood with a stunning shooting performance to stamp Hemel's ticket to the KitKing Trophy final.
Johnson's efficient shooting opened the spacing on the floor for multiple guys to exploit, allowing the starting five to average five assists each as they blew up Reading's chances of progressing.
Johnson has been a stand-out talent in the league and the Rebound All-Star MVP is showing no signs of slowing down.
Andre Arissol - Worthing Thunder, guard
25PTS (5-8 3PM/6-6 FTM), 1REB, 4AST, 3STL, 18EFF
The former Solent Kestrels' guard was unstoppable from range, contributing 12 points down the stretch along with multiple dimes and steals. That production contributed to Worthing's 30 point final quarter, an effort that swung the tie against Derby for the South coast team.
The former D1M DPOY put in a playmaking display to add to his lights-out shooting to spook the opposition with Halloween just around the corner.
David Moya – Worthing Thunder, guard
8PTS, 3REB, 7AST, 6STL, 14EFF
David Moya put in a timely reminder to opposition teams that he will not sleep on guard duty.
In a performance where Moya flirted with a triple-double, he kept the in-form Ryan Bruggeman and Jase Harrison reasonably quiet as Derby had to rely on their big men to crash the glass instead, reducing Derby's options.
Moya was directly involved in all but a couple of buckets in the final quarter, whether that was by pick pocketing, assisting or scoring himself to turn what was at one stage an eight point deficit into an eventual nine point win.
Ryan Bruggeman – Derby Trailblazers, forward
14PTS (5-9FGM), 4REB, 14AST, 2STL, 23EFF
One of the league's premier assist kings highlighted his influence on the court with a 14-point 14-assist double-double which forced Coach Shaw to play the American for the duration. That was no surprise though as Bruggeman had all the keys to unlock the Worthing defence, despite the attention of David Moya.
Considering the full court-defence by Arissol and Moya, a tally of 14 assists, two steals and four turnovers represents a good day's pickings for the Derby import.
Team Basketball
WORTHING FIGHT BACK IN THE FOURTH TO MAKE THEIR FIRST FINAL APPEARANCE OF THE SEASON
It has been a long wait for Worthing to make a final appearance, but they needed a team performance to get them over the line from a trailing position at the end of the third against Derby.
Winning the fourth quarter 30-13 did the trick though, whilst double-double performances from Hafeez Abdul and Orlan Jackman were critical for the cause.
No Poleon, No Problem for HEmel
Some Storm fans may have been concerned when talismanic forward and former MVP Greg Poleon left the club to ply his trade in Ireland.
Those worries appear to have been misplaced if this weekend was anything to go by, with newly acquired forward Hakeem Sylla matching regular contributor Taylor Johnson with a 30 efficiency performance to show that a new dynamic duo is in town.
Add in double digit scoring from two other new faces in Aaryn Rai and Seth Swalve, plus the return of players like Sam Newman and Jack Burnell, and Hemel look poised to challenge on all fronts in 2022/23.
Honourable mentions
Orlan Jackman (WOR) – 10P/10R/2A/1B/17EFF
Hafeez Abdul (WOR) – 19P (3-4 3PM)/10R/1A/22EFF
Troy Cracknell (REA) – 16P/13R/2A/1B/23EFF
Malcolm Smith (DTB) – 20P/7R/4A/1S/1B/21EFF
Aaryn Rai (HEM) - 12P/4R/6A/1S/14EFF
.
.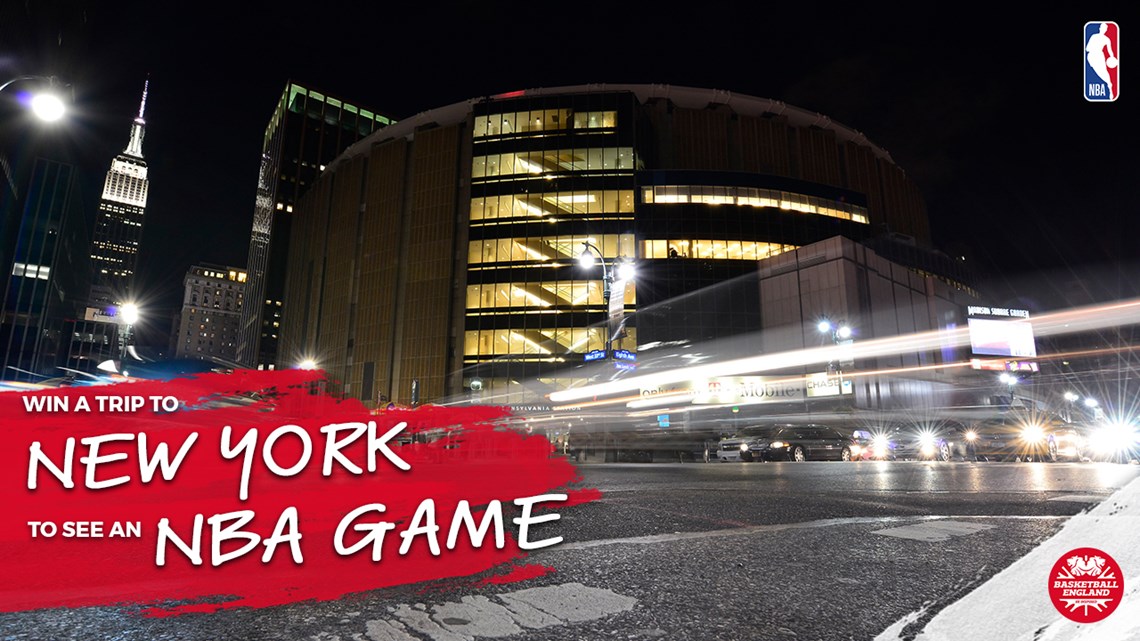 Join Basketball England for free and win a trip to New York City, courtesy of the NBA.
Whether you have a Supporter Account as a fan, follower, enthusiast or advocate, or a Full Account and have paid for a licence to play, coach or officiate in competition, you can enter our prize draw.
Basketball has the power to change lives. Our #GameTime campaign aims to raise awareness of the positive impact that basketball can have on people no matter who they are or where they are from.
.
.
Main image credit - Joanne Charles