England and Great Britain international Kofi Josephs is on a mission to destigmatise mental health.
Through his mental health business 'Why Not I' he aims to empower and inspire adults and children to understand everyone can experience good and challenging periods of mental well-being and they can seek help when things aren't quite right.   
In this exclusive interview for basketballengland.co.uk on World Mental Health Day (10 October), Josephs reveals why he wants to make mental health and well-being a priority for the country's basketball players and the wider basketball community.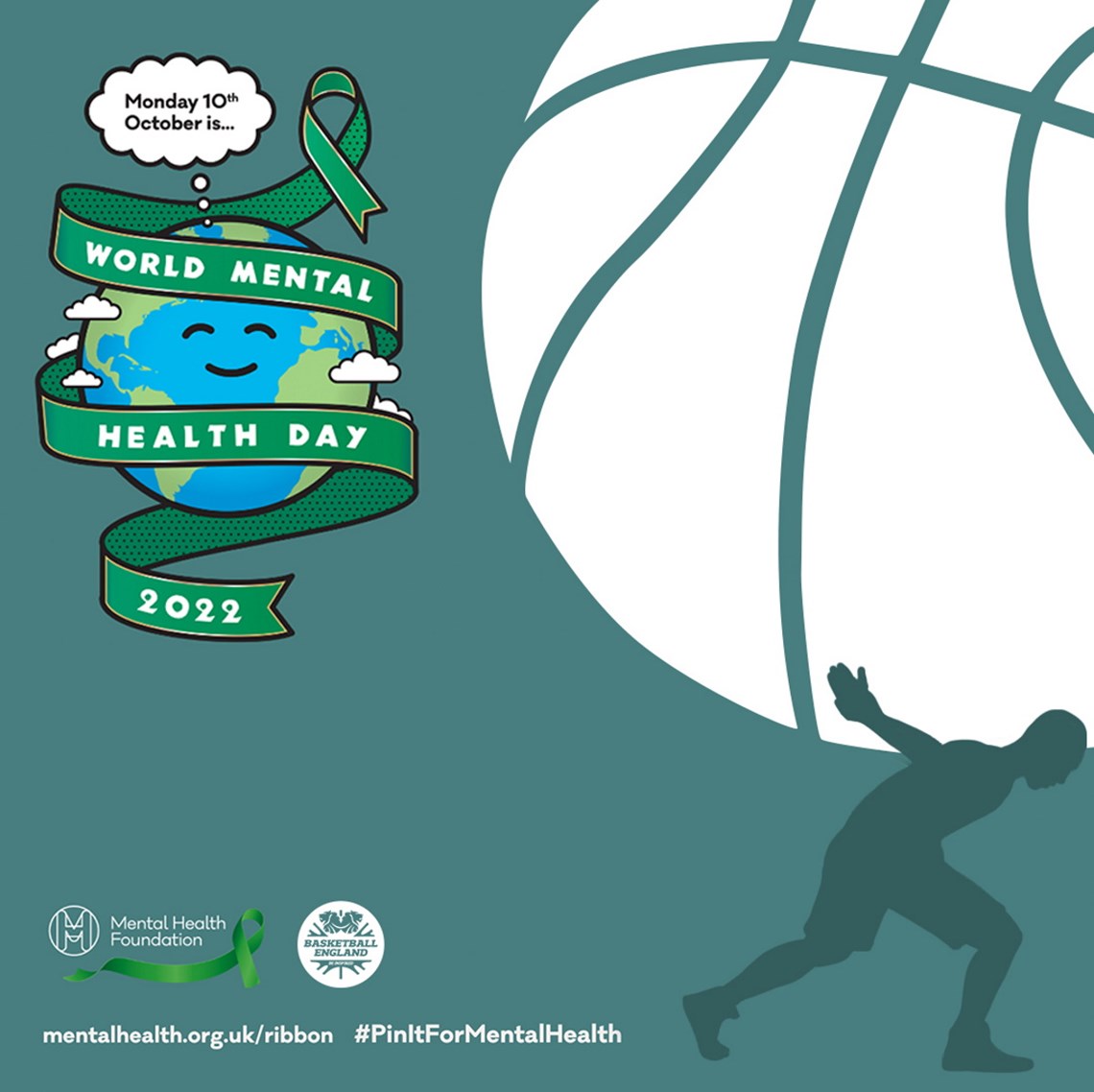 The Answer 
Allen Iverson is one of those sports stars, like Michael Jordan, Muhammad Ali, Pelé or Serena Williams, who transcended their sport and became a household name.  
Immortalised in his black Sixers jersey, shooting sleeve, iconic cornrows, MVP performances, NBA All-Star appearances and his Sinatra-esque 'My Way' attitude towards the game and life – AI was an inspiration to many, including fledgling ballers growing up in the UK in the late 90s to early noughties, and Josephs wanted to be just like him.  
From Birmingham in the West Midlands, the 31-year-old was brought up by his mum Sylvia on a diet of sports; from playing football to representing the South West Midlands in swimming to obtaining his brown belt in Kung Fu. No matter the sport, Josephs would consume it, get good at it and then when boredom set in, look for something new to sustain his appetite. 
Cue Mr Thompson, a basketball obsessed mentor at Holyhead School, who inadvertently planted the basketball seed by introducing Josephs to Iverson and placing a ball in his hands. 
"Mr Thompson took me out of class one time because I was getting kicked out and he gave me a basketball and he just said, 'throw it' and I didn't know how to at all," said Josephs who now lives in Manchester.   
"When he would give me a ball, he would talk to me and it would calm me down, and every playtime he would show me how to hold the ball and give me tips on how to shoot. I started to like the game because it was something new that I wasn't great at, but I felt like I could be good at, and it gave me something to focus on. He then reformed the school team so I could play more regularly and found me my first club. Within about four weeks, I got called up to play for the City of Birmingham Rockets and once I was in an organised basketball environment and playing basketball every single day, I just wanted to get better and better. 
"I was staying up until two in the morning, when my mum was fast asleep, sneaking downstairs and video recording NBA games on Channel Five. At the time it was all on VHS, so I would watch these games, rewind it, watch it, rewind it. It would take me hours to watch the games because I would watch them like a scouting report, especially when it was Allen Iverson and Philadelphia. I would watch and rewind the tape and think 'why did he do that?', 'how does he get open from a screen?', 'where does he start on the court?'. And as I started playing more organised basketball, it started to make more sense as to why he was doing some of the stuff he was doing."  
The desire to develop motivated Josephs to prove he was one of best basketball players in the country and he cemented the fact by being named the Rockets' U14s MVP and winning a Nike Free Style championship in Birmingham, when he was 15, that landed him a place at a prestigious training camp hosted by Michael Jordan in London.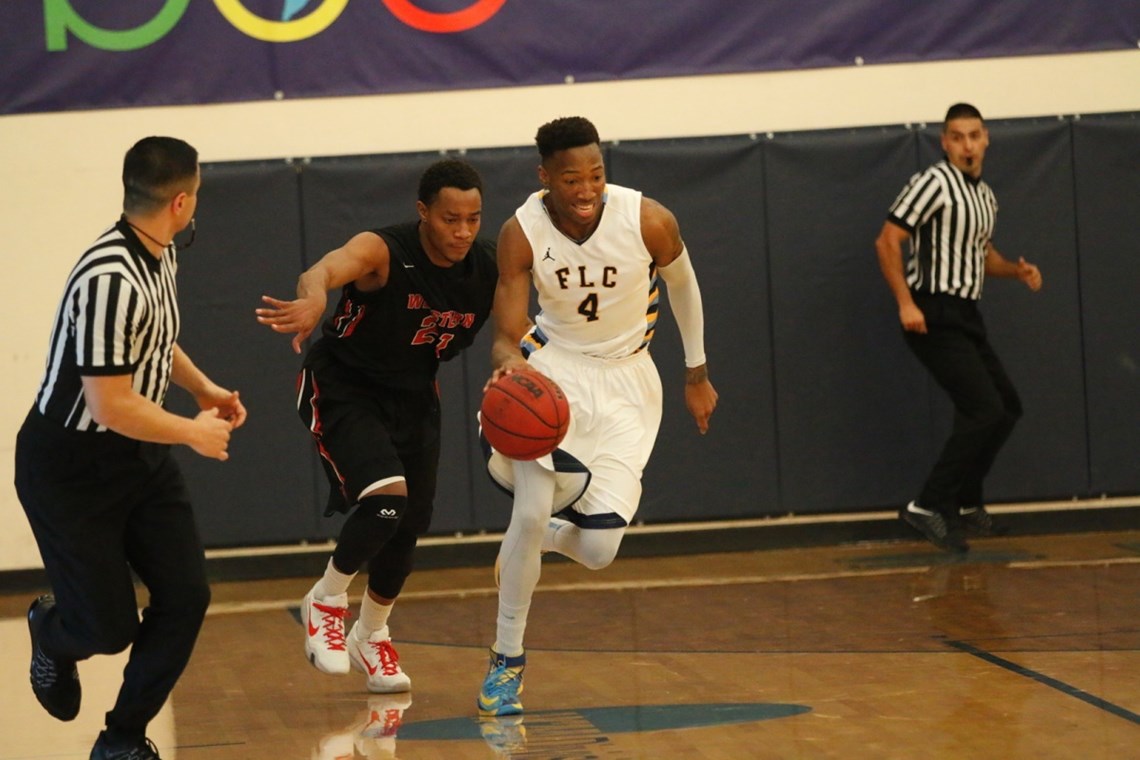 Across the Atlantic to crack America 
From secondary school, Josephs attended Solihull Sixth Form College under the tutelage of Brummie basketball coach Richard Parker and exposure in the National Basketball League led him to be signed by the Reading Rockets before he headed across to America at 18.  
Josephs proved himself against a wealth of American and other international talent at an ESPN Summer Showcase and was offered a scholarship to Arlington Country Day School in Jacksonville, Florida, from there he was committed to Little Rock Trojans at University of Arkansas at Little Rock. But wasn't able to get the NCAA Div 1 school to recognise his British qualifications and was left in limbo; unable to register for the NCAA college and in fear of losing his eligibility if he sought professional opportunities.  
Undoubtedly, the experience left him dejected, depressed and unmotivated to play basketball. Eventually, he sought an opportunity with an NAIA school (National Association of Intercollegiate Athletics), The John Brown University Golden Eagles in Arkansas, and hatched a plan to 'bust his butt' – breaking his hip twice in the process, yet still named Freshman of the Year and All Conference – to get back playing for an NCAA school, finishing the rest of his college education with the Fort Lewis Skyhawks.  
The theme that runs throughout Josephs' American journey is one of stress and anxiety.  
"It was so much stress. You're going from being a big fish in a small pond to a somewhat non-existent fish. And remember you're 18 now and you've been wanting to go to America since you were 11. [For British basketball players] our pedestal is America, so when you get there and the experience doesn't happen to go as you imagine, you've got to handle that in real time, whilst you're eating American food, whilst you've got a seven-hour time difference, whilst you don't have any friends. 
"I was stressed my whole American experience and it was very wild to want to wish away like five years of your life because there's an undertone of stress. At the time, I was studying psychology, so I was learning about what I'm going through and I'm reading case studies about certain stuff and not realising at the time, but you might as well just changed the name in the case study to mine because I was living in a fog, like, a lot of the time, I was walking around and I felt like I had a grey cloud above me." 
Regardless of his mental state, Josephs pushed on with his basketball career, in part, to honour his friends and family who had backed him for so long, and he proudly represented GB at the 2017 EuroBasket and England at the 2018 Gold Coast Commonwealth Games. He also had successful professional club stints out in Germany, Iceland and Sweden, as well as playing in the BBL for the Glasgow Rocks, Worcester Wolves and Plymouth City Patriots, where he wrote his name in the BBL history books by making the top ten individual scoring performances with 46 points, ranking ninth overall in the standings for most points in a game.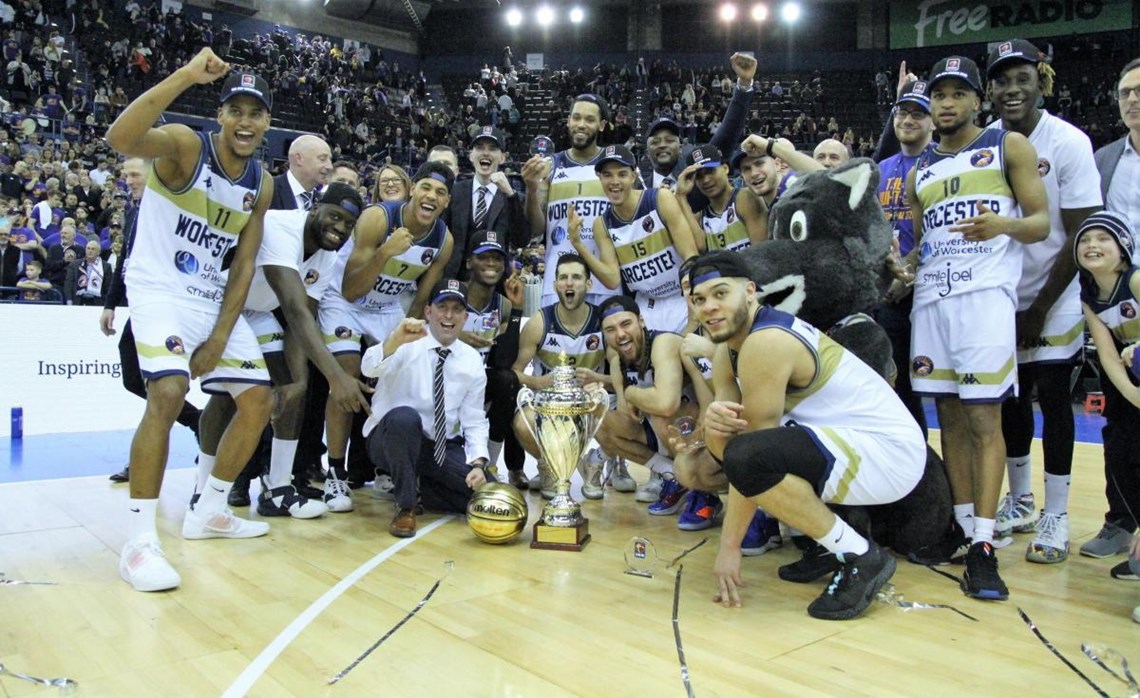 From euphoria to depression 
In January of the 2019/20 BBL season, and months out from the world being bewildered and shut down by the COVID-19 pandemic, the Worcester Wolves have just beaten the Bristol Flyers 67-59 to lift the BBL Cup for the first time in the club's history, and Josephs has scored a key bucket, plus a pair of free-throws to help the Wolves seal their historic victory. Feelings of euphoria spread across the team and coaching staff as they celebrate their success. Then news filters through to the team bus that Kobe Bryant and his daughter, Gigi, have died in a helicopter crash in Calabasas, California. Instantly, the team's feeling of elation is crushed to sadness, depression, and mourning.  
Josephs found the death of Bryant particularly difficult to overcome, as he had been inspired by the Black Mamba's approach to basketball and life and had designed coping mechanisms for managing his anxiety and mental well-being whilst being a professional basketball player based on Bryant's ethos.  
"I would watch Kobe's videos on YouTube all day long and for me it was just about his level of obsession. And then this complex sort of developed where it was like if I don't do my own workout before the game, I'm going to get to the game and I'm not going to catch the ball, I'm going to miss every shot, I'm going to forget how to shoot. And so that is why I started doing like three-hour workouts before games just to kind of ease [my] anxiety. Even watching stuff about his mentality and how he used to think because I was struggling, so I needed some help from somewhere," said Josephs, who experienced a panic attack during a Wolves BBL game that brought his future in basketball into sharp focus. 
"I felt it building on the bench. It felt like the 2500+ fans were like right next to me, surrounding me. I could feel my heart beating harder than usual and I was in a cold sweat. In the end, I got up off the bench and walked to the end and got on one of the static bikes to loosen up my hip, but really, I just wanted to get some space from everyone. I could feel something happening and I got back on the bench and had a panic attack. It was mad because I've got a psychology degree and knew what was happening, but I couldn't stop it. My senses were so heightened, I could hear everyone shouting, my coaches looking at me in the face, the basketballs bouncing, how hot it was in there. I could smell the popcorn and drinks and I had to get out of there. It was horrible. 
"Once the game had finished, I just got out. I didn't shake any of the team's hands. I didn't do the team shout. I just needed to get to the locker room get my stuff and I walked out. Eventually, I had a meeting with coach Newby and told him the real [reason] and apologised to the team. I think I played two more games before Covid hit."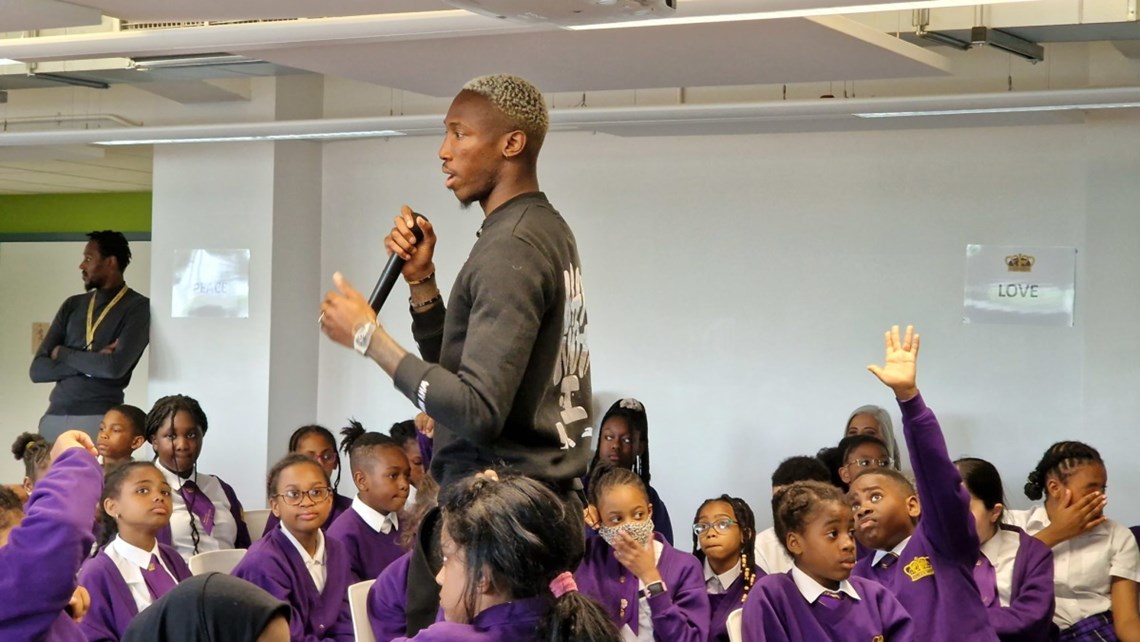 Why Not I   
Josephs got the idea for Why Not I when he was 12 years-old, after a teacher told him that he couldn't play basketball in America if he didn't even play for England. Reeling from being chastised and undermined, Josephs asked himself why not? Why wouldn't he back himself and believe in the chance to succeed and chase his ambitions and passions despite what others think? 
To spread his mental health message through the business, he has curated two channels: one is about education and the other, branding and campaigns. The former is naturally about teaching people about mental health and the impact that social media, for example, can have on anxiety, depression and confidence. Josephs' focus is on emphasising that mental well-being is a spectrum – that there's good and bad mental well-being and that all states of mind should be talked about. On the other hand, his campaign projects are about showing people that lifestyle changes have a big part to play in sustaining mental well-being, and has been delivering these through all manners of mediums, including art therapy, life coaching, fashion shows and to celebrate the black British community for Black History Month, he created a Why Not I capsule collection.  
He's also delivered talks and workshops in several schools, and worked with the likes of the Cyrille Regis Legacy Trust, the Birmingham and Solihull Mental Health Foundation Trust, the NHS, Birmingham 2022 and recently hosted a basketball clinic – KJ Skillz Elite x Why Not I – helping the brightest young hoopers understand more about the game and the importance of positive mental health.  
"I've always wanted to be more than a basketball player. I want to help people with their mental health, because a lot of people think from the outside that I've got my stuff together. So, they come to me for advice, parents come to me for advice, and I end up giving them advice. And because I keep it real with them, and I don't want them to go through what I've gone through, people say that I've really helped them, and I enjoy this feeling of helping people.  
"My issue was I didn't want to talk and a lot of players that I know and people I know don't want to talk until they find someone they're comfortable with. So, if I can destigmatise the whole bad vibes about mental health, then everyone should feel more comfortable to go find someone they feel comfortable talking to." 
.
.
.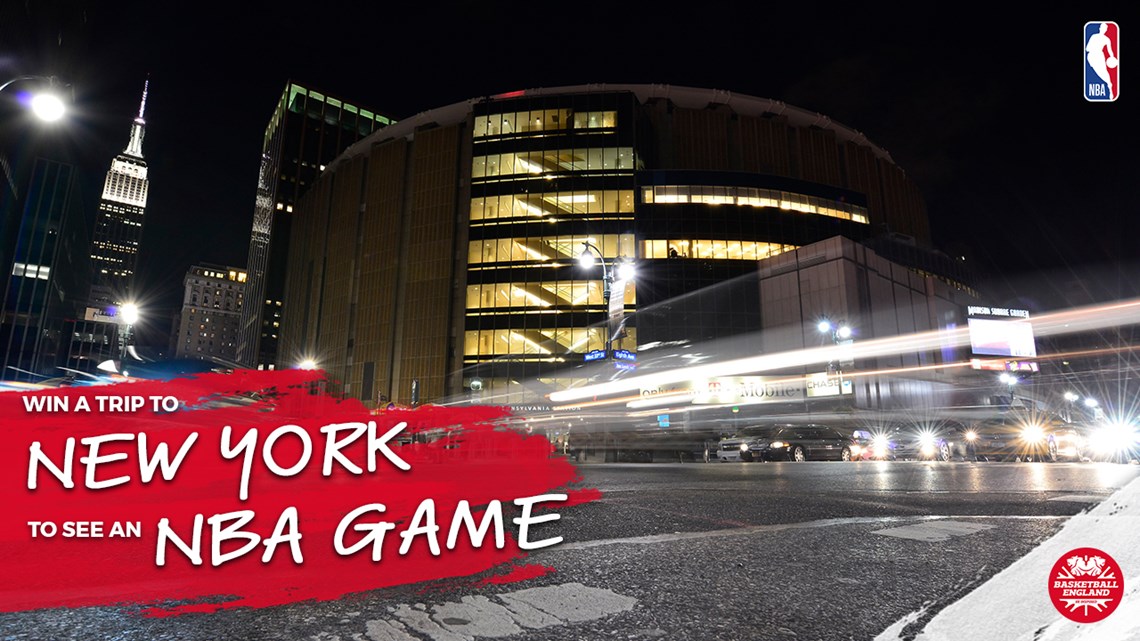 Join Basketball England for free and win a trip to New York City, courtesy of the NBA.
Whether you have a Supporter Account as a fan, follower, enthusiast or advocate, or a Full Account and have paid for a licence to play, coach or officiate in competition, you can enter our prize draw.
Basketball has the power to change lives. Our #GameTime campaign aims to raise awareness of the positive impact that basketball can have on people no matter who they are or where they are from.
.
.