Great Britain will be represented at the World Maxibasketball Championships for only the second time.
The 16th series of the event is set to take place between 26 August and 3 September 2023 in Mar del Plata, Argentina.
GB Maxibasketball (GB Maxis) performance programme has begun preparations for the GB Men's 40+, 50+, 55+ and GB Women's 35+ and 45+ teams to take part in the tournament run by the International Maxibasketball Federation next summer.  This will be four years on from Great Britain's first appearance on the world stage in Espoo, Finland in 2019 at which time the nation's first World Championship medal was won by the GB Maxis Women's 50+ team.
GB Maxibasketball held open training sessions between August and November to enable former performance level players to try the programme out.
GB Maxibasketball men's programme lead Jesse Sazant said:
"I am really excited about the opportunity to be part of GB Maxibasketball's second entry to the World Championships, including our first entry of men's teams [at this level].
The players and staff have committed to leave their egos at the door and build a high level performance programme. Argentina will be a great test of how we have grown since the European Championships as we compete for medals on a world stage."
GB Maxis' womens' programme lead CJ Lee said:
"With the news of GB Basketball Age Groups teams confirmed for the FIBA European Championships 2023, and on the eve of GB Senior Men's World Cup tie against Serbia this announcement is timely (and I wish them every success tomorrow). It cements maxibasketball as part of the wider basketball community and showcases high performance across all generations. I'm really looking forward to seeing how GB Maxis will shape up,  and I'm hungry for a podium place in Argentina."
Players in the mix for World and European programmes in 2023 & 2024 include the likes of former LA Lakers, GB & England power forward Steve Bucknall, former internationals George Branch, the legendary ex-Crystal Palace shooting guard Paul Stimpson, Brixton Topcats & ex-England guard Andrew Bailey, former BBL players David 'TinTin' Watts, Gareth Laws, the ever-youthful Keith 'Peter Pan' Pringle and defensive specialist Danny Badham-Ligiari.  Basketball siblings Louise Cooke and Nick Cooke (based in AUS) also feature in their respective age group squads, as does former Avon Northampton shooting guard Justine Allpress (USA-based) and Cheshire's Uche Ofili, who was a member of GB Maxis' Silver-medal winning M35+ team at this years Europeans in Malaga.
Steve Bucknall said:
"GB Maxis have delivered a fantastic program that helps veteran ballers reconnect with old friends and to flex their new ambitions to represent their nation at competitive events. More importantly, it has proved to be an excellent and inclusive vehicle to bring the vets together so we can continue to engage in our basketball community. Although theoretically, the competition is less dynamic than it once was, it still reminds us that it's never too late to adapt and increase your knowledge and skills of the game. GB Maxi  Basketball is again aiming for medals in summer 2023 at the world championships in Argentina, where they will enter multiple teams."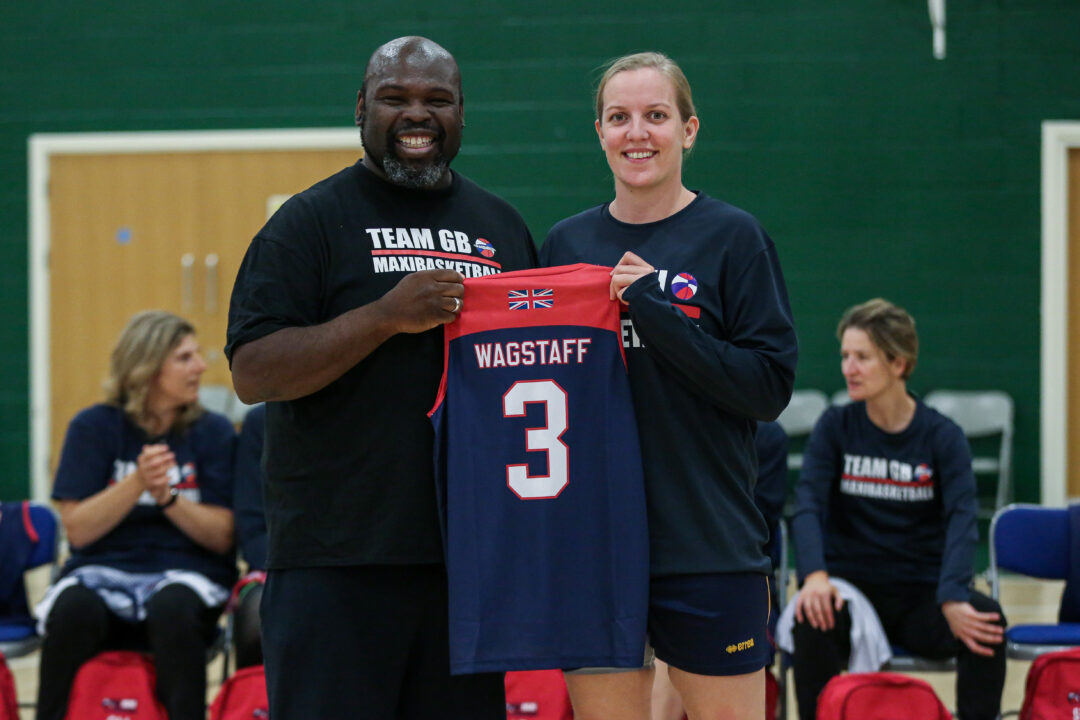 European championship W35+ gold medallists will bid to convert their European gold to World championship gold
The team includes WBBL players Helen Naylor (Sheffield), Mille Watkins (Sevenoaks) and Sarah Wagstaff (Cardiff) alongside national league player Rehana Khalil (Stockport) and ex-international Sarah Cooney.
Helen Naylor said:
"I have thoroughly enjoyed being a part of the GB Maxis, it is a great way to still be able to represent your country and play at a high level as you get older.  The environment the staff have created is professional, based on performance values we all share, and puts us in the best possible chance to be successful. There was lots of buzz around our gold medal in Malaga and I hope that has inspired others to consider joining the programme. I can't wait for us to be tested at the world championships this summer in Argentina."
Key to supporting the GB Maxis' age group teams out in Argentina next year will be the presence and expertise of the programme's terrific Sports Science & Medicine Team (SSM) led by the highly experienced GB Basketball physiotherapist, Dr Mark Dayson.
Acknowledging that travel to Argentina may not be possible for everyone for a variety of reasons, GB Maxibasketball will also offer an additional programme in Europe for a further three categories M35+, M45+ and W50/55+. All competitions will of course help players gain valuable experience ahead of preparations for the European Maxibasketball Championships 2024, in Italy, where we would hope to field a full complement of male and female teams from 35+ to 60+.
Maxibasketball in the UK does not receive public funding. It is entirely funded by its participants and via fundraising and business sponsorships and marketing. Businesses interested in partnering the GB Maxibasketball programme for the World and European Championship 2023 and 2024 international cycle can contact [email protected]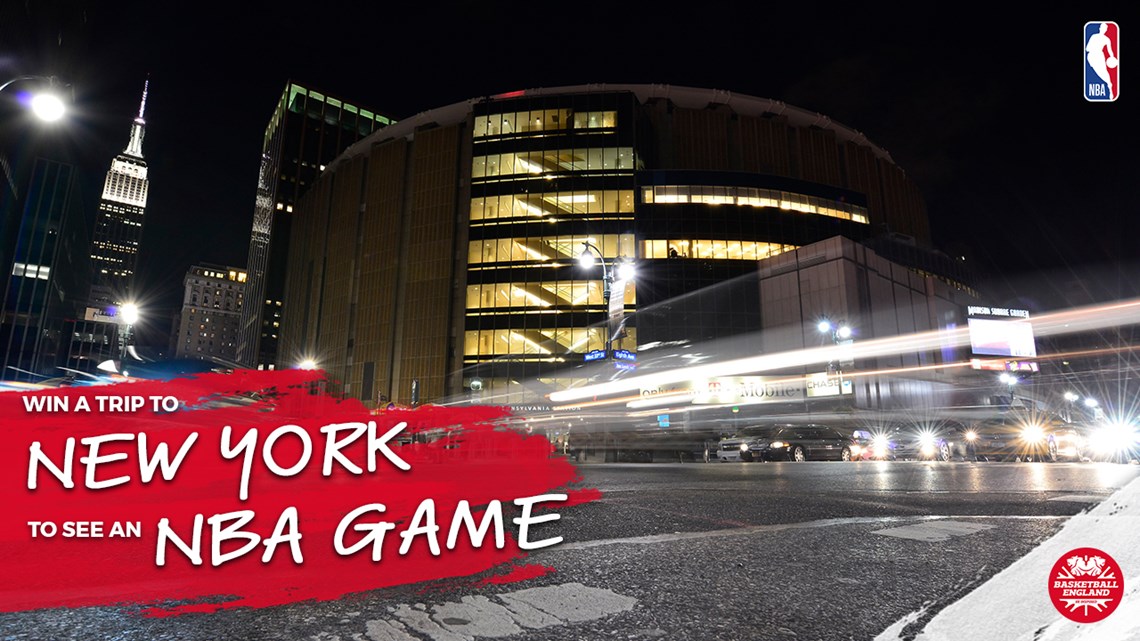 Join Basketball England for free and win a trip to New York City, courtesy of the NBA.
Whether you have a Supporter Account as a fan, follower, enthusiast or advocate, or a Full Account and have paid for a licence to play, coach or officiate in competition, you can enter our prize draw.
Basketball has the power to change lives. Our #GameTime campaign aims to raise awareness of the positive impact that basketball can have on people no matter who they are or where they are from.
.
.