After a quiet one last weekend, D1W is back with a bang.
There's a full house across the league over the next two days, with six games planned and all 12 teams set to feature.
That includes an eye-catching clash between one loss teams Solent and Brent, with the NBL Live cameras set to catch that one as part of a D1W/D1M double-header from the South coast.
We take a look at all the action below, with links to live stats and live streams at the bottom of the page.
The number of one loss D1W teams will be reduced from three this weekend as Brent travel to Solent.
The Londoners have performed above all expectations this season after their promotion from Division Two, and a game that would surely have been marked as a likely Kestrels' win before the season began now looks like it should be an evenly-matched contest.
Part of the Bulls' success has come off the back of the production of former Player of the Week Jess Davies. The Loughborough product is averaging an impressive 13.6PPG/10.8RPG double-double on the season, leading the way for a number of solid performers.
Rochelle Davids (5.8APG/3.0SPG) is third in the league for assists and sixth for steals, whilst both Ellie Bishop (45.0%) and Imogen Youd (42.3%) are connecting at an impressive rate from beyond the arc.
It all adds up to Brent possessing the league's third best offence at 68.4PPG, and the league's second best defence, conceding just 53.2PPG.
One of the teams above Brent in the offensive pecking order is Solent, however. Boasting the skills of the league's top scorer in Faye Endean (21.2PPG), the Kestrels drop 73.2 points per outing, suggesting both teams have the fire power to put on a high-scoring show for the NBL Live cameras.
That said, the only team that ranks better than Brent on defence? That'll be Solent as well, allowing just 42.8PPG. Points or not, it suggests tomorrow's clash will be full of quality at both ends of the floor and not to be missed.
Tip is set for 3:30pm, with John Hobbs once again set to lead the way for the NBL Live crew.
.
Elsewhere this weekend
That leaves five other games on the weekend, starting with Cardiff Met Archers II (0-6) hosting CoLA Southwark Pride (5-2).
As one of only two teams yet to record a win this season, Cardiff may well have a tough task finding success against the reigning champs. CoLA have also won four in a row and have momentum on their side right now.
Thames Valley Cavaliers (4-2) welcome Worcester Wolves (1-6), with TVC looking to bounce back from last weekend's loss against a Saruna Gudza inspired Ipswich. The Wolves are on a run of five games without a win as well, sitting tenth in the standings at present.
Ipswich (3-3) pulled off that win against Thames Valley without the league's second top scorer, Liv Forster (19.0PPG). With Forster playing well in the WEABL this past Wednesday, it suggests she could be back for this weekend's clash against London Lions II (2-3).
The Lions own standout, Fatmata Janneh, celebrated a commitment to American programme Saint Peter's University by dropping 42 points of her own during the week. The battle between these two young standouts will surely be one to watch.
Bristol Academy Flyers (0-6) have the task of trying to slow down Reading Rockets (4-1), with the Berkshire side riding a four game win streak, whilst Sunday's only contest sees Loughborough Riders (5-2) and back-to-back Player of the Week Alia El Shabrawy heading to Anglia Ruskin University (3-3).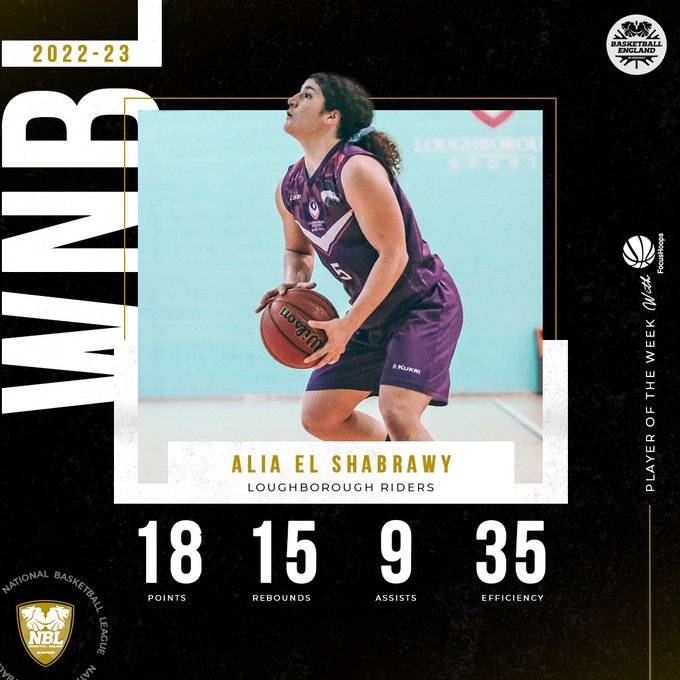 This weekend's fixtures:
Saturday 19 November
1pm - Cardiff Met Archers II vs CoLA Southwark Pride - LIVE STATS
3pm - Thames Valley Cavaliers vs Worcester Wolves - LIVE STATS
3:15pm - Bristol Academy Flyers vs Reading Rockets - LIVE STATS
3:30pm - Team Solent Kestrels vs Brent Bulls - LIVE STATS/LIVE STREAM
3:30pm - Ipswich vs London Lions II - LIVE STATS
Sunday 20 November
4pm - Anglia Ruskin University vs Loughborough Riders - LIVE STATS
.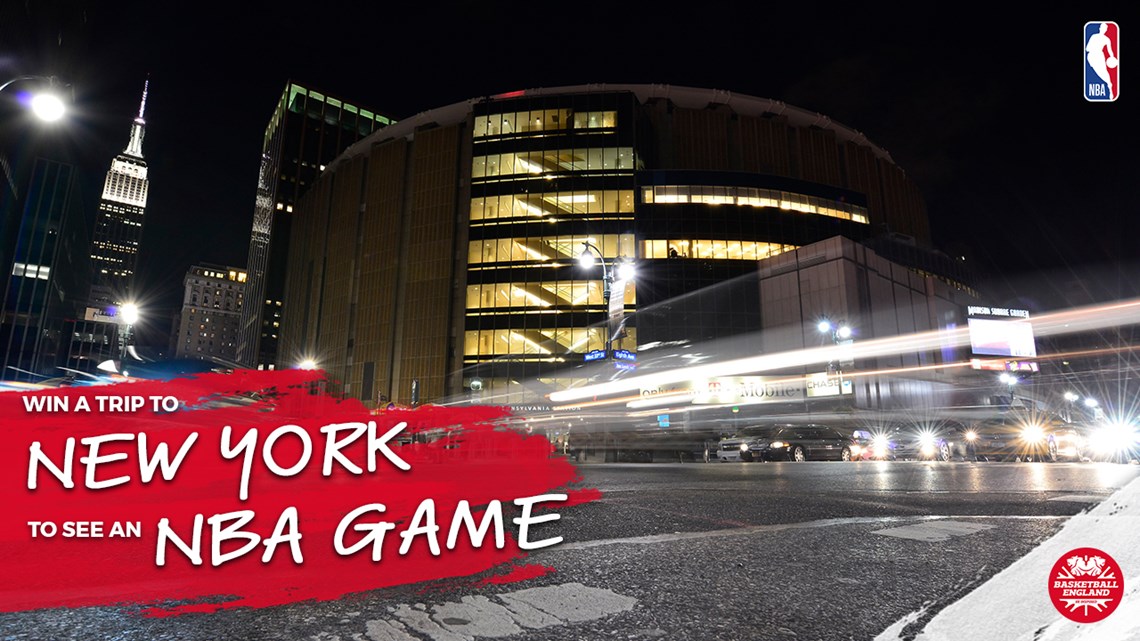 Join Basketball England for free and win a trip to New York City, courtesy of the NBA.
Whether you have a Supporter Account as a fan, follower, enthusiast or advocate, or a Full Account and have paid for a licence to play, coach or officiate in competition, you can enter our prize draw.
Basketball has the power to change lives. Our #GameTime campaign aims to raise awareness of the positive impact that basketball can have on people no matter who they are or where they are from.
.
.
Main image credit - Luke Simcock