Great Britain's Women secured a 76-69 overtime win over Portugal in a EuroBasket Women qualifying thriller in Porto.
Temi Fagbenle (28 points), Kristine Anigwe (16) and Chantelle Handy (14) combined for 58 points for Chema Buceta's team, but it was a tireless all-round team performance on both ends of the floor that secured an important win for GB ahead of Sunday's away clash with Greece.
Buceta said:
"This has been a very, very tough game. I am really proud of the team for how they fought throughout the game. Even in overtime we were five points down and we were able to overcome that and secure the win.
"That performance was a good example of our faith and of our believing in ourselves, and playing hard for Great Britain, so I am really happy about that, but this game is done now and we have to focus straight away on Sunday against Greece. We need to recover quickly physically and from the emotion of this game and get ready for Greece on Sunday."
GB led for much of the game but a tight, low-scoring first half meant that neither side was able to pull away and back-to-back three-pointers by the hosts midway through the second period gave them enough of a cushion to take a two-point lead into the half.
GB applied good defensive pressure throughout the contest and that started from the first buzzer as the visitors forced five turnovers out of the hosts in the opening four minutes of action, setting a tone for the rest of the game. Points in the paint were a theme for GB early-on as well and that continued throughout the match as the visitors notched 32 points inside compared to Portugal's 16.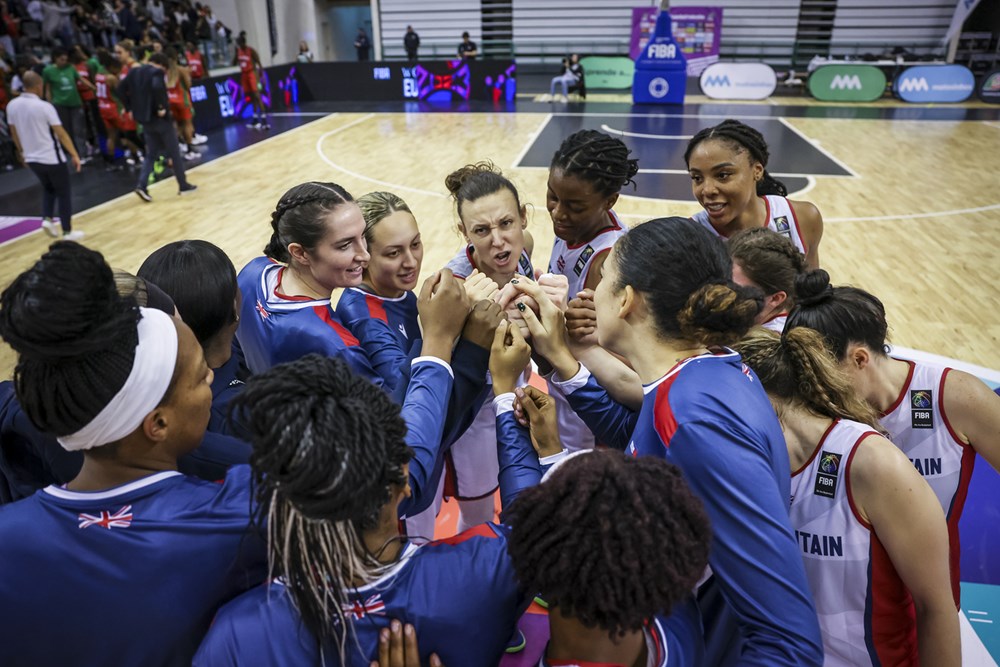 Hannah Robb's early introduction to the fixture off the bench caused problems for the hosts as she scored five important points in the opening stanza to give GB a four-point lead, with Georgia Gayle's corner three a highlight of the early stages as well, as Fagbenle, Anigwe and Handy collectively kept GB's scoring total ticking throughout the first half.
GB's intensity rose even further on the defensive end in the third quarter as they retook the lead but Portugal stayed within touching distance with some timely buckets of their own.
Iced in overtime
The visitors built a lead of six going into the final 90 seconds of regulation time, but two quick scores by the hosts cut the gap to two and Coach Buceta called a timeout to regroup.
Portugal took the lead with 30 seconds to go before Kennedy Leonard was fouled driving to the basket moments later and converted both free throws with the hosts in the penalty for a one-point lead, but GB's opponents just wouldn't go away and they fought back once again to take the game to overtime.
Roaring to a strong start, Portugal looked to have taken control of the fixture in overtime, but the cornerstones of GB's strong performance on the night came to their rescue once again as Coach Buceta's side held the hosts scoreless for the final two-and-a-half minutes of overtime and used good ball movement and shot selection to go on a 12-0 run and secure a thoroughly deserved win.
Fagbenle finished the fixture with an incredible stat-line of 28 points, seven steals, five rebounds, five assists and a block, while Anigwe had a 16-point, 10-rebound double-double and Handy had seven rebounds to go with her 14 points.
Watch Great Britain take on Greece at 4pm GMT on Sunday live on FIBA's YouTube channel!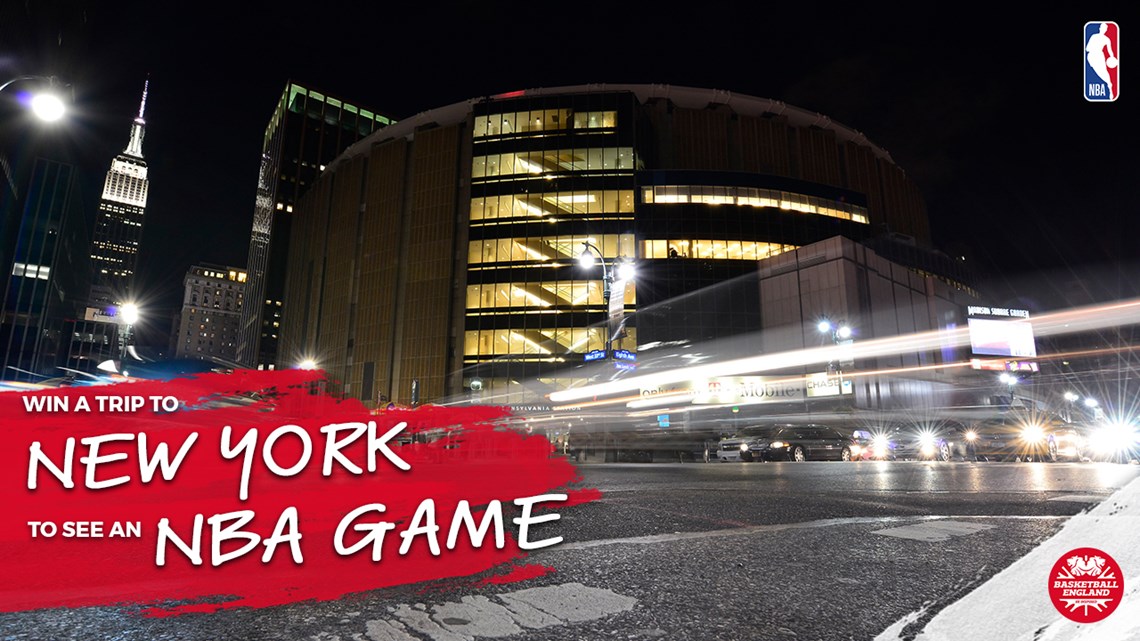 Join Basketball England for free and win a trip to New York City, courtesy of the NBA.
Whether you have a Supporter Account as a fan, follower, enthusiast or advocate, or a Full Account and have paid for a licence to play, coach or officiate in competition, you can enter our prize draw.
Basketball has the power to change lives. Our #GameTime campaign aims to raise awareness of the positive impact that basketball can have on people no matter who they are or where they are from.
.
.