It's Team and Player of the Week time as FocusHoops' Darren Paul once again has his say on the best performances from last weekend's D1W action.
As a writer, commentator, podcaster and more, Darren gives his expert view on the high-achievers of the women's top flight.
Have your say on this week's choices and give a shout-out to the players you think deserve one using the hashtag #NBL2223. Don't forget to tag us!    
Twitter: @NBLengland / @FocusHoops  
Facebook: @NBLengland  / @FocusHoops  
Instagram: @nblengland / @focushoops  
How it works  
Darren will pick a Player of the Week and four other selections to round out his Team of the Week, paying attention to the following criteria:
Efficiency  
Stats  
Team and opposition strength  
Periods of influence in the game 
Being on a winning team (exceptional performances from players on losing teams will be considered for TOTW)
Other players will also receive a shout out as honourable mentions at the bottom of the piece.
The FocusHoops Team of the Week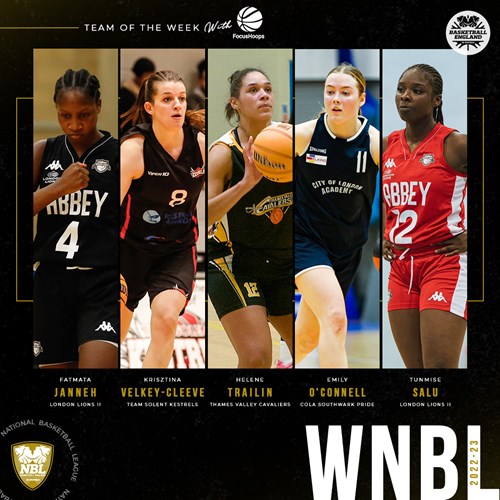 Player of the week
Fatmata Janneh - London Lions - Forward 
26PTS, 18REB, 5AST, 6STL, 3BLK 41EFF 
Fatmata Janneh celebrated the announcement of her committal to St Peter's in D1 to play for Jenn Leedham and Jo Leedham-Warner with a monster performance in Lions' win over Ipswich.  
Janneh finished with a 26 and 18 double-double in a performance that demonstrated the best she has to offer. Strong work on the glass, efficient shooting at 47% from the field and finding teammates for five assists, she was also a threat on the defensive end finishing with six steals and three blocks whilst only committing two personal fouls.
All in all, it was a great week for Janneh, who also picked up WEABL Player of the Week honours.
Krisztina Velkey-Cleeve - Team Solent Kestrels - Guard 
13PTS, 14REB, 8AST, 4STL, 23EFF 
Krisztina Velkey-Cleeve continues her strong start to the season with a valuable near triple-double in her side's close win over Brent at home on Saturday.  Velkey-Cleeve fell just two assists short of the triple-double along with her 13 points and 14 boards, and put in work on the defensive end with four steals and a block against the tough upstarts from London.  
Velkey-Cleeve was a constant presence for her side and it shows in the fouls count with her being fouled seven times in the contest.
The win keeps TSK in the top two and the skipper was a big factor in that.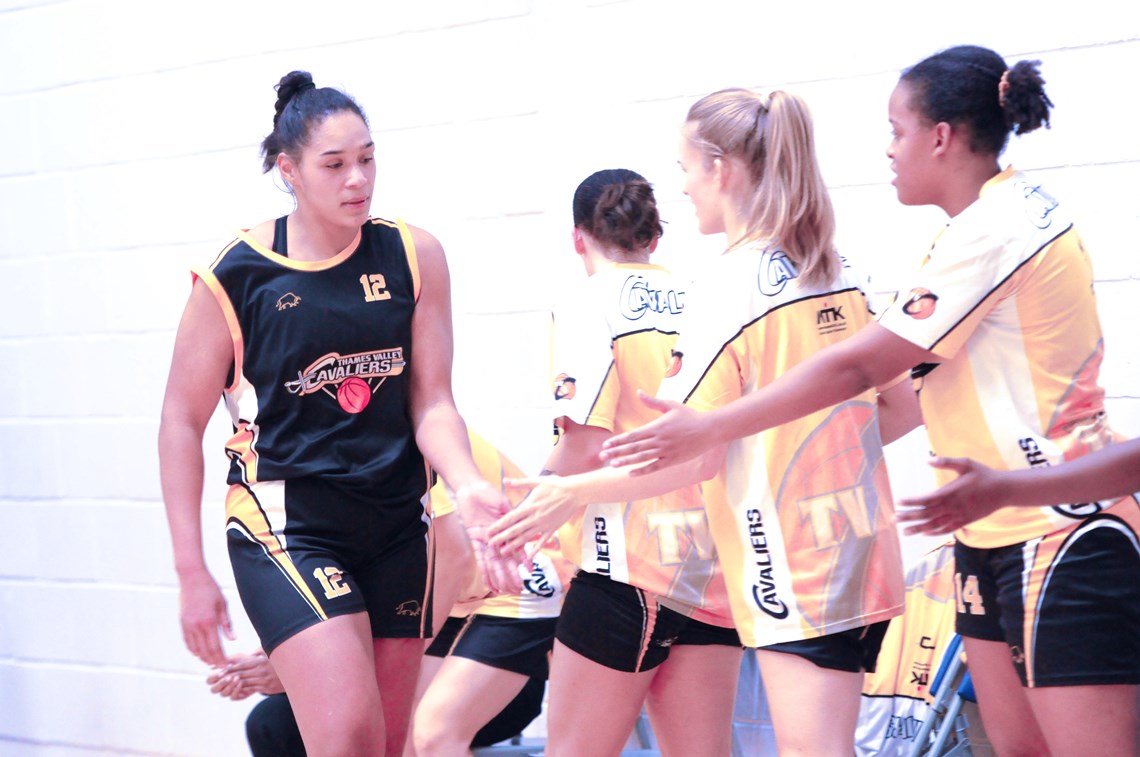 Helene Trailin - Thames Valley Cavaliers - Forward
19PTS, 20REB, 1AST, 32EFF

 
Helene Trailin (pictured above) once again dominated the boards as TVC took a huge home victory over Worcester on Saturday. Trailin finished with 19 points, hitting 9-10 from the stripe and pulled down 20 rebounds, 11 of which were on the offensive end as she dominated the boards on both ends.  
Trailin also snagged a steal and sent one shot back in a hugely impressive 24 minutes of action that helped improve her side's record to 5-2 on the year.
She is already looking like one of the best acquisitions made this off season.  
Emily O'Connell - CoLA - Guard 
21PTS, 3REB, 2AST, 24EFF 
CoLA's Captain Emily O'Connell led the way in her side's strong road victory in Cardiff on Saturday afternoon. O'Connell led the side in scoring, hitting at 54% on her way to 21 points, including sinking three triples and going a perfect 6-6 from the line.  
O'Connell added three boards and made two assists in a scoring heavy performance but the skipper still held up her end on defence. O'Connell tied the team high in steals, with five, as CoLA made life very difficult for the Welsh capital's club.  
Tunmise Salu - London Lions II - Forward
12PTS, 13REB, 1AST, 3BLK 24EFF 
Tunmise Salu came off the bench on Saturday for the Lions II in their statement victory over Ipswich on the road and finished with an efficient 12-13 double-double in 24 minutes of action. 
Salu's points came from 75% shooting and her rebounding was distributed well, with eight of her 13 boards coming off the offensive glass, generating second chance opportunities for her side, an area that the Lions eclipsed Ipswich in.
Salu was no slough on defence either, snagging three steals and kept things clean collecting just a single personal foul in a fine performance for the resurgent Lions.  
Team basketball 
Lions control Ipswich on the road as four hit double-digit scoring 
The London Lions II have been threatening to put a score line like this on a side and this weekend they handed a tough 42 point defeat to Ipswich on the road.
The Lions finally saw their star names all click in to gear at the same time, with the Captain Grace Strickland, NCAA-bound Fatmata Janneh and leader Ruchae Walton all scoring 20+ points at a very efficient clip.
The Lions were able to also count on Tunmise Salu coming off the bench to contribute a big double-double performance that saw the Lions finish the weekend in the playoff positions.  
Kestrels consign Brent to second loss
Team Solent Kestrels sit second in D1W thanks to their five point home victory over Brent Bulls on Saturday.
Solent were led in scoring by Anna Nevison and Megan Dorney, who both bagged 15 points, along with 13 more from the captain Krisztina Velkey-Cleeve to down the Londoners.
Dorney and Velkey-Cleeve both finished with double-doubles, as Dorney got boards on both ends finished with 13 for the game.
Making the TSK victory all the more impressive was getting the win without one of their biggest stars Faye Endean. Despite a late fight back from Eleanor Bishop and Wura Ijelum, Nevison settled a thrilling contest from the charity stripe with just seconds left in the tie.  
Honourable mentions
Ruchae Walton (LL2) - 21P/7R/3A/21EFF 
Lindsey Cleary (REA) - 15P/10R/6A/16EFF 
Grace Strickland (LL2) - 24P/2R/3A/21EFF 
Main images: Luke Simcock, Flo Alalade
Graphic images: Luke Simcock, ImageQuest, Sam Neter/Hoopsfix
.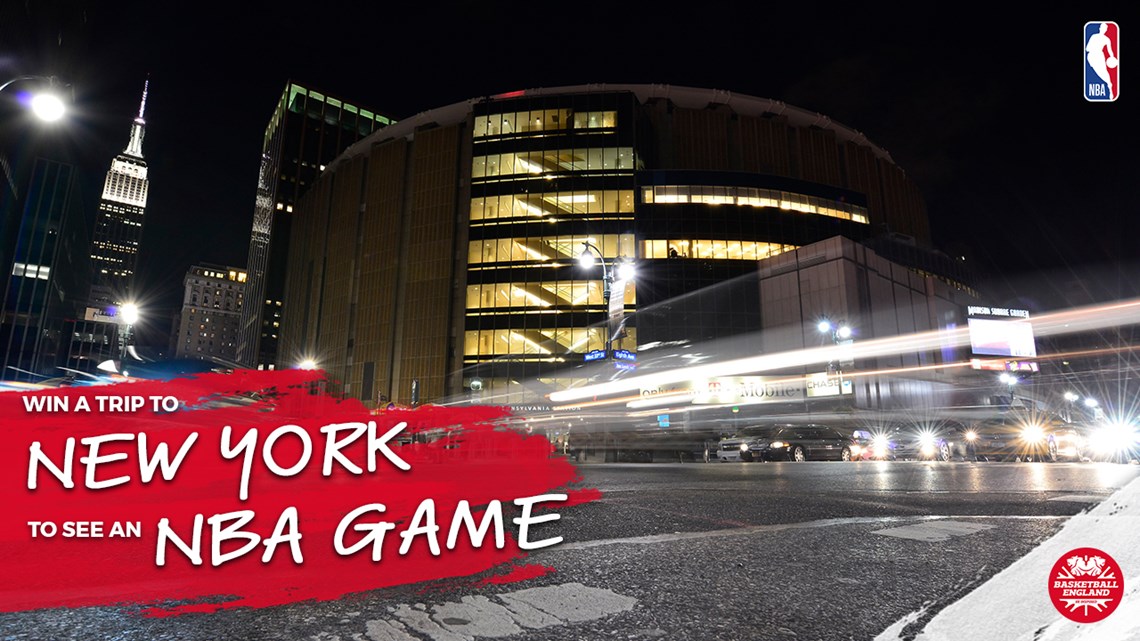 Join Basketball England for free and win a trip to New York City, courtesy of the NBA.
Whether you have a Supporter Account as a fan, follower, enthusiast or advocate, or a Full Account and have paid for a licence to play, coach or officiate in competition, you can enter our prize draw.
Basketball has the power to change lives. Our #GameTime campaign aims to raise awareness of the positive impact that basketball can have on people no matter who they are or where they are from.
.
.