D1W fans are spoiled for choice this weekend with some great match ups set to take place.
Former winners Ipswich host last season's playoff finalists Solent, reigning champs CoLA take a trip to in-form Reading, and third plays fifth as Loughborough entertain Thames Valley.
There's three other games on the schedule that are bound to provide plenty of action as well, meaning D1W will have plenty of options for quality action in the next few days.
We take a look at all the action below, with links to live stats and live streams at the bottom of the page.
Two title challengers go head-to-head this weekend as Loughborough welcome Thames Valley.
The Riders won three games in a row to start the season, setting their stall out as a contender during a run that also included an early victory against reigning champs CoLA.
Coach Parr's team have since been slowed by losses to the likes of Reading, Brent and Anglia Ruskin, but the Midlands side clearly still have enough across their roster to be a factor in the upper reaches of D1W this season.
One reason is the continued excellent play of Alia El Shabrawy. Averaging a near triple-double of 17.0PPG, 13.4RPG and 8.4APG, it's hard to bet against the talented guard every time she steps onto the floor.
Thames Valley have match winners of their own though, including forward Helene Trailin and guard Kat Goldsby, both of whom have appeared in the FocusHoops Team of the Week on more than one occasion this year.
With Solent and Reading having just a single loss to their name so far, neither team will want to slip further off that pace this weekend. That goes double for Loughborough, who sport one defeat more than tomorrow's visitors as things stand.
.
Elsewhere this weekend
The schedule tips off tomorrow with a much-anticipated clash between Ipswich (3-4) and Team Solent Kestrels (6-1).
Solent are flying high at the moment and look set for another run at trying to secure league and playoff success. That push could continue this weekend against an Ipswich team who are 2-3 on their own court this year.
Anglia Ruskin University (4-3) picked up a valuable win against Loughborough last time out, and they'll hope to build on that as they entertain winless Cardiff Met Archers II (0-7).
Reigning Player of the Week Fatama Janneh was in stunning form last weekend, she'll try to keep that output going away to a Worcester Wolves (1-7) who are on a six game losing streak.
Sunday contains three games, with Loughborough and Thames Valley already covered above.
That leaves Brent Bulls (4-2) at home to Bristol Academy Flyers (0-7), with the Bulls looking to bounce back from two straight losses against Thames Valley and Solent, whilst Bristol are still trying to find their first W of the campaign.
Reading Rockets (5-1) taking on CoLA Southwark Pride (6-2) is the weekend's only other game, with both teams riding a five game winning streak. One of those runs will end this weekend though, but will it be in-form Reading or defending champs CoLA?
This weekend's fixtures:
Saturday 26 November
3:30pm - Ipswich vs Team Solent Kestrels - LIVE STATS
4pm - Anglia Ruskin University vs Cardiff Met Archers II - LIVE STATS
7pm - Worcester Wolves vs London Lions II - LIVE STATS
Sunday 27 November
1:15pm - Reading Rockets vs CoLA Southwark Pride - LIVE STATS/LIVE STREAM
3:30pm - Loughborough Riders vs Thames Valley Cavaliers - LIVE STATS/LIVE STREAM
5pm - Brent Bulls vs Bristol Academy Flyers - LIVE STATS
.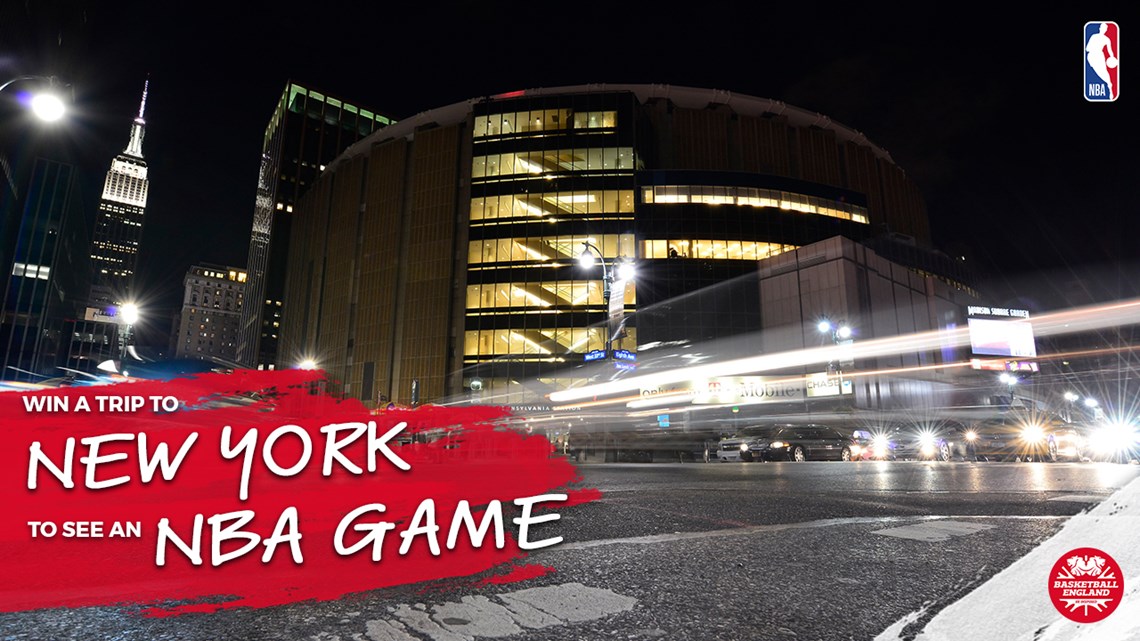 Join Basketball England for free and win a trip to New York City, courtesy of the NBA.
Whether you have a Supporter Account as a fan, follower, enthusiast or advocate, or a Full Account and have paid for a licence to play, coach or officiate in competition, you can enter our prize draw.
Basketball has the power to change lives. Our #GameTime campaign aims to raise awareness of the positive impact that basketball can have on people no matter who they are or where they are from.
.
.
Main image credit - Flo Alalade