The 
Hoopsfix All-Star Classic
 will return for its eighth edition with the 2022 event confirmed to take place on Saturday 28 May at Crystal Palace National Sports Centre, in London.
Discounted early bird tickets are now on sale as the showcase of the top junior talent in British basketball welcomes back fans for the first time since 2019 and following sellouts every year, has moved to a new venue with increased capacity.
With sponsorship deals still being finalised, Hoopsfix can confirm Foot Locker, Sportserve, Molten, 5or6, Always Ballin' and Red Bull will be supporting this year's Classic with further announcements to come.
Two Under-19 games are on the schedule with the Under-19 women's game at 1:00pm followed by the men's game at 4:00pm, with both games seeing a mixture of Class of 2022 and Underclassmen suiting up, while players will also battle it out in a three-point shootout (12:30pm) and dunk contest (3:30pm).
That could well mean an appearance for some of the best and brightest from Basketball England's EABL, WEABL and ABL competitions, who played out a trio of high-quality finals in Manchester yesterday, with wins for Dagenham Park, CoLA and Charnwood College Riders.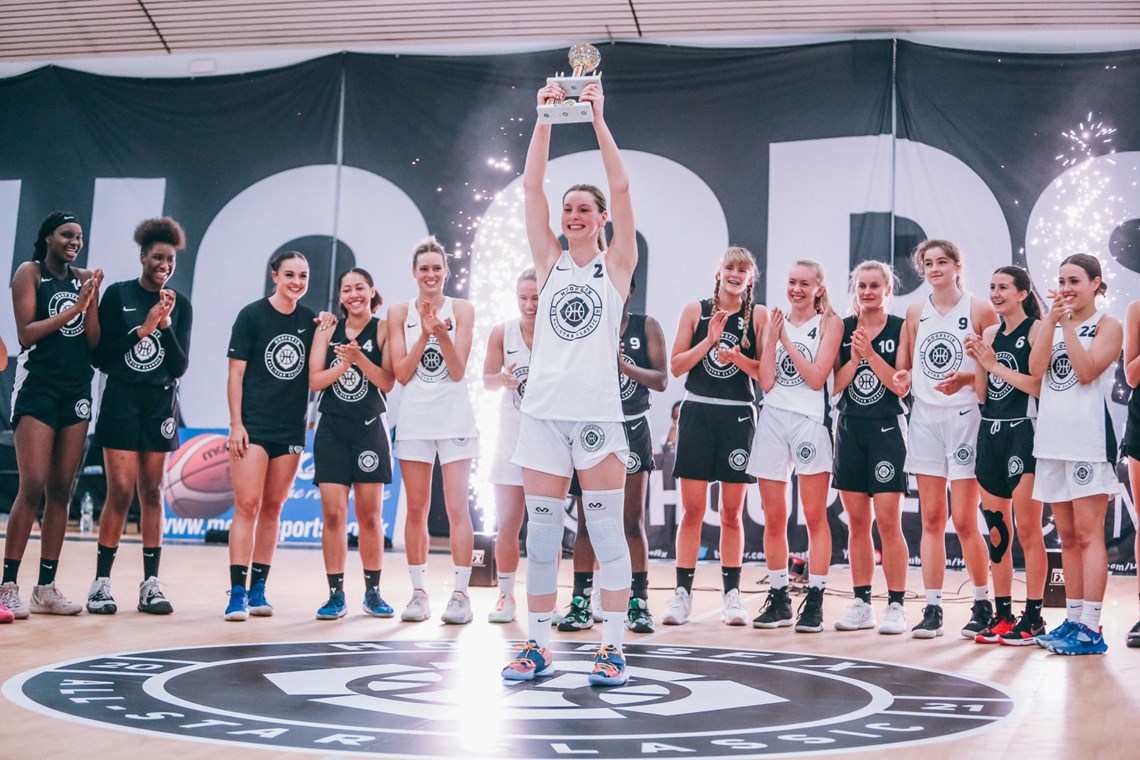 "It's great to be able to welcome fans back again in a new venue with double the capacity we previously had," founder of Hoopsfix, Sam Neter said.
"We're looking forward to once again assembling the best under-19s the UK has produced to battle it out across the two games and hope to see you there on the day!"
Early-bird tickets – with up to 25% off general admission prices – are now available for the next four weeks, at £8 for adults and £6 for under-18s, with group discounts for batch purchases of more than 10.
The event is organised by the Hoopsfix Foundation, the not-for-profit arm of Hoopsfix.com, with any profits being ploughed back into the growth and development of the British game – in 2021 proceeds from the Hoopsfix All-Star Classic were used to help renovate Clapham Common basketball courts.
The rosters will be revealed in the coming weeks, along with further announcements.
Use the hashtag #HASC22 on all social media platforms to help spread the word, and be in with a chance of winning prizes around the event.
For more information about the event, its history and to buy tickets, click the button below.