The KitKing Trophy now has four confirmed semi-finalists, and Rebound's Chris Hughes has used the best of the quarter-final action to select his Team and Player
 of the Week.
Chris, the All-Star organiser, content producer, YouTube host and producer, commentator and social media observer, cast his eye over Saturday's action as Reading, Hemel, Worthing and Derby all picked up wins,  selecting his Player of the Week and four other standouts to make up his Team of the Week in the process.
Have your say on this week's choices and give a shout-out to the players you think deserve one using the hashtag #NBL2223 and #ReboundTOTW. Don't forget to tag us!    
Twitter:  @NBLengland / @Rebound__  
Facebook:  @NBLengland  / @ReboundNBL  
Instagram:  @nblengland / @reboundnbl  
How it works 
Chris will pick a Player of the Week and four other selections to round out his Team of the Week, paying attention to the following criteria:
Efficiency 

 

Stats 

 

Team and opposition strength 

 

Periods of influence in the game 

Being on a winning team (exceptional performances from players on losing teams will be considered for TOTW)
Other players will also receive a shout out as honourable mentions at the bottom of the piece.
PLAYER OF THE WEEK
Troy Cracknell – Reading Rockets, guard
39PTS (12-13FTM), 13REB, 3AST, 1STL, 1BLK, 48EFF
Another week and another Troy Cracknell masterclass. Cracknell's 11-point performance down the stretch was one of the key catalysts as Reading grabbed a 93-87 win against Loughborough, having trailed by five points at the start of the final quarter.
In the last two games, Reading's latest star has only missed once in 22 trips to the line. Cracknell shot an NBA-like 63/50/92 percentage stat line, at a high volume to boot, for an almost carbon copy of last week's achievements.
Kemel Archer - Worthing Thunder, forward
20pts, 12reb, 4ast, 2stl, 33eff
Former Solent Kestrels forward Kemel Archer put in a monster double-double performance to knock Thames Valley Cavaliers out of the Trophy.
With Worthing shooting a team 37.5% from the field, Archer's five offensive rebounds led to key second-chance opportunities on a night where both teams struggled slightly with getting their shots to drop.
The versatile forward led all but one player (tied with team-mate Victor Olarerin) for field goals made and had the best accuracy against all volume shooters as his performance led the Thunder to a 16-point dub.
Jase Harrison - Derby Trailblazers, guard
27pts (7-7 3pt), 2reb, 5ast, 1stl, 31eff
Jase Harrison has been a revelation signing for Derby Trailblazers and is really unfortunate not to win 'Player Of The Week'. A young Solent side didn't have an answer for how to stop the talented guard as he pushed Derby to a 110-70 win.
Harrison put on a shooting show, hitting a perfect seven from seven from three-point range and only missing one field-goal attempt overall in a 25-minute cameo. The former Lions II star was one of the reasons why Derby enjoyed so much spacing and shot around 70FG% as a team at the halfway point.
What also impressed was the guard's movement in the paint to trick the defence on several occasions, opening up his own looks to dish five assists when the pass looked a better option.
Aaryn Rai – Hemel Storm, forward
24pts, 12reb, X2ast, 1blk, 35eff
Aaryn Rai put on a two-way performance in the paint to ensure that Hemel Storm tamed the Bradford Dragons to set up a semi-final tie at Reading Rockets.
The former Dartmouth star has settled in quickly to NBL life and was part of a team effort that kept veteran Ricky Fetske to under 10 points.
Rai was just unplayable as his influence showed on the box score, finishing with a +/- of 34 in the 21-point win.
Raheem May-Thompson – Derby Trailblazers, forward
25pts, 6reb, 4ast, 1stl, 1blk, 32eff
Raheem May-Thompson was a problem at the weekend. Lights-out shooting as well as an all-round performance was too much for a plucky young Solent side.
In a sub-26 minute outing, May-Thompson had the hot hand from everywhere as Derby filled their boots with a team 60.7FG%,
The experienced forward was targeted for fouls on the offensive end as well, with Solent trying anything to slow the former BBL man down as he piled up 25 points.
Team Basketball
WORTHING SHOW DEFENSIVE PEDIGREE TO STRIKE OUT THE CAVALIERS IN THE TROPHY
You know a guard combo of Andre Arissol and David Moya will bring the intensity with a full-court press but Worthing's starting five all brought the energy this weekend, averaging around four defensive boards and nearly two steals as they held a dynamic Thames Valley Cavaliers side to just 66 points.
Even with wholesale changes, this Worthing side seem to be gelling very quickly and will be hard to beat as they aim to fulfil their lofty ambitions.
DERBY TRAILBLAZERS ANNIHILATED TEAM SOLENT KESTRELS IN FRONT OF THE TROPHY
Derby put on a performance in front of the Trophy to show that the reigning champs aren't ready to move aside just yet.
Derby shot the lights out at close to 70% in the first half, building an advantage that opponents Solent would never be able to overcome.
No matter who was on the floor, Derby didn't relent as everyone got a taste of the success. Derby eventually ran out with a 40-point dub with every player getting at least two points yet nobody clocking more than 26 minutes.
Honourable mentions
Hakeem Sylla (HEM) – 18P/15R/2A/2S/2B/31EFF
Taylor Johnson (HEM) – 20P/9R/6A/5S/24EFF
Malcom Smith (DER) – 16P/4R/2A/1S/21EFF
Jeremiah Jenkins (REA) – 18P/3R/5A/21EFF
Justin Hedley (LOU) - 25P)/6R/5A/1S/26EFF
.
.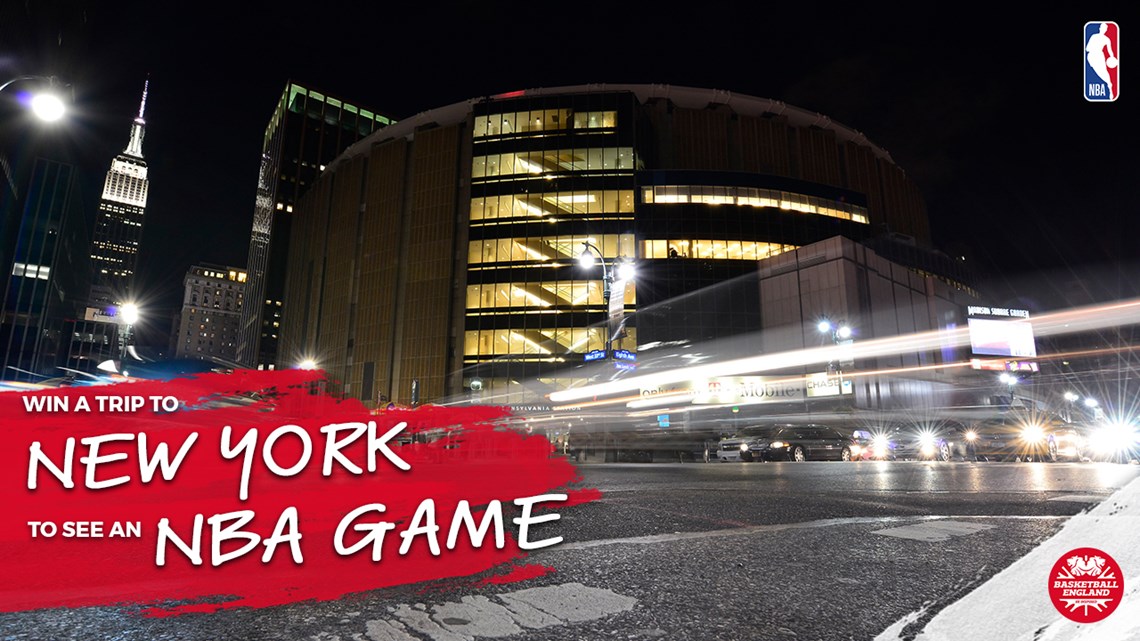 Join Basketball England for free and win a trip to New York City, courtesy of the NBA.
Whether you have a Supporter Account as a fan, follower, enthusiast or advocate, or a Full Account and have paid for a licence to play, coach or officiate in competition, you can enter our prize draw.
Basketball has the power to change lives. Our #GameTime campaign aims to raise awareness of the positive impact that basketball can have on people no matter who they are or where they are from.
.
.
Main image credit - Luke Simcock