Rebound's Chris Hughes is back for 2022/23, picking his KitKing Trophy Team
of the Week, and also highlighting
five 
honourable mentions 
as well as two impressive 
team performances.  
Chris, a content producer, YouTube host and commentator, casts his eye over nine games this past weekend, using them to select his Player of the Week and four other standouts to make up his Team of the Week as well.
Have your say on this week's choices and give a shout-out to the players you think deserve one using the hashtag #NBL2223 and #ReboundTOTW. Don't forget to tag us!    
Twitter:  @NBLengland / @Rebound__  
Facebook:  @NBLengland  / @ReboundNBL  
Instagram:  @nblengland / @reboundnbl  
How it works 
Chris will pick a Player of the Week and four other selections to round out his Team of the Week, paying attention to the following criteria:
Efficiency 

 

Stats 

 

Team and opposition strength 

 

Periods of influence in the game 

Being on a winning team (exceptional performances from players on losing teams will be considered for TOTW)
Other players will also receive a shout out as honourable mentions at the bottom of the piece.
PLAYER OF THE WEEK
Johnathan Lashley - Thames Valley Cavaliers, forward
29pts, 16reb, 1ast,  0TO, 1STL, 37eff
Lashley put on a masterclass this weekend, coming off the bench to extinguish any slim chances that D2 Oaklands had of pulling off an upset, with a final score of 118-46.
The former Hemel star's 11 offensive boards made up over half of his side's efforts on the offensive glass (19), whilst Lashley's dominance in the paint was key in the road trip win.
Showcased by good shot selection and rebounding, the forward contributed to 16 second-chance points alongside a team 69FG% in the paint.
David Moya - Worthing Thunder, guard
7PTS, 8REB, 11AST, 3TO, 9STL, 26EFF @ TSK
5PTS, 5REB, 10AST, 3TO, 6STL, 1BLK, 17EFF @ ESS
Moya was doing it all on Saturday as he filled the stat sheet and flirted with a quadruple-double.
The American didn't manage to produce his best shooting performance in either contest this weekend, however Moya's defensive efforts were catalysts in both games to give his side a 2-0 record from their opening KitKing Trophy games.
The former Team Newcastle guard showcased his pace and transitional playmaking skills to average 10.5 assists over the weekend. On the defensive end, as part of a team effort to prevent their opponents grabbing easy fast break points, Moya and co. also averaged just five fast-break points conceded across the two games.
Aaryn Rai - Hemel Storm, forward
27PTS, 12REB, 3AST, 5STL, 37EFF
Aaryn Rai's KitKing Trophy debut highlighted the forward's natural strengths, and reuniting with former Dartmouth alumni Taylor Johnson, it could well be Storm's season.
Rai matched both field goal and points bests from his college career (vs Penn 26/2/22) while entertaining the Hemel crowd with a highlight dunk, inserted below.
The forward was also part of Hemel's defensive effort, nabbing a game-high five steals, along with a dozen rebounds, showcasing a great two-way performance that was in with a shout of receiving the 'Player Of The Week' gong.
Sam Newman - Hemel Storm, guard
28PTS (5-9 3PM), 6REB, 7AST, 2STL, 31EFF
Sam Newman put on the sort of epic two-way performance many have come to expect from the playmaking guard.
Newman demonstrated efficient shooting to splash six of his nine efforts from long range, and the only blight on his outing were five turnovers, though it should be noted that the talented guard played his part in the defensive effort to limited the damage from those mistakes.
This season Hemel Storm have recruited multiple elite shooters, but it was a familiar face that pretty much led the side in points and field goal percentage, with Newman coming second in both categories. 
Malcolm Smith – Derby Trailblazers, forward
16PTS, 7REB, 4AST, 1STL, 2BLK, 22EFF v MAN
16PTS, 7REB, 4AST, 20EFF V BRA
Despite limited minutes across the weekend, Malcolm Smith put in two almost identical performances from a statistical perspective as the competition's reigning MVP ensured Derby navigated their opening two KitKing Trophy games with ease.
Smith's scoring in the second half of Saturday's 79-64 over Manchester kept newly-promoted Magic at bay. Turning in a similarly solid performance to cap off the double-header weekend, his efforts were a warning to the league not to write off the defending champs as they look to retain their crown.
Team Basketball
SOLENT NOT TO BE UNDERESTIMATED AFTER OVERHAUL
This weekend marked the start of a new era for Solent with Coach Stanley taking over as head coach, as well as numerous changes to their roster. The majority of this season's squad is made up of players from last season's D2 and Under 18 teams, supplemented with some young British talent.
With the prospect of a loaded Worthing Thunder team coming to the SSC, the arena was only half full. The fanbase who braved the local derby were treated to a side with no imports happily leading Worthing for the majority of the first half.
A third quarter with a plethora of turnovers was the undoing for the hosts as Worthing had a strong second half that eventually settled the contest.
Solent bounced back on the road on Sunday, using a 30-point third quarter alongside a team 48 FG% to help the Kestrels to a 99-67 win over London Lions II. Both stats were reminiscent of the kind of performances that brought so much success to the four-time champions.
With two imports to potentially slot into this side, and more time to gel as the KitKing Trophy continues, don't write off the Kestrels' chances of challenging for a top-six spot once the regular season is underway.
TRAILBLAZERS PASS THEIR WAY TO SUCCESS
Derby put together two great team performances across their double win weekend as everyone contributed across the two game.
With a team average of 44FG% over both games, the bench also chipped in with over 20 points each game for good measure.
Defensively Derby kept their opponents to less than 20 points per quarter, doing the hard work to ensure there were no upsets for the reigning champions.
Playmakers Ryan Bruggeman, Jayce Harrison and Charlie Brown contributing 34 dimes between them while each averaging around 25 minutes per game. That kind of scoring versatility is sure to serve Coach Shaw's side well going forward.
Honourable mentions
Bode Adeluola (TVC) - 19P/1R/1A/3S/21EFF
Taylor Johnson (HEM) - 29P/8R/1A/3S/29EFF
Seth Hall (NOT) - 25P/5R/5A/1S/27EFF
Kai Walker (TSK) - 14P/5R/5A/1S/16EFF v WOR, 26P/8R/1A/3S/26EFF @LL2
Jordan Jackson (REA) - 21P/5R/2A/1S/1B/26EFF
.
.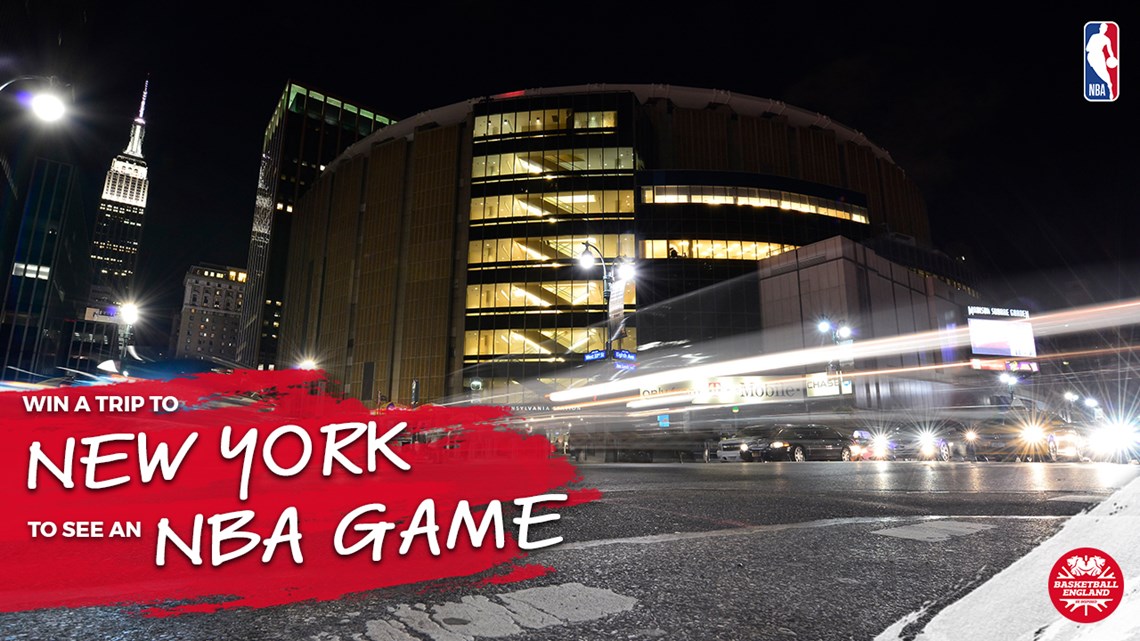 Join Basketball England for free and win a trip to New York City, courtesy of the NBA.
Whether you have a Supporter Account as a fan, follower, enthusiast or advocate, or a Full Account and have paid for a licence to play, coach or officiate in competition, you can enter our prize draw.
Basketball has the power to change lives. Our #GameTime campaign aims to raise awareness of the positive impact that basketball can have on people no matter who they are or where they are from.
.
.
Main image credit - Rebound