Twenty-two games were held across Remembrance Weekend in the Men's and Women's National Cup competitions.
To commemorate those who lost their lives in conflicts around the world, teams observed a minute's silence before looking to seal their places in the quarter-finals.
Break out!
Milton Keynes Breakers had dubbed this weekend 'the most important in club history', as the D3 side looked to dismantle another D1 heavyweight and advance to the quarter-finals of the Men's National Cup.
This time it was Bradford Dragons, and it went all the way to OT, but the Breakers remained steadfast and took down the Dragons with an 86-80 victory.
At the half, Breakers had a seven-point advantage but came into the third quarter cold, managing only nine points and leaving room for the Dragons to get back into the game and win the second half. The game went into OT at 75-a piece, but 11 points to five was enough in the additional time for Coach Beddow's men to progress to the next round and allow the fairy tale to continue. Top scorers on the day were Rihards Sulcs (21) and Jordan Spencer (22).
The Breakers will now face-up against last year's cup runners-up Team Newcastle University.
In memory of Trailblazers' Luke Forte
London Sharks and the University of East Anglia join the Breakers as the remaining D3 teams in the competition. The Sharks took on fellow Londoners, London Elite, beating them 72-69 and UEA beat London Thunder 62-52.
Several other D3 teams' cup runs were ended, however, with Surrey Scorchers II, Preston BC, Teeside Lions and CoLA Southwark Pride bowing out to Thames Valley Cavaliers, Manchester Magic, Myerscough Academy and Nottingham Hoods, respectively.  
D1M strugglers Reading Rockets will take some heart in their 98-90 victory over Cardiff Met Archers, however, the Welsh side didn't make it easy for them, with Daniel Flaherty scoring a whopping 49 points for the Archers.  
Rockets' Troy Cracknell, Lewis Champion and Jordan Jackson were on song though and scored a total of 59 points in the win. They will be looking to carry the cup momentum into their regular season performances too.
Elsewhere, Derby Trailblazers beat Leicester Warriors 89-69 in a game that was dedicated to the memory of former Blazers junior player Luke Forte.
The Trailblazers used the game to raise awareness and money for Young Minds, a charity which has already benefited to the tune of over £23,000, thanks to the fund-raising activities of Luke's parents Rachel and Noel, who bravely spoke before a minute's applause was held in memory of their son.
In the South coast-derby, Worthing Thunder gave Brighton Bears a 123-65 pasting, with Thunder's Hafeez Abdul scoring 30, followed by teammate Andre Arrisol on 27.    
Lapwings' wings clipped
Women's National Cup holders Stockport Lapwings had their wings clipped by Bristol Academy Flyers on Sunday, losing 52-47. Jade Bow-Butters and teammate Lauren Quigley added 12 points each to the Lapwings total and Emma Bailey scored 18 for the Flyers.
The loss ends the Lapwings storied cup run, which has spanned two seasons.
D2's Sheffield Hatters II are the most successful team in the cup competition's history and showed exactly why they are by beating last year's finalists, Team Solent Kestrels, 83-80.
Hatters II opened their first quarter with intent, outscoring the Kestrels 30-17, but the remainder of the game was a much closer affair, with the Kestrels showing why they're top of the D1W. An outstanding 35 points from Hatters' Sarah Cooney helped the South Yorkshire team seal the victory and their place in the next round.
Joining the Hatters in the quarterfinals of the cup is another D2 team, City of Birmingham Rockets, who overcame fellow D2 side Manchester Mystics 53-50.
Rockets' Ellie Pierpoint hit a massive three with a minute to go to all but seal the win.
Tees Valley Mohawks, in just their second season together in D2W, came close to causing the upset of the round, losing to D1W side Cardiff Met Archers 67-65.
Vilma Jurgaityte had 17 points and 16 rebounds and 15-year-old Bree Butler had an impressive 16 points and 9 steals.
Solene Lemoigne steered Cardiff home with 25 points and six assists.
Elsewhere, a trio of all-D1W ties took place with Reading Rockets, Thames Valley Cavaliers and Anglia Ruskin University all winning their games against CoLA, Ipswich and Brent Bulls respectively to advance to the quarters.
.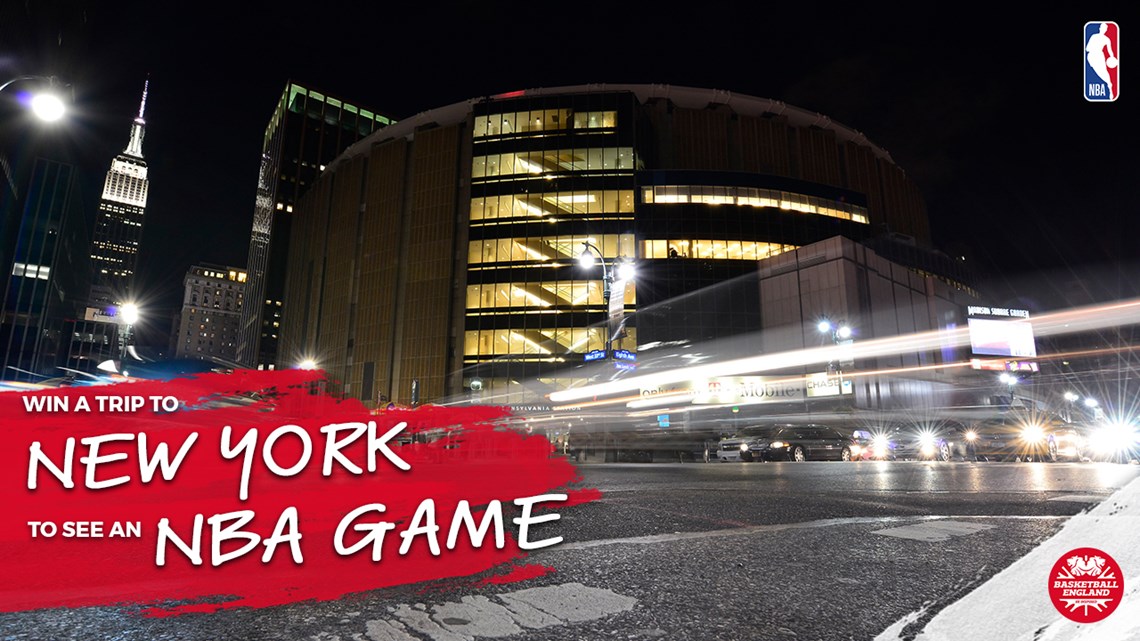 Join Basketball England for free and win a trip to New York City, courtesy of the NBA.
Whether you have a Supporter Account as a fan, follower, enthusiast or advocate, or a Full Account and have paid for a licence to play, coach or officiate in competition, you can enter our prize draw.
Basketball has the power to change lives. Our #GameTime campaign aims to raise awareness of the positive impact that basketball can have on people no matter who they are or where they are from.
.
.