The halls are decked with holly and the presents are wrapped.
Catch up with how things stand in tiers two and three of the NBL ahead of the Christmas holidays.
WNBL Division Two
The story of the D2W 22/23 season so far belongs to City of Birmingham Rockets in Pool 2.
The Brummies are 6-1 with 12 points and their most recent W came at the expense of Coventry Flames, who they beat 75-35, with Fabienne Zere scoring 34 points.
Zere has been a talisman for the Rockets, helping them overcome second-placed Bromsgrove Bears (4-2) in the recent Midlands derby with 18 points and putting them in control against Anglia Ruskin University in the Women's National Cup quarter-finals to set up a semi-final vs D1's Thames Valley Cavaliers in January.  
Over in Pool 1, National Cup holders Stockport Lapwings (4-0) remain the only undefeated team in D2W, and now that the defence of the cup is over – they bowed out in the third round – they will be looking to hold that number one spot and pick up silverware in the playoffs. And they're in good shape to do that, having just beaten their nearest rivals in second, Manchester Mystics II, 55-47.  
West Herts Warriors, Cobham Cobras and University of Nottingham Wildcats are all tied on six points each in Pool 3, the Warriors do have a game in hand, however, and the best defensive record. It's all to play for in the new year.
NBL Division Two
City of Birmingham Rockets are still undefeated in the North league, enjoying 12 wins and 24 points – eight ahead of their nearest rivals, St Helens Saints.
Player/head coach Martyn Gayle's 12th victory at the Rockets' helm came without regard for the Charnwood Riders, who they destroyed 111-57, with rocket-man Ronald Oberia racking up 20 points and six rebounds. Gayle is no slouch either, his efficiency rating (206) puts him in the top five players across the D2M division, so far.  
The North's chasing pack includes St Helens Saints (8-1) on 16 points, and Derbyshire Arrows (7-4) and Worcester Wolves (7-3) who are on 14 points each. 
The Saints are having a decent run thus far and boast two of the division's top scorers in Connor Murtagh and Disraeli Lufadeju, who both combined for 50 points in their latest 85-75 victory over fifth placed Bristol Hurricanes.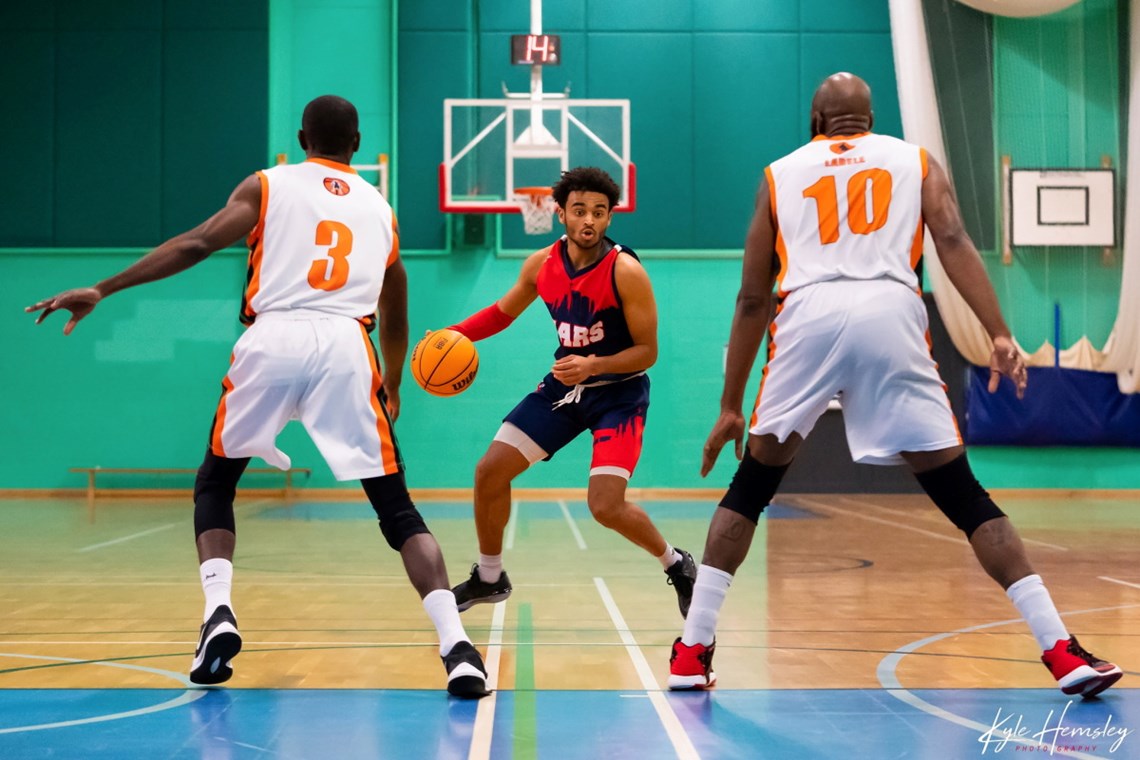 Highest field goal percentage of any team
In the South league, Brighton/Sussex Bears are 11-1 and have the highest field goal percentage of any team in D2 at nearly 50%. Additionally, Bears' James Felstead leads the division in average blocks, swatting away 2.5 per game. Their latest outing was a comprehensive 105-74 win against Oxford Hoops (3-9), with guard Malachi Boakye-Yiadom scoring an impressive 30 points for the south coasters.
Ipswich (8-3) are in second, followed by Team Solent Kestrels II (8-3) and London Elite (8-2) in third and fourth respectively. All are on the 16 points.
Elite's Cup run came to an end in the fourth round, meaning they have had time since mid-November to concentrate on their league performances, winning all their last five matches.
Individual performances have been strong too, with six of their players in the top ten across five statistical fields: Walid Mumuni (90%) is fifth in Free Throw Percentage, Anthony Ozobuekwe (10.3) and Ray Akpofure (8.9) are sixth and tenth in Average Total Rebounds, Afrasyab Khalil (5.8) is second in Average Assists and Liam Campbell (3.3) is second in Average Steals, and finally, Akpofure (1.1) appears again in seventh in Average Blocks.
Wallowing down at the foot of the North table are Bristol Basketball United (1-6) and Nottingham Trent Hoods (0-10), and in the South it's Oaklands College Wolves (1-8) and London Greenhouse Pioneers (1-11). All will need to stop the rot come the new year if they are to avoid the relegation blues.
NBL Division Three
Welsh teams are dominating in the South West league with Cardiff City (8-1) and Cardiff Met Archers (8-1) taking up the first and second spots. City are 1-0 in the derby against the Archers and they meet again at the end of January to settle the dispute of who's the best men's basketball team in Cardiff.
The Milton Keynes Breakers' National Cup run has arguably been the story of the NBL 22/23 season.
They have taken the scalps of high-performance basketball teams in loftier positions, including D1's Essex Rebels, Team Newcastle University – last year's runners up – and now Manchester Magic, who they beat on the weekend 78-71. All that hard work has earned them a semi-final vs Hemel Storm in January and they will be backing themselves to earn a spot in the final.
They are also second in the East with a 100% record (7-0) and putting pressure on University of Hertfordshire Storm (8-2) in the top spot, who they have already beaten.
Over in the capital, UEL London Lions (9-1) and CoLA Southwark Pride (8-1) are fighting to be crowned Kings of London. Pride beat the Lions 91-88 in overtime when they visited the UEL Sportsdock in November, but the Lions will be looking for revenge come the return fixture in March.  
In the Midlands, Loughborough Riders II (7-1) will go into to the break pleased with their lot and the North league's Tees Valley Mohawks (7-0) and Teesside Lions (5-0) are undefeated.
Liverpool BC (9-2) are currently holding things down in the North West, with 18 points and the league's best offense. They closed out the year by beating Manchester Giants II 84-55.
Currently, Cobham Cobras are the standout team in the South with an 8-1 league record and 16 points for their troubles. Forward/guard John Stewart's offense has been deadly for the Cobras and his recent 15-point performance helped see off the Surrey Rams 87-72. They restart their campaign in 2023 with a double header against mid-table Winchester Royals.
Unfortunately, South West's Gloucester City Kings (0-9) have the worst record in D3 and will need to pick up win vs fellow stragglers Cardiff Met Archers II mid-Jan to avoid their 'Kings' moniker being dethroned of any meaning.
Main image credit - City of Birmingham Rockets 
.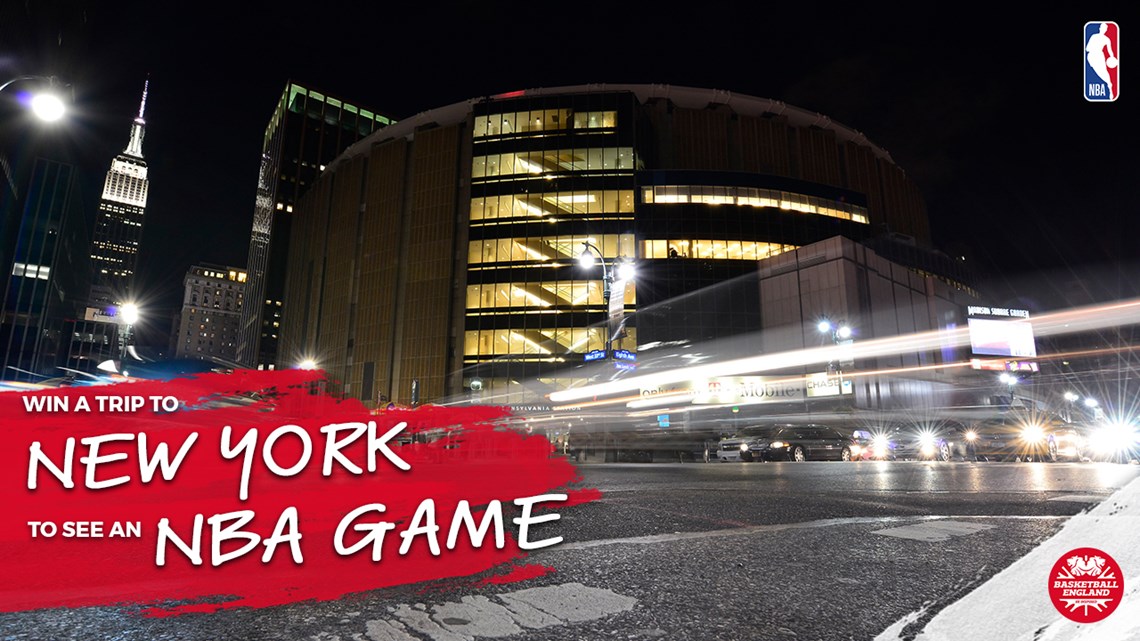 Join Basketball England for free and win a trip to New York City, courtesy of the NBA.
Whether you have a Supporter Account as a fan, follower, enthusiast or advocate, or a Full Account and have paid for a licence to play, coach or officiate in competition, you can enter our prize draw.
Basketball has the power to change lives. Our #GameTime campaign aims to raise awareness of the positive impact that basketball can have on people no matter who they are or where they are from.
.
.