A number of teams are in double-header action this weekend as sides look to pick up points before the calendar flips over to 2023.
There's also the small matter of a blockbuster clash between unbeaten duo Worthing and Hemel, which is undoubtedly one of this weekend's marquee match-ups across the British basketball landscape.
We take a look at all the action below, with links to live stats and live streams at the bottom of the page.
D1M's top two sides finally lock horns this weekend as Hemel take a trip to the South coast to battle with Worthing.
Both teams sport spotless records as things stand, making the class all the more exciting, with neither side tasting defeat in the KitKing Trophy or NBL National Cup either.
Both rosters read as a who's who of recent Rebound Team of the Week articles, with Worthing's Orlan Jackman featuring in the most recent selections by Chris Hughes.
Team-mates Ronald Blain (18.4PPG, 7.2RPG) and David Moya (17.6PPG, 6.0APG) have both been in solid form this season, as has Hafeez Abdul (18.0PPG, 8.2RPG), whilst former Defensive Player of the Year Andre Arissol (32.0MPG, 12.2PPG) remains a key cog for the hosts.
For all Worthing's talent, Hemel have stars of their own and tomorrow's clash could be one of the most loaded D1M clashes in recent memory.
The MVP talent of Taylor Johnson goes without mention at this point, but new additions Aaryn Rai (20.5PPG, 9.1RPG) and Seth Swalve (14.9PPG, 4.4APG) have both hit the ground running in their debut NBL campaigns.
Add in the constant double-double potential of Hakeem Sylla (14.5PPG, 11.0RPG), and this game is set up to be an early Christmas cracker!
.
Elsewhere this weekend
There are four other games on Saturday, starting with Bradford Dragons (3-4) hosting Thames Valley Cavaliers (3-4).
Bradford have lost three in a row, Thames Valley four, so one team will be getting a bit of form back after this one.
Essex Rebels (4-4) will try to make it three in a row as they host 12th place London Lions (2-7), who won last time out against Manchester.
Loughborough Riders (5-4) continue their lengthy home stand, playing the second contest of a streak that goes all the way through to late January.
The series opener didn't go too well as the Riders lost to Reading last weekend, so no doubt the hosts will be looking for an improvement here against Manchester Magic (2-7)
The first half of the season has been a good one for Derby Trailblazers (7-1), who currently sit in third spot. They play Team Solent Kestrels (2-6) tomorrow safe in the knowledge that either Hemel or Worthing are sure to drop points this weekend, boosting Derby's title aspirations in the process.
Sunday contains four games, beginning with the second leg of double-headers for both Essex and Loughborough.
Solent are also doubling up as they head home to welcome Nottingham Hoods (5-4), who are 1-4 in their last five outings after a hot start to the season.
Derby take a trip up the M1 to finish off their weekend with a game in Bradford, whilst Sunday's final contest is between Manchester and Reading Rockets (3-5).
After struggling at the start of the season, the Rockets have now won three in a row and could potentially creep into the playoff places if results go their way this weekend.
This weekend's fixtures:
Saturday 10 December
6:15pm - Bradford Dragons vs Thames Valley Cavaliers - LIVE STATS
6:30pm - Essex Rebels vs London Lions II - LIVE STATS
7:00pm - Loughborough Riders vs Manchester Magic - LIVE STATS/LIVE STREAM
7:15pm - Derby Trailblazers vs Team Solent Kestrels - LIVE STATS
7:30pm - Worthing Thunder vs Hemel Storm - LIVE STATS
Saturday 10 December
3pm - Loughborough Riders vs Essex Rebels - LIVE STATS/LIVE STREAM
3pm - Team Solent Kestrels vs Nottingham Hoods - LIVE STATS/LIVE STREAM
4:15pm - Bradford Dragons vs Derby Trailblazers - LIVE STATS
5:45pm - Manchester Magic vs Reading Rockets - LIVE STATS
.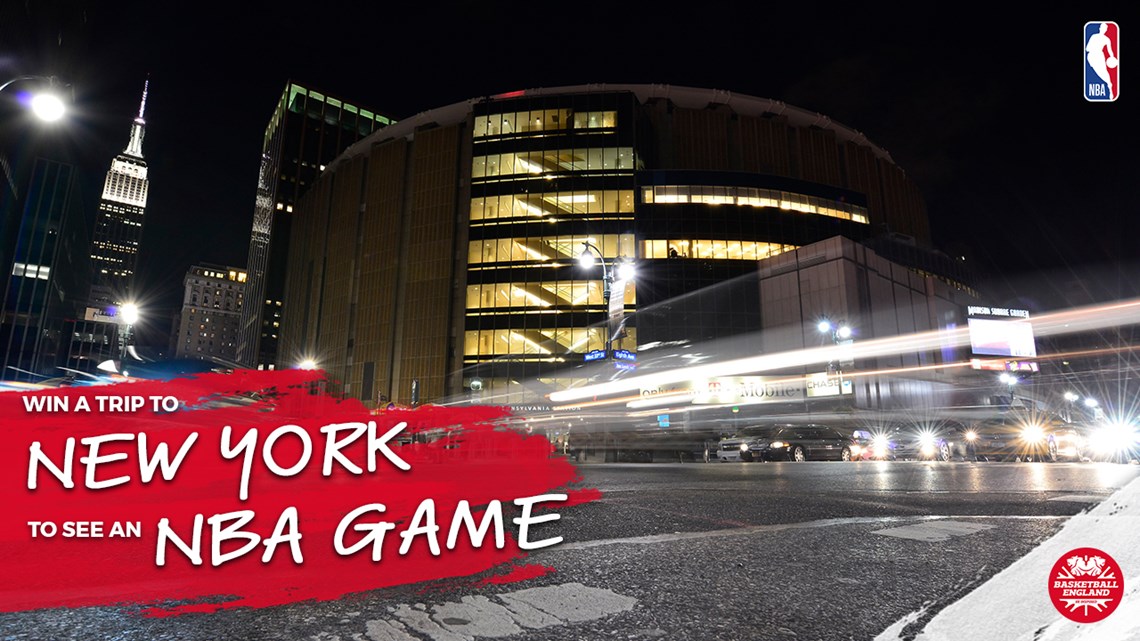 Join Basketball England for free and win a trip to New York City, courtesy of the NBA.
Whether you have a Supporter Account as a fan, follower, enthusiast or advocate, or a Full Account and have paid for a licence to play, coach or officiate in competition, you can enter our prize draw.
Basketball has the power to change lives. Our #GameTime campaign aims to raise awareness of the positive impact that basketball can have on people no matter who they are or where they are from.
.
.
Main image credit - Gary Robinson