With the number of free dates available between now and the end of the regular season quickly decreasing, 10 sides are all in action tomorrow as the battle for the playoffs heats up.
We take a look at all the weekend's games below, with links to live stats and live streams at the bottom of the page.
Derby Trailblazers continue their push for a top-four spot tomorrow as they host Essex Rebels.
At 3-1 in their last four games, including a victory against Team Newcastle in the L Lynch Trophy final, Derby are a team with momentum on their side. A win against Essex here will surely keep that going as the Trailblazers roll into key fixtures against Hemel, Worthing and Newcastle.
American Malcolm Smith is having a potential MVP campaign, averaging 22.5PPG and 6.0RPG to go with a 50.2FG%. Pairing the talented forward with the likes of Blake Bowman and former BBL man Raheem May-Thompson has made Derby a dangerous outfit this season.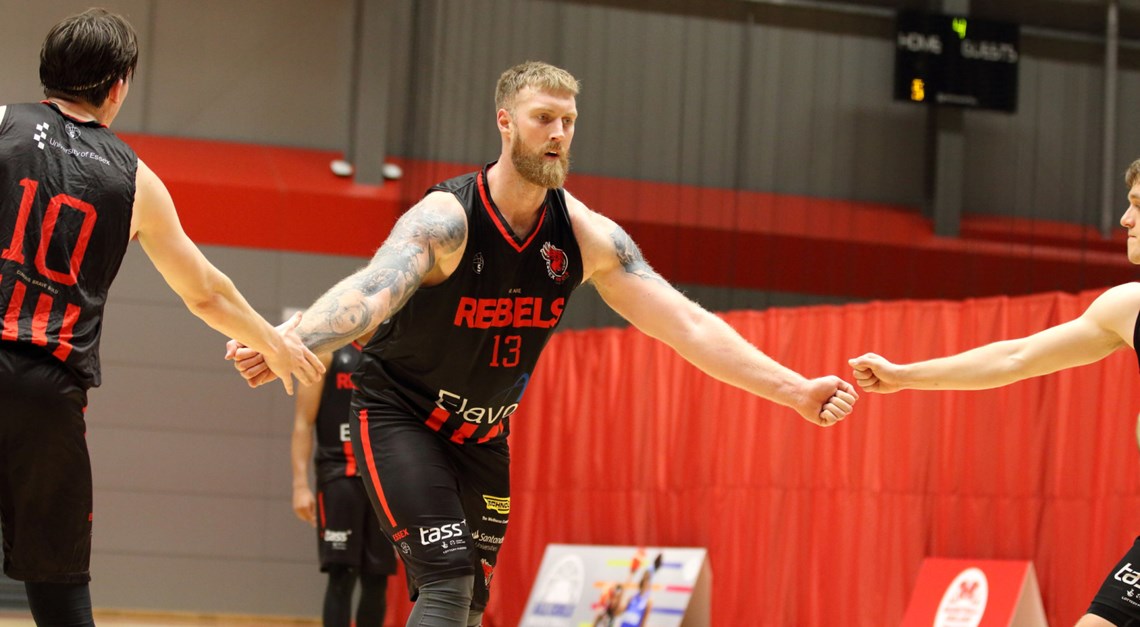 Essex moved themselves off the bottom of the standings last weekend as they beat Leicester Warriors 89-82.
That first win of the season came courtesy of good performances from former Ipswich duo Jake Eynon (14pts, 4reb, 4ast) and Lee Hodges (21pts, 14reb, 3ast). Both players will be key alongside mainstays Rory Winter and Tom Child if the Rebels are going to continue their climb to D1M safety.
With a pair of games still to play against Oaklands plus another date with Leicester, any additional points that Essex can pick up before those match ups, including this weekend, would be massive. It'll be a tough ask against Malcolm Smith and co. though.
.
Elsewhere this weekend
Four other games make up the weekend, beginning with London Lions II (7-6) against Oaklands Wolves (1-12).
The Lions are one of five teams between fourth and eighth that are separated by just two points. Another win here would no doubt help in their quest to solidify a playoff spot, and that should be achievable against an Oaklands team that haven't won since 10 October.
Short-handed Bradford Dragons (5-6) will be hoping a few players are able to return to the fold this weekend as they host Thames Valley Cavaliers (8-3).
A difficult match up for any side, TVC easily handled Hemel last weekend as part of a run that has seem them win six of their last seven games. The Dragons will try to play spoiler here though as they try to cling on in their own race for a playoff spot.
Hemel Storm (9-4) will try to bounce back from that uncharacteristic loss to Thames Valley as they entertain Loughborough Riders (4-10).
The last time Hemel played one of the bottom four, they beat Oaklands by 72 points. The Riders should be more competitive here, but Storm are in a good spot to get back to winning ways.
Finally, leaders Worthing Thunder (13-2) can put further daylight between themselves and the chasing pack as they welcome Leicester Warriors (2-12).
American Van Turner scored 64 points for the Warriors across two games last weekend, and he'll need to keep that production going against a Thunder offence that averages 92.3PPG.
That's good for fourth best in the league, and despite Turner's recent antics, the Warriors still rank bottom of the league in that metric at 71.8PPG.
This weekend's fixtures:
Saturday 22 January
4pm - London Lions II v Oaklands Wolves - LIVE STATS
6:15pm - Bradford Dragons v Thames Valley Cavaliers - LIVE STATS
7pm - Derby Trailblazers v Essex Rebels - LIVE STATS
7pm - Hemel Storm v Loughborough Riders - LIVE STATS
7:30pm - Worthing Thunder v Leicester Warriors - LIVE STATS
Main image credit - Nick Winter