The NBL and WNBL National Cup finals both take place this Sunday, with four teams looking to etch their names into the history of the league's oldest competition.
Stockport Lapwings take on Team Solent Kestrels in the first game of the day, with Team Newcastle University playing Solent to close the weekend out.
We've got a preview of both games below, including live stats and live stream links for those wanting to follow all the action.
Tickets can still be purchased for the event but act fast, this needs to be done before tomorrow's cut off point ( 11am on Friday 21st January 2022)
1pm - WNBL National Cup Final
Stockport Lapwings v Team Solent Kestrels
Stockport Lapwings are aiming to become just the second team to win the WNBL National Cup from outside of the WNBL's top flight.
Looking to recreate Ipswich's fairytale from 2017/18 when they defeated Essex Blades, Stockport have similarly played well above their current standings to reach the final.
The North West upstarts have already claimed the scalps of 2019/20 finalists Nottingham Trent University, D1W title challengers Thames Valley Cavaliers plus runaway leaders CoLA Southwark Pride.
Two of those victories have come on the road as well, as did Stockport's opening round W against local rivals Manchester Mystics.
Captain Jade Butters continues to be a catalyst for her side's success, scoring 18 points in the come-from-behind shock against Thames Valley, also top scoring with 15 points in the upset against CoLA.
In Rachel James, Megan Collins, Rosie Hynes and Butters, Stockport have a back court quartet that can cause problems for any team in the WNBL, regardless of division. That theory will be put to the test in Manchester as Stockport look for one final victory to cap their dream run to National Cup success.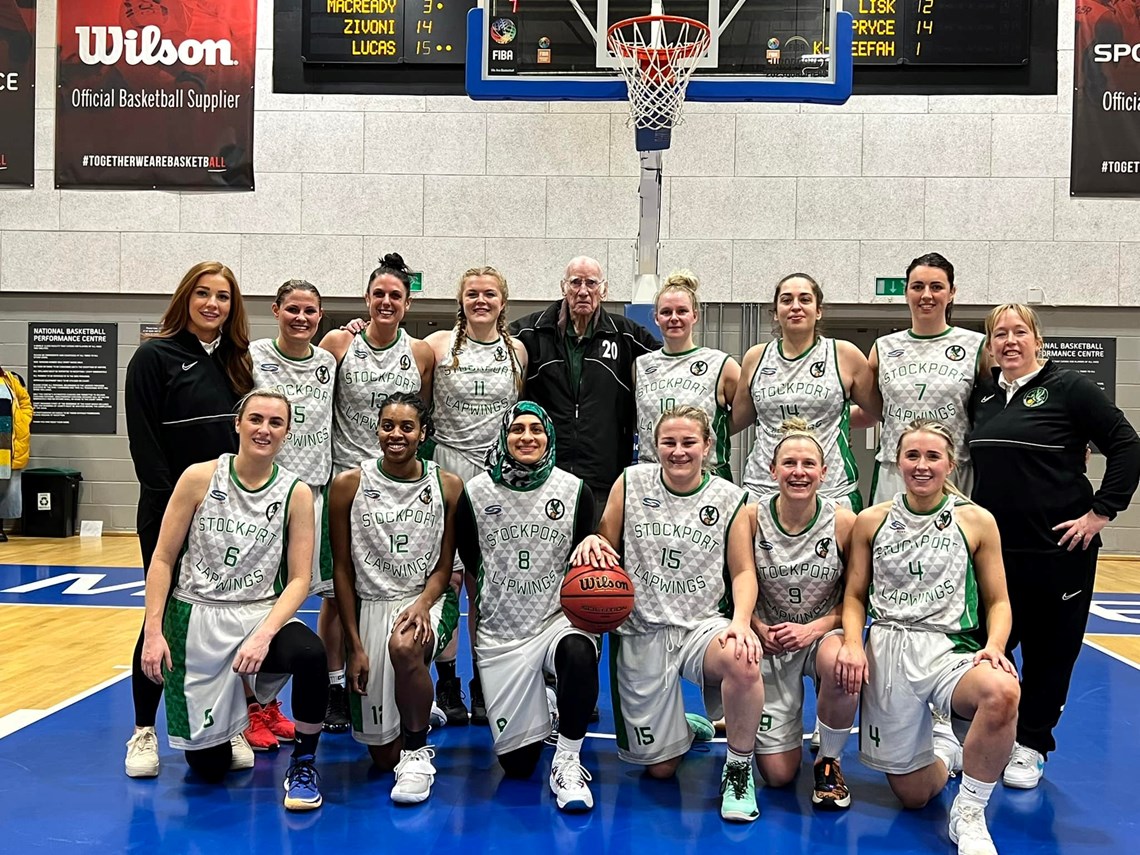 Standing in their way and looking to play spoiler are Team Solent Kestrels. The South coast side spoiled the party for another D2 side's hopes earlier in the competition as they beat Sheffield Hatters II, also knocking out D1 rivals Worcester Wolves in round one and Anglia Ruskin University in the semi-finals.
Krisztina Velkey-Cleeve led her side with 14 points in the win over ARU, and her form since she return to action after an extended break suggests the Hungarian guard hasn't suffered from the time off.
In Faye Endean, Solent possess one of the brightest young lights in the WNBL, with the guard a regular selection in the division's Team of the Week. Anna Nevison is also a player on the rise and has contributed to plenty of Solent's performances this year.
Add in the talents of American forward Molly Danielson and Hungarian Detti Balla and coach CJ Lee has plenty of weapons at his disposal in the quest to bring the WNBL National Cup back to Solent.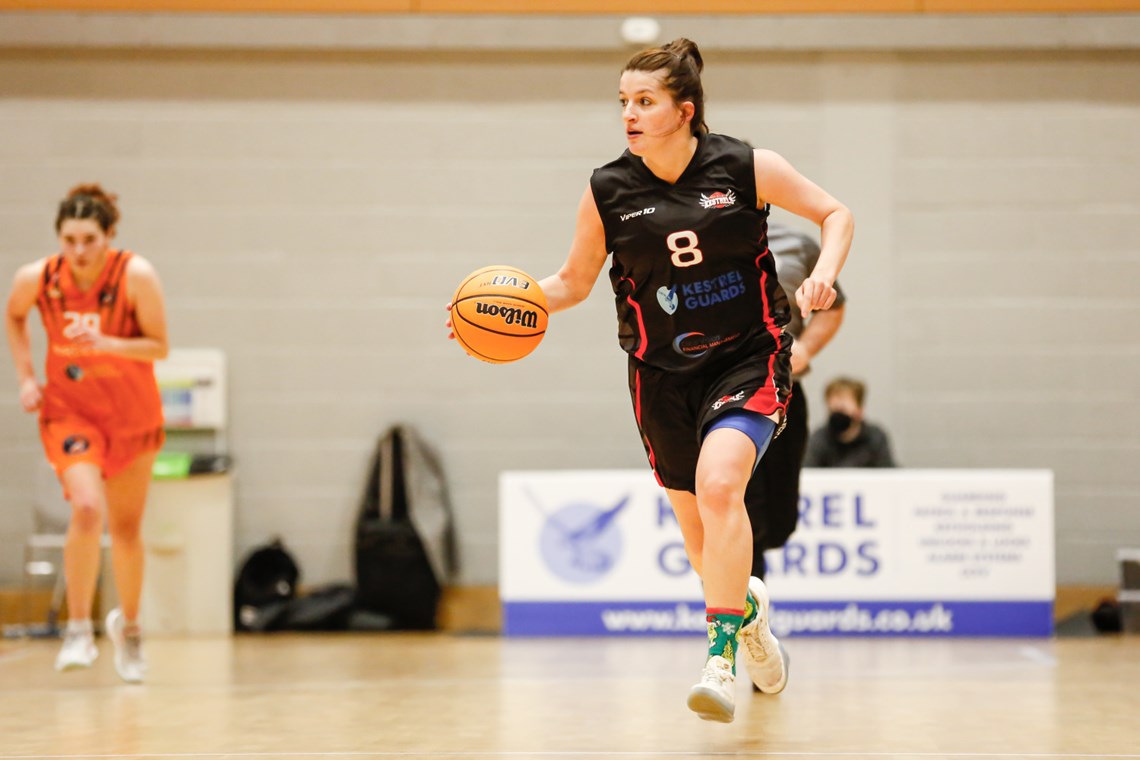 Stockport will no doubt be looking for some home support in the North West if they're to pull off a shock. Solent will need to be on their guard to ensure they don't get their name added to the Lapwings' list of top flight upsets, though they have a deep and talented roster that is continuing to challenge for a top four spot in WNBL Division One.
Stockport Lapwings' Megan Collins:
"We've worked really hard this season and I think it's definitely showed in our results. We trust each other to step onto the court every game and do what's needed.
"We're excited for the final and are prepared to fight until the end to lift the trophy on Sunday!"
Solent Kestrels Women's coach, CJ Lee:
"It'll be a different experience for us in the sense that we have not played Stockport before, so I am going back to my northern days of playing against teams from or around Stockport in the past.  
"Teams from that area are certainly very physical, do a lot of the things that don't show up on a stat sheet and do the basics really well and that wins you ball games. However for us, we come into this final with a lot of confidence, we're playing smart and exciting team basketball at the moment. But at the same time, we know that this will be a challenge for us."
Solent forward, Molly Danielson:
"It's a really cool opportunity for us to play in a championship game and for me, I am really looking forward to travelling up to Manchester and competing.
"For us as a team, we're in a good place right now. It's about staying together, making sure our attitudes are positive and playing our basketball. If we do those things, I think we'll be good."
.
3:30pm - NBL National Cup Final
Team Newcastle University v Team Solent Kestrels
The National Cup finals weekend comes to a close with Sunday's showpiece between Team Newcastle University and Team Solent Kestrels.
As a pair of NBL Division One rivals, both these sides are familiar with each other and have already met once this season back in October. That tie went the way of the Kestrels, 101-82, with guard Luke Busumbru scoring 23 points.
That result was one of Solent's 12 victories this season in D1, and their 12-2 record has put them in second place as they chase a historic fourth consecutive regular-season title.
Coach Guymon's side have tasted success on multiple fronts in recent seasons. As defending National Cup champions, Solent have been involved in three of the last four finals and are enjoying a dominant spell at the top of the NBL.
Their roster is as deep as it is talented, and with some recent injury woes seemingly now behind them, the Kestrels are back to firing on all cylinders.
American guard Cole Gentry is enjoying a strong debut NBL campaign, averaging 19.3PPG and 5.4APG in D1M this season. Fellow American Travis Charles is a former NBL playoff finals MVP, Orlan Jackman and Elliott Sentence both have BBL experience to their name and Andre Arissol is the reigning D1M Defensive Player of the Year.
With the ability to hurt teams at both end of the court and plenty of big game experience across their roster, Solent are a formidable opponent for any team.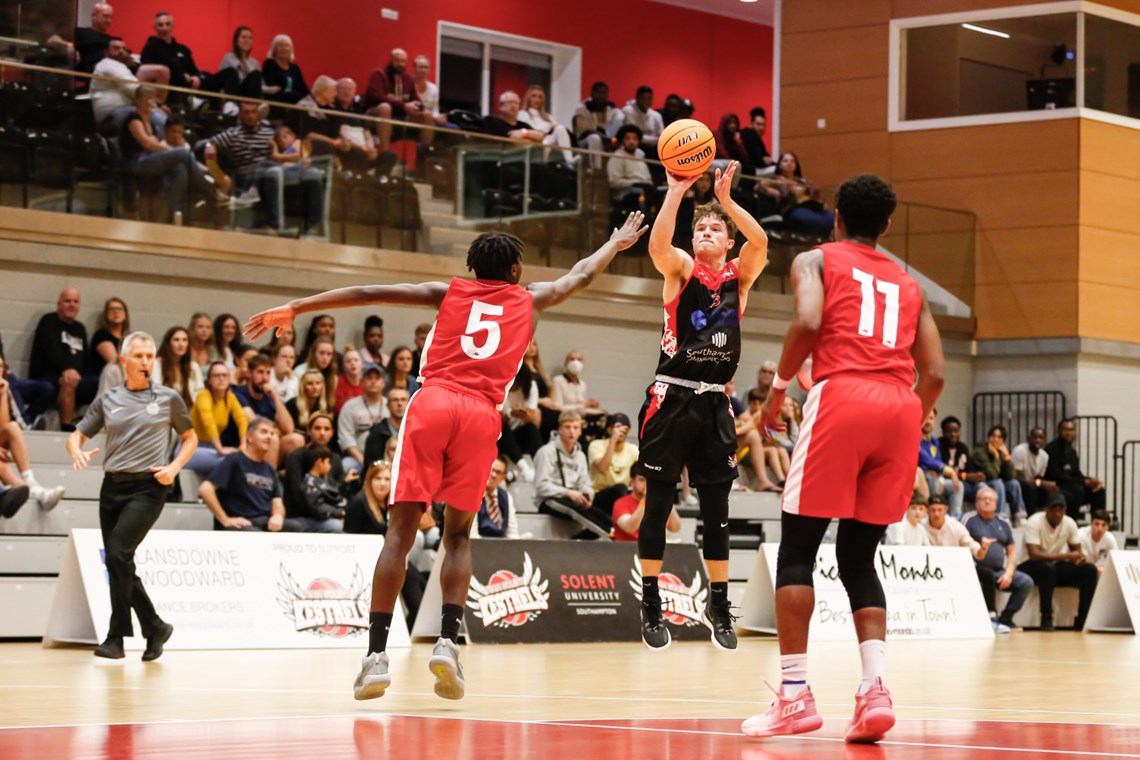 Team Newcastle's own ascent appears to be a work in progress, but they have come a long way in recent seasons. More importantly, they're still improving and this weekend's National Cup Final appearance is testament to that.
Only promoted to the top flight ahead of the 2020/21 season, The North East side surprised many to finish their debut campaign with a 13-6 record, good for fifth spot. Currently seventh, Coach Elderkin's team have also been to the first final of the 2021/22 season, losing out to Derby Trailblazers in the L Lynch Trophy two weeks ago.
Although that showpiece ended in defeat, reaching such a level shows the trajectory of this team and a place in the NBL National Cup final is another example.
In American guard Ronald Blain, Newcastle have a strong Player of the Season candidate with multiple Player of the Week honours already under his belt this year.
David Moya, Martyn Gayle and Brandon Federici have all excelled this season, and the Knight's have scored 96.3PPG so far this season as one of the most explosive offences in the NBL.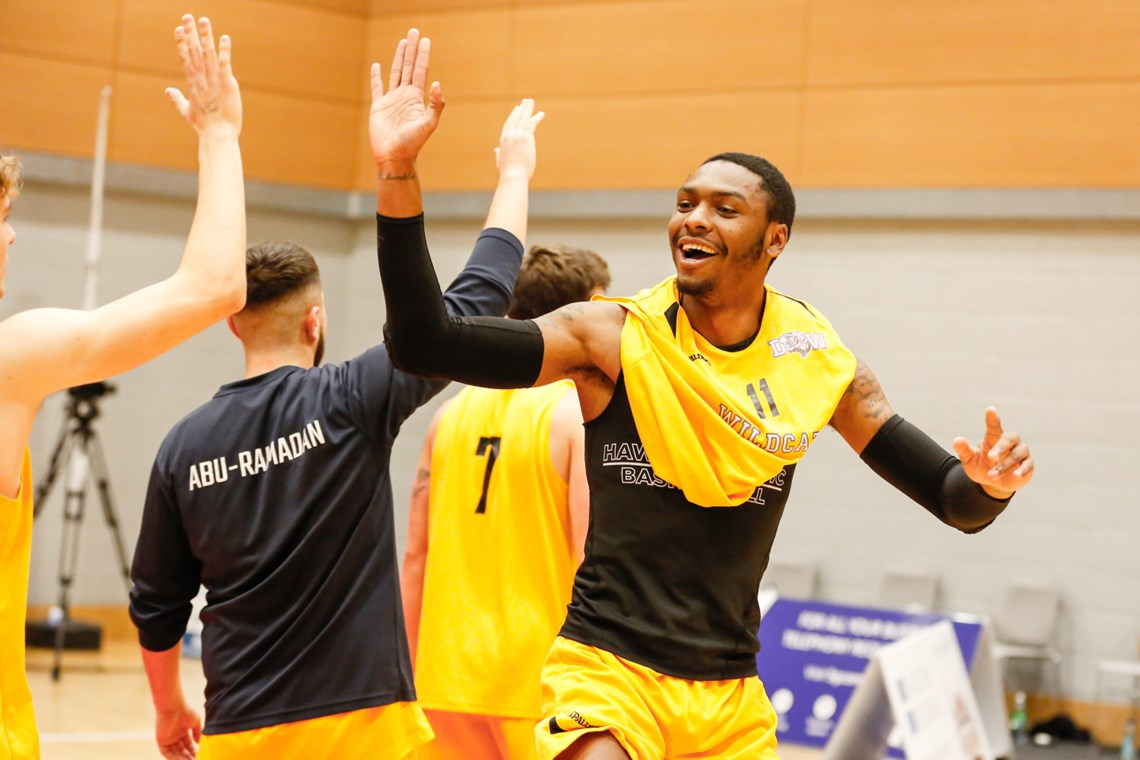 Having lost to Solent in each of their last three meetings, history hasn't been kind to the North East underdogs. But throughout the Kestrels' recent stretch of NBL dominance, the last few months may represent their leanest patch, with defeats in multiple competitions.
If there's a time for Newcastle to stage an upset, it could be now.
Team Newcastle University's Martyn Gayle:
"We set high expectations for ourselves right at the start of the season and nothing about our cup run has been lucky. We earned it and expected nothing less.
"We know how it feels to reach a final and fall short so our only focus is on lifting that National Cup."
Team Solent Kestrels' captain Elliot Dadds:
"I'm really looking forward to getting the chance to go out and compete for silverware again against a really strong Team Newcastle side.
"We all play the game to be a part of games like these and the whole team is eager to go and leave everything on the floor, and to bring the Cup back to Southampton."
.
For further updates across the weekend, head over to the NBL social channels on Facebook. Twitter and Instagram. Links to the platforms are available below.
.
.
.