Nine games fill week 17, including a huge clash between Thames Valley and Team Solent Kestrels, plus another instalment of NBL Live.
It's the second big game in as many weeks for Solent, who dispatched title rivals Worthing last weekend. There's two BBL Trophy quarter-finals to factor in as well, with both those games being played tonight.
As if that wasn't enough, there's also a much-anticipated NBL Live game tomorrow, with coverage set to come from Wildcats Arena as Nottingham Hoods host Team Newcastle University.
We take a look at all the games below, with links to live stats and live streams at the bottom of the page.
The heavy-hitting ties just keep on coming in D1M, with defending champs Solent taking a trip to Uxbridge on Sunday to face Thames Valley.
As two teams that have provided some memorable battles in recent seasons, NBL fans across the country are sure to be keeping a close eye on this one.
There are also potential title ramifications as well, Solent are the only team in the league right now with just two losses to their name. Worthing, Nottingham and the Cavs all have three.
That means Coach Guymon's side are going to have to drop a game somewhere in the coming weeks to be denied a historic fourth straight regular season title.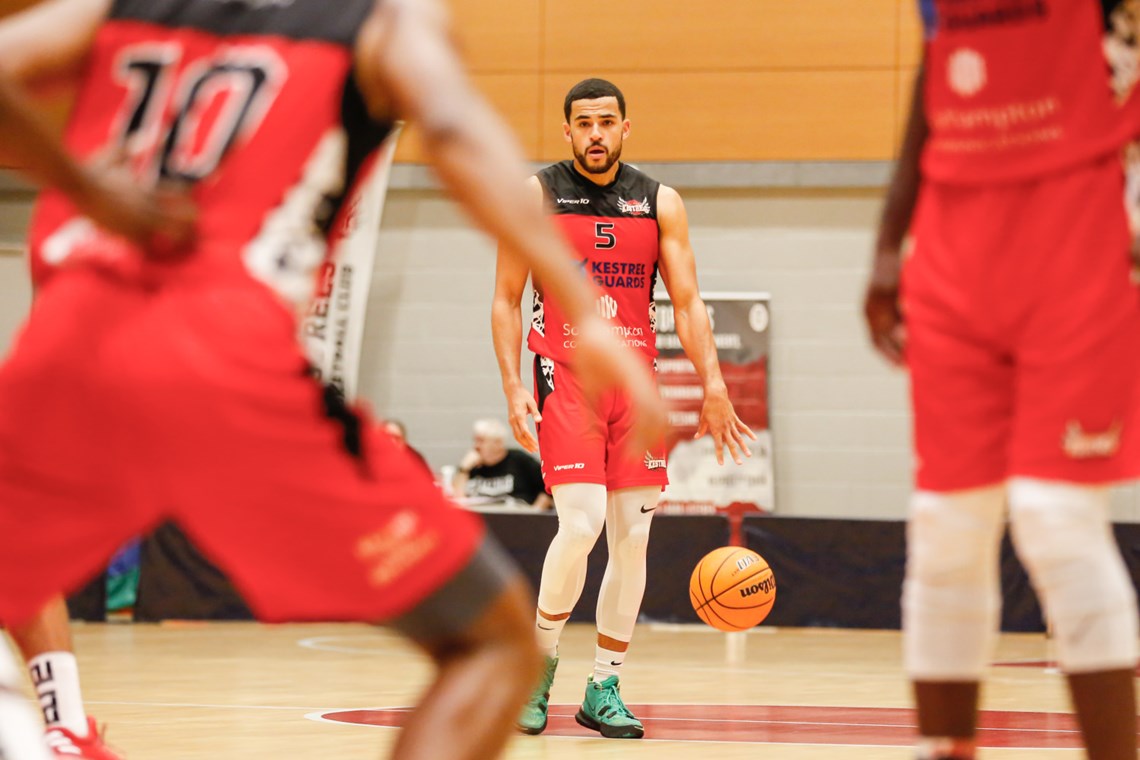 After getting a full compliment of players back at their disposal in recent weeks, the Kestrels have been blowing their opponents away. That includes claiming the National Cup with a 109-66 win over Newcastle, before demolishing South Coast rivals Worthing 104-59 last weekend.
Thames Valley aren't short of confidence, however. They're only a few weeks removed from an impressive 97-67 home win against Hemel Storm, plus the Cavs won when these two sides met in early November, with an 83-78 score line that day.
TVC can match Solent on their day, but if they'll be able to stop the Kestrels when they're in this kind of form remains to be seen. One thing's for sure though, this game will have a big impact on this season's title race.
.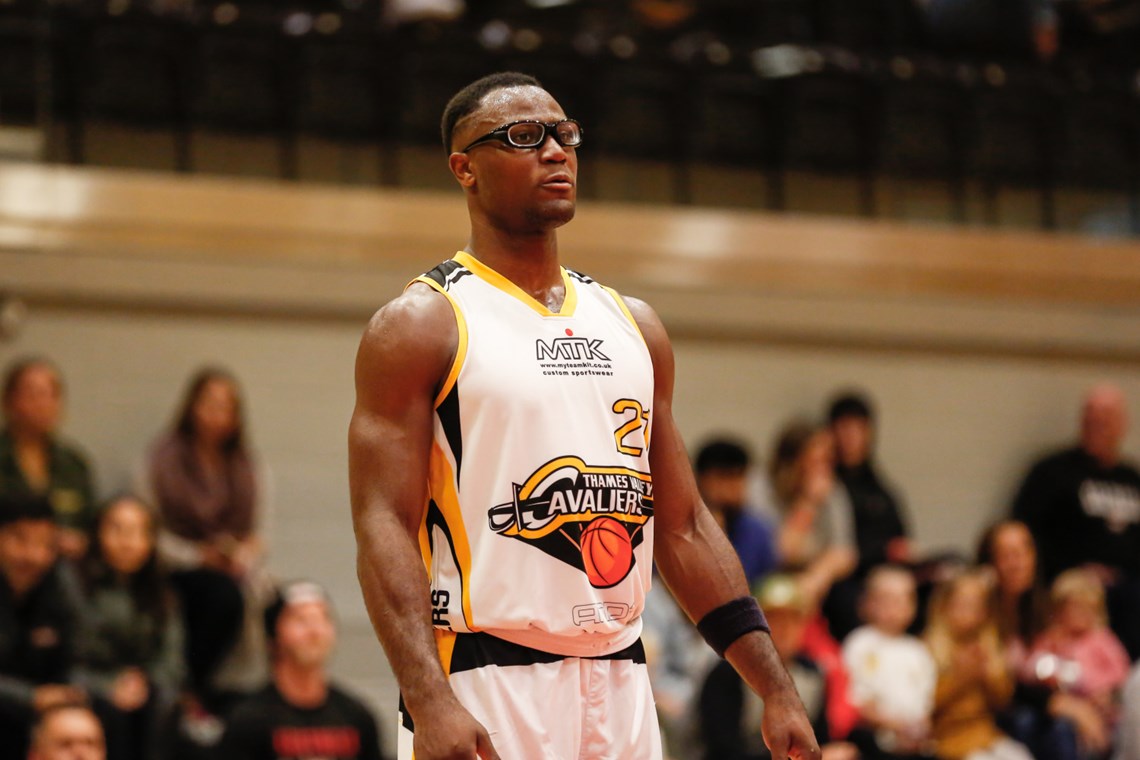 Elsewhere this weekend
The weekend opens with a relegation clash between the bottom two as Oaklands Wolves (1-14) entertain Leicester Warriors (2-14). With the league now past the mid-season point, a win here for either team would be huge.
Essex Rebels (2-12) have won two of their last three after a tough start to the year, they take on a Bradford Dragons (5-9) side who are currently 4-0 against the bottom four this season.
Loughborough Riders (4-12) appear to have pulled themselves out of the mix at the foot of the table, the 11th place side host a London Lions II (8-7) side that recently lost to Essex and appears to be struggling for form.
After positioning themselves for a possible title challenge, Hemel Storm (10-5) have now lost two of their last three. They'll look to pick up a much-needed win tomorrow as they welcome in-form Reading Rockets (7-8), who won twice last weekend.
With Nottingham Hoods' (11-3) previously postponed tie against Reading now being awarded 20-0 in the Midlands side's favour, the Hoods sit all alone in third place. Coach Stanley's side will look to take advantage of a loss for either Solent or Thames Valley as they play Team Newcastle University (8-6).
That game will be part of the NBL Live series, with John Hobbs being joined by local favourite David Watts to cover all the action. Head over to the BE YouTube channel to watch, with tip set for 6:30pm.
Leaders Worthing Thunder (14-3) will want to bounce back from their heavy defeat against Solent as quickly as possible, but a road trip to face Derby Trailblazers (9-6) is a difficult way to do it considering both Solent and Hemel have already lost in the Midlands this season.
Sunday wraps with a pair of double-header games, with Essex welcoming Reading Rockets and London Lions II hitting the road for a trip up to Bradford.
BBL Trophy
Two NBL sides are in action this evening as they bid to reach the semi-finals of the BBL Trophy.
After beating Surrey Scorchers in the last round, Derby have set up a home tie against a Bristol Flyers side who are currently 6-3 and in a tie for third in the BBL table.
The Flyers knocked out unbeaten Leicester Riders in the last round, with the Midlands side currently runaway leaders in the standings at 10-0. That makes coach Kapoulas' team a tough opponent in this one, but anything is possible in knockout basketball.
Elsewhere, Thames Valley are also at home as they welcome Glasgow Rocks.
The Rocks defeated previous finalists Team Solent Kestrels in the last round and would love to add another NBL scalp to their haul in a bid to make it to the next round. TVC won't be over-awed by their top flight opponents though, especially given their good form in the league this season.
This weekend's fixtures:
Friday 4 February
7:30pm - BBL Trophy - Derby Trailblazers v Bristol Flyers - LIVE STATS
7:30pm - BBL Trophy - Thames Valley Cavaliers v Glasgow Rocks - LIVE STATS
Saturday 5 February
3pm - Oaklands Wolves v Leicester Warriors - LIVE STATS
4pm - Loughborough Riders v London Lions II - LIVE STATS/LIVE STREAM
6:15pm - Bradford Dragons v Essex Rebels - LIVE STATS
6:30pm - Nottingham Hoods v Team Newcastle University - LIVE STATS/LIVE STREAM
7pm - Hemel Storm v Reading Rockets - LIVE STATS
Sunday 6 February
3:30pm - Thames Valley Cavaliers v Team Solent Kestrels - LIVE STATS
4:15pm - Bradford Dragons v London Lions II - LIVE STATS
4:15pm - Derby Trailblazers v Worthing Thunder - LIVE STATS
5pm - Essex Rebels v Reading Rockets - LIVE STATS
Main image credit - Luke Simcock